Celebs
10 Controversial Facts About The Pop-Sensation Justin Bieber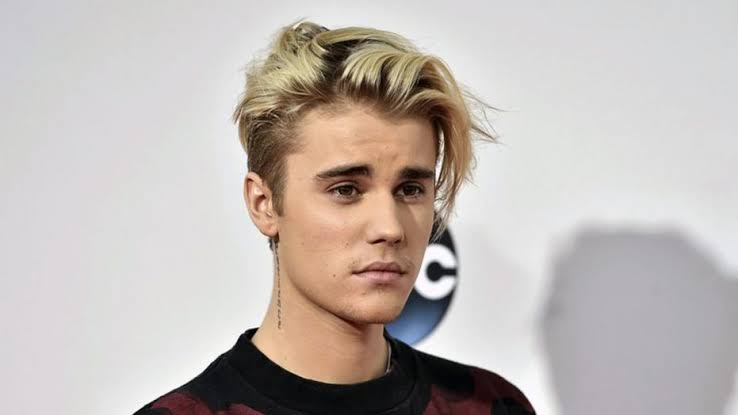 Facts About Justin Bieber:
Justin Bieber is perhaps one of the most influential artists in the entire world. He became an instant hit at a very young age thanks to his song "Baby" and he has never looked back since then. He has been in a lot of controversies and a lot of people dislike him for that but think about it, would you care about others if you were a Multi-Millionaire?
#1: Arrested for Driving Under Influence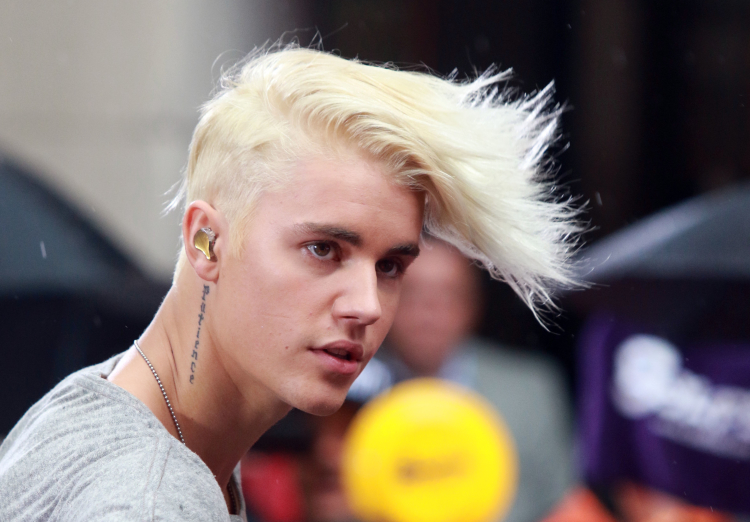 Bieber has been in a lot of controversies and it is not at all surprising to know that he was arrested for Driving under the influence of alcohol in January 2014. After he was released, he admitted that he was smoking marijuana at the time of his arrest. Good thing the police did not have sniffer dogs.
#2: He's not loved by his neighbors
Justin Bieber is admired by his fans all over the world but his neighbors absolutely hate him. He was involved in several altercations and lawsuits involving vandalism against his Californian neighbor Jeffrey Schwartz. In 2014, Bieber received two years of probation and was ordered to pay Schwartz $89,000 in restitution for damages to Schwartz's property which was pelted with eggs by the singer.
#3: He once left his monkey in Germany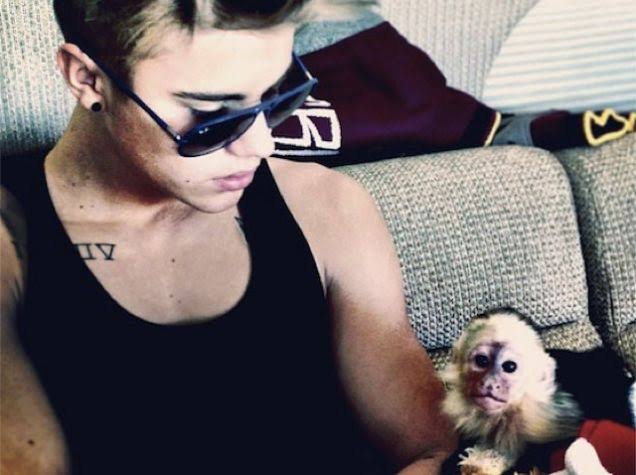 Justin Bieber had an endangered Capuchin monkey named OG Mally and he used to travel with his pet everywhere he went. It all went downhill when Mally was confiscated at Munich airport after Bieber could not produce the vaccination and import papers required for bringing a monkey into Germany. So, Bieber left Mally in Germany and he was criticized a lot for that. They both reunited at Justin Bieber's Comedy Central roast.
#4: Investigated for Vandalising a Hotel in Brazil
In 2013, when Bieber was touring South America, he was investigated for illegally spray-painting graffiti on an exterior wall of a beach-side hotel in Rio De Janeiro, after being photographed along with members of his entourage. Bieber doesn't take long to get involved in a controversy.
#5: Anne Frank would have been a Belieber according to Bieber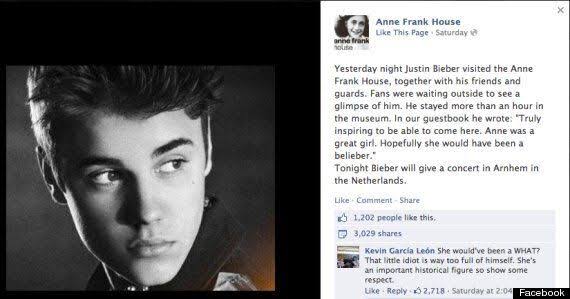 During his European tour in 2013, Bieber made a lot of splash in the media, but not for any good reasons. After visiting Anne Frank's house, he said, "Truly inspiring to be able to come here. Anne was a great girl. Hopefully, she would have been a Belieber." This did not go down well with people as they criticized him a lot.
#6: He made the Headlines in India as well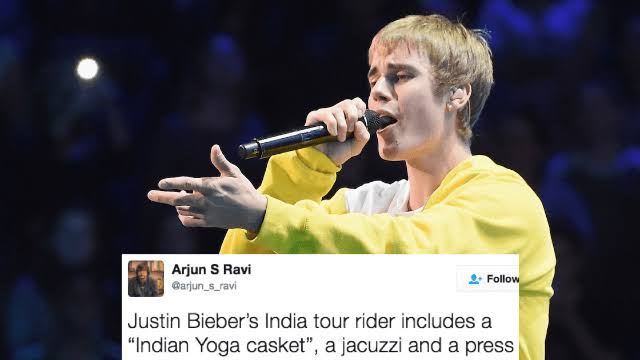 When the journalist Arjun S Ravi posted a leaked list of his India tour requests on Twitter, people absolutely lost it, as the demands were just outrageous. He wanted a Rolls Royce reserved exclusively for him, a Jacuzzi to unwind before he goes on stage, and an Indian Yoga casket filled with Essential oils and books on chakras to be left in his hotel suite. 'Humble' is definitely not a word in Bieber's dictionary.
#7: He once lost his Ferrari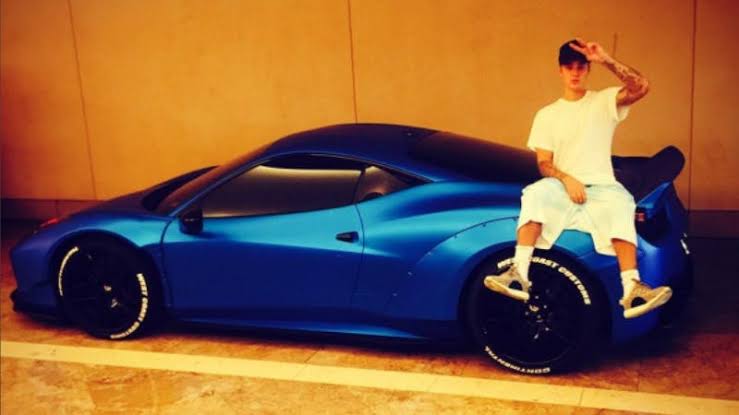 What's the most expensive thing that you have ever lost? It doesn't matter as you can't compete with Bieber on this. He once lost his custom neon Blue Ferrari 458 Italia after a night of clubbing with friends. The base price of the car is close to $230,000. He finally found the car after 3 weeks at the Montage Hotel in Beverly Hills.
#8: Youngest artist in the U.S. to have five chart-topping albums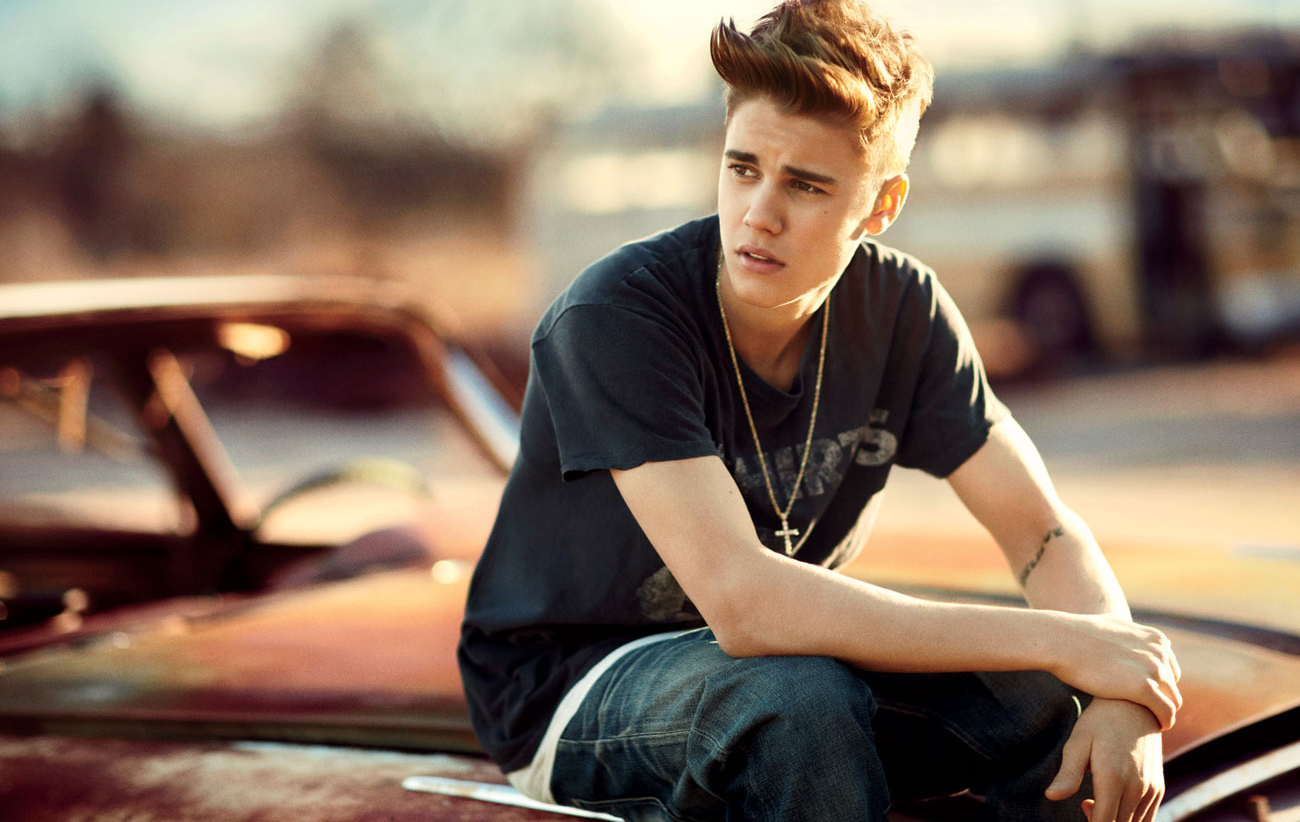 Justin Bieber is a talented artist and no one can deny that fact. His album "Believe Acoustic" debuted on the Billboard 200 album chart at #1, which made him the youngest artist in the U.S. to have five chart-topping albums. The album sold more than 211,000 copies in its first week itself.
#9: He doesn't need Albums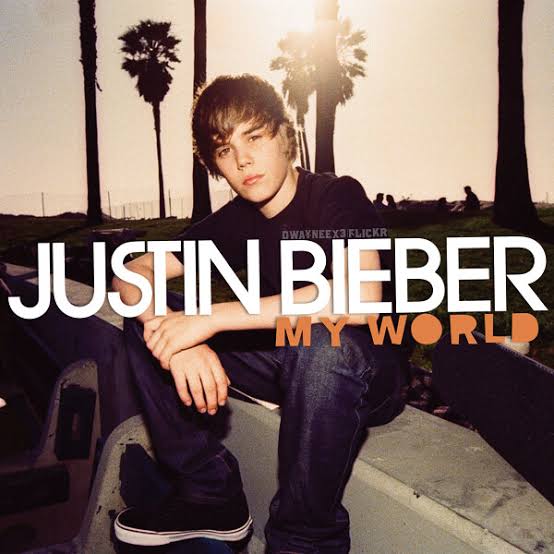 Bieber's album "My World" was a super hit and it became super popular even before the whole album was released. Four singles from this album became Billboard Top 40 before the album was even released. He is also the only solo artist in history with this amazing accomplishment.
#10: Timberlake wanted to sign him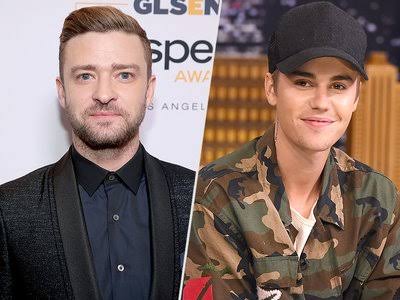 Justin Timberlake wanted to sign the young sensation Justin Bieber at the time of his debut, but Timberlake was beaten by Usher Raymond, who quickly signed him to Island Def Jam Records and beat out Justin Timberlake's hopes of signing the young singer.