WandaVision Release Confirmed For Disney+ in 2021 & Will Debut Spectrum!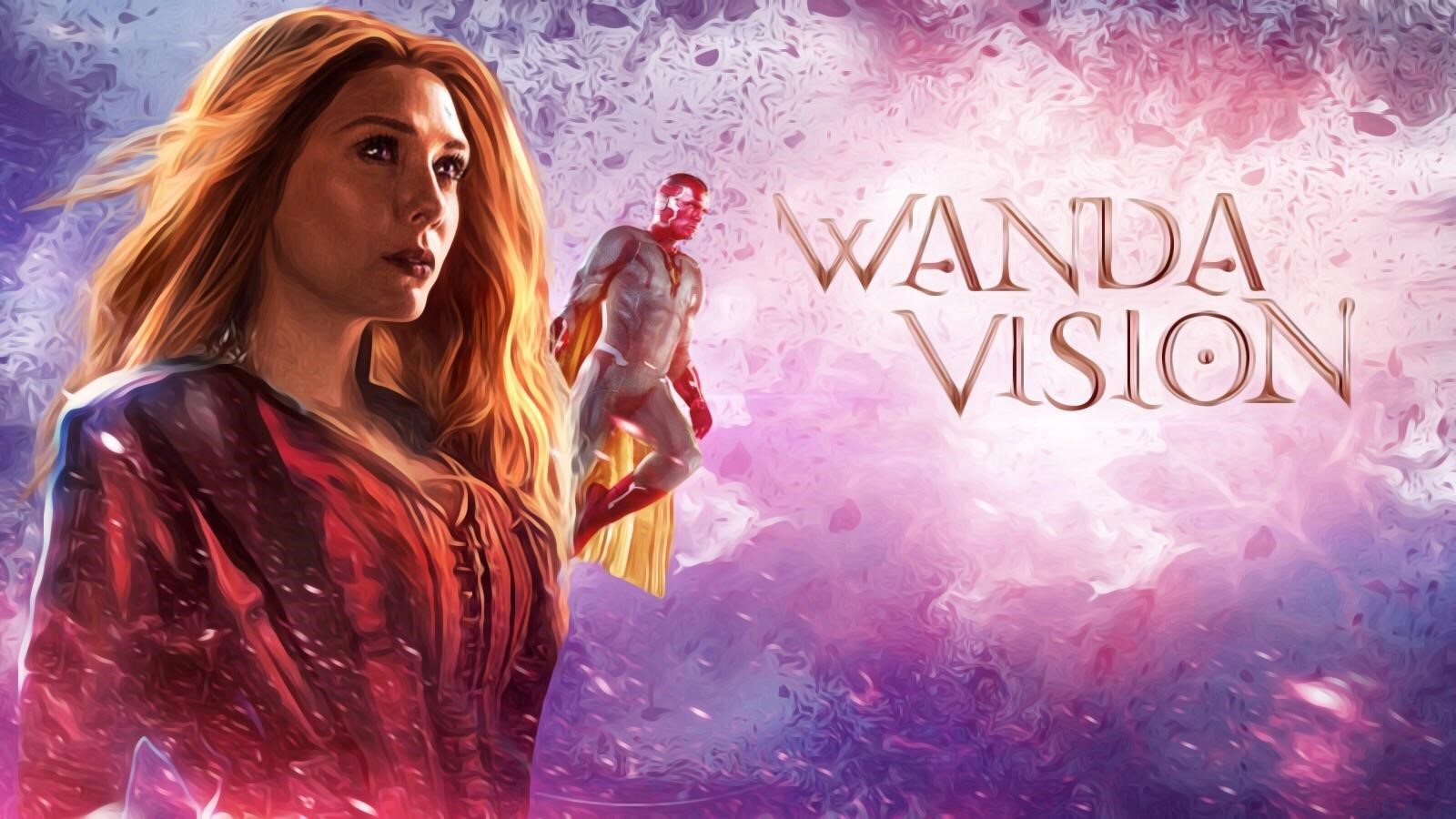 Marvel completely rocked our world with everything they revealed at San Diego Comic-Con. One of those reveals was the announcement for the WandaVision series coming out on Disney+. Marvel didn't give us a confirmed release date, but they did reveal that the show will debut during Spring 2021.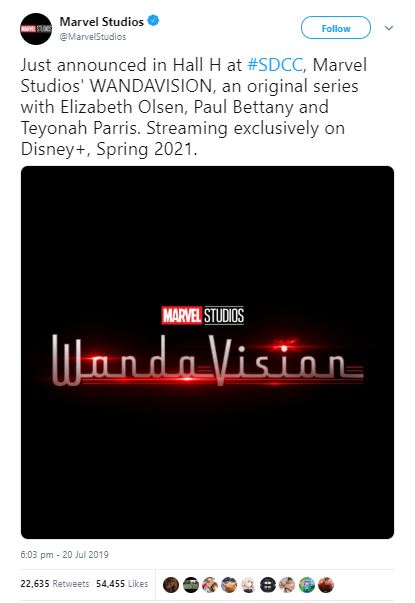 Yes, Elizabeth Olsen will return as Wanda Maximoff and Paul Bettany will also be making his return as Vision. The most interesting part about the reveal of this show is that we'd get to see an older version of Monica Rambeau after Akira Akbar portrayed the 11-year-old Monica, the daughter of Maria Rambeau in Captain Marvel earlier this year. It'd be interesting to see if Teyonah Parris' Monica Rambeau will be taking on her superhero mantle – Spectrum.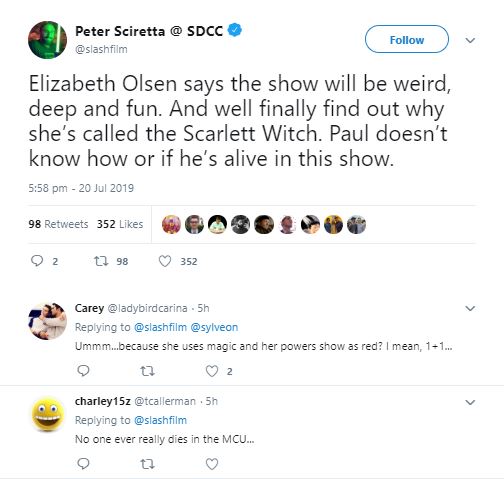 Kevin Feige confirmed that this series will be set in the present after the events of Avengers: Endgame. According to a tweet coming from Slash Film's Peter Sciretta, this show will tell us exactly why Wanda is called Scarlet Witch. Yes, Vision will obviously return.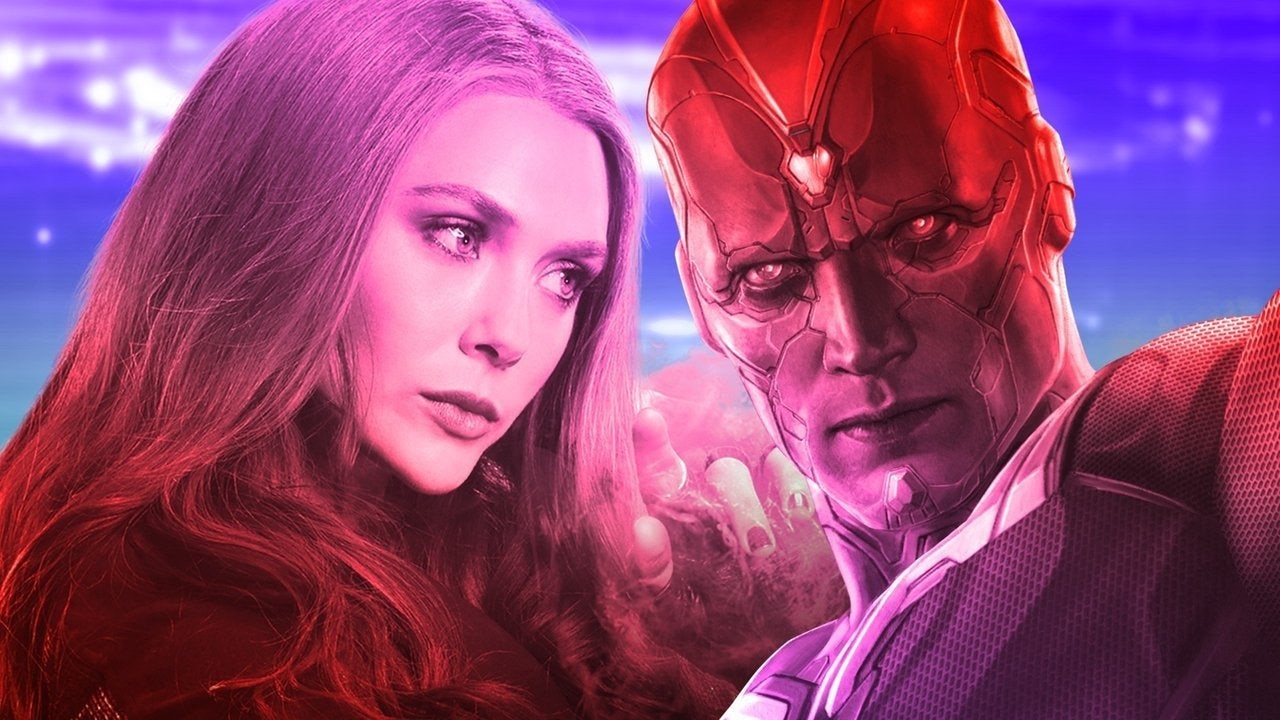 This series will run for 6 episodes. Olsen previously talked to Variety confirming that the show will refer to quite a few comics. She said:
"It's gonna be Wanda and the Vision and I think at the Disney+ launch chat, they showed a photo of us in the '50s, and I think that's a good teaser. It's gonna be really fun. I'm really excited."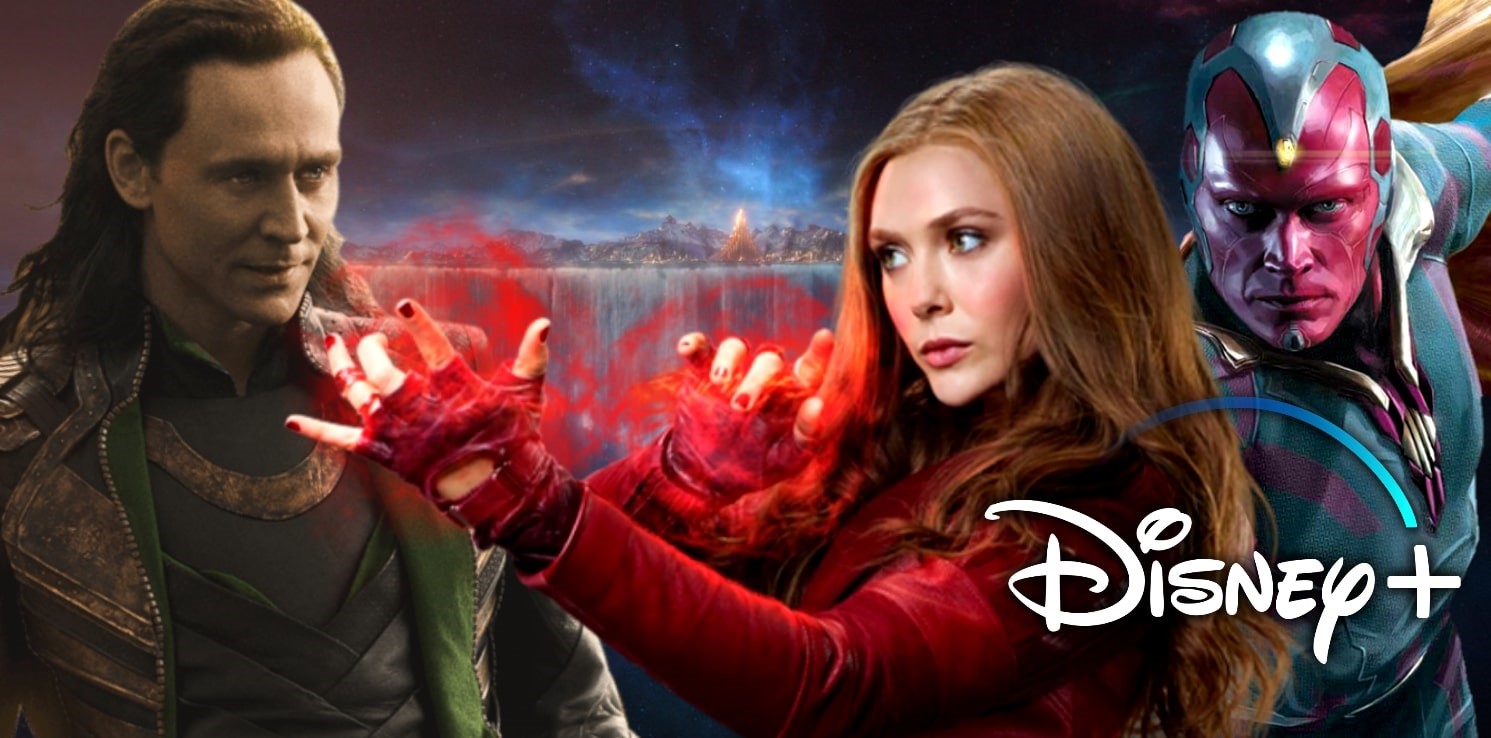 Here's what Kevin Feige said about these Disney+ shows back in April:
"Over the course of the 23 films, we've pulled together a roster of amazing actors and talented filmmakers, and we're excited to continue to work with these individuals to tell new, longform stories in ways that we've never done before.

These shows will be on the same level of quality that you've come to expect from Marvel Studios, and we'll be taking advantage of that creative freedom that Disney+ offers exploring the MCU, the Marvel Cinematic Universe, with our favorite characters over multiple episodes. These will be both new and continuing stories, and one of the things we're most excited about, is that these will be major storylines set in the MCU with ramifications that will be felt both through the other Disney+ series we're producing and our features on the big screen."
I just have the biggest passion for everything cinematic! I want to share this passion with everyone through my writing about Hollywood Movies and TV. Other than that, I am a big sports fanatic and enthusiast. I'd like to write about my favorite sports as well some day.