Movies
The Eternals – Millie Bobby Brown & Kumail Nanjiani Address Their Casting Rumors
The Eternals is surely heading towards San Diego Comic-Con as Marvel will make their official announcement for what's coming next. There have been so many recent reports which have hinted at the actors that'd be joining this colorful period piece establishing the ancient history of the Marvel Cinematic Universe. One name that has recently popped up in the news a lot is the Stranger Things Star, Millie Bobbie Brown.
millie bobby brown will NOT be in the eternals! pic.twitter.com/O4kZmOiiOS

— !! (@kthslie) May 20, 2019
Apparently, everyone thinks that she will be starring in The Eternals whereas the fact of the matter is that she didn't even know what it was until the Godzilla: King of the Monsters premiere. Here's what she had to say back in May:
"Oh that's a waste of time. I would straight up tell you if I was, but no."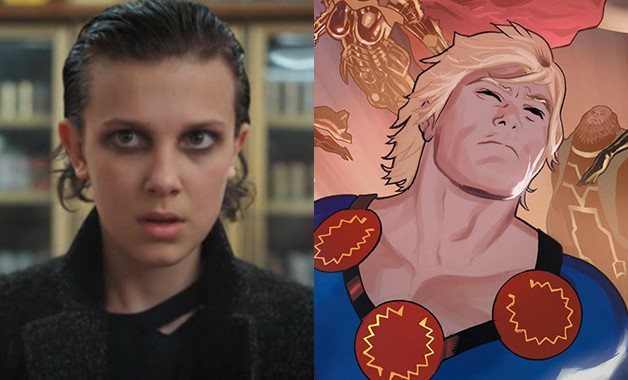 In June, Kevin Feige had an exclusive interview with Comicbook.com and he was asked about Millie Bobbie Brown specifically. Here's how the to & fro happened:
"CB: A couple more names that keep bouncing around the rumor mill as well are Donnie Yen and Millie Bobby Brown. Are they possibly involved with anything?

Feige: Both good actors that would be fun to see in the MCU, but nothing specific, or nothing to talk about."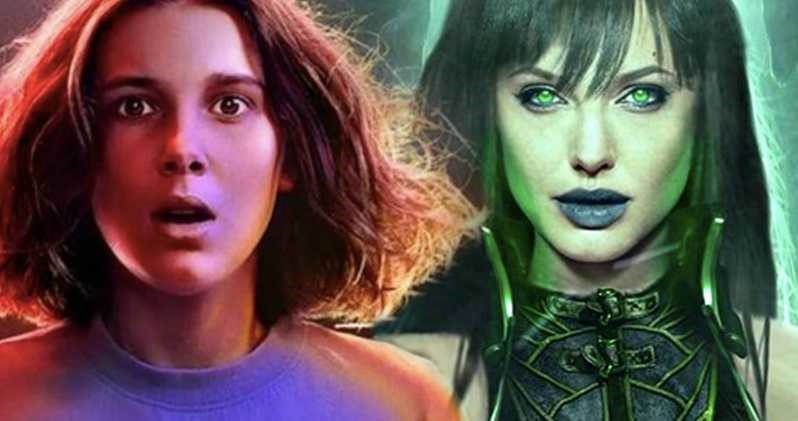 And as recent as yesterday, we got another report from Variety which confirmed that Millie Bobbie Brown is going to join the rich cast of the upcoming MCU prequel. Moreover, she'd also be present at the comic con panel of Marvel Studios this year. Here's what the report read:
"Supreme Geek and Marvel Studios president Kevin Feige is expected to unveil brand-new franchise starters at the convention in late July. Chief among them is "The Eternals," a series about godlike alien beings to be adapted by indie director Chloé Zhao ("The Rider") and starring Angelina Jolie, Kumail Nanjiani, Richard Madden and "Stranger Things" lead Millie Bobby Brown."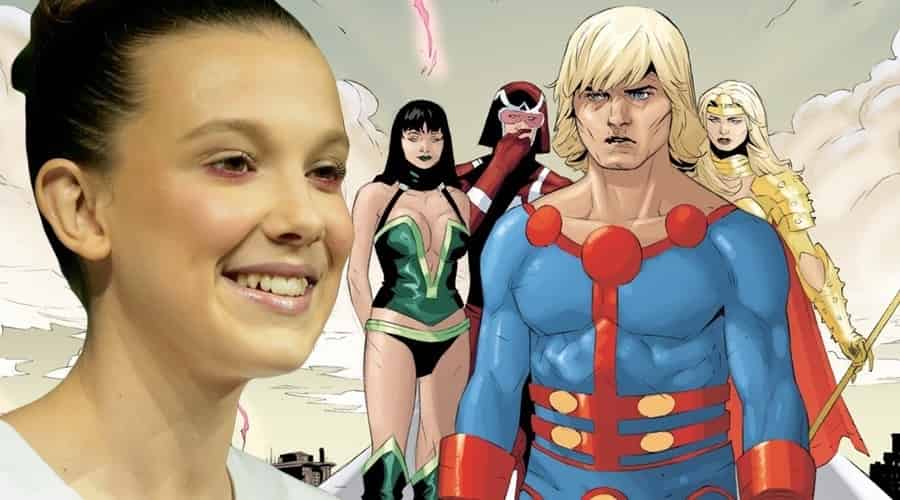 But now, Millie Bobbie Brown has again taken to the internet to confirm that she's not going to star in the upcoming Marvel film. Here's what she said on a fan Q&A on Instagram live:
"Everybody thinks I'm going to be in a Marvel movie. Not that I know of. My family and I have no idea. So I just want to let everyone know…that I'm not as of right now."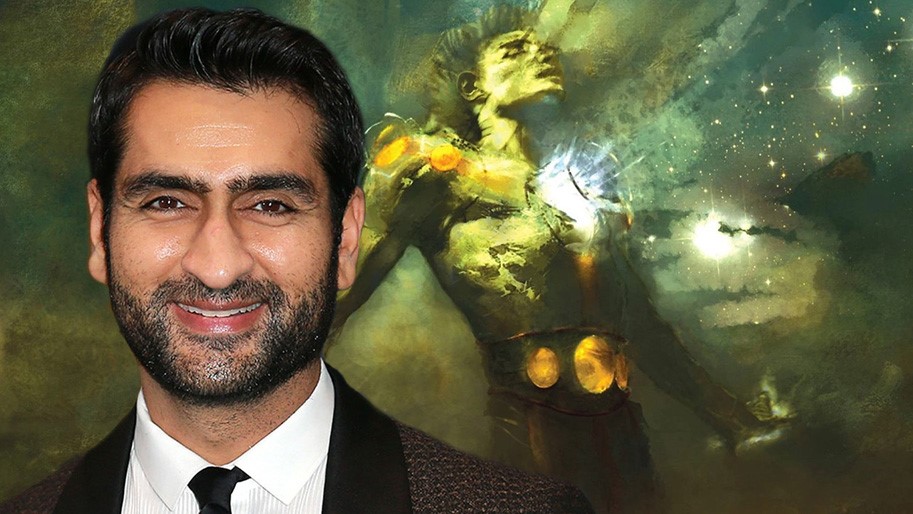 Well, people who were excited for this would be disappointed but this is the truth! Although Kumail Nanjiani hasn't denied his rumored casting. His latest film Stuber hit the theatres this week, but before that, he addressed the rumors about his casting in the Eternals. He said:
"I cannot comment on that. It would be so great to be part of a superhero film. I would love it so much."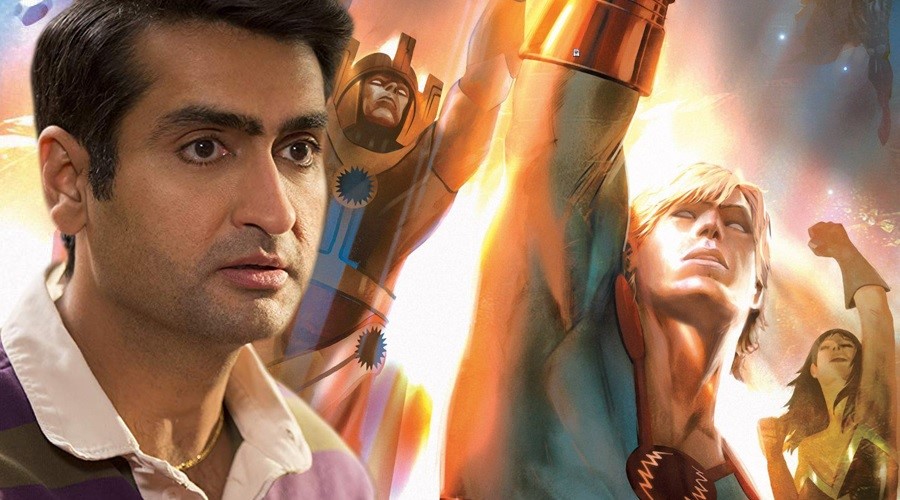 Nanjiani has seen quite a lot of success recently as he was a part of Men in Black: International and has also starred alongside Dave Bautista in Stuber. Since he didn't deny his involvement with Marvel is more or less a confirmation that he will be starring in The Eternals.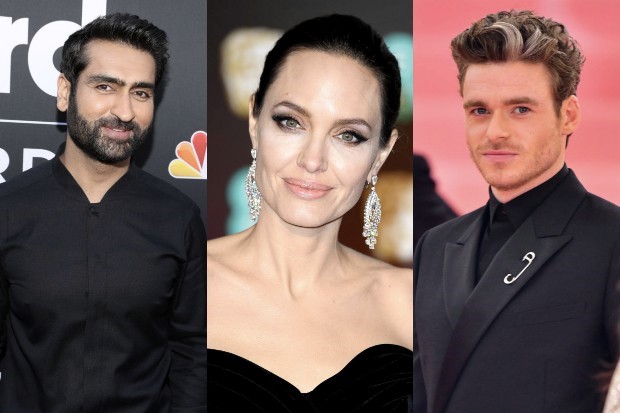 Leaving Millie Bobby Brown out of this, the cast of The Eternals looks like this – Angelina Jolie (Sersi), Kumail Nanjiani, Richard Madden (Ikaris), Ma-Dong Seok & Salma Hayek (rumored). Kevin Feige described the Eternals to go around having a similar tone as the Guardians of the Galaxy. He said:
"You're reaction about not being familiar with the Eternals is perfect, because most people weren't familiar with Guardians [of the Galaxy] and believe it or not there were people that were not familiar with Avengers or with Iron Man. So for us, its finding great stories whether people have heard of them or not and bring them to the big screen in as amazing a way as we can."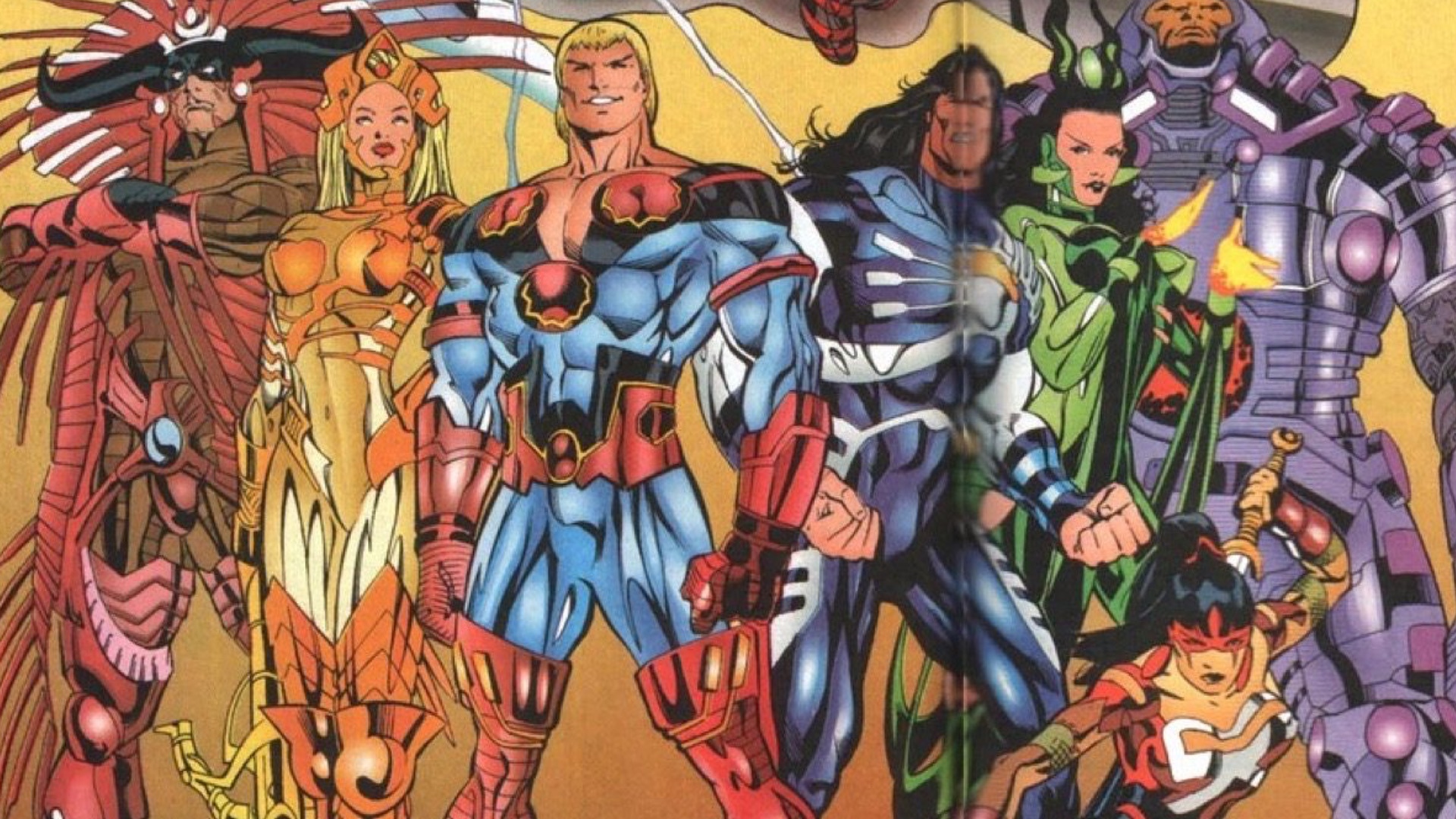 Directed by Chloe Zhao, and from a script written by brothers Matthew and Ryan Firpo, The Eternals will supposedly come out on November 6, 2020. Here's the synopsis running around the internet:
"The story of 'THE ETERNALS' is set millions of years ago when the cosmic beings known as the Celestials genetically experimented on humans, creating the super-powered individuals as well as more villainous off-shoots known as Deviants. The two groups went on to battle each other throughout history to see which would eventually become the ultimate race. The story involves the love story between Ikaris, a man fueled by cosmic energy, and Sersi, who relishes moving amongst humans."