Movies
Taika Waititi Reveals the Correct Name of Natalie Portman's Thor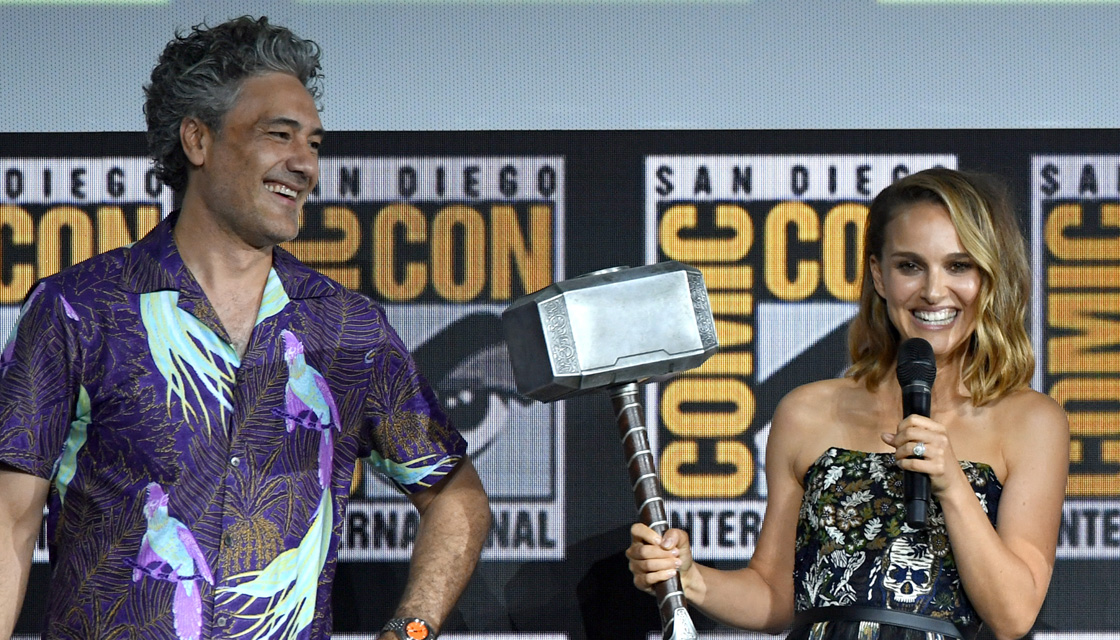 Thor: Love And Thunder was announced at SDCC and it sure was one of the 3 biggest announcements Marvel made during their panel. Anything related to Thor would have been big because with Captain America and Iron Man gone, he is the biggest & the greatest Avenger left for us to root. Sure Doctor Strange, Captain Marvel, and Black Panther are awesome, but they're no match against Thor's omnipotence and awesomeness. And to make it all even more awesome, Taika Waititi announced another version of Thor heading into the MCU, i.e. Natalie Portman's Thor.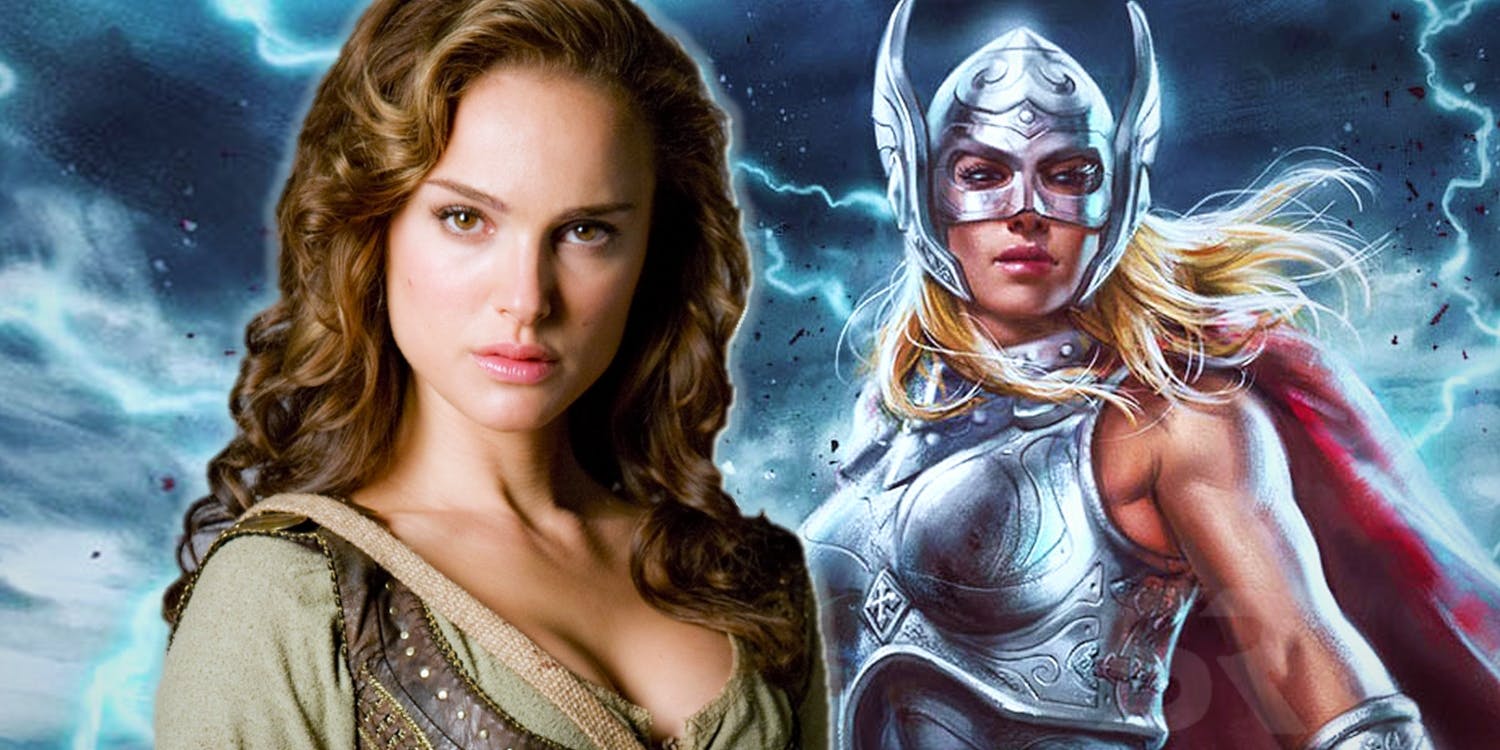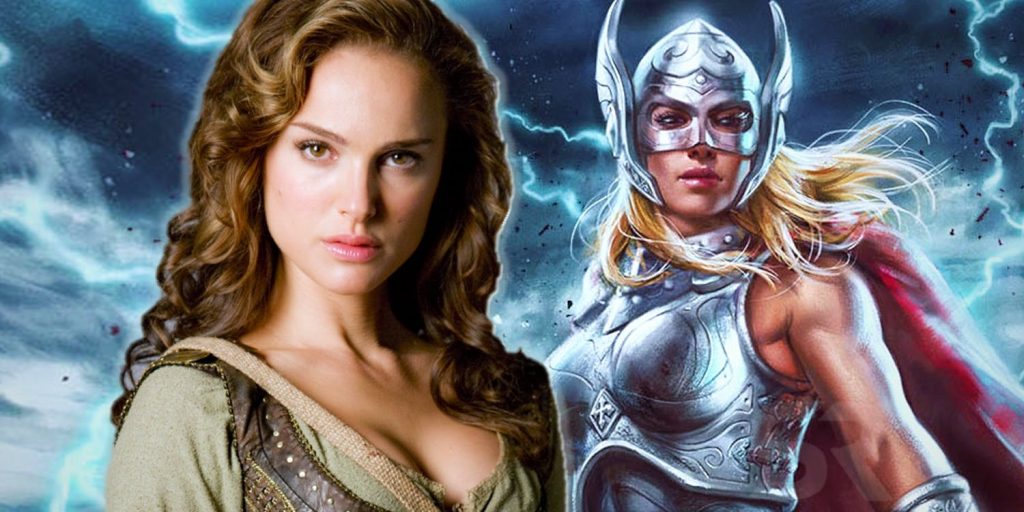 People have been longing to see Jane Forster's version of Thor ever since forever, but no one really thought that she'd be returning into the MCU since her last two endeavors with Marvel didn't really please her that much. So, her unwillingness to return into the MCU led Thor: Ragnarok to ditch her. But Avengers: Endgame very smartly sneaked her back into the mix just like it did for the solo Black Widow film talking about Budapest. No one really thought that Natalie Portman would actually return for future films as it all seemed to be a one off pulled for the finale event that was Endgame.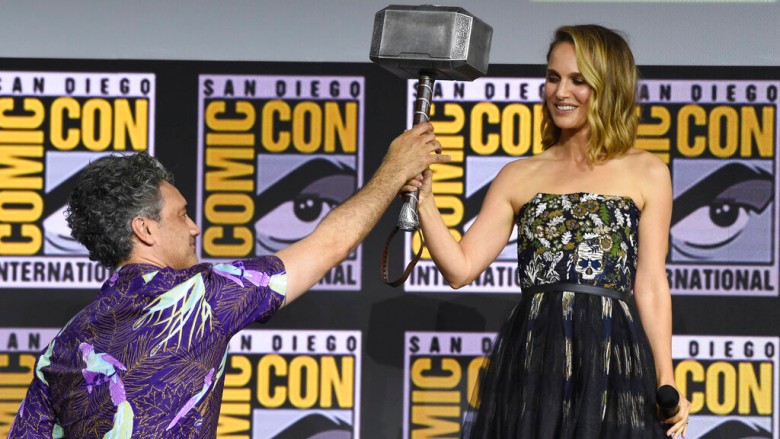 Perhaps the deal to make her Thor is what really would have worked the trick. Portman seemed to be quite happy to be back in the MCU as she's finally going to take on the mantle of the Mighty Thor. What's funny is that people have been referring her to as the Female Thor since there seems to be a bit of confusion with her name. But she won't be called the female Thor. Taika Waititi revealed that he will be adapting Thor: Love And Thunder from Jason Aaron's The Mighty Thor, and that's what we need to be calling Natalie Portman's version of Thor. Watiti himself took to Twitter in order to clear this confusion.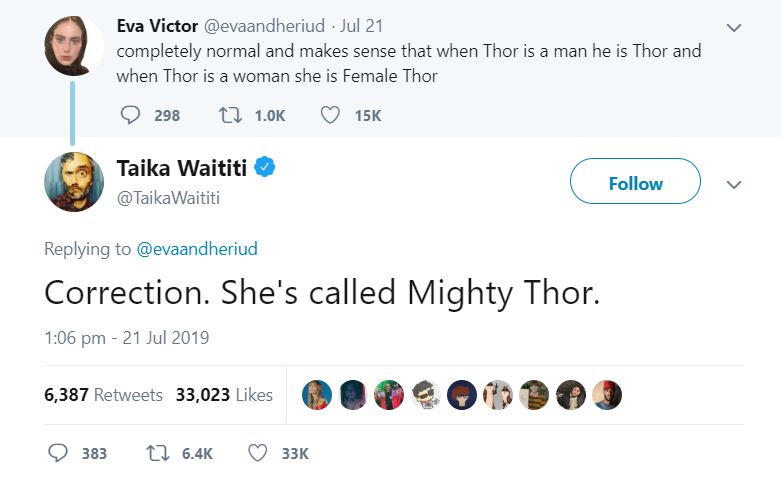 We're all excited to see Thor get some thunderous love. Chris Hemsworth was kinda upset that Mjolnir isn't his loyal hammer anymore as it has been lifted practically by everyone. Starting from Odin, Vision, Hela, and very recently by Captain America, the Hammer will now be going to Jane Foster. We're all interested to see how Taika manages to bring the Hammer back. Will Eitri be forging a new one?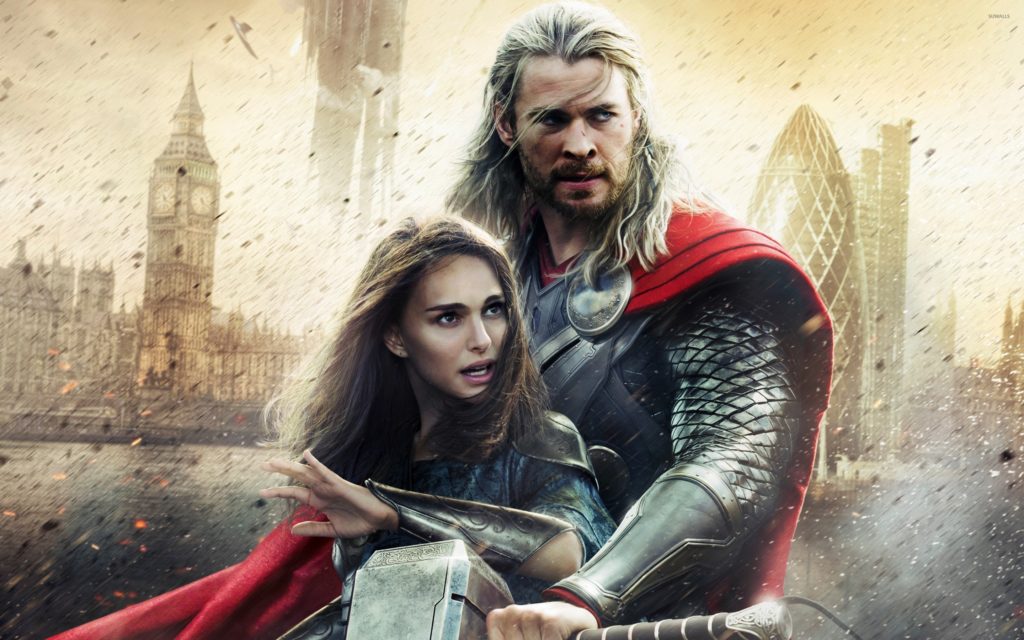 While all this is quite fun, we should be happy for Thor that he's gonna get his thunderous love back. Endgame teased that Thor was indeed sad about having lost his former flame, but now he's gonna get a "mighty" upgraded version of Jane Foster. Natalie Portman even promised that she is going to she is going to work hard and get all jacked up for the role saying "Remember this as the before picture for when I get jacked," on Instagram.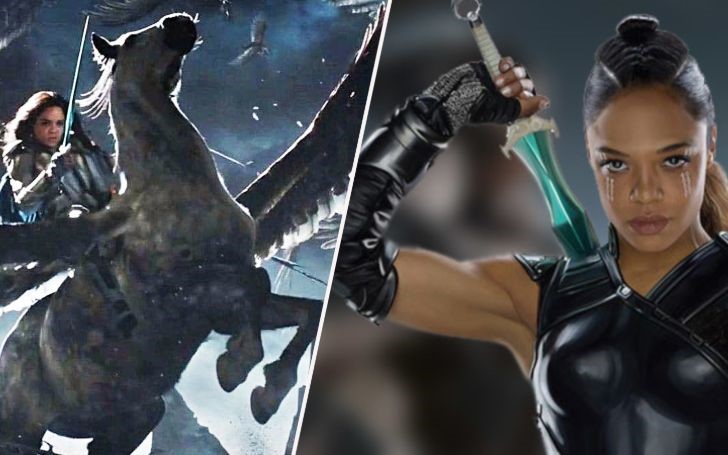 With all this, we got the confirmation that Valkyrie will be Marvel's second LGBTQ superhero as she'd be looking for a Queen to rule New Asgard besides her. What if that turns out to be Jane Foster? Thor will be in a crazy Love triangle. Kevin Feige did confirm Valkyrie's story arc later to io9 saying:
"The answer is yes. How that impacts the story remains to be seen with that level of representation you'll see across our films, not in just Thor 4".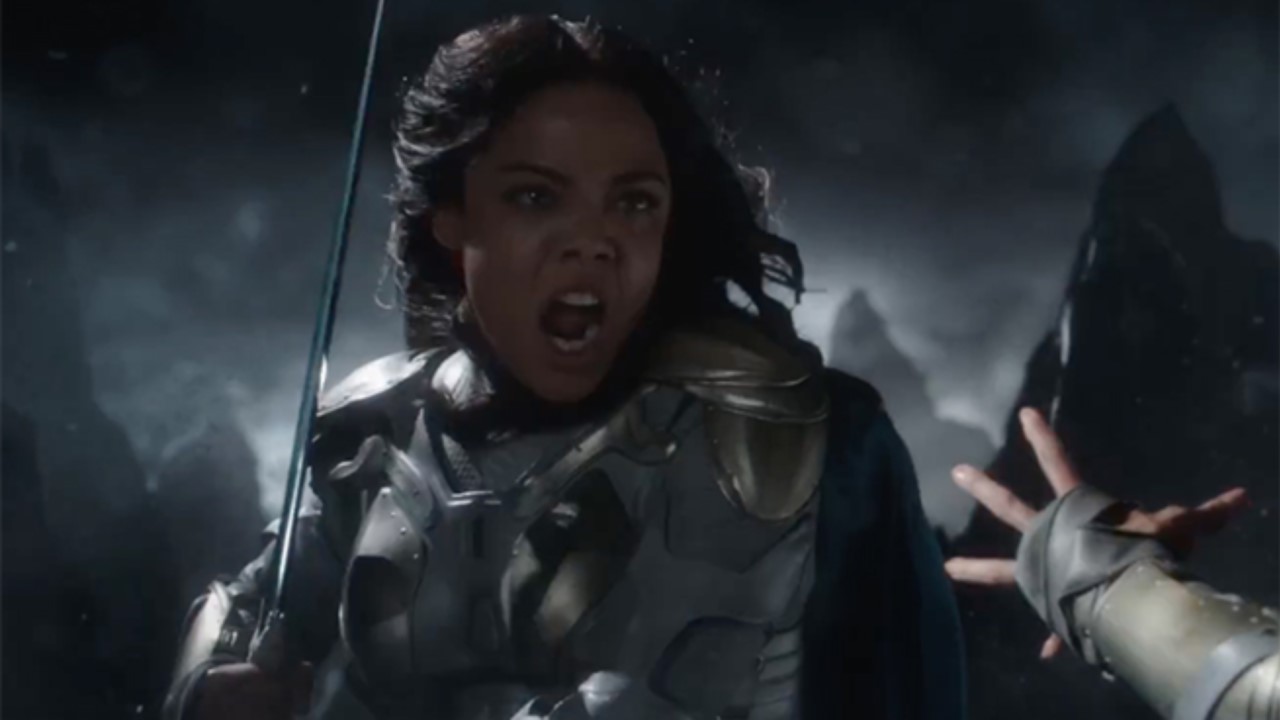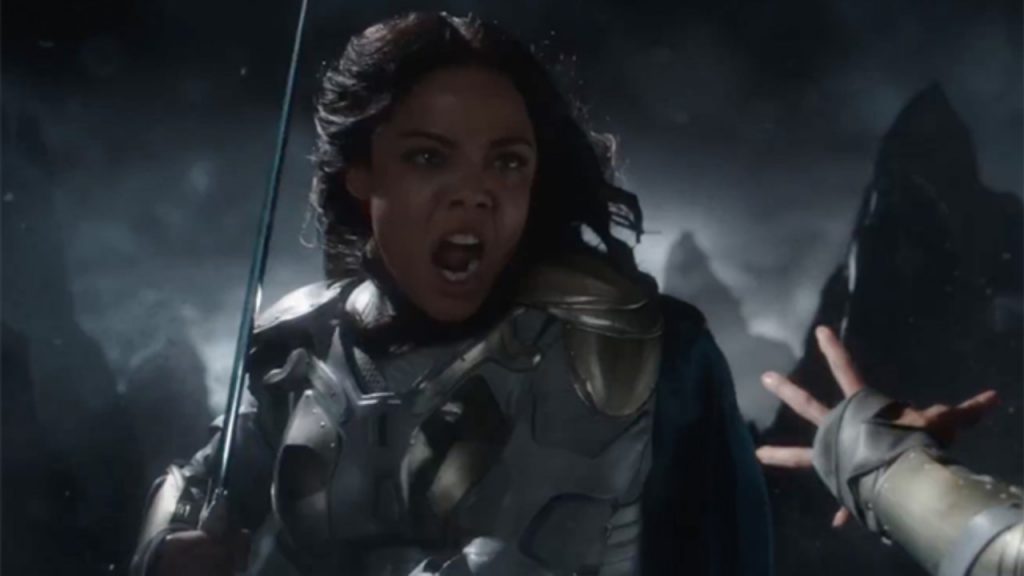 This confirmation isn't a surprise as there was a deleted scene back in Thor: Ragnarok where we would have seen a woman leaving Valkyrie's room after a good session of hanky panky. Tessa Thompson confirmed that Valkyrie is bisexual. She said:
"In the canon, [Valkyrie] is bisexual. You see her with women and men, so that was my intention in playing her. Obviously, at the forefront of most of these stories is not typically their romantic life. They have big stakes, like saving the world, so that tends to sort of trump.

Captain Marvel just broke the ceiling off and dissipated myths about what women can do in these spaces and society. So it feels like we are really entering a new phase of Marvel. So this night is about celebrating more than just this film… [Stan Lee's] vision is the idea: what makes you different is actually your superpower. And when we're living inside of a robust time to be able to say to people that they can love who they want to love, they can be who they want to be. It's perfect to include those narratives inside of this world."
Get ready for this Thunderous Love to hit the theatres on November 5, 2021.