Movies
Spider-Man: Far From Home – What the Hell is a Night Monkey?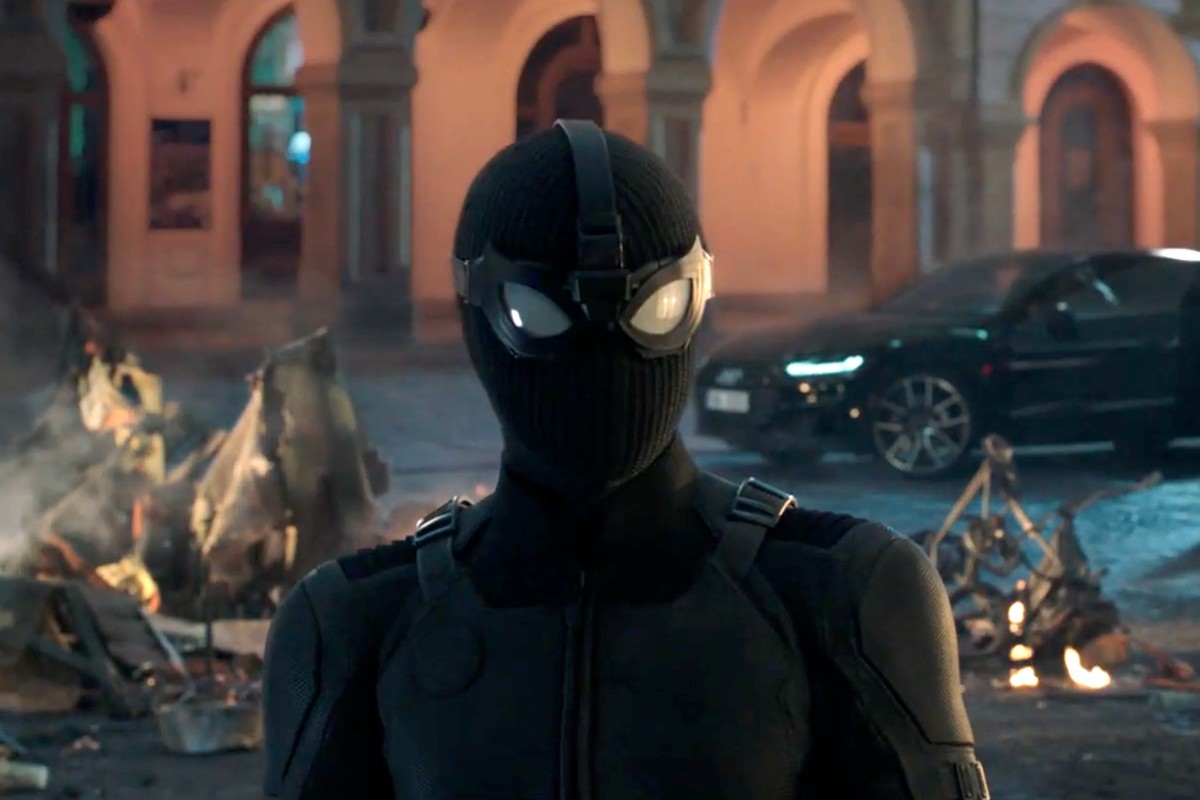 Spider-Man: Far From Home is playing in the theatres and just like the critics, the audience is also loving the film. It sure is a level beyond Homecoming and Marvel-Sony clearly upped their game for this one. Everything in the film was maximized. There were more villains involved than the previous film, more life-threatening situations, and most importantly, even more, Spidey suits!
Minor Spoilers for Spider-Man: Far From Home ahead.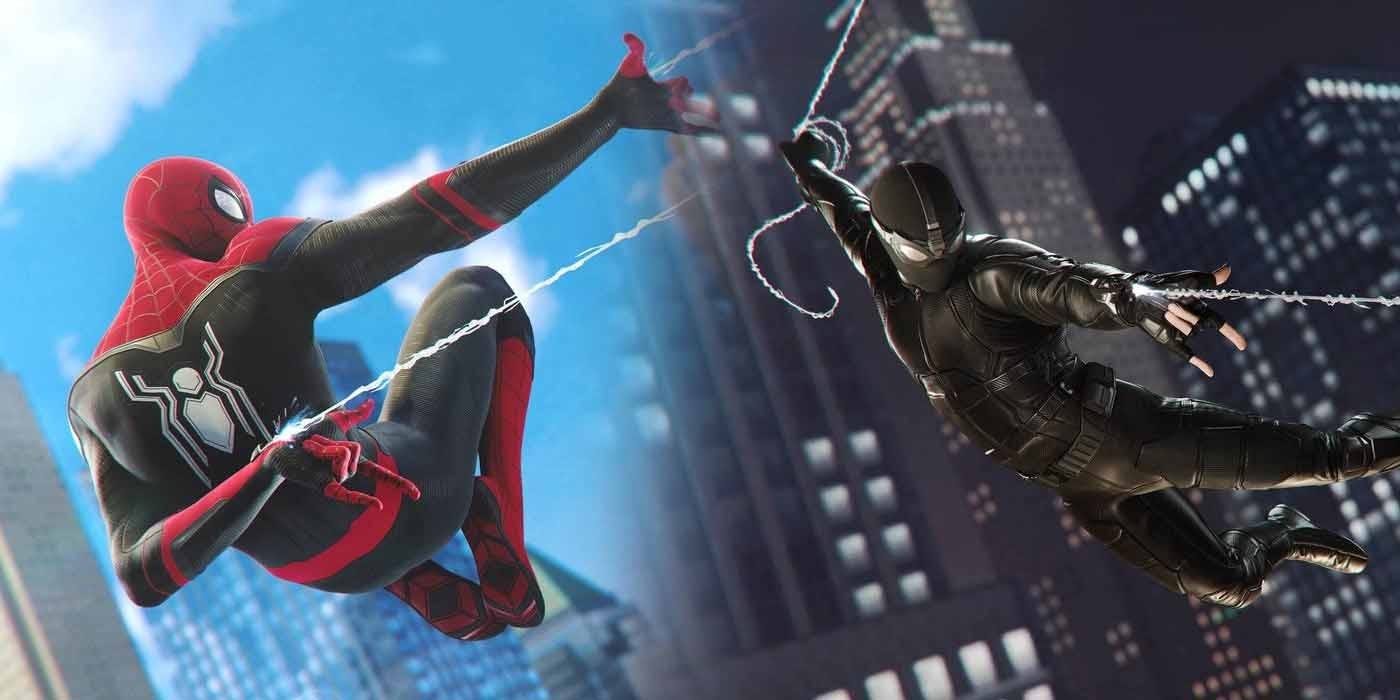 Talking about the multiple Spidey suits, there was obviously a reason as to why Peter kept changing his suits, and we loved every suit transition. Pete ended up with his new suit that he himself designed, but we know that he still has the Iron Spider suit as well. We'd love it if he gets to wear that again in a future Spider-Man film.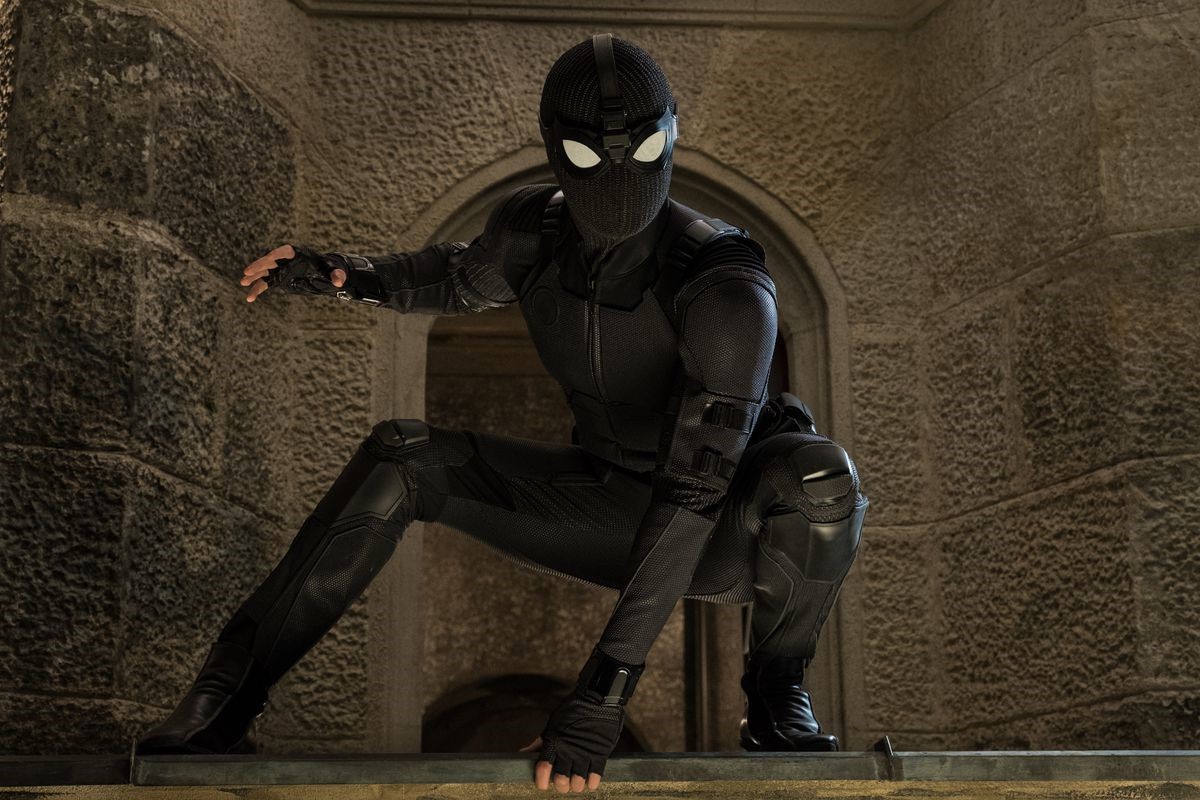 But what we really liked a lot was Peter's new stealth suit. It was given to him by Nick Fury and his compadres so he could keep his identity safe. And right when he got into action using the suit, Ned tried to protect his identity. Hence, Spidey got a new name – the Night Monkey! It was a pretty funny name given to him by Ned, but it actually worked for the short span of time that Peter used the suit.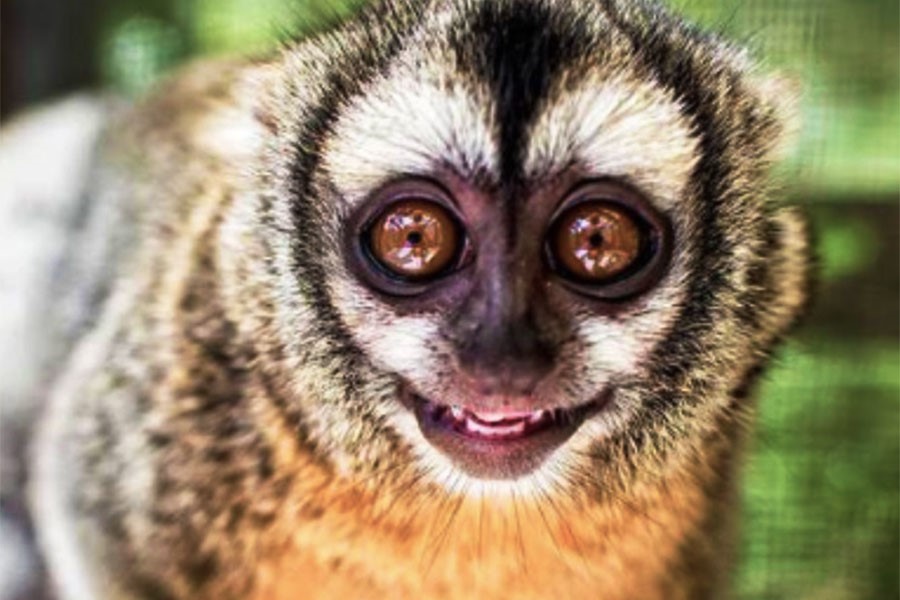 But after the film, you may have ended up asking yourselves, what the hell is a Night Monkey? Was it just a way to describe Spidey's persona in the Stealth suit or is it an actual thing? Well, as it turns out, Night Monkeys are real! Also known as, owl monkeys, Night Monkeys are native to Central and South America and are the only species of monkeys that is nocturnal. They look like lemurs and have a life span of more than 20 years, as stated by the University of Wisconsin.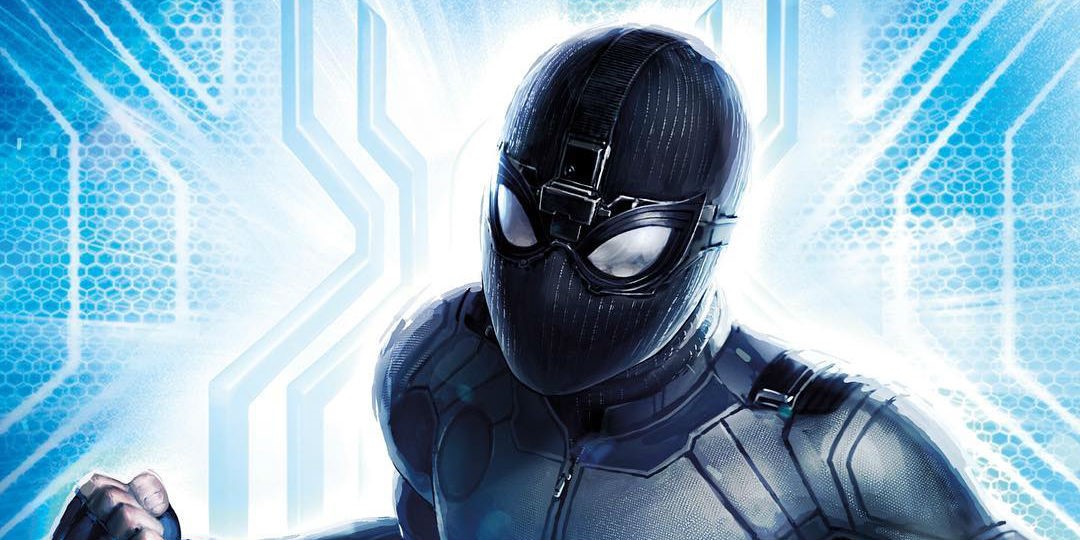 Before the film came out, Far From Home producer Eric Carroll explained how the Stealth suit came into being. He said:
"It's inspired by a bunch of different looks in the comics. We have Noir, Big Time — but of course, when Ryan [Meinerding, concept artist and Marvel Studios head of visual development] was designing this, he has all the past S.H.I.E.L.D. agents in mind, so it's very reminiscent of what Black Widow or Hawkeye wear. And it's got all these little details, which Ryan's amazing at.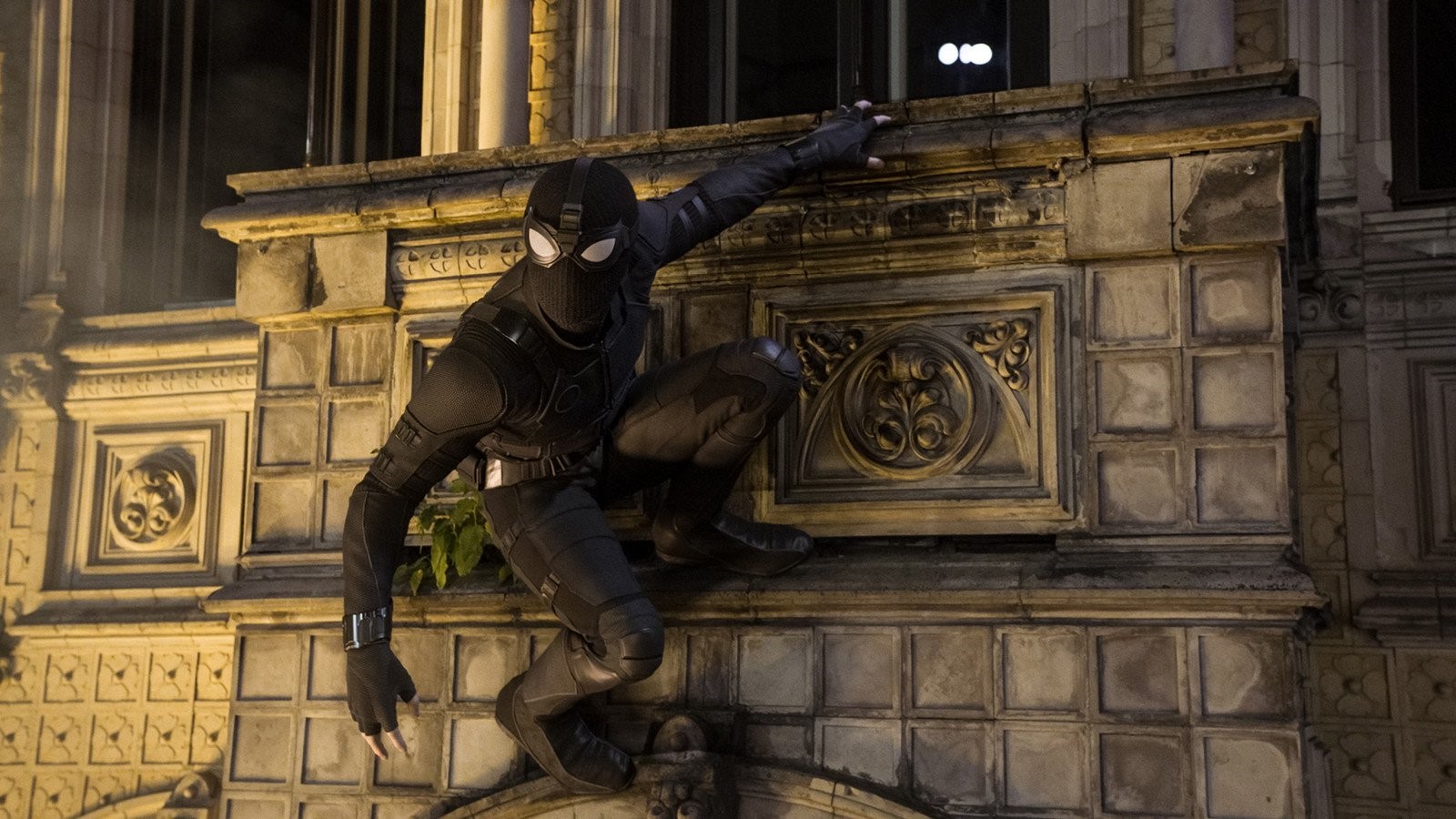 We thought [the Stealth Suit] was so cool, but [director] Jon Watts really wanted to find a way to make it less cool. So he gave them these cheesy flip-up goggles, like those '80s glasses. [Tom] has to operate them manually, there's no cool mechanism… And we're like, 'No, that's the point… dumber! It's got to look really dumb, when he has to flip that up.' So, at the eleventh hour, he's looking down all these imposing characters — Nick Fury and so on — and then [Peter] has to flip this up and talk to him."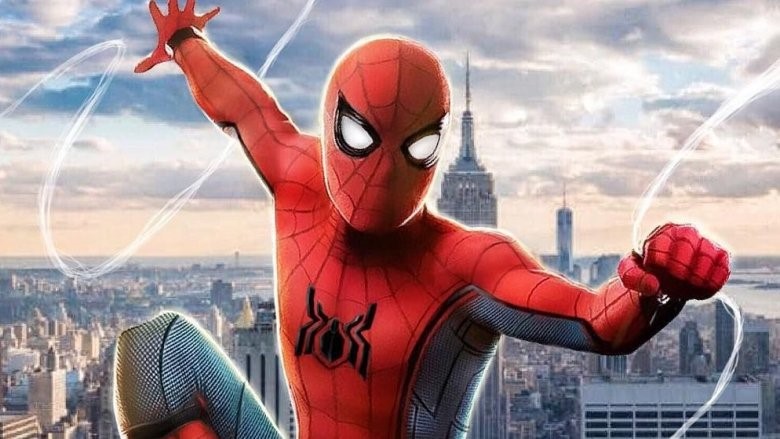 Well it's good that no one gave away the Night Monkey gag, because it was one of the punchlines that worked quite well for the film. The Peter Tingle is another example of that. Spider-Man: Far From Home overall was a pretty solid entry in the Spider-Man franchise, and we can't wait for a sequel to address the post credits scene of the film.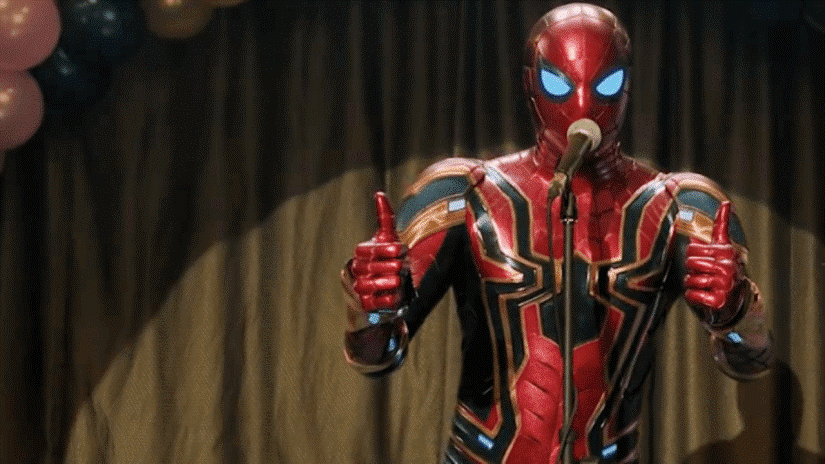 Spider-Man: Far From Home stars Tom Holland (Peter Parker/Spider-Man), Zendaya (Michelle Jones), Jake Gyllenhaal (Mysterio), Samuel L. Jackson (Nick Fury), Cobie Smulders (Maria Hill), Marisa Tomei (May Parker), Jon Favreau (Happy Hogan), Angourie Rice (Betty, Jacob Batalon (Ned), Tony Revolori (Flash Thompson), and Numan Acar (Dmitri).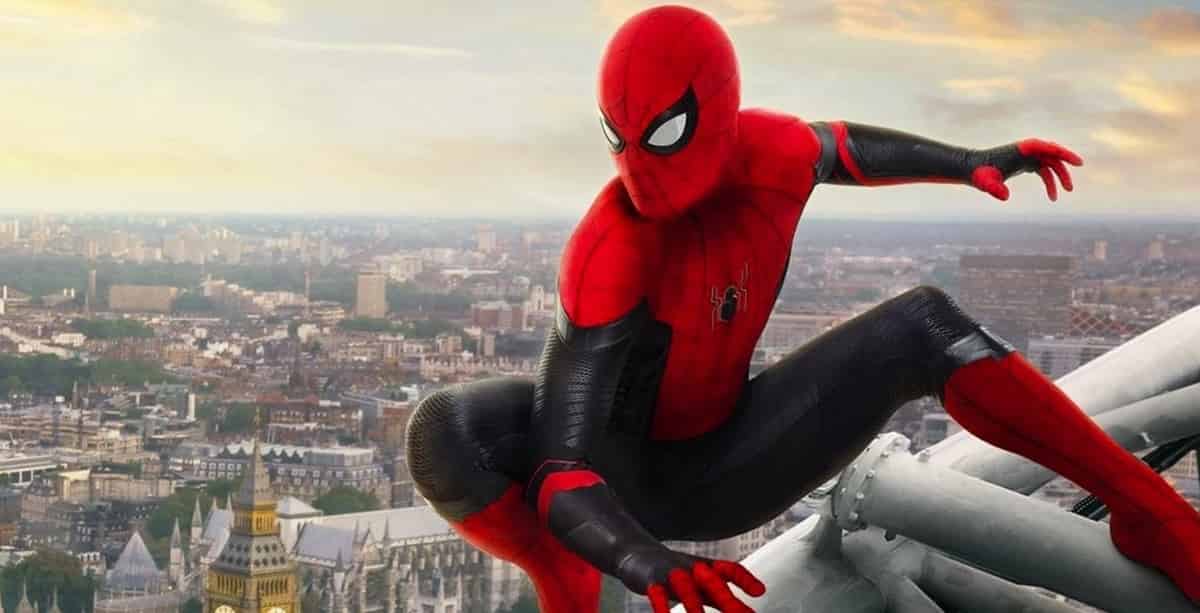 Here's the official Synopsis:
"Peter Parker returns in Spider-Man: Far From Home, the next chapter of the Spider-Man: Homecoming series! Our friendly neighborhood Super Hero decides to join his best friends Ned, MJ, and the rest of the gang on a European vacation. However, Peter's plan to leave super heroics behind for a few weeks are quickly scrapped when he begrudgingly agrees to help Nick Fury uncover the mystery of several elemental creature attacks, creating havoc across the continent!"