Movies
10 New Trailers of Upcoming Movies That You May Have Missed
Every year, Hollywood brings us some great content and some mediocre content. Well, this year some of the summer blockbusters have been mediocre while some have been so great that they lit the Box Office on fire! But the year isn't over yet. There are still plenty of movies that are coming in and we've just got the trailers for those films. These are the 10 latest upcoming movie trailers that you may have missed:
Ready or Not
https://www.youtube.com/watch?v=ZUCe7raZHAc
This R-Rated Mystery Thriller film brings in a unique concept of mixing some comedy, and some horror to a simple Wedding event! The lead character of the film, Grace marries the man of her dreams at his family's luxurious estate. But the catch here is that she has to perform one little ritual which will officially make her a part of the family. This ritual requires her to hide at midnight, and not be found until dawn, or else it is her head on a platter. Pulled the rug from underneath you right!
The films come out on August 21.
The Angry Birds Movie 2
https://www.youtube.com/watch?v=nQJlFpMprl4
The first Angry Birds movie went on to make a significant profit for Sony as it made $352 Million at a budget of just $73 Million, so a sequel was always going to be made. In this second Sony adventure, we will see the titular angry birds, Red, Chuck, Bomb and others unite with the Pigs in order to fight a common threat.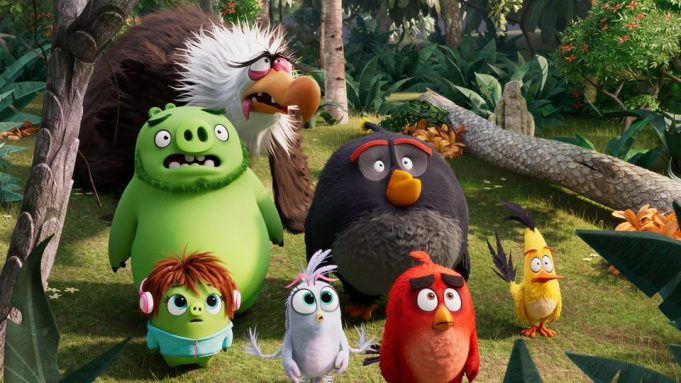 Here's the official Synopsis:
"Aggressive birds from an island covered in ice are planning to use an elaborate weapon to destroy the fowl and swine way of life. After picking their best and brightest, the birds and pigs come up with a scheme to infiltrate the island, deactivate the device and return to their respective paradises intact."
The film comes out on August 14 and will star big names like Jason Sudkins and Peter Dinklage.
Hobbs & Shaw – The Final Trailer
https://www.youtube.com/watch?v=rnMhnbcU7vo&t=1s
This Fast & Furious spin-off starring Dwayne Johnson, Jason Statham & Idris Elba is one of the most anticipated films of the year. It will take us away from the family of Dominic Toretto to a mission which requires Hobbs & Shaw to unite against Idris Elba's "Bad Guy" Brixton Lore. Roman Reigns is also a part of the film, and this film becomes Universal's jibe at the Superhero genre as the Fast & Furious franchises introduces their own Superhuman. This Final trailer perhaps reveals every action scene that wasn't shown in the previous trailers, but it's okay.
The film hits the theatres on August 2.
The Current War
https://www.youtube.com/watch?v=kue18AxK1tU
This film stars 4 of Hollywood's most capable actors in the name of Benedict Cumberbatch, Michael Shannon, Nicholas Hoult and the newly emerging Tom Holland. Here's the official Synopsis of the film:
"Thomas Edison and George Westinghouse — the greatest inventors of the industrial age — engage in a battle of technology and ideas that will determine whose electrical system will power the new century. Backed by J.P. Morgan, Edison dazzles the world by lighting Manhattan. But Westinghouse, aided by Nikola Tesla, sees fatal flaws in Edison's direct current design. Westinghouse and Tesla bet everything on risky and dangerous alternating current."
The film comes out on July 26. Now, who would miss a film where Doctor Strange, Spider-Man, Zod & the Beast unite!
Charlie's Angels
https://www.youtube.com/watch?v=gpXSJSIAnoA
If you're looking for a great cast of actors, then this is the film for you. The Charlie's Angels reboot brings Kristen Stewart, Elizabeth Banks, Naomi Scott, Ser Patrick Stewart, Djimon Hounsou into the scheme of things. The trailer shows how the films seems to have evolved from the original trilogy and we can expect something new from this reboot.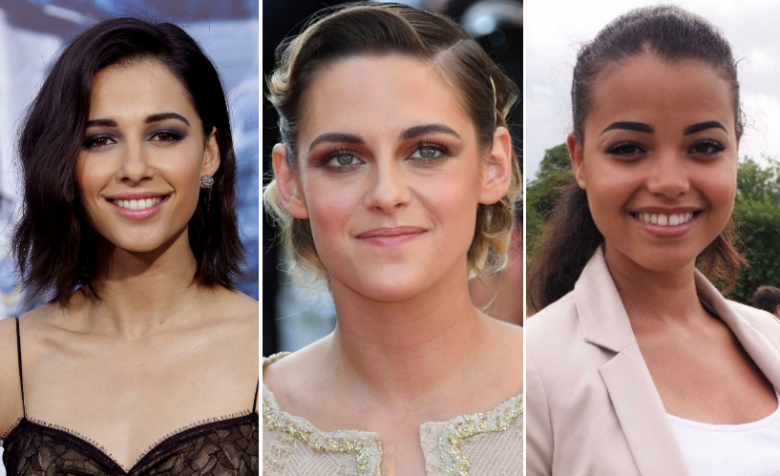 Here's the official Synopsis of the film:
"When a systems engineer blows the whistle on a dangerous technology, Charlie's Angels from across the globe are called into action, putting their lives on the line to protect society"
It comes out on November 15.
Spies in Disguise
https://www.youtube.com/watch?v=h2LB5hZZgnM
Another Tom Holland starrer film of the year unites him with Will Smith. Together the two actors will charm their way into the theatres with just their voices and steal our money away! This second trailer of the film lets us in on the story of this unique animated Fox/Disney film where Will Smith's Super spy Lance Sterling turns into a pigeon. Now pigeons are everywhere and no one seems to notice anything weird about them. Now doesn't that make a great spy?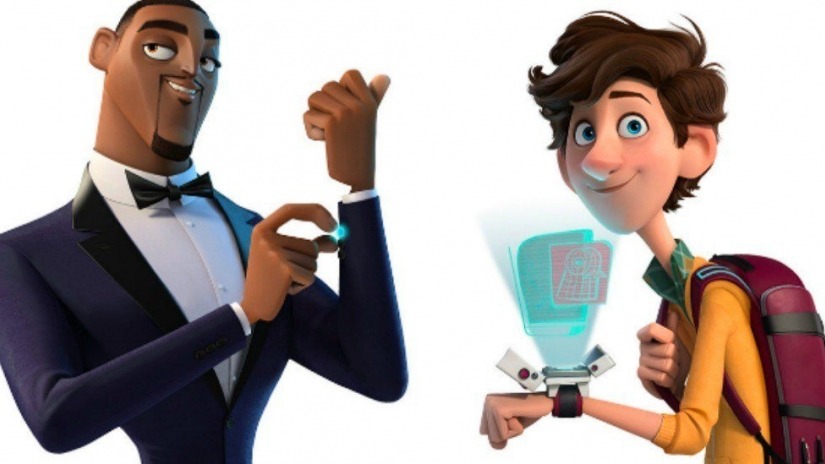 Now that Will Smith Turns into a bird he has to rely on Walter Beckett (Tom Holland) in order to save the world on his next mission! If this odd couple can't learn to work as a team, the whole world is in peril. Spies in Disguise comes out on December 25.
Knives Out
We'd been waiting for the trailer of this film for a long time because just the names of Daniel Craig, Chris Evans and Michael Shannon working together are enough for us to fathom interest into this film. And the trailer has people hyped even more because this film has the makings to be the best murder mystery film of all time, coming from Star Wars: The Last Jedi director Ryan Johnson.
Knives Out hits the theatres on November 27.
Jumanji: The Next Level
https://www.youtube.com/watch?v=4gU-x9HIPys
Dwayne Johnson's third movie of the year is going to be another potential blockbuster as he returns in the Jumanji threequel later this year. After Jumanji: Welcome to the Jungle managed to bring in a whopping $962 Million worldwide, it was obvious that Sony was going to greenlight a sequel as soon as possible. Now we're already for the Next Level because the main cast of Jumanji 2 is back for more. Along with Johnson, we'd see the return of Karen Gillian, Jack Black, Kevin Hart, and Nick Jonas. What's crazy is that this new chapter will show us Danny Devito stepping into the shoes of The Rock, or more likely the Rock playing Danny Devito!
This Sony blockbuster event comes out on December 13.
Maleficent: Mistress of Evil
https://www.youtube.com/watch?v=dNt31iISeEo
Angelina Jolie returns as Maleficent in Disney's yet another potential blockbuster of the year. Jolie and Elle Fanning will be joined by Michelle Pfeiffer. Here's the official Synopsis of the film:
"A formidable queen (Michelle Pfeiffer) causes a rift between Maleficent and Princess Aurora. Together, they must face new allies and enemies in a bid to protect the magical lands which they share."
The film comes out on October 19.
Mulan
Disney's plan to conquer Hollywood will continue to propel the next year as well. 2020 may not turn out to be as big as 2019 since there won't be a replacement for Avengers: Endgame, but Disney will still keep on putting out live-action animated remakes. The first one for 2020 is going to be Mulan. We had been wondering what's going on with this film for so long. And then we got the first trailer.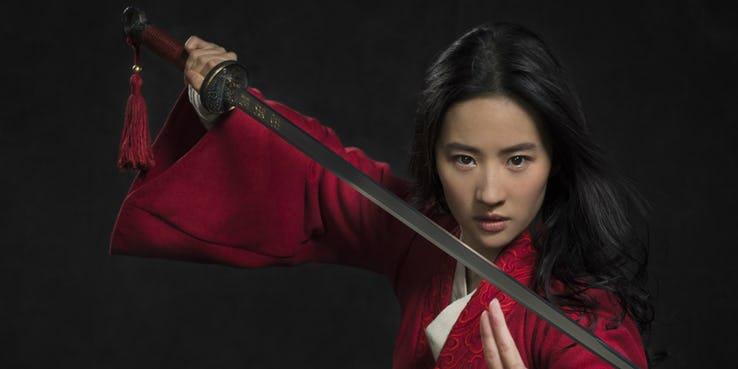 Here's the official Synopsis:
"Mulan is the epic adventure of a fearless young woman who masquerades as a man in order to fight Northern Invaders attacking China. The eldest daughter of an honored warrior, Hua Mulan is spirited, determined and quick on her feet. When the Emperor issues a decree that one man per family must serve in the Imperial Army, she steps in to take the place of her ailing father as Hua Jun, becoming one of China's greatest warriors ever."
The film starring Liu Yifei, Donnie Yen & Jet Li releases on March 27, 2020.