Movies
Here's The First Look at The New 'Charlie's Angels' Badass Trio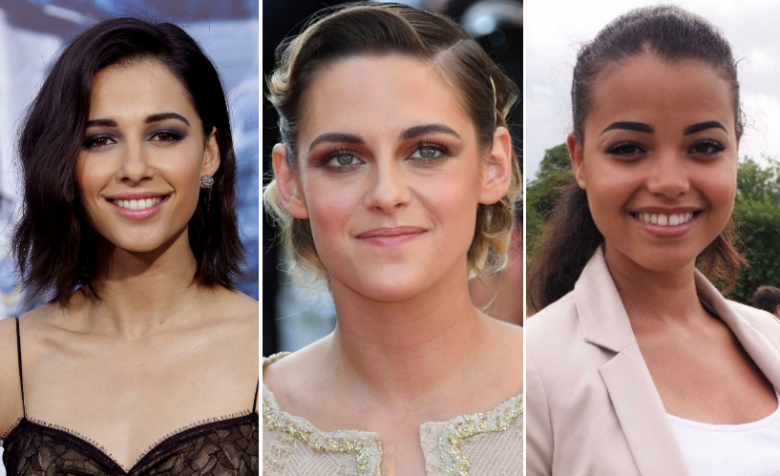 There are a lot of fans of the famous franchise Charlie's Angels out there and no wonder they're glad about getting another movie of the franchise this year. The first movie, 'Charlie's Angels' came in 2000, then it was 'Charlie's Angels: Full Throttle' which released in 2003. But, after a long gap, we are going to see the reboot of this famous franchise most probably this year.
There are a lot of changes which the fans of Charlie Angels are going to find in this one, both in the cast and storyline of the movie. It will be directed by Elizabeth Banks and is written by Jay Basu, Craig Mazin, Semi Chellas, and Banks. The three leading ladies who will set the stage and the villains on fire are Kristen Stewart, Ella Balinska, and Naomi Scott.
There are also other talented stars in the cast of this film such as Patrick Stewart, Sam Claflin, Djimon Hounsou, Jonathan Tucker, Noah Centineo, Chris Pang, Nat Faxon, among many. Last month, Elizabeth posted a picture on her Insta with the three deadly ladies aka the Charlie's Angels. Here's what she had shared: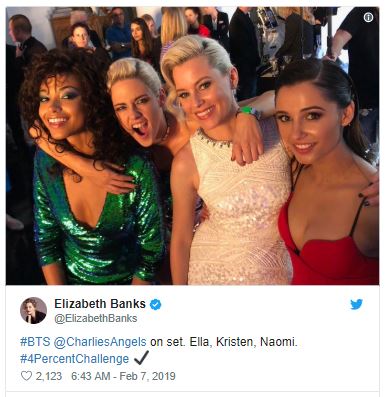 Ella Balinska, on the Angels too now has shared a new picture on Instagram in which we can see all the three ladies together in a cool attitude with all of them sporting black shades like bosses. Here's the new look at the new Angels, have a look: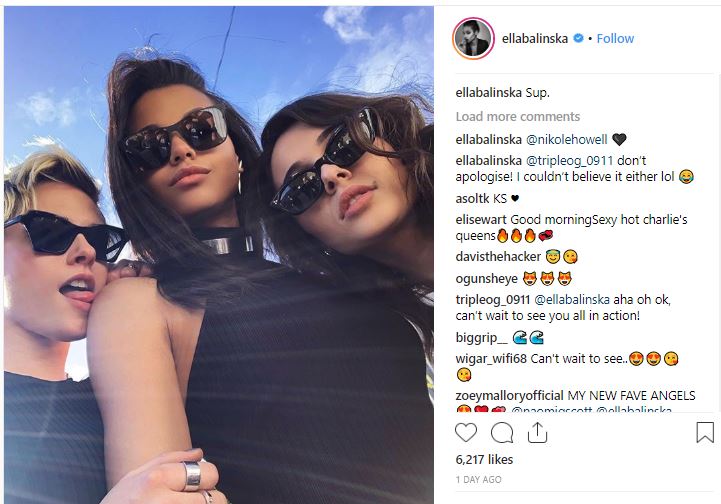 Well, we have to say that the casting of the movie is really good and clever. Before the release of the movie even, there are a lot of people who are predicting and saying that Kristen Stewart is going to be the most badass of these three. Stewart talked about this movie in an interview and said,
"Watch. I'm gonna say all this, and then you're gonna be like, 'You guys didn't do that at all." Stewart joked in a recent and added, "God, it's so funny. I know if I say this a certain way, I know that this will be written down. But it's not such a bad thing. It's kind of like a 'woke' version."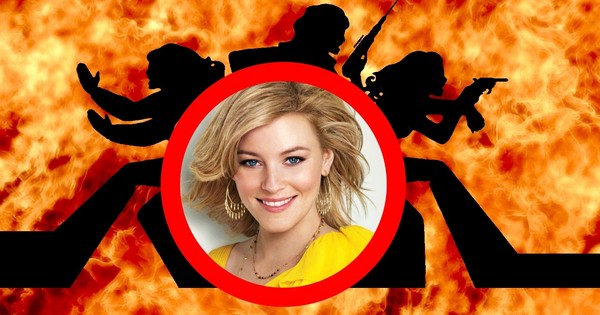 "There is a kitsch nature to the last ones that was super fun, but nowadays if you see a woman in combat, everything should be something completely and utterly well within their ability. And [the new trio of Angels] work together really, really beautifully. And there's a whole network of Angels — it's not just three — it's women across the entire globe [that] are connected and helping each other."
The movie is scheduled to release on November 1st.