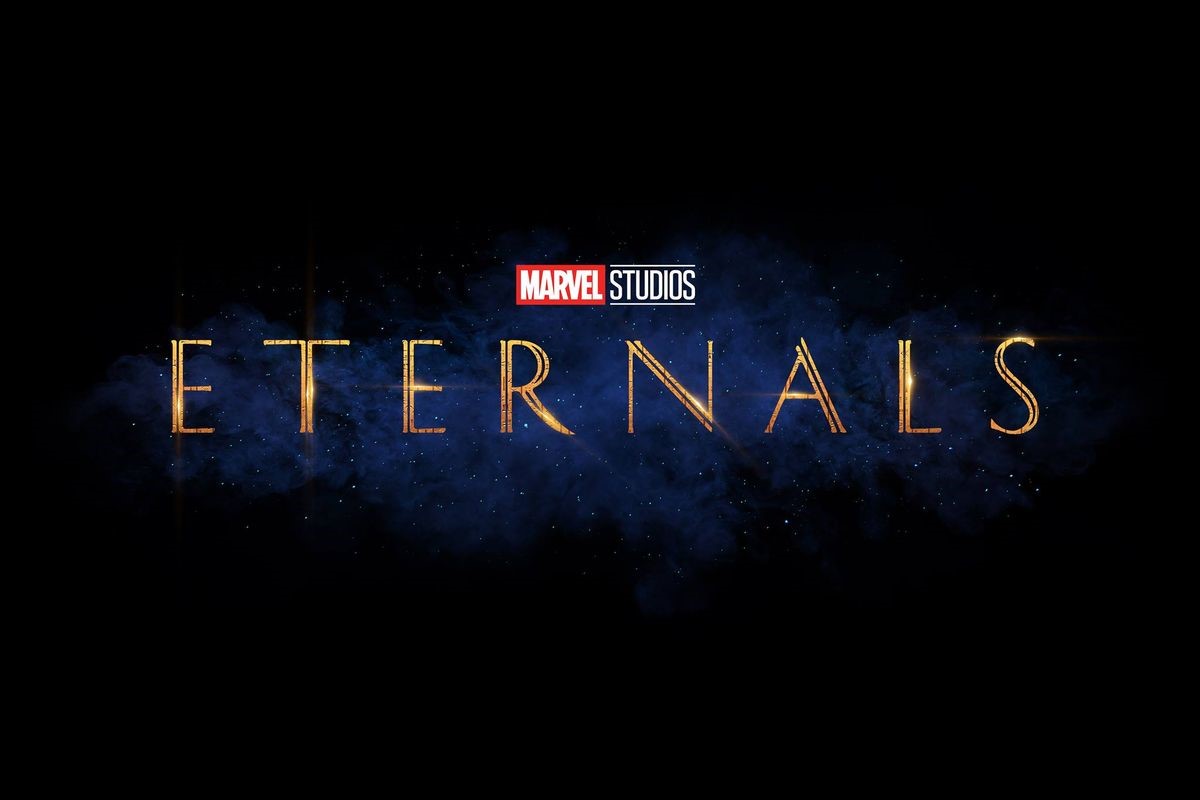 Marvel confirms the cast of Eternals at SDCC. The Marvel panel revealed some great things and the Eternals movie was one of it! Eternals gets a November 6, 2020 release date. Along with that, Marvel has finally confirmed the cast of the film. It's yet to be announced who is playing who, but here're all the cast members.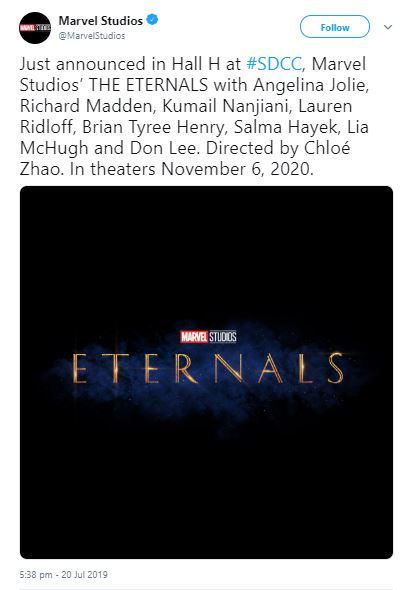 The Hall H panel included Salma Hayek, Kumail Nanjiani, Richard Madden, Angelina Jolie, Brian Tyree Henry, and the rest of the cast. We've got the official logo of the film. Yes, the rumors were true about Salma Hayek and all other actors except Millie Bobbie Brown.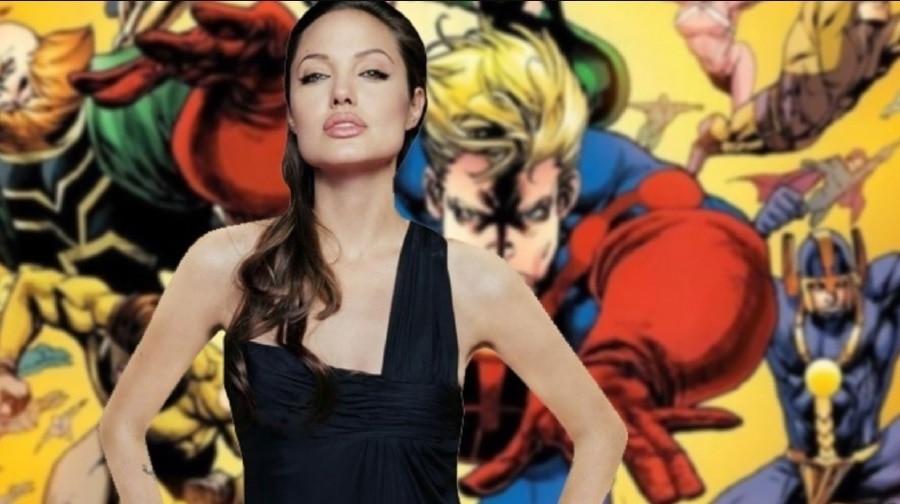 Despite the rumors, Angelina Jolie has been confirmed to play Thena in the film. So, it seems that Salma Hayek may be taking on the role of Sersi instead of Jolie. Here's what she said when she took the stage at Hall H"
"I'm going to work 10 times harder, because what it means to be part of the MCU, part of this family, we know what the task ahead is, what you all deserve and we're all gonna work very hard."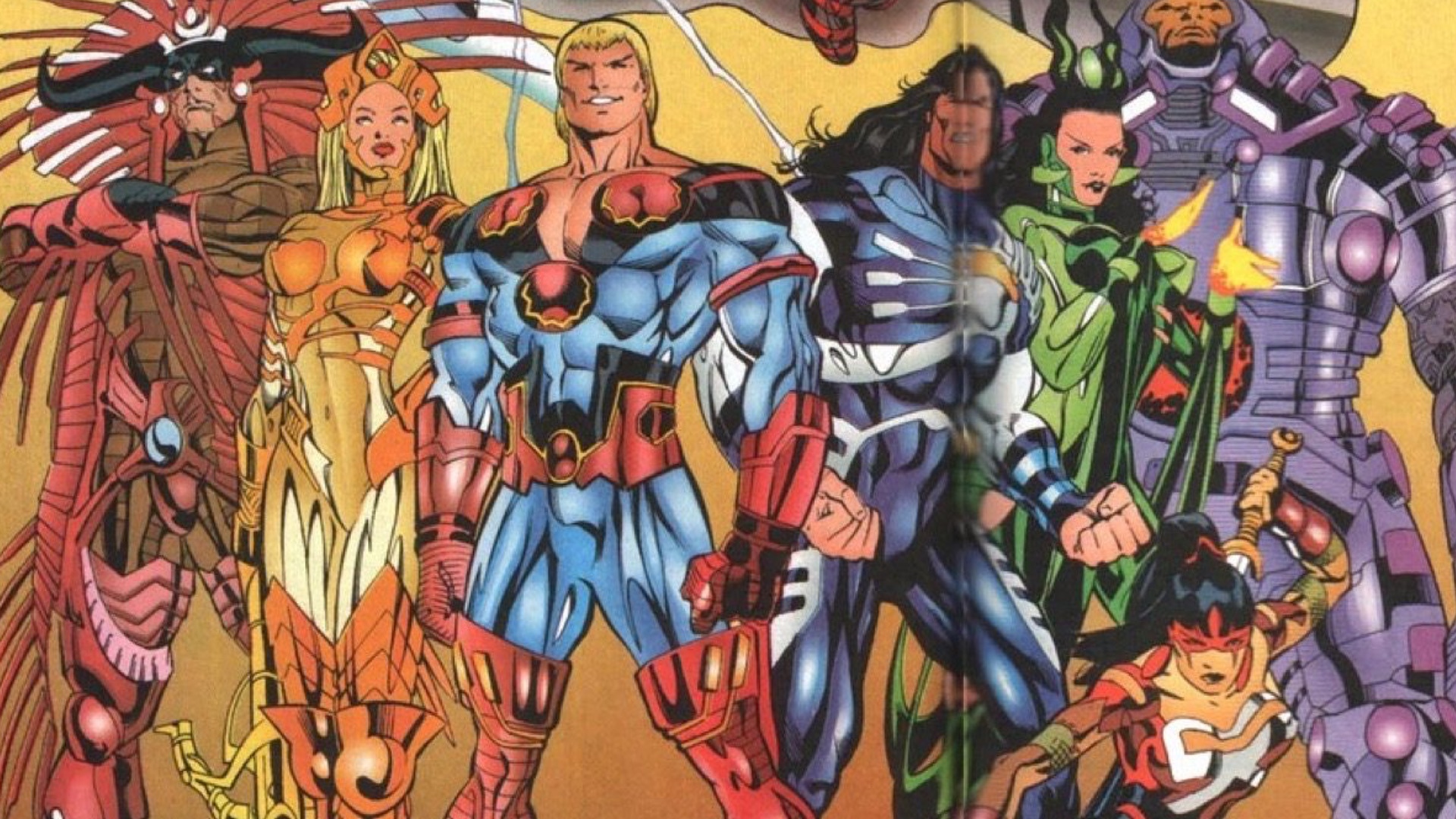 Directed by Chloe Zhao, and from a script written by brothers Matthew and Ryan Firpo, The Eternals will supposedly come out on November 6, 2020. Here's the synopsis running around the internet:
"The story of 'THE ETERNALS' is set millions of years ago when the cosmic beings known as the Celestials genetically experimented on humans, creating the super-powered individuals as well as more villainous off-shoots known as Deviants. The two groups went on to battle each other throughout history to see which would eventually become the ultimate race. The story involves the love story between Ikaris, a man fueled by cosmic energy, and Sersi, who relishes moving amongst humans."
I just have the biggest passion for everything cinematic! I want to share this passion with everyone through my writing about Hollywood Movies and TV. Other than that, I am a big sports fanatic and enthusiast. I'd like to write about my favorite sports as well some day.