The First Photo That Has Entire Avengers: Infinity War Cast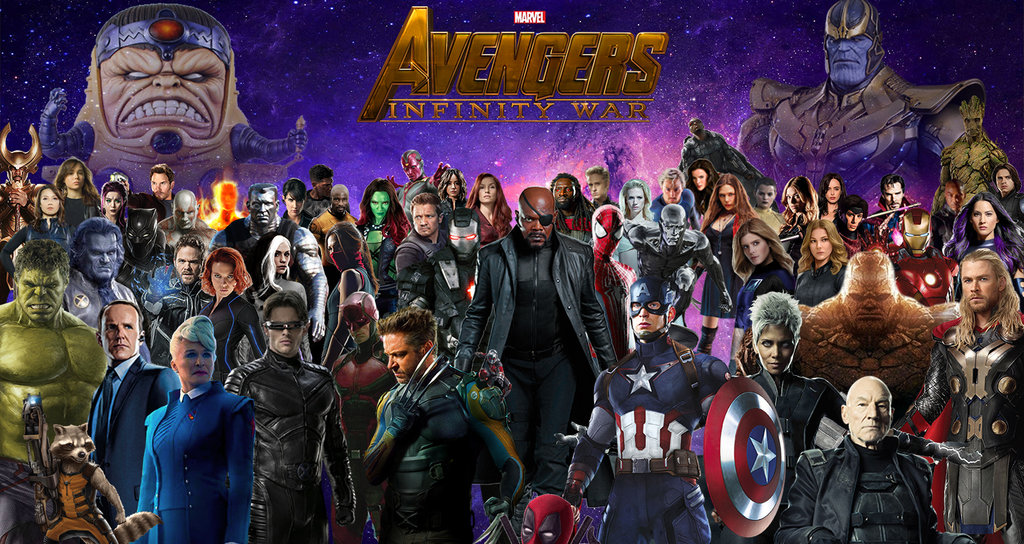 Marvel Cinematic Universe has done what was once thought to be an impossible feat. Superheroes have come together not in comics, but on film to put a stop to a villain that could create inter-galactical destruction. Since the Marvel universe is flooded with heroes of different kinds, they will stand together to take down Thanos, the Titan king in Avengers: Infinity War. Marvel Studios has been hyping up fans for the last two movies of Phase 3 since 2016, and they seem to be on track with their promise.
A picture has floated up on social media which sees an entire fleet of trailers that presumably houses the entire cast of Infinity War. Avengers: Infinity War directors Joe and Anthony Russo posted a photo on their Instagram page, 50 trailers to be exact! A lot, we're presuming, even for a Hollywood movie. From the bigger Marvel stars such as Robert Downey Jr. to the more recent additions such as Benedict Cumberbatch and Brie Larson, Marvel has not held back with the star power they have with their extensive cast.
Infinity War which is currently shooting in Pinewood Studio in Georgia is expected to shoot for more than a year, something that movies rarely do. Josh Brolin was already teased by the Russo brothers way back in November 2016 to have started the CGI shootings.
Licensing Global Magazine recently published an updated synopsis of the upcoming film, fully focusing on the fact that Earth is not the main target of Thanos' plans. The Avengers Infinity War synopsis says:
"AS THE AVENGERS AND THEIR ALLIES HAVE CONTINUED TO PROTECT THE WORLD FROM THREATS TOO LARGE FOR ANY ONE HERO TO HANDLE, A NEW DANGER HAS EMERGED FROM THE COSMIC SHADOWS: THANOS. A DESPOT OF INTERGALACTIC INFAMY, HIS GOAL IS TO COLLECT ALL SIX INFINITY STONES, ARTIFACTS OF UNIMAGINABLE POWER, AND USE THEM TO INFLICT HIS TWISTED WILL ON ALL OF REALITY. EVERYTHING THE AVENGERS HAVE FOUGHT FOR HAS LED UP TO THIS MOMENT – THE FATE OF EARTH AND EXISTENCE ITSELF HAS NEVER BEEN MORE UNCERTAIN."
Don't Miss: 10 Hottest Actresses Working In Hollywood Today
Movie lover who writes about movies.