Movies
John Cena Has Officially Joined Vin Diesel & Co. in Fast & Furious 9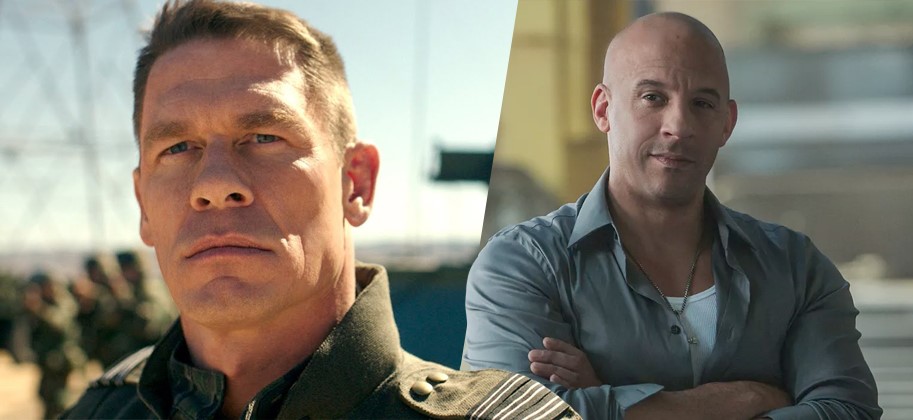 For 18 years, the Fast & Furious franchise has entertained the audiences like no one has. The cast of the franchise has been ever growing and evolving as every new film has added new members to the team. While most of them have been bald, things seem to be changing for the better now. The Fate of the Furious was proof that the franchise had grown too big, and so had the cast. So it was the right time to split and tell new stories. Hence, Hobbs & Show is happening before Fast & Furious 9.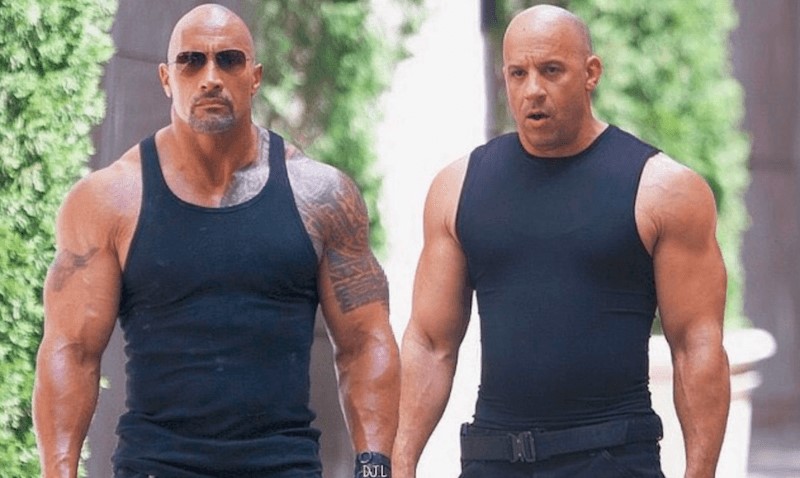 Dwayne Johnson and Vin Diesel had a fallout, and that led to the Spin-off happening much earlier than it was going to. But it's better that the two Mavericks lead their own franchises and crossover only in the final film (probably). Yes, the Rock is not going to be in Fast 9. Here's what he had to say:
"The plan has always been for the Fast and Furious universe to grow and expand. As of now, we're not in Fast 9 because they're getting ready to start shooting. But who knows with Fast 10 and down the road, you never know. Because look, at the end of the day, the truth is, there's unfinished business between Hobbs and Dom. It's unfinished."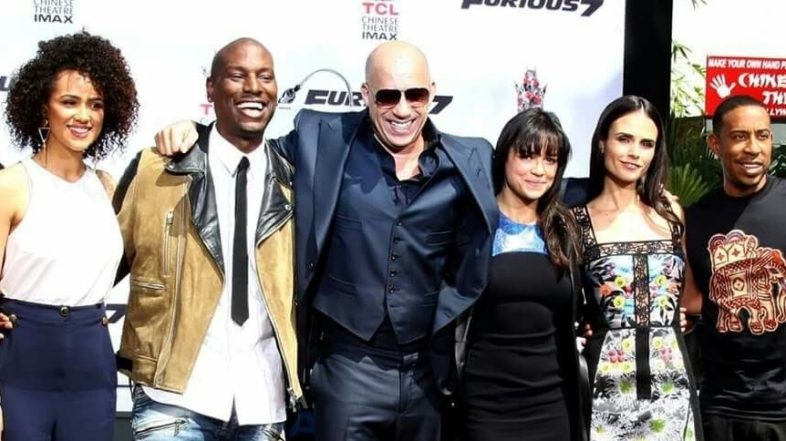 We can be sure that Jason Statham will not be there as well. So, all who are really left are Vin Diesel, Tyrese Gibson, Ludacris, Scott Eastwood (probably) and Nathalie Emanuel. Michelle Rodriguez has claimed that she won't be returning unless more females are added to the writers' room. Well, Let's see about that. But with all these big names like DJ, Jason Statham & Paul Walker gone, the Fast family does feel kinda small and non-lethal.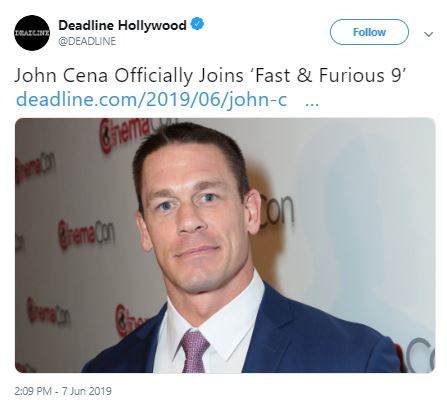 There's no brute force apart from Dominic Toretto. Well, at least we're glad to say that there wasn't until now. Deadline reports that the cast of Fast 9 has added the Invisible Man John Cena to the list. He's certainly there to fill the void of DJ & Jason Statham. One wrestler replaces another and we're all happy for it. Details upon his role are not known to us yet but he is indeed going to play a formidable "badass." Vin Diesel has given his own confirmation for this new entry:
https://www.instagram.com/p/BwsrZnDnB8s/?utm_source=ig_embed&utm_campaign=embed_video_watch_again
It's funny that Diesel made another one of his V Logs all alone. It seems that he tried to show us someone who came by to his Gym, but "We can't see him!" John Cena has approved these reports. Here's what he wrote: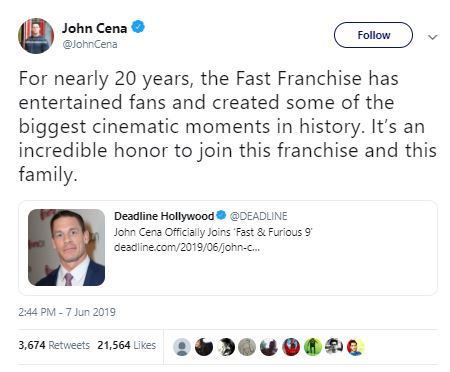 What's great about this upcoming sequel is that the Director who really made this franchise a big name has returned. Justin Lin took a break after helming, Tokyo Drift, Fast & Furious, Fast Five, and Fast & Furious 6. But now the prodigal son has returned for Fast 9 after James Wan & F Gary Gray handled the next two films really well.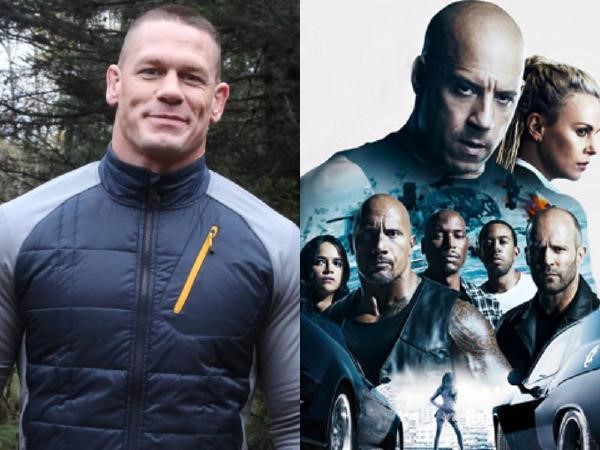 Since Cena needs to fill up the void of bad-asses in this film, we can be sure that he won't be playing the villain. That means we could actually get to see him star alongside Dwayne Johnson when he returns. Their face-off will be quite amazing! Imagine "Avengers Assemble" like the moment where Vin Diesel, Dwayne Johnson, Jason Statham, John Cena & the newly reported addition to Hobbs & Shaw, Ryan Reynolds all stand in a line to take down bad guys. It would be quite amazing.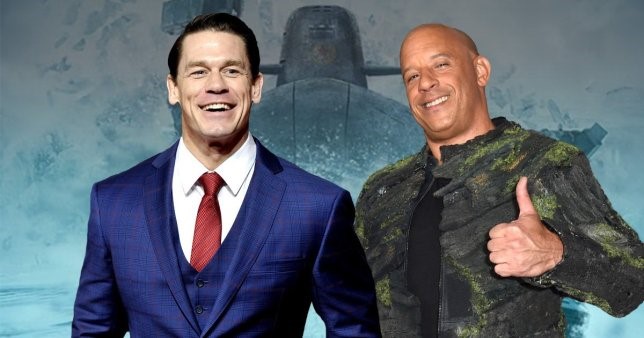 We know Fast 9 is only in the very early stages of its making but we do get a sense of how awesome Fast 10 is going to be! Fast & Furious 9 has already been scheduled for May 22, 2020. Filming should begin very soon. It should start in July, if not in June itself. The delay in production is probably why the release date was pushed from April to May.