Television
10 Highest Paid Netflix Actors – Ranked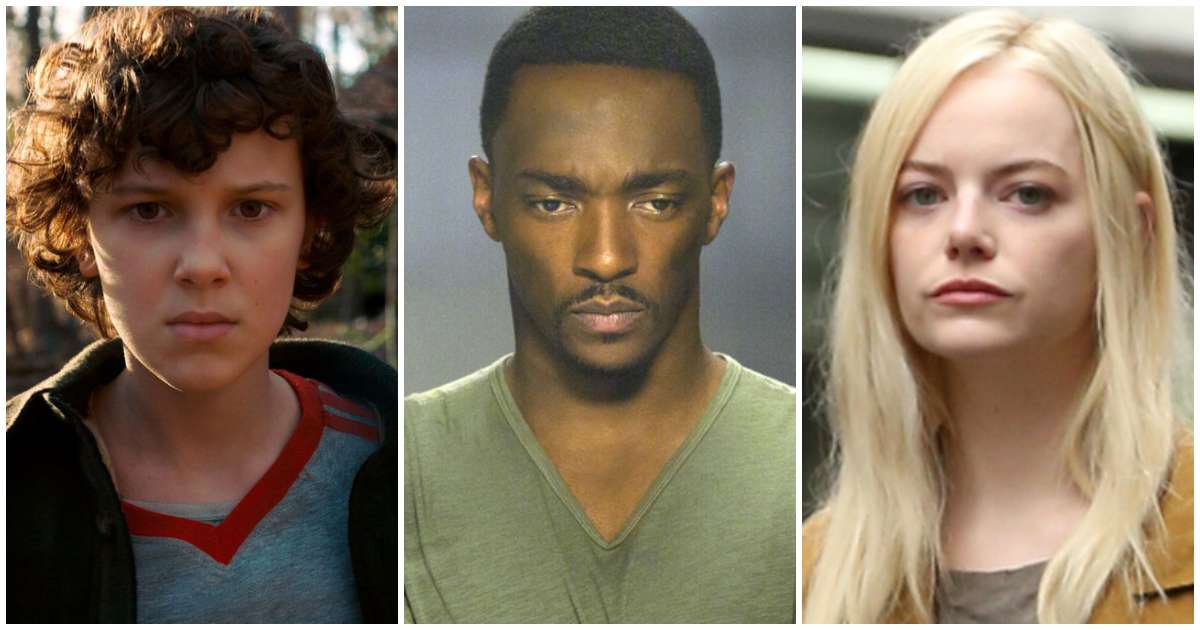 In a world where each production house has to empty its pockets to quench the thirsts of the actors, the directors, the crew and distribution channels just so they could barely make enough money out of a movie to stay afloat, Netflix has changed the scenario to such an extent with their revolutionary model that the rest of the bog Houses are having a hard time keeping up. Cutting of the middleman means you do not need to care about distribution or advertising channels. Instead, you can focus all your money, energy and resources on what makes a movie a good movie – story and actors. The Netflix TV Shows like Stranger Things, Altered Carbon, and Maniac are high-quality small screen entertainment that is double-the-fun and triple-the-excitement at a fraction of the production budget. The actors that manage to bag a role in these high budget TV Shows have the most to gain since Netflix always pays them a hefty amount to stay aboard the series, which usually spans multiple seasons. Presenting – 10 Highest Paid Netflix Actors – Ranked!!!
The most popular Netflix TV Show is unarguably Stranger Things. The Sci-Fi horror adult fiction naturally has some of Netflix's highest paid actors considering Stranger Things is Netflix's greatest asset on screen. David Harbour, who plays Sheriff Jim Hopper in the show, is the tenth entry in our list. He plays a local sheriff in a small town called Hawkins, Indiana. He becomes a central character to the storyline after a young boy goes missing under mysterious circumstances as a greater conspiracy is unravelled. The actor makes a huge sum of $350,000 every episode. That means he has already made multiple million dollars in terms of paycheck since Stranger Things has two seasons and the third one, which releases next month, is also featuring his character.
Winona Ryder – $350,000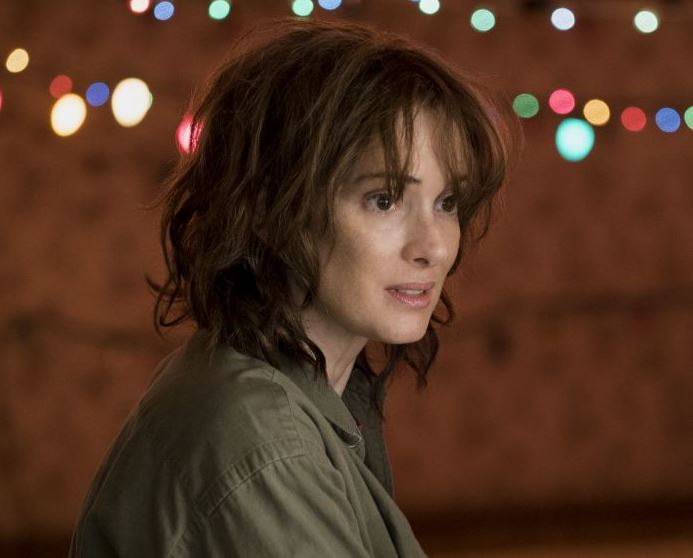 Acclaimed and popular actor Winona Ryder plays Joyce Byers in the show. She is the mother of Will and Jonathan Byers. In season 1, it's her youngest son Will Byers that goes missing under mysterious circumstances. After she realizes that her son going missing has a supernatural aspect to it, she really has a hard time convincing the others about it. Winona Ryder matches Harbour's paycheck with the same amount of $350,000 per episode. Ryder is also going to appear in the third season of the show. She has already earned millions of dollars from this thing. Many claim that Harbour and Ryder's character will finally become a couple this season.
Millie Bobby Brown – $350,000
Stranger Things prides itself on its great cast comprising of child stars. Amongst such talent, Millie Bobby Brown's character stood out and she soon became the face of the franchise. Millie Bobby Brown plays Eleven, the girl with incredibly gifted psychic abilities. Her breakout role in Stranger Things Season 1 earned her a lot of international attention and helped her land roles in other bog movie projects like Godzilla: King of the Monsters. Millie Bobby Brown earns the same as the two adult leads of the show – $350,000 per episode. No other child actor earns a paycheck as huge as her. When you couple that with the fact that the cast has rising star Steve Harrington as well that is saying something.
Emma Stone – $350,000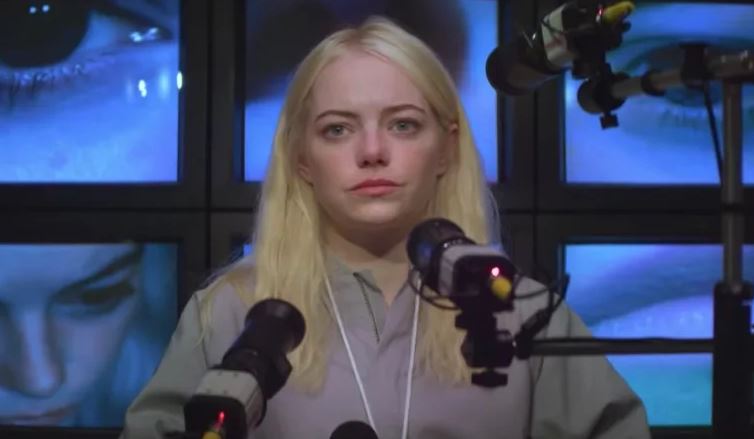 Fresh from her role in the Oscar-winning movie La La Land, Emma Stone is like the female version of Hollywood's Midas. Everything she touches becomes gold. A good example is Maniac, the psychological thriller miniseries that stars Emma Stone as Annie Landsberg, a woman with an extreme personality disorder. Maniac was a huge success but Netflix wanted the show to have a limited run of just one season, which is why Emma Stone was paid $350,000 per episode. That means she earned a total of 3.5 Million Dollars in one season alone!!!
Jonah Hill – $350,000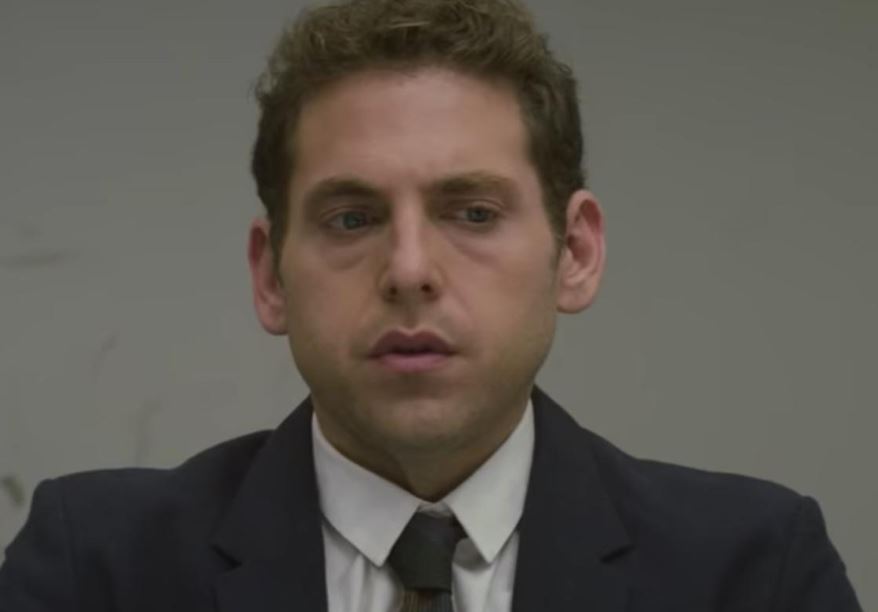 Jonah Hill's previous roles in blockbuster comedy movies like 21 Jump Street and Superbad provided him with a lot of exposure and turned him into one of the funniest actors alive. But it also led to one other issue for the character – typecasting. Hill was only seen through a comic angle and he was having a hard time getting roles of a serious nature. All of that changed after he starred in Maniac beside Emma Stone. His character Owen Milgrim was a schizophrenic that hailed from a rich family. He is paid the same amount of money as Emma Stone – a pay check of $350,000.
Drew Barrymore – $350,000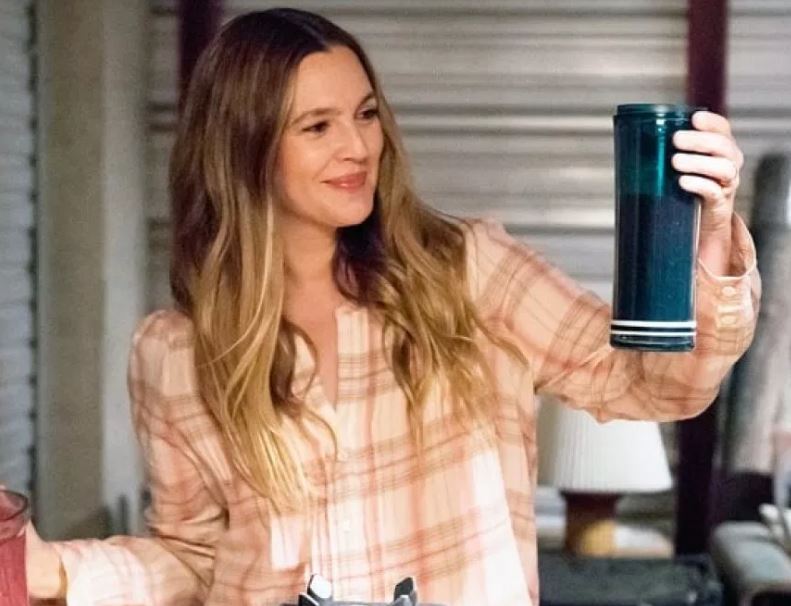 An actress as popular and evergreen as Drew Barrymore getting into a Netflix TV Series caught everyone by surprise. Santa Clarita Diet, a horror comedy, soon became a cult classic. The dark comedy series had Barrymore in the lead role and for that, she was paid $350,000 per episode. Santa Clarita Diet had 30 episodes in total with each season having ten episodes. There were three seasons overall and Barrymore bagged more than 10 Million Dollars from Netflix before the show was cancelled due to overwhelming expenses. The reason many claim is that it was Barrymore's paycheck that was the reason for the show being cancelled.
Joel Kinnaman – $350,000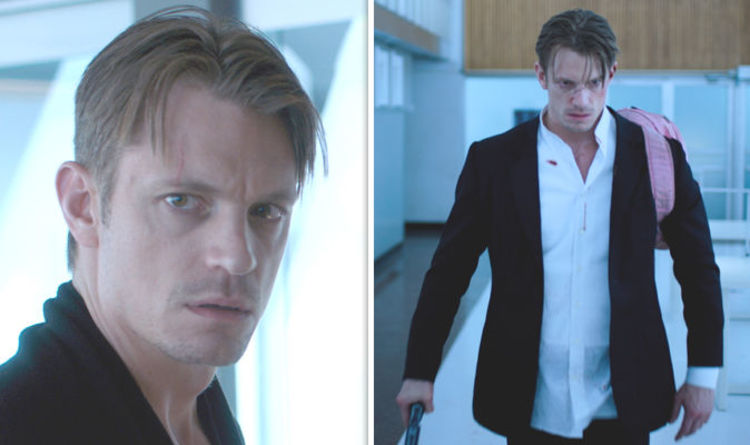 No matter how much respect and prestige the science fiction Netflix TV Series Altered Carbon gets, we have to argue it is still not enough. It is a masterpiece that blends art and CHGI in the most perfect formula possible. Joel Kinnaman plays the lead role in the series. The name of his characters is Takeshi Kovacs, an assassin with supernatural abilities that hails from an army of now extinct super soldiers called the Envoys. The story takes place in Bay City and the entire plot involves human consciousness being transferred from one body to another digitally via a mechanical device placed in the spinal cord called a 'Stack'. Kinnaman plays not only Kovacs but also a few other characters in the series so maybe that is the reason he is given such a huge amount of $350,000 per episode.
Anthony Mackie – $475,000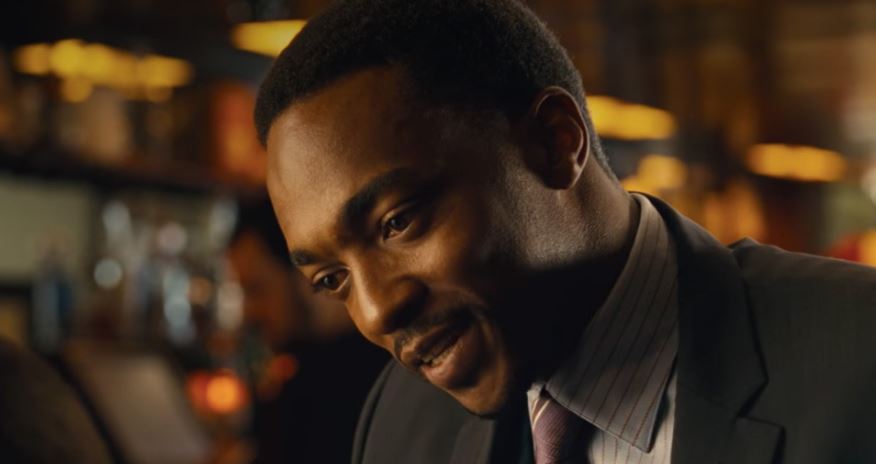 The Falcon of the Marvel Cinematic Universe and the next Captain America will play Takeshi Kovacs in Altered Carbon Season 2. The reason for Anthony Mackie being paid more than Joel Kinnaman per episode is pretty simple. Anthony Mackie's popularity is at its absolute peak after he played Sam Wilson aka the falcon in the Avengers movies in the Marvel Cinematic Universe. The number of episodes this time in the second season of the show will be 8 instead of 10, so Mackie stands to gain a total of 3.8 Million Dollars, more than Kinnaman's total of 3.5 Million dollars for Altered Carbon Season 1.
Lauren Graham – $750,000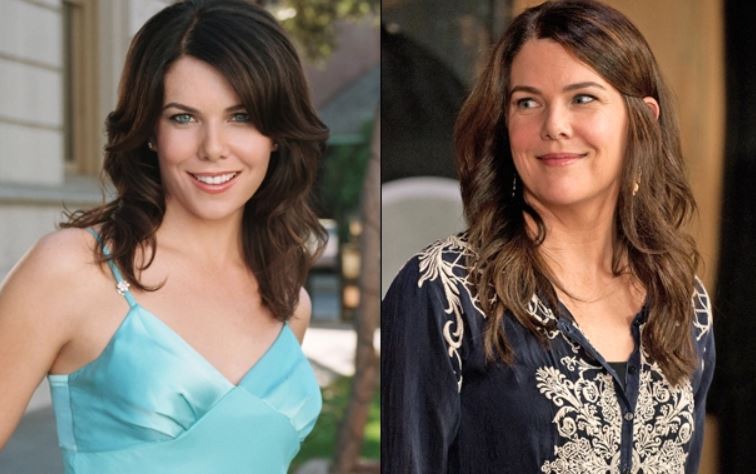 The Bad Santa star returns as Lorelai Gilmore, one half of the iconic lead due in the hit TV Show Gilmore Girls. Graham is always a sought after actress and her role in Gilmore Girls has been unanimously acclaimed. While the show stays immensely famous, the seventh season led to it garnering extreme infamy. The reruns of the previous seasons still play in other networks and that is how the show remains to be popular. Netflix is bringing the Gilmore Girls back with another season-long adaptation. Lauren Graham will be paid the humongous sum of $750,000 per episode.
Alexis Bledel – $750,000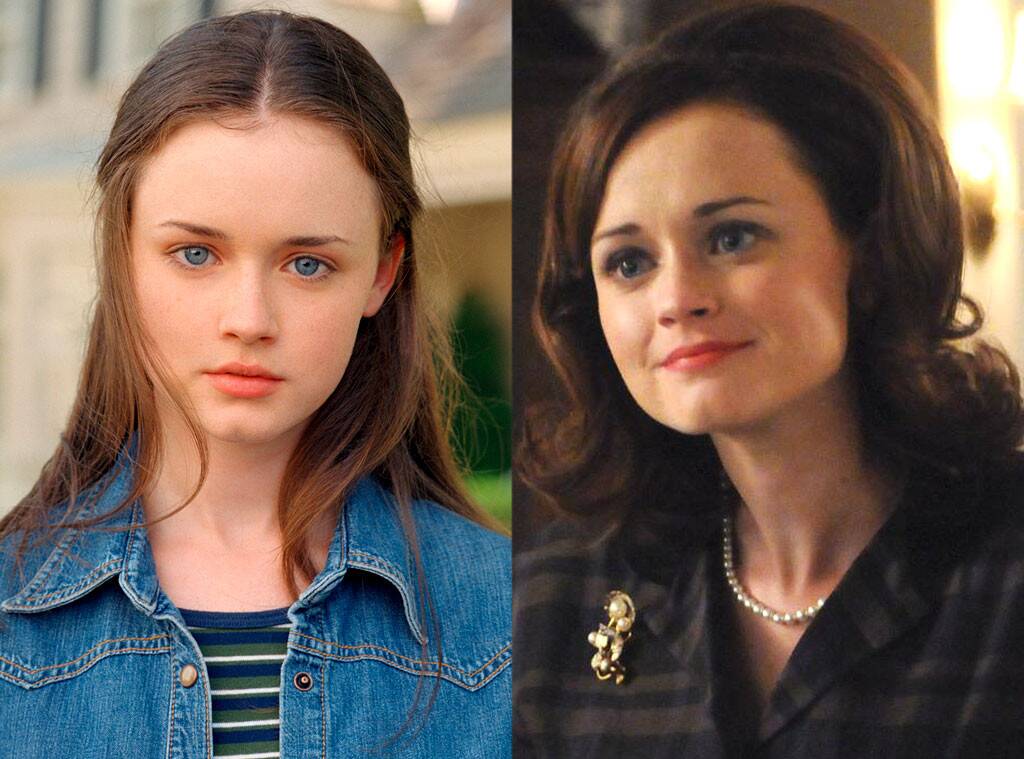 Alexis Bledel plays the daughter in the mother-daughter lead duo in the Gilmore Girls adaptation that Netflix is bringing to its streaming platform. Bledel will play Rory Gilmore, Lorelai Gilmore's daughter in the recently announced TV Show. Alexis Bledel will also be paid the huge sum of $750,000 per episode. Many are already applauding the on-screen chemistry between Lauren Graham, who plays Lorelai Gilmore in the show, and Alexis Bledel's character. Bledel was not as huge a name before. But her breakout role came when she guest starred in the popular dystopian drama The Handmaid's Tale. That role in the Hulu show earned her an Emmy Award. For now, that $750,000 paycheck is justified.