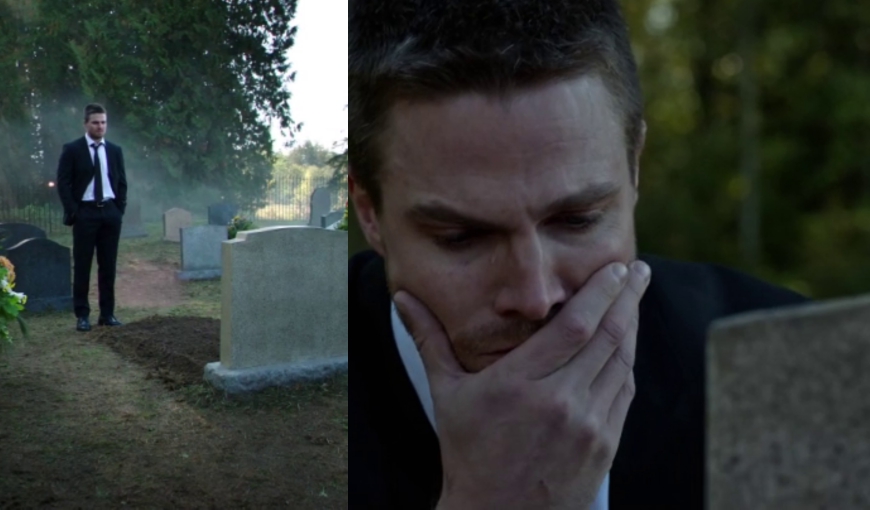 The seemingly endless wait of Arrow fans came to an end, Arrow season 4 resumed on CW network. In the previous episode, we saw Damien Darhk sent a team of H.I.V.E to take down Green Arrow, instead Felicity got hit by a bullet and is in surgery now. Oliver is hunting down H.I.V.E ghosts, but no-one is willing to tell about the whereabouts of Darhk. A mad psychotic with a symbol A (Anarchy) is on the loose tracing the footsteps of Damien Darhk who gave up his location, and as a result Thea burnt his face after failing to control her blood lust. The episode moved back and forth, but dropped a massive hint about who could be that person who would end up dead 4 months from now.
Following are the top WTF moments from the episode titled "Blood Debts":
It's either Diggle or Donna in the grave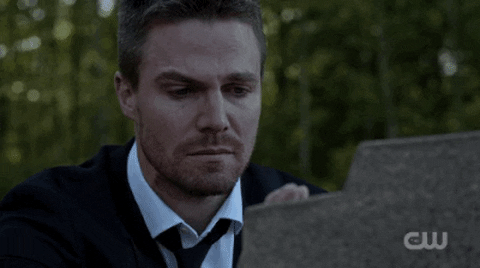 In the last scene, it was shown that Felicity is in rage and is talking to Oliver about killing one "son of a bitch". But her strong emotional reaction confirmed that it's either Diggle or her mother Donna Smoak who is going to be dead. She is'nt very close to Quentin Lance who was another possibility.
Felicity won't become Oracle
The show-makers categorically denied about the possibility of Felicity becoming Oracle. She will be temporarily disabled, won't be able to walk but soon either Team Flash or Mister Terrific going to find a tech solution to fix her.
Diggle is trying to work his way with Andy
Diggle is doing everything he can to repair ties with his brother who vanished after faking his death, became a H.I.V.E agent and then captured by Team Arrow.
Thea is battling her Blood Lust
Thea is able to control her blood lust after she let Anarchy go on purpose, she could have killed him anytime she wanted, but she did'nt lose herself and rekindled her relationship with Oliver's campaign manager.
Team Arrow saves Darhk family from Anarchy
Despite being arch-enemies, Team Arrow did'nt allow Anarchy to gas Darhk's family and in return Darhk spared Oliver for few weeks, afterwards it will be back to usual.