Movies
The Eternals Rumors – Keanu Reeves aka John Wick to Play The Big Bad Villain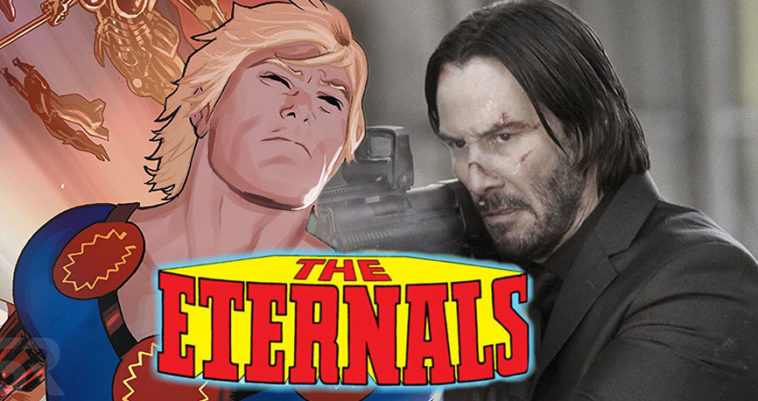 Castings for Phase 4 movies are going on pretty well as both Black Widow and The Eternals have added some amazing actors. Since Black Widow is a solo movie and an already established character, the lead was always going to be the same with only a few actors taking on the significant roles. But The Eternals is a totally new project that wouldn't necessarily be linked to all the recent day MCU movies because it is a period prequel film set a Millennia ago in the history of the MCU.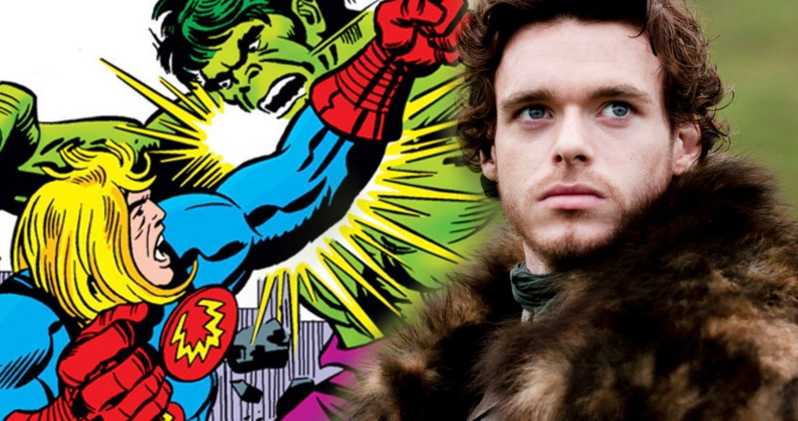 So far, we've seen 4 actors join this film which is supposed to be filled with an ensemble cast. Richard Madden from Game of Thrones was the latest addition and he would be playing the leader of the team, i.e. Ikaris. His love interest in the film Sersi will be played by Angelina Jolie. Along with this couple, Kaumail Nanjiani and Ma Dong-Seok are also going to play some mystery roles.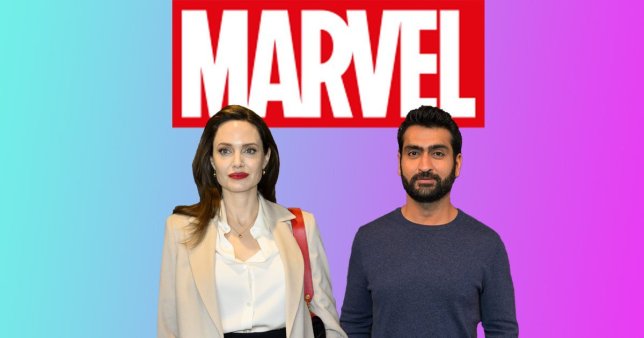 Kevin Feige described the Eternals to go around having a similar tone as the Guardians of the Galaxy. He said:
"You're reaction about not being familiar with the Eternals is perfect, because most people weren't familiar with Guardians [of the Galaxy] and believe it or not there were people that were not familiar with Avengers or with Iron Man. So for us, its finding great stories whether people have heard of them or not and bring them to the big screen in as amazing a way as we can."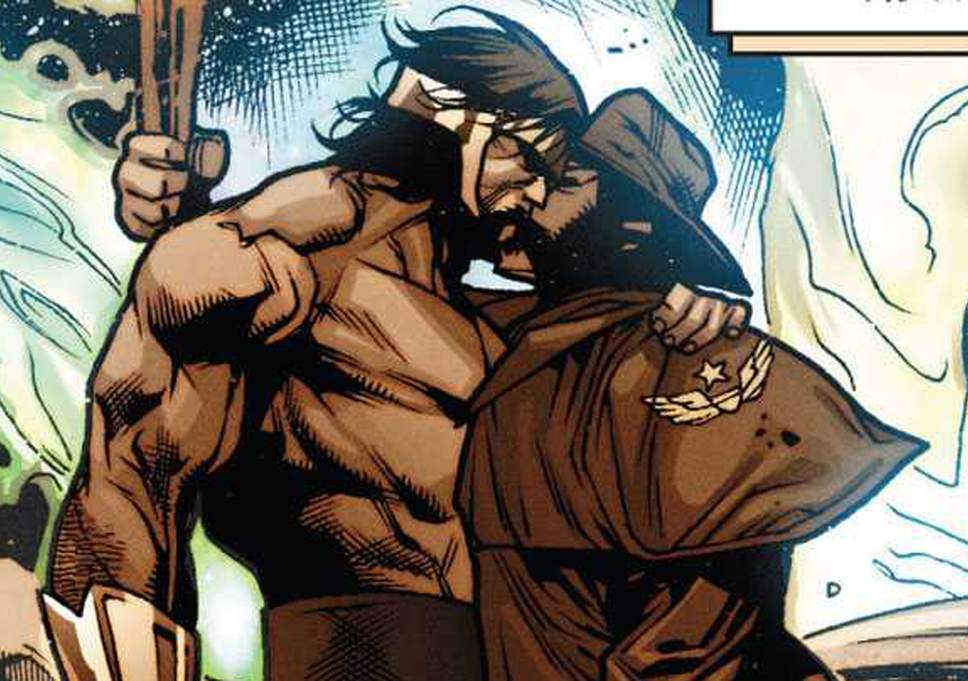 Apart from the actors that we know, there's still at least one lead to be added, i.e. Hercules! MCU's version of the Hercules could very well be the second gay character in the larger shared Universe. Here's what Feige had to say while addressing the rumor of a Gay Lead: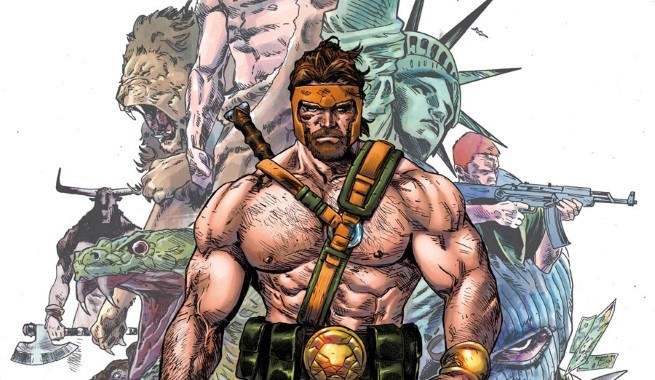 "Well it's accurate in that we've talked about [it for] a long time. You look at the success of Captain Marvel and Black Panther. We want the movies to reflect the audience and we want every member of our global audience to see themselves reflected on the screen. And that's what we've been doing for a long time. And certainly, that's what we're focusing on going forward."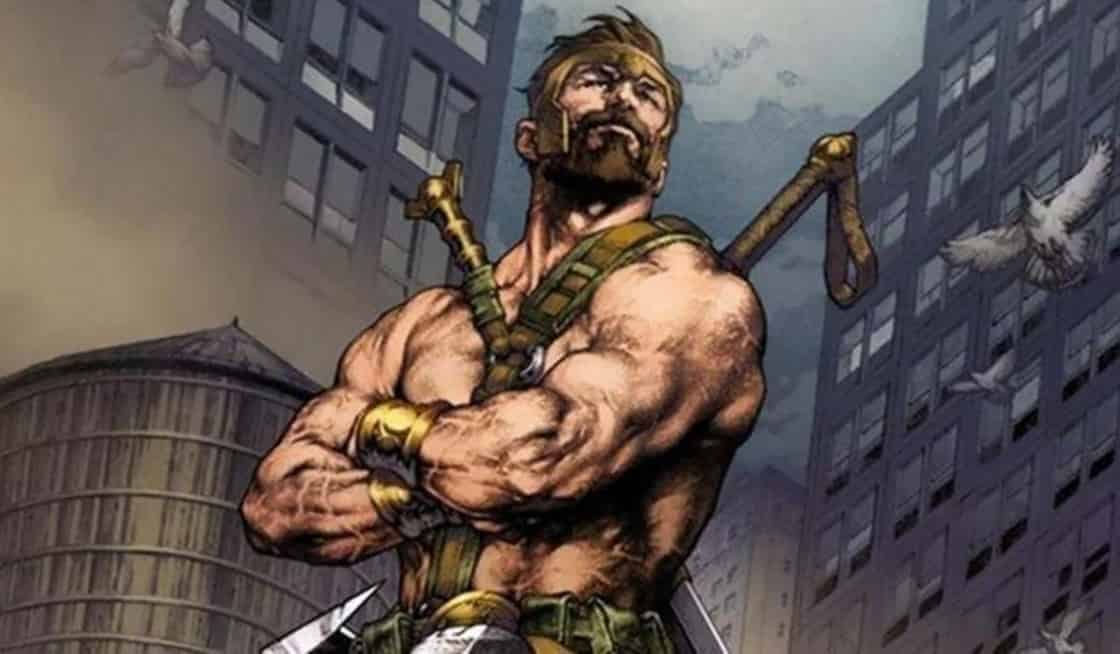 Apart from Hercules, we've got the big villain. Given that the cast of the film is looking at top tier actors to fill in some shoes, we could only imagine that they'd want a big name to be attached to the villain as well.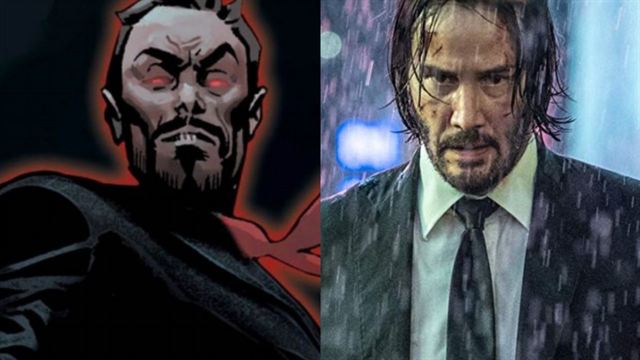 Reported by 4Chan comes a rumor that it is going to be John Wick Star Keanu Reeves who has jumped onboard to play the main villain of the film in the name of Druig. He is the cousin of Ikaris in the comics and possesses an amazing set of powers which include superhuman levels of strength, speed, stamina, durability, invulnerability, and energy projection powers along with a genius level intellect. Druig is well trained in close quarter hand to hand combat and that's where Keanu Reeves comes into play.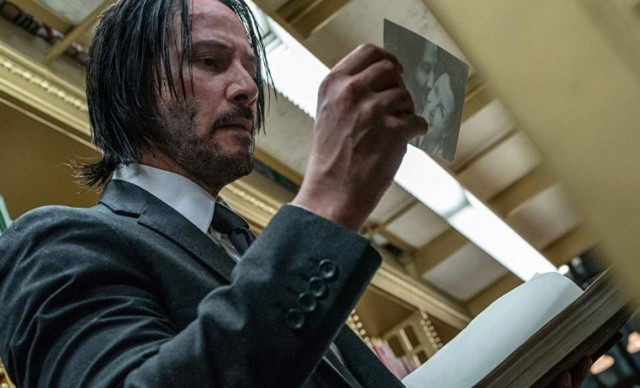 Those who are familiar with the John Wick franchise know how capable, passionate and committed Keanu Reeves is as an actor. The guy has been studying fighting styles like Boxing, Wushu, Jiu Jitsu, Krav Maga and modernized Gun-Fu for the last 5-6 years. He goes on and on training for his scenes in the John Wick Chapters for 6 months before the film comes out. 98% of his stunts have been done by himself in the latest John Wick Chapter 3 – Parabellum.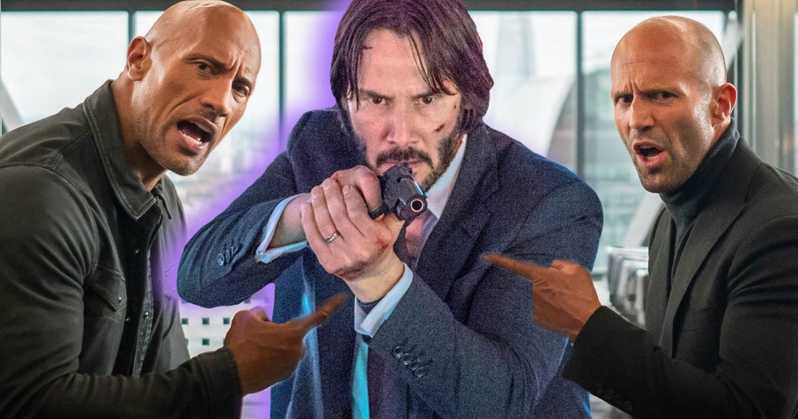 So him coming into Marvel to give us yet another bad-ass character to look forward to will always be a plus. He is also playing a secret big boss in the upcoming Fast & Furious Presents: Hobbs & Shaw. So perhaps he would also be set as a villain in the H&S sequel. He's said it in the past that he would love to play Wolverine in the MCU. But Wolverine is too far away and if we get to see him play a powerful bad-ass who butts heads with Ikaris and Thor in the comics, we'd more than happily oblige.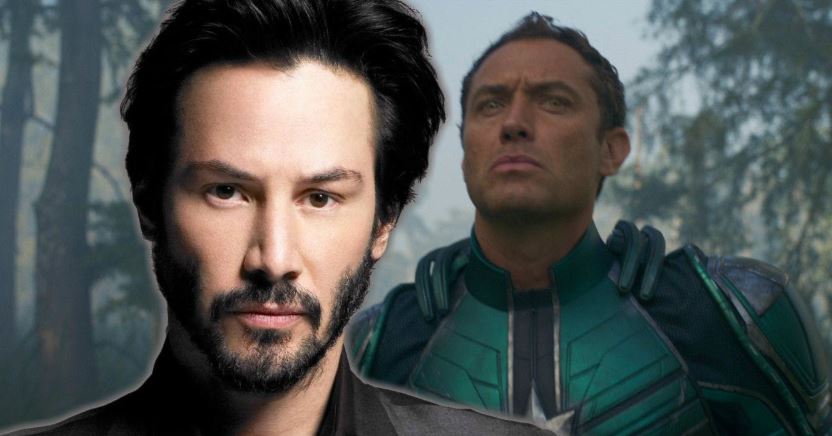 Reeves was supposed to play Yon Rogg in Captain Marvel but he couldn't do that due to scheduling conflicts with John Wick: Chapter 3. It is good that he didn't play Rogg as his capabilities would not have been fully utilized then. We can take this rumor as a grain of salt, but along with Reeves, 4Chan has also mentioned the rest of the cast members which include Luke Evans, Shawnee Smith, Millie Bobby Brown, and Michael Obiora.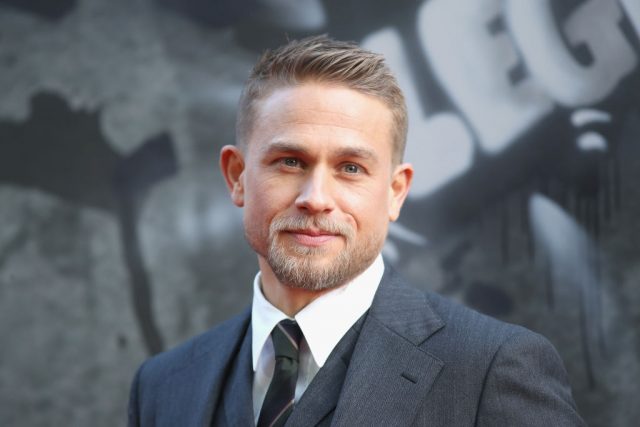 Seeing this lineup, we can say that none of these actors are actually fit for Hercules. So perhaps he may not be in the film after all. But the fact that Luke Evans also jumps on board with the cast does seem like a plus. Talking about positives, Charlie Hunnam is said to possibly be involved in Eternals in a cameo role, as he is only said to be shooting for three days and Matthew Rhys is also said to have a small role as Young Odin. All in all great casting! Let's see what happens.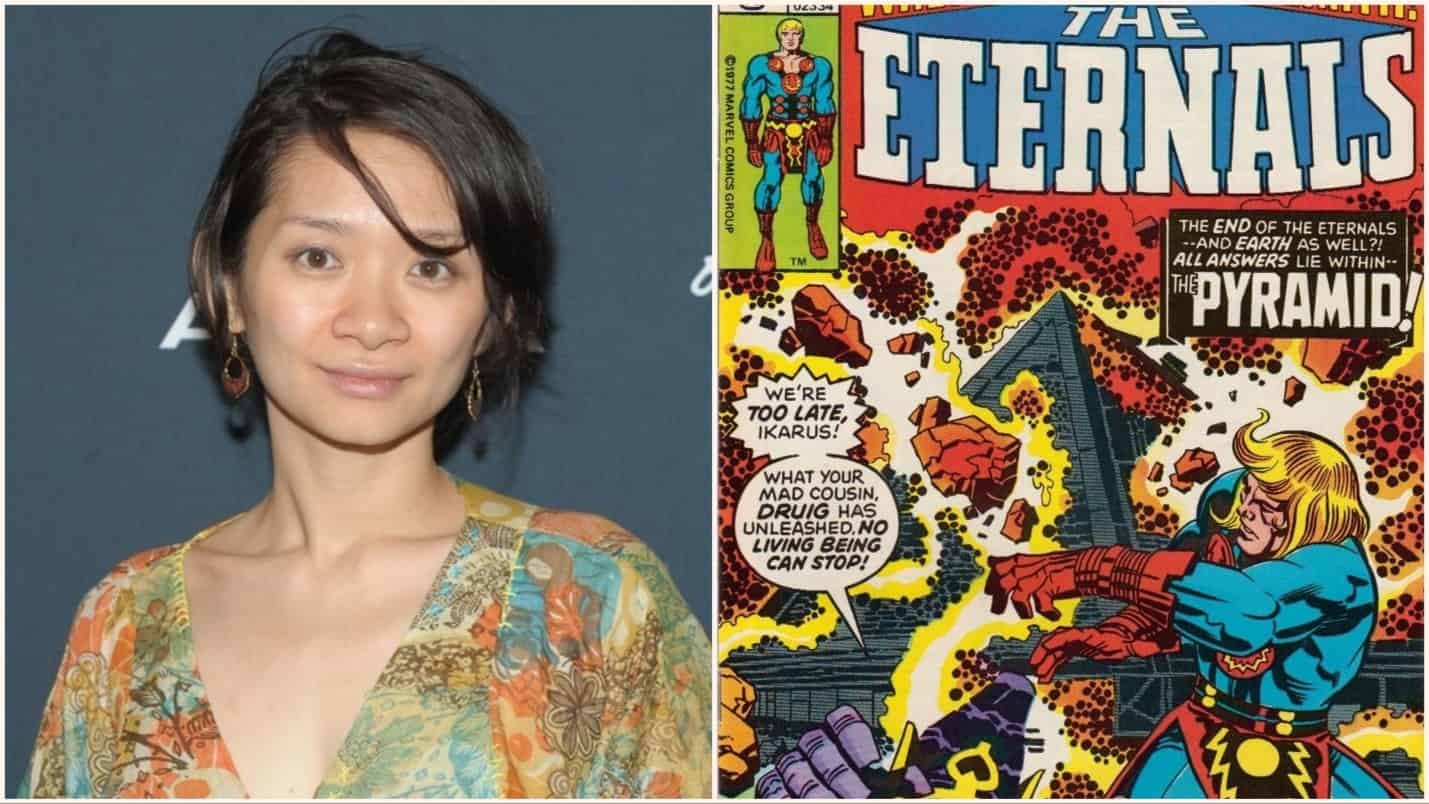 Directed by Chloe Zhao, and from a script written by brothers Matthew and Ryan Firpo, The Eternals will supposedly come out on November 6, 2020. Here's the synopsis running around the internet:
"The story of 'THE ETERNALS' is set millions of years ago when the cosmic beings known as the Celestials genetically experimented on humans, creating the super-powered individuals as well as more villainous off-shoots known as Deviants. The two groups went on to battle each other throughout history to see which would eventually become the ultimate race. The story involves the love story between Ikaris, a man fueled by cosmic energy, and Sersi, who relishes moving amongst humans."