Movies
New Spider-Man: Far From Home Action Figure Might Spoil Spider-UK's Debut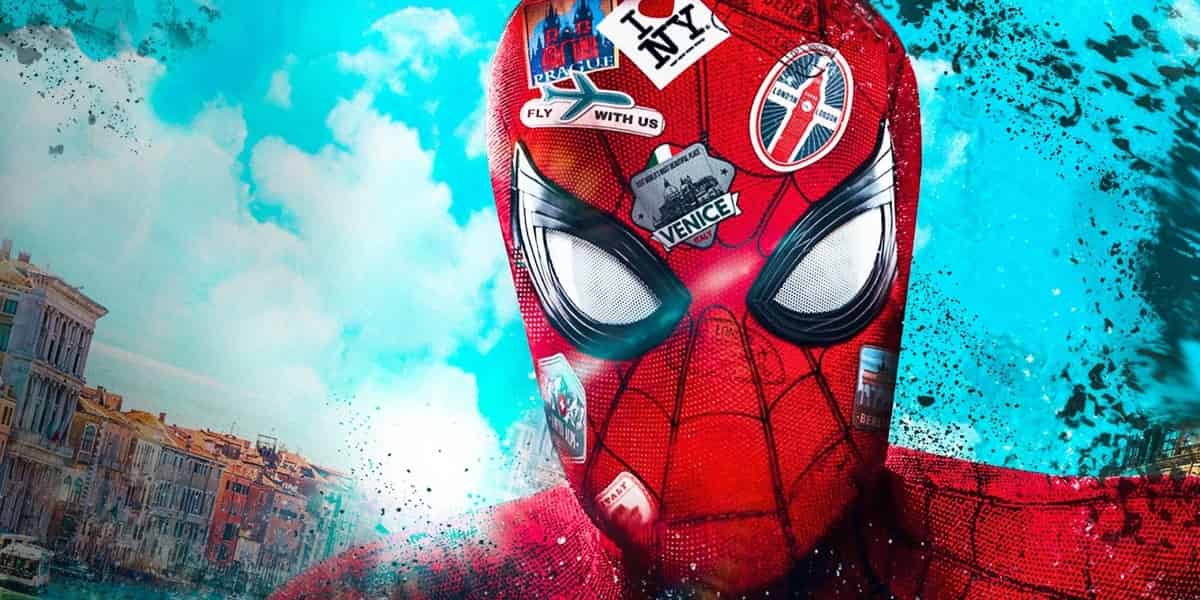 Isn't it strange that other studios along with Marvel have been pleading fans to not spoil the films but can't seem to avoid bringing spoilers themselves in the form of toys or action figures. It happened with Shazam!, Avengers: Endgame, and now, it looks like the toys have spoiled Spider-Man: Far From Home too. The brand new toy of Spider-Man has revealed the incoming of a new costume. And, now all the Marvel fans are really angry about this because these are the kinds of mistakes which are kept on coming since a very long time.
[adinserter block="1″]
It has been reported that a new playset released by Marvel has shown Spider-Plane. Spider-Plane is a vehicle that wasn't in the trailer because of course, they wanted to keep it for the movie but, as usual, a toy has brought in some serious questions about the incoming of Spider-UK costume in the film. This new costume revealed in toy has white accents on it. Here's the picture, have a look:
[adinserter block="12″]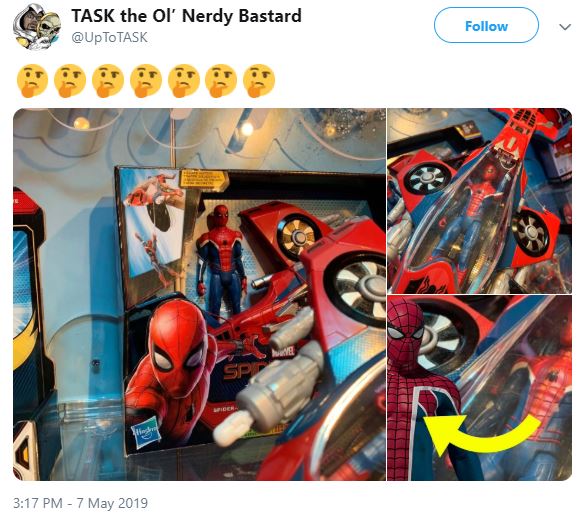 For the uninformed, Spider-UK is an Earth version of Spider-Man, But, of course, is a parallel earth version as he made his debut in the famous crossover event of Spider-Verse, the crossover in which we saw a lot of Spideys from different universes coming together to fight the cannibals also known as the Inheritors. This is the story which brought in the characters like Spider-UK, Spider-Gwen, SP/DR, Peni Parker, and Spider-Punk.
[adinserter block="13″]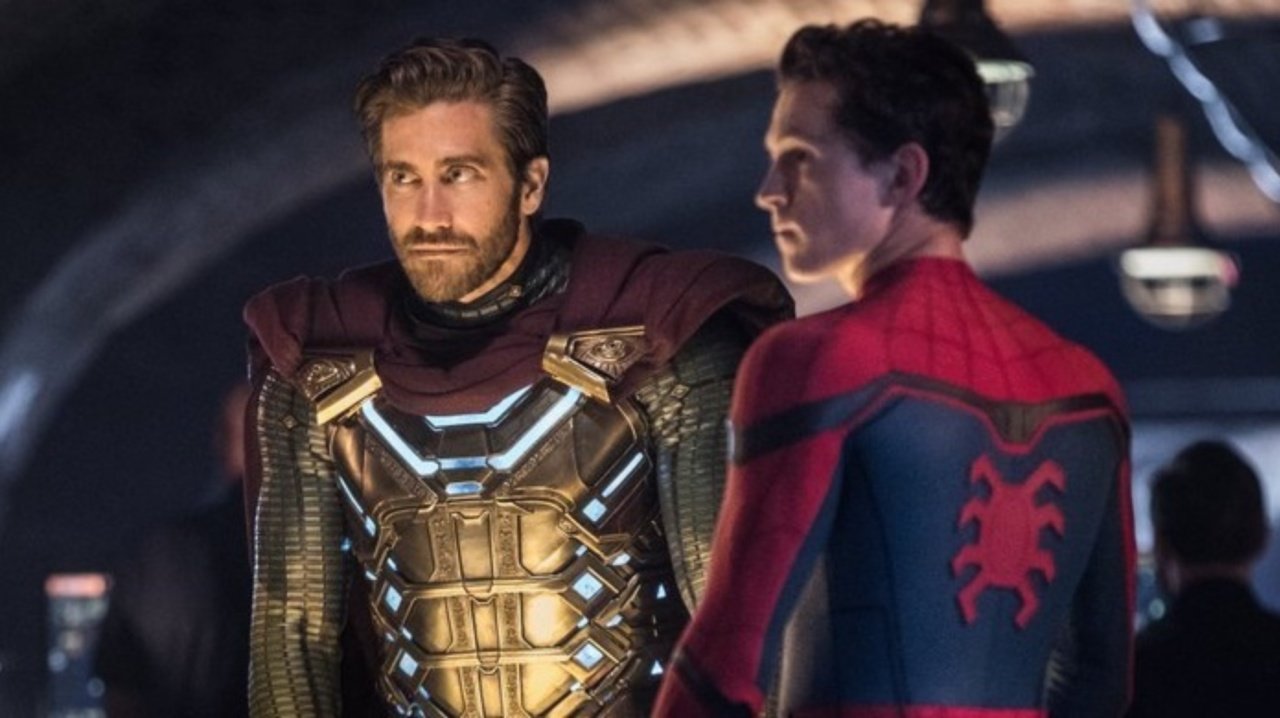 We all have seen Mysterio talking about the multiverse in the latest trailer of Far From Home. And, that is the reason why this might be the spoiler we never wanted to have. But turns out, this tease is really hard to ignore and I just hope Men in Black come and erase my memory by that flash stick.
Well, only time is going to tell us whether we are going to have this Spider-UK in Spider-Man: Far From Home or not. The film will release on July 2nd.
[adinserter block="51″]