Television
Fan Petition Demanding Game of Thrones Season 8 Remake Passes 1 Million Signatures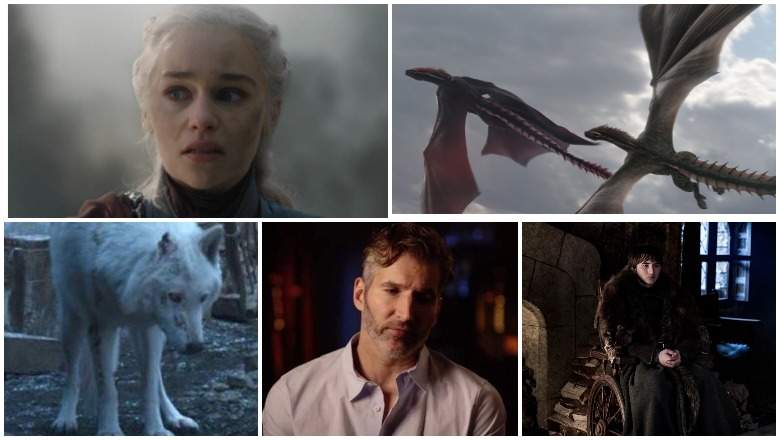 Two Major Stories have finally come to an end now, as the MCU gave us a finale with Avengers: Endgame while Game of Thrones Season 8 finally ended the series for good. But was it all a happy ending? Both these projects gave us a bittersweet ending but Avengers: Endgame managed to leave the fans happy and in a state of Nirvana while Game of Thrones was not able to do that at all. It's not that the fans were angry for the disappointing final season, but the fact that the story was so rushed is what caused a fan outrage that led to a Petition demanding the remake of the entire season.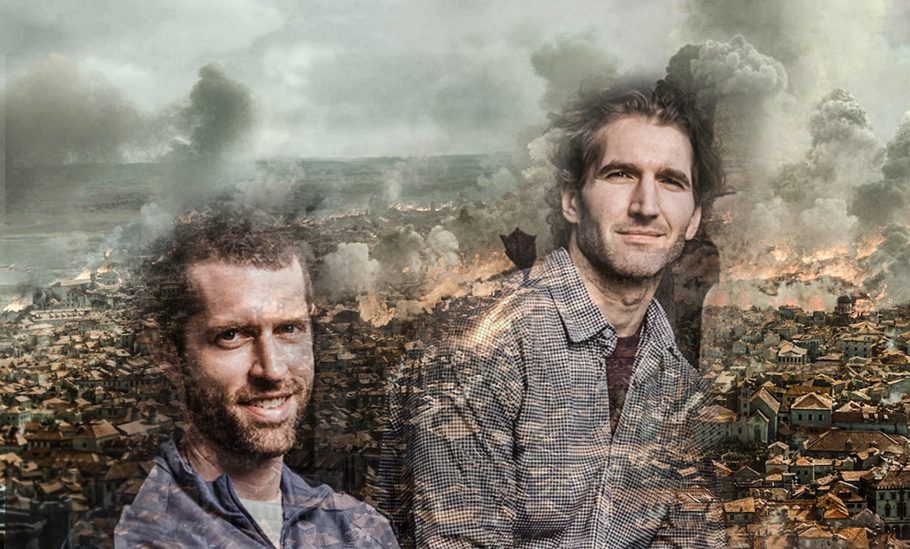 Correction: The Fan Petition demands a Remake Game of Thrones Season 8 with "Competent Writers." We're not supposed to diss someone's hard work, but the product of the hard work of everyone involved with the show turned out to be disappointing as the creatives just weren't able to pull it off! Even certain cast members weren't that satisfied with the way that things ended, but it is what it is.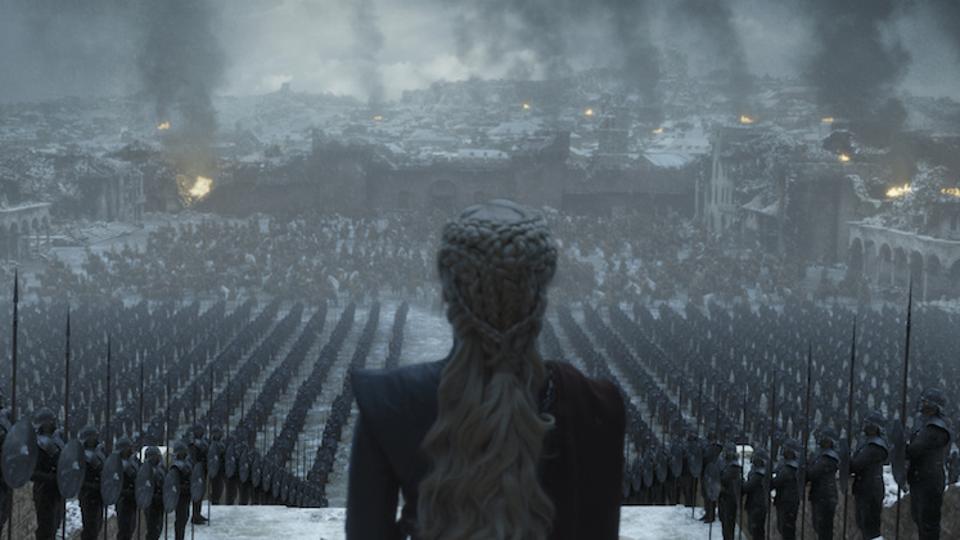 It's actually safe to say that the final episode was able to do a bit of damage control by giving us quite a competent end. Although the fans would still be disappointed with what the whole season stood for entirely. Talking about the Petition raised by them, there are more than a million people that actually support this movement now. As of now, 1,166,237 have signed the Petition. You can also join the movement by signing here.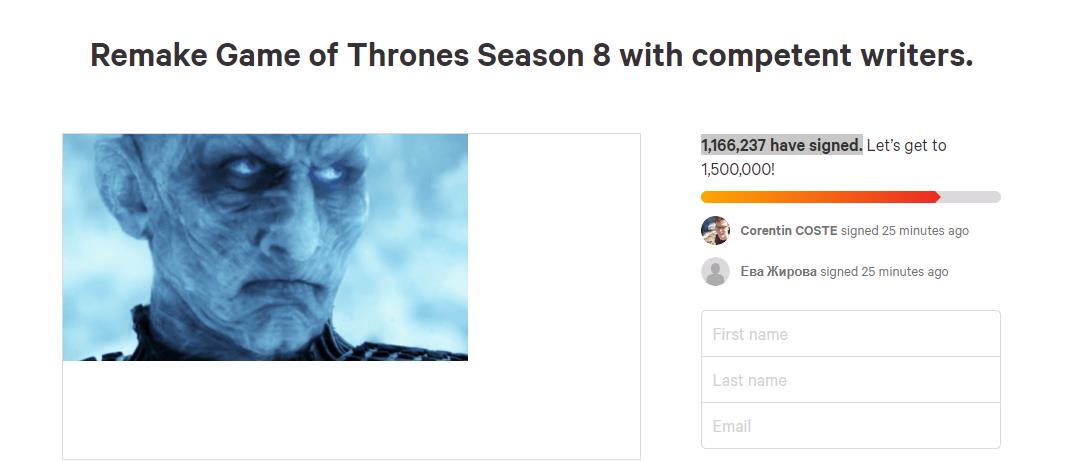 Now we know that this Petition would not actually lead HBO to remake the entire season. Millions of Dollars went into producing it, and a lot of hardship also went into it. A remake will not guarantee the viewership that people have presented with the original version of the season that has been aired. But signing this Petition will certainly go on as a major statement that the die-hard fans of the show who have clearly invested years and years into rooting for this show just feel robbed! The creatives would know that the fans weren't satisfied with the way things were handled, and that's probably enough.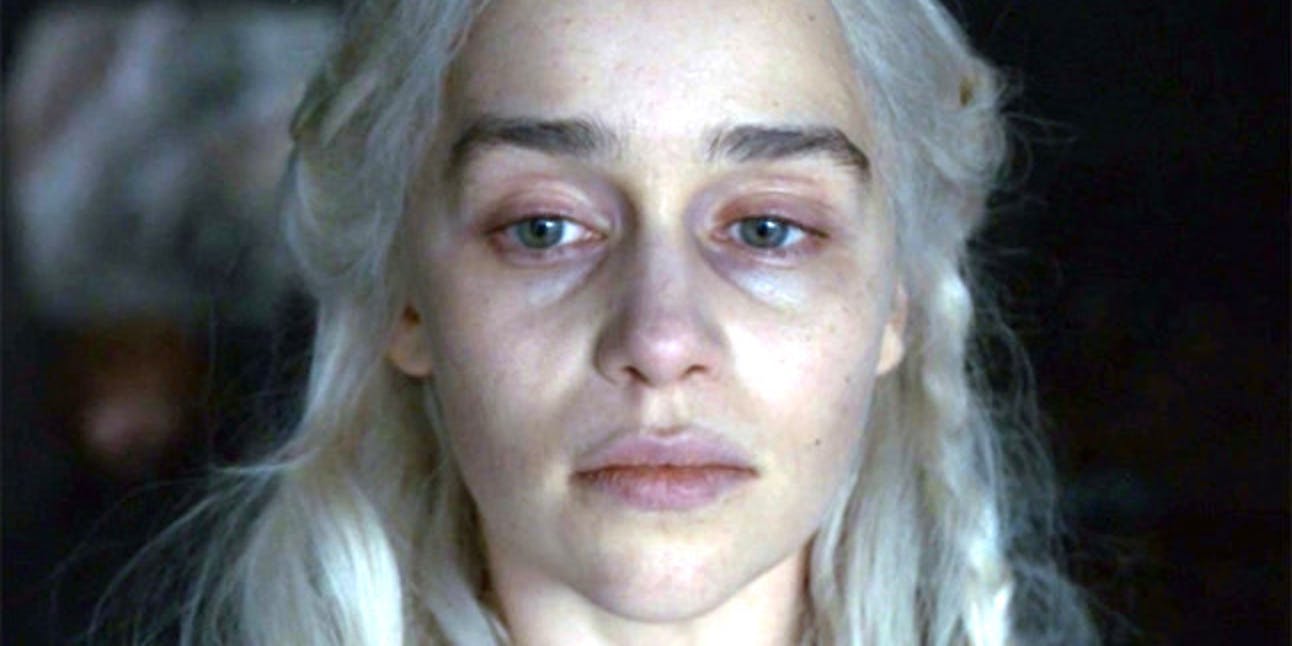 Now let's take a look at how the actors have really felt with the way certain story arcs ended. Emilia Clarke has opened up with how she felt after finding out her character's ultimate ending on the show. Here's what she told The New Yorker: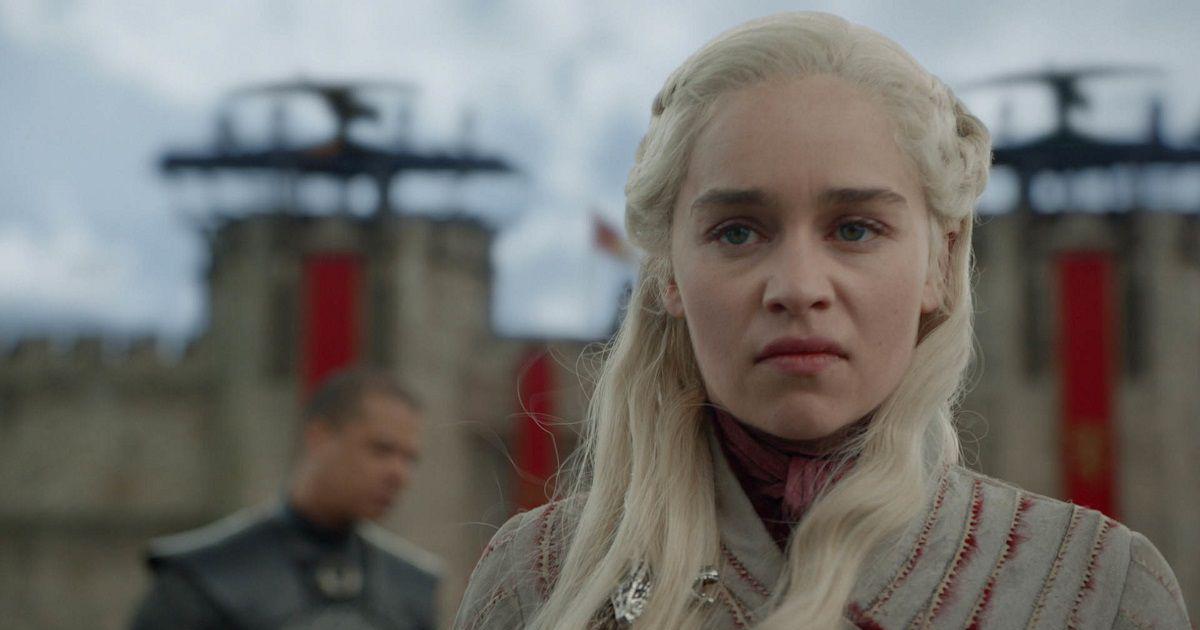 "All I wanted to scream was 'Please, please still like me even though my character turns into a mass-killing dictator! Please still think that I'm representing women in a really fabulous way.' We all have that thing, whether it's binging on chocolate or drinking seventeen bottles of wine or having an affair.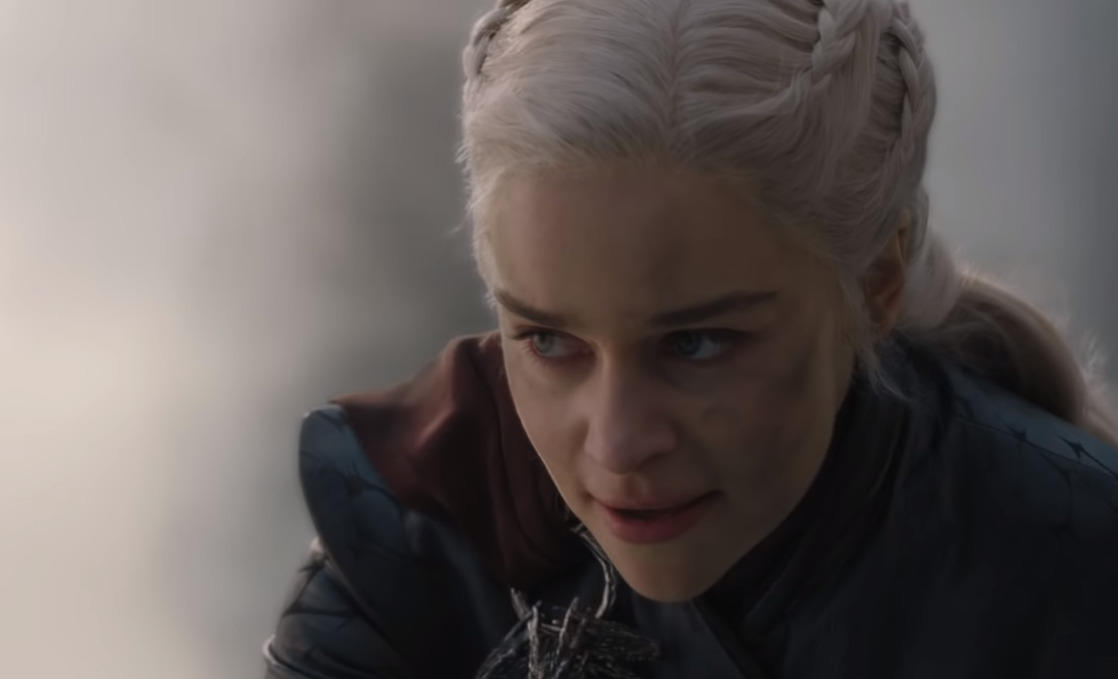 I would've loved some more scenes with me and Missandei. I would've loved some more scenes with me and Cersei. I would've loved some more scenes between Grey Worm and Missandei. I would've loved to see a bit more between Cersei … I feel like there was … The genocide was there. That was always going to happen. And I just think more dissection and those beautifully written scenes that the boys have between characters — that we are more than happy to contently sit there and watch ten minutes of two people talking, because it's beautiful. I just wanted to see a bit more of that."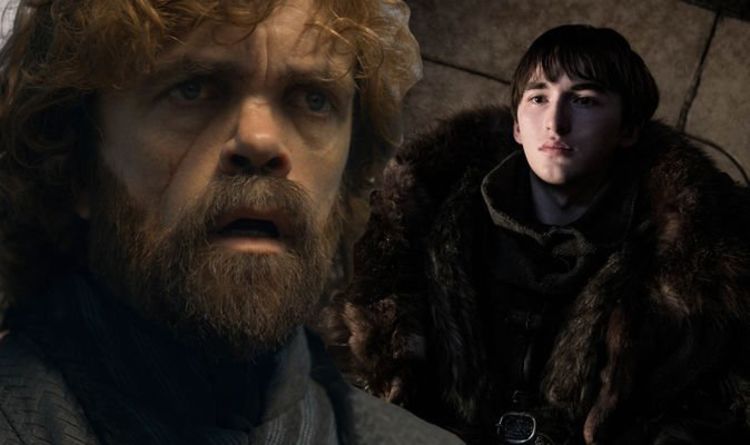 Well, the show is done now, and our watch has ended. Considering everything, the ending of the show does work with the way the final season was set up by the writers. Making Bran sit on the throne was a sensible move that not a lot of people saw coming. But we cannot deny the fact that final season didn't live up to the hype that surrounded the show. It all felt like a big gut punch!