Movies
Avengers: Endgame Gives Us Proof Why Vision Isn't Actually Worthy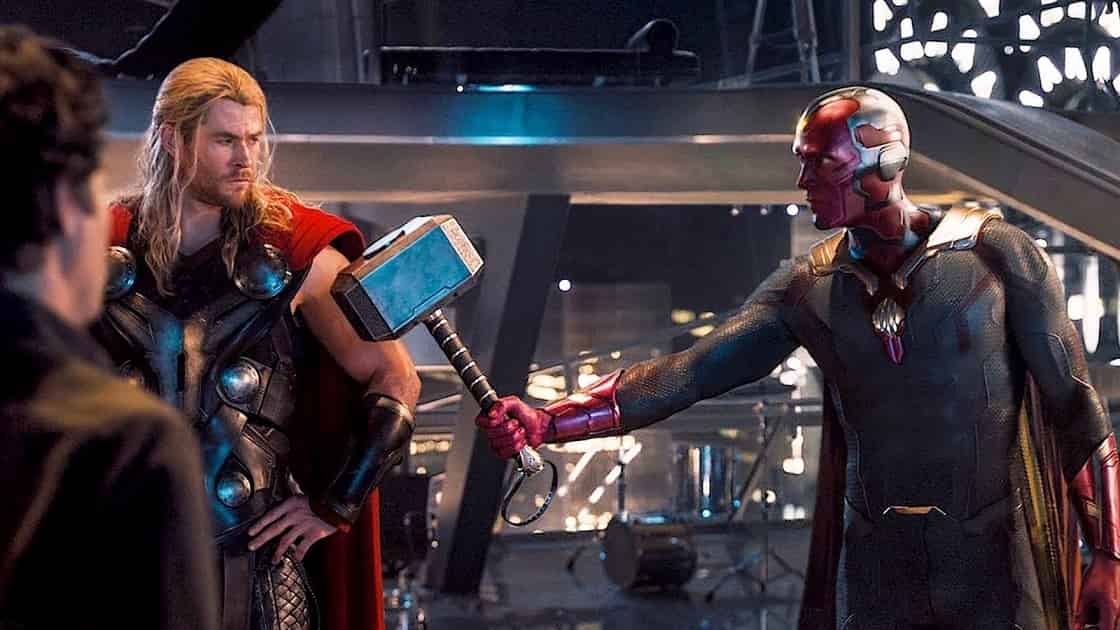 Avengers: Endgame was a great grand finale as it tied so many ends that were untangled, flailing in the wind. One of the greatest moments in the film was the tie-up after a little tease that was left behind in Age of Ultron. Back in the day, Thor actually let everyone have a shot at picking up his beloved hammer, and that was the moment Steve Rogers proved that he is worthy of an Oscar!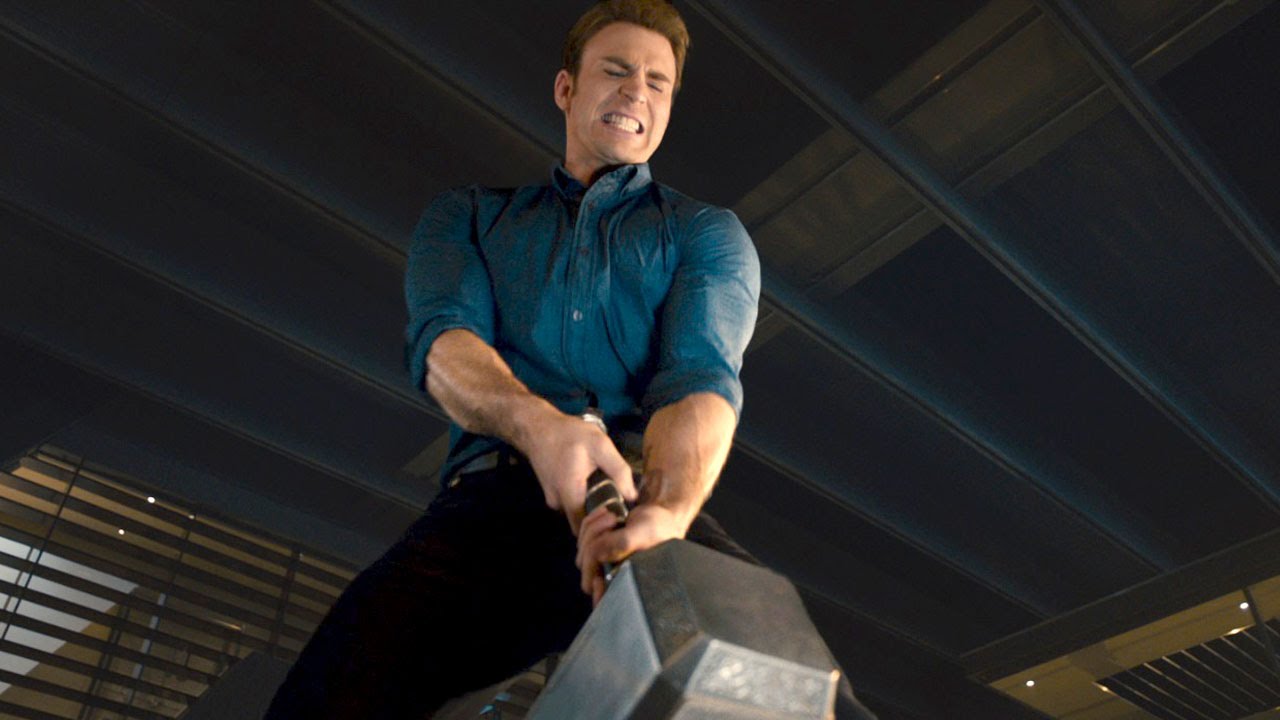 Steve clearly moved the hammer, and upon realizing that he can actually lift it, he backed off so his friend won't be embarrassed. Then Endgame took this little moment and turned it into a masterpiece. Captain America not only lifted the hammer and kicked Thanos' ass for a short while, but he summoned lightning and that probably was one of the best moments of the film, if not the very best.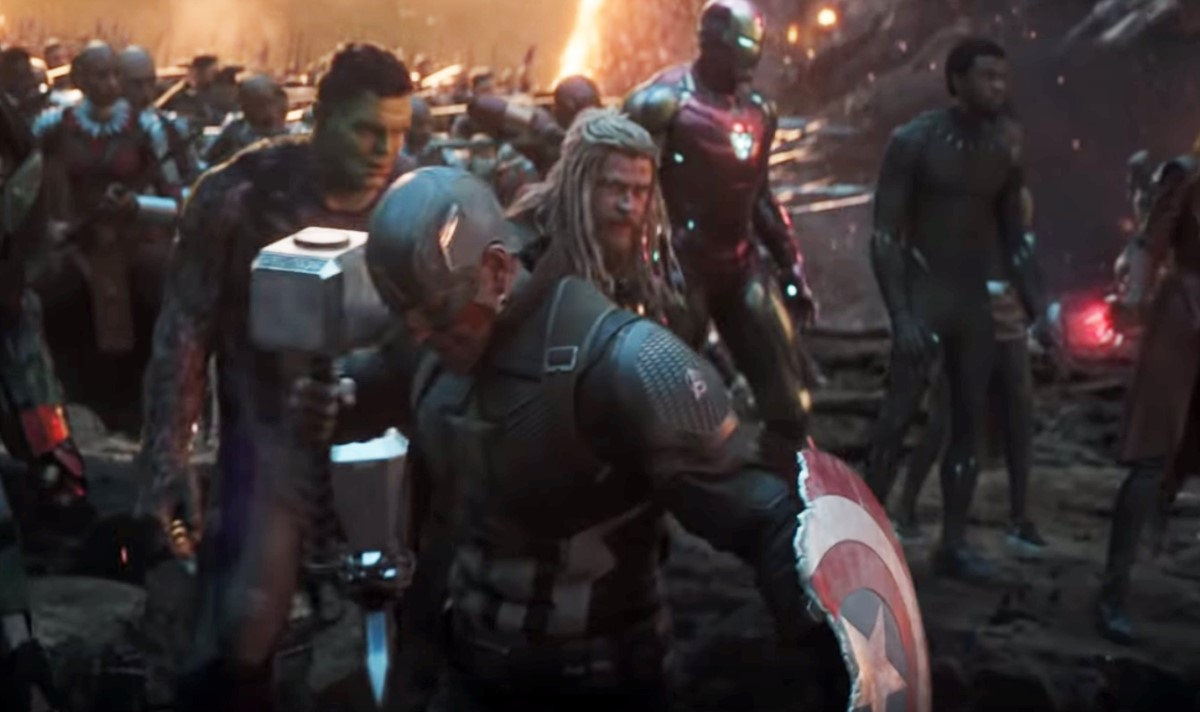 But this brought some questions upon Steve's worthiness back in Age of Ultron. It has been confirmed that he was always worthy but chose to not act upon it until absolutely necessary. Taking cues from this, people have been talking about how exactly was Vision able to lift Thor's hammer. Is he worthy too? He did it to make the Avengers trust him, but the question still stands.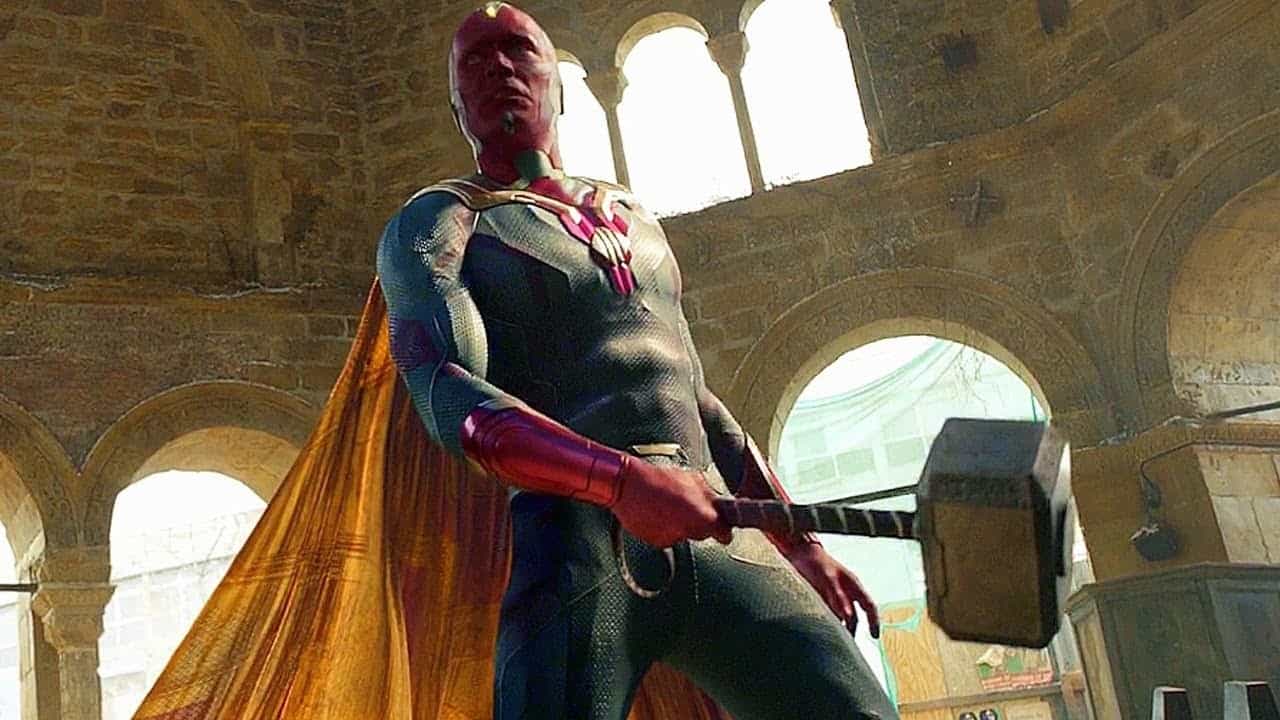 Avengers: Endgame showed us Cap's worthiness and doing that, it has actually proven the fact that Vision isn't worthy. RabidFlamingo has given us his explanation upon how this stands and he is absolutely right! Here's what he wrote on his post: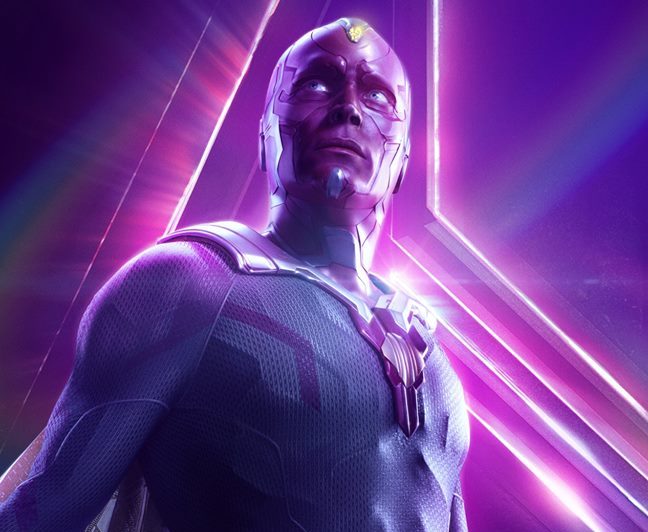 "So, for those of you who haven't seen Age of Ultron in a while, one of the stand-out moments of the film is Vision casually lifting Thor's hammer when he's first created, and then later outright wielding it during the Ultron Offensive in Sokovia. At the end of the film, Steve and Tony are arguing with Thor about how he pulled it off: either, as a machine, he doesn't count as a living being and can lift the hammer ("if you put it in an elevator it would still go up; elevator's not worthy") or he's a genuinely pure soul who, as a being on "the side of life", is worthy of protecting the human race.

Endgame kind of implies that the elevator thing was right. Here's how: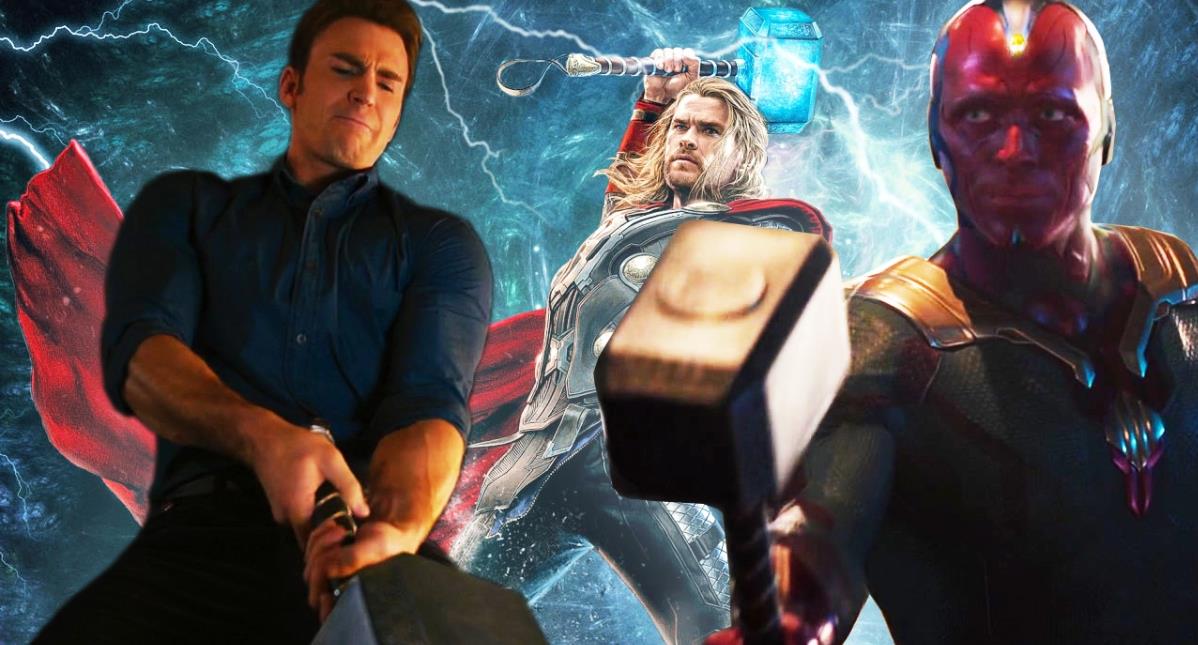 Steve lifts the hammer during the final battle in Endgame. Like Vision, he can call the hammer to him and swing it around, but unlike Vision he can also summon lightning (and uses it as part of his attacks). Remember the inscription on the hammer: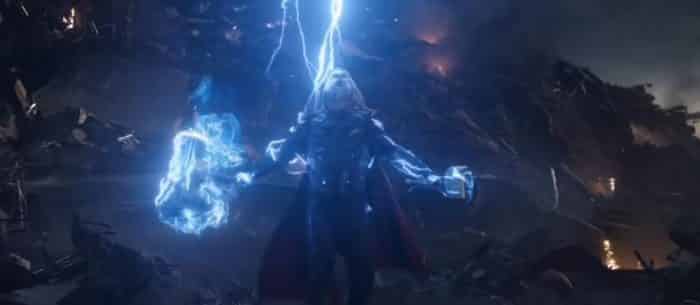 Whosoever holds this hammer, if he be worthy, shall possess the power of Thor.

Thor's power is the lightning. When he uses it, the hammer works as a conduit for that: he doesn't get the lightning from the hammer itself. Thor: Ragnarok establishes that. The lightning is the power of Thor, and the lightning is what Steve can use whereas Vision can't.

So, yeah. Endgame was an unlucky film for Vision all round."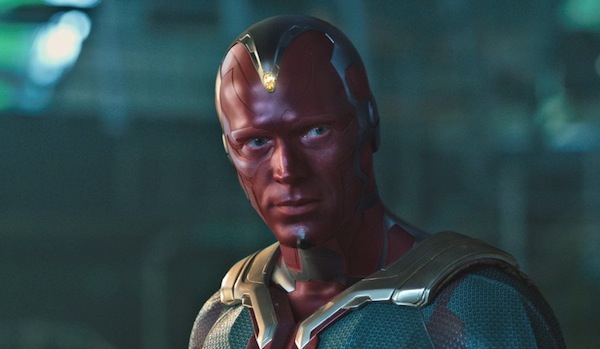 Yes, Vision has been quite unlucky in the MCU overall. Even with so much power at his disposal, he has got very limited screen time. He was thrashed all over the place in Infinity War and his power was clearly dampened. He never even came back in Endgame. Even now when he will return, he won't have the Infinity Stone, hence his power levels will be totally depleted. Also, it has been proven that he is not even worthy. Well, he was never meant to be so that's okay. Hopefully, WandaVision will finally make good use of the character.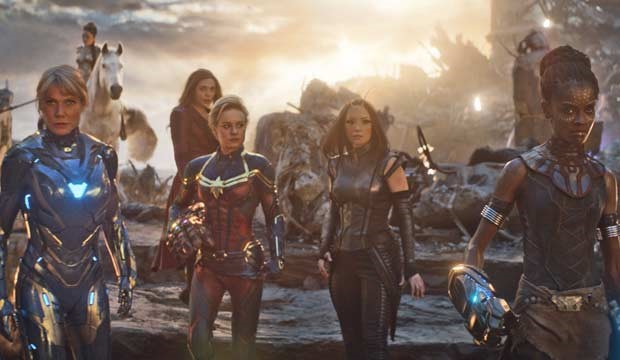 Directed by Joe and Anthony Russo, Avengers: Endgame stars Robert Downey Jr. as Iron Man, Chris Evans as Captain America, Mark Ruffalo as Bruce Banner, Chris Hemsworth as Thor, Scarlett Johansson as Black Widow, Jeremy Renner as Hawkeye, Brie Larson as Captain Marvel, Paul Rudd as Ant-Man, Don Cheadle as War Machine, Karen Gillan as Nebula, Danai Gurira as Okoye, Chris Pratt as Star-Lord, Zoe Saldana as Gamora, Vin Diesel as Groot, Dave Bautista as Drax, Bradley Cooper as Rocket, Gwyneth Paltrow Pepper Potts, Jon Favreau as Happy Hogan, Benedict Wong as Wong, Tessa Thompson as Valkyrie, Samuel L. Jackson as Nick Fury, Cobie Smulders as Maria Hill, William Hurt as General Ross, Tilda Swinton as Ancient One and Josh Brolin as Thanos.