Television
Game of Thrones Season 8 Premiere – Jon Snow Gets the Shock of His Life!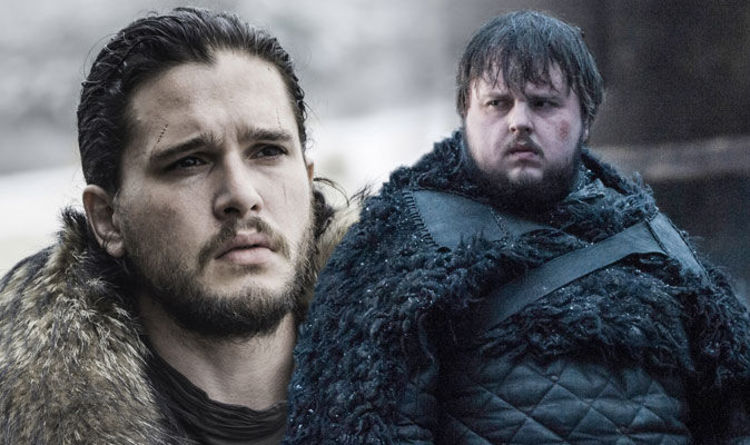 We finally got to see the Game of Thrones Season 8 Premiere after having waited almost 2 years for it, and we can be glad to say that it was all worth it. The only complain that people will have about the episode is that it felt a bit short because there was just so much happening. Compared to the episodes that are about to release in the coming weeks, this was swift, but it had a lot to take in for us.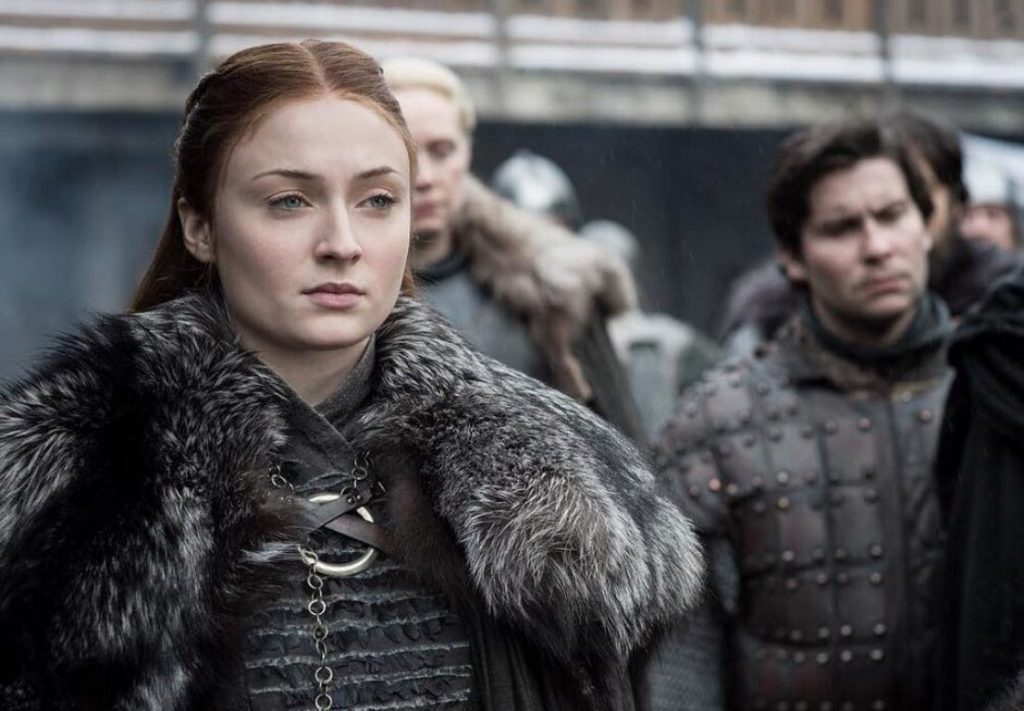 Spoilers Follow. Be sure to watch the episode before you go on!
This premiere had everything. It had some amazing dialogues. It had another one of Lyanna Mormont's awesome moments. There was a bit of CGI involved as the episode enrolled Dragons really well. We got to see the Jon & Arya reunion that we've been longing for since Season 1. Jon rode the freakin' Dragon. There was a bit of banter between Daenerys and Sansa. The episode ended with an awesome reunion cliff hanger amongst Jaime Lannister and Bran. But the biggest revelation of this episode was made by Samwell Tarly as he told Jon Snow about his true lineage.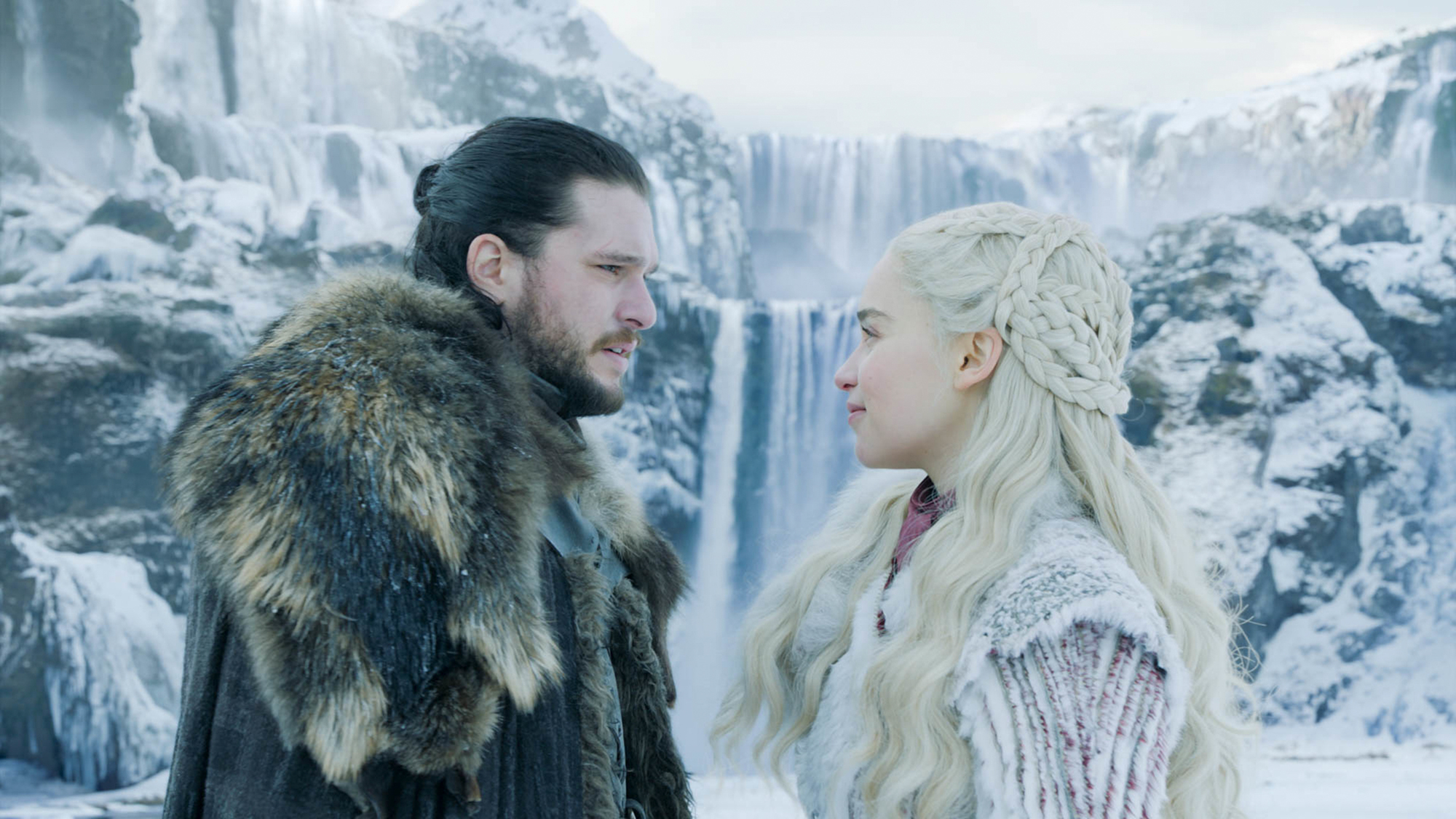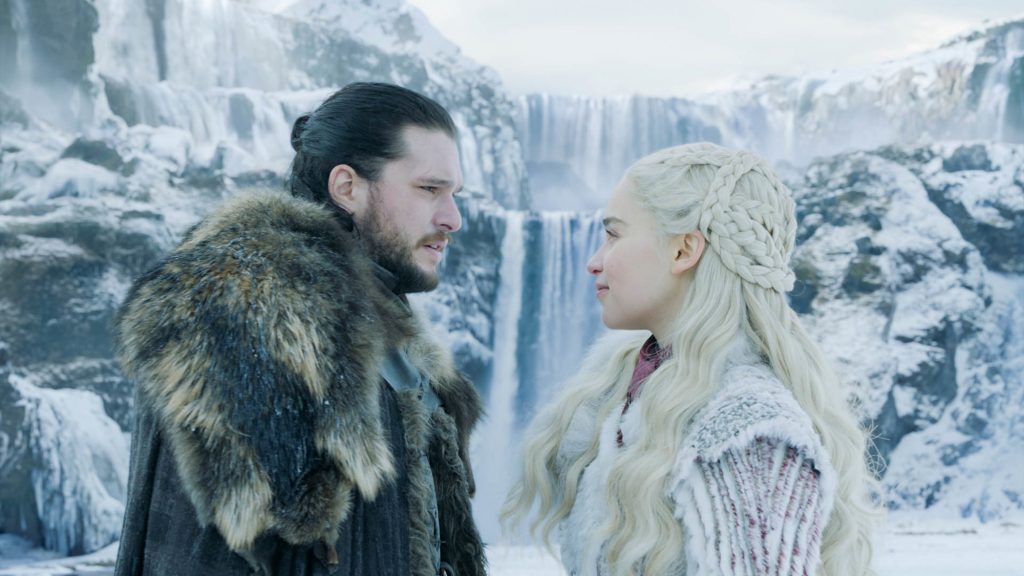 We've known since the Season 7 finale that Jon Snow is a true heir to the Iron Throne as he was never a bastard. After Rhaegar Targaryen and Lyanna Stark got married to each other, they had a son who was Aegon Targaryen, Sixth of his Name, Protector of the Realm and the true Heir to the throne. This was the biggest shock of Jon's life as he finally realized that all his life he actually knew nothing! Well, now he does. The expression on Jon's face was just perfect!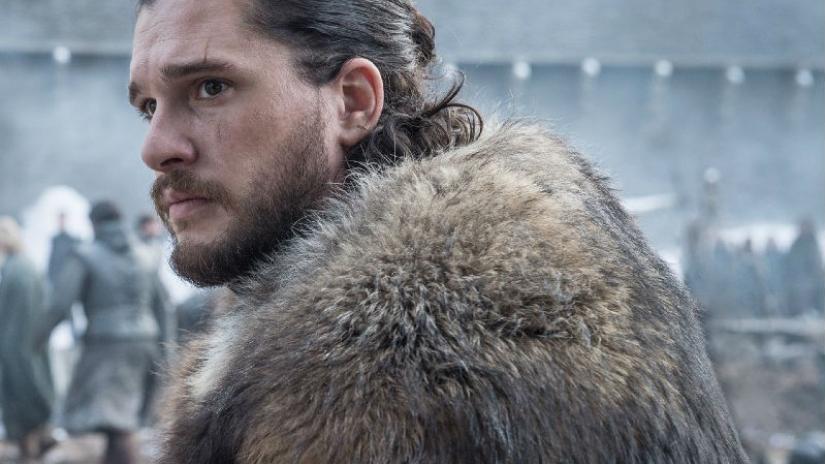 Moreover, with Jon having found out about his true lineage, he obviously realized that he's been part of an incest quest having done it with his aunt. That is going to spawn a whole lot of memes on the internet, as the fan reactions to that are already too freakin' crazy! Here are some of those: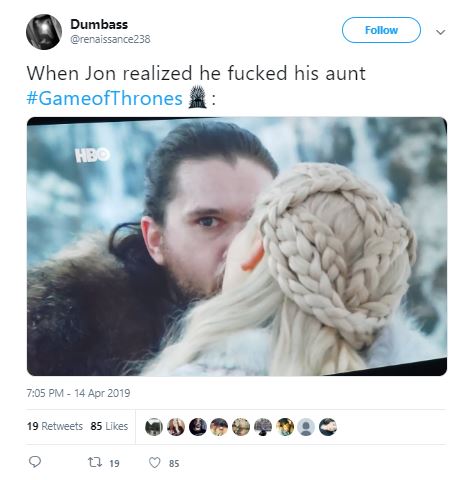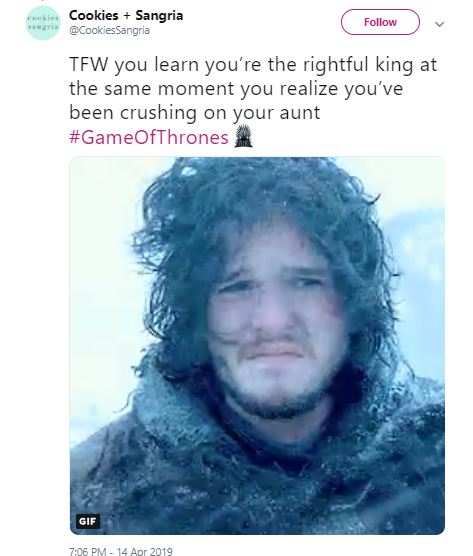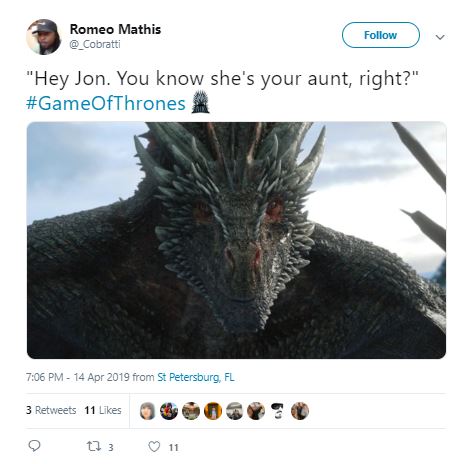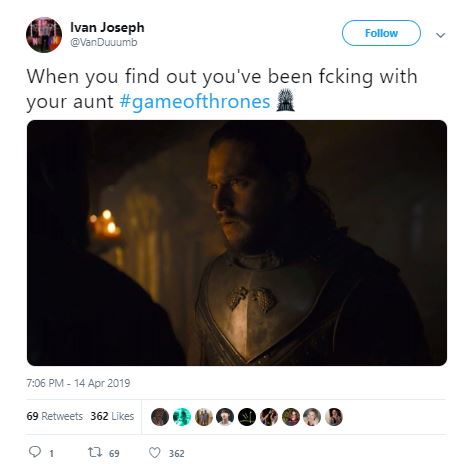 Well, people are hysterical over this and it's way better than what we would have imagined. This was only a little teaser as it is just Jon who has found out about the truth. The expression worth a $Million would be of "Daenerys Stormborn of the House Targaryen, First of Her Name, the Unburnt, Queen of the Andals and the First Men, Khaleesi of the Great Grass Sea, Breaker of Chains, and Mother of Dragons." Not only could she be disgusted over the fact that she's been sexually involved with her own nephew, but she'd also realize the fact that her 7 season long quest to claim the throne was completely flawed. This should probably Sum it up: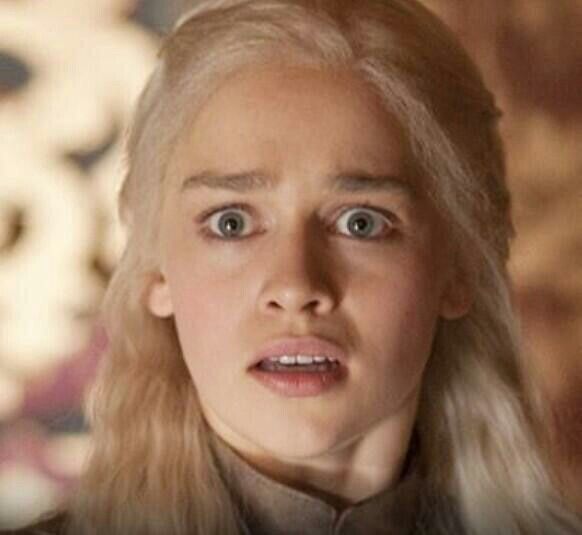 This season is going to be full of epic moments, but it will also be a massively emotional ride. Here's what Kit Harrington had to say about it:
"The last season of Thrones seemed to be designed to break us. Everyone was broken at the end. I don't know if we were crying because we were sad it was ending or if we were crying because it was so fucking tiring. We were sleep deprived. It was like it was designed to make you think, Right, I'm fucking sick of this. I remember everyone walking around towards the end going, 'I've had enough now. I love this, it's been the best thing in my life, I'll miss it one day – but I'm done.'"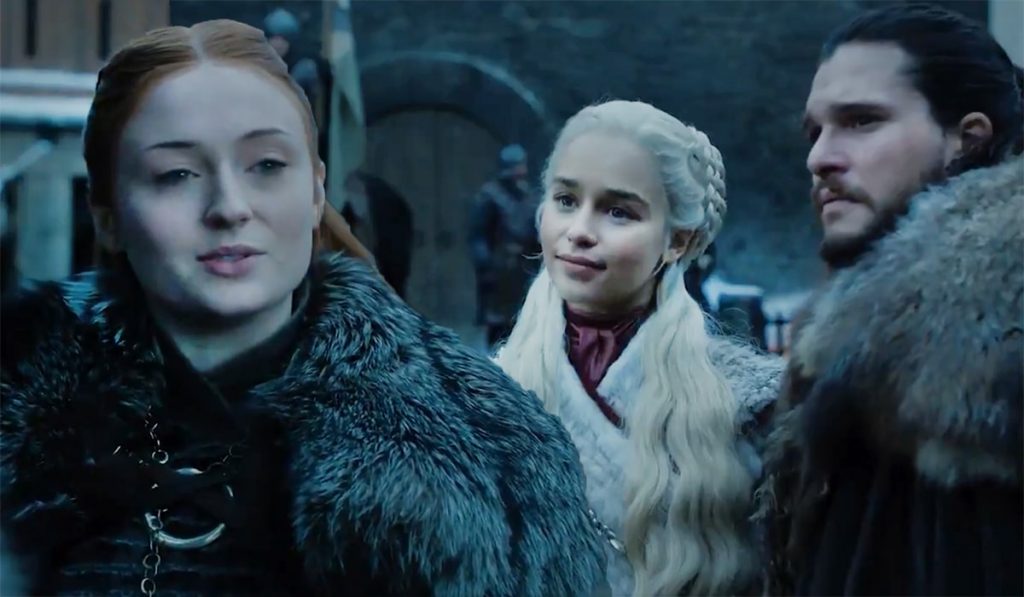 This season will bring about the end of this storyline, and Director David Nutter did mention that he was completely satisfied with the way that the show comes to an end:
I'm completely satisfied with how season 8 ends. I think that [the showrunners] did a tremendous job, and they took into consideration what the fans want, as well as what is right as far as storytelling is concerned. I guarantee there's going to be lots of surprises and shocking moments, but it's really very compelling stuff."
The next episode will premiere next Sunday, April 21.