Movies
The Entire Cast List of Bond 25 Has Been Revealed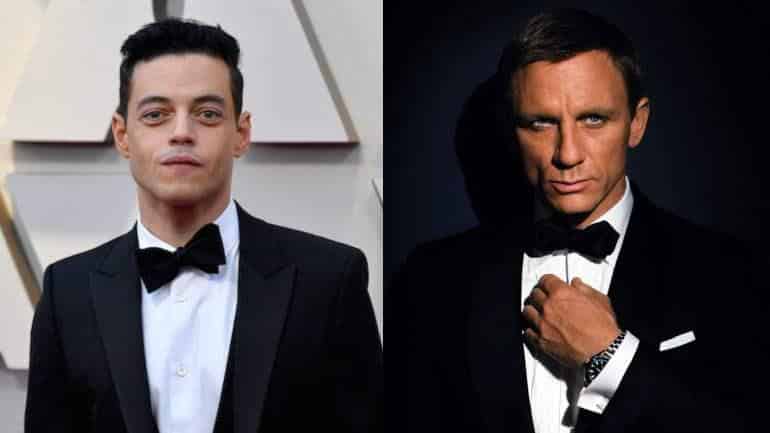 Sony hosted a Live-Streamed presentation for Bond 25 and we learned quite a lot about who all are returning to the franchise possibly one last time. This is supposed to be Daniel Craig's farewell movie before the next James Bond is chosen. But until then, Craig's stay in the franchise is very welcome. What would be great is Bond 25 making a whole lot of money, and the next thing we know, Craig returns for a 6th installment. Well, we're living too far in our dreamland, so let's get out of it now!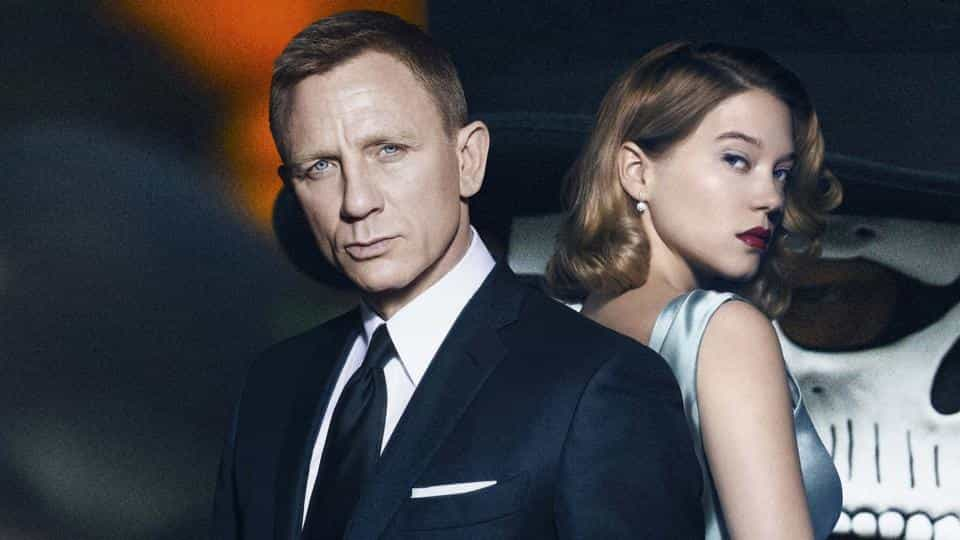 Until now, all we knew about this film was that it is being directed by True Detective's Cary Fukunaga, and his script was being rewritten by Scott Z. Burns (Contagion). The movie took up the release date of Fast & Furious 9 and it was supposed to have the likes of Naomie Harris as Eve Moneypenny, Ben Whishaw as Q, Léa Seydoux as Madeleine, and Ralph Fiennes as M reprise their roles. Beyond that, things have been a blur ever since.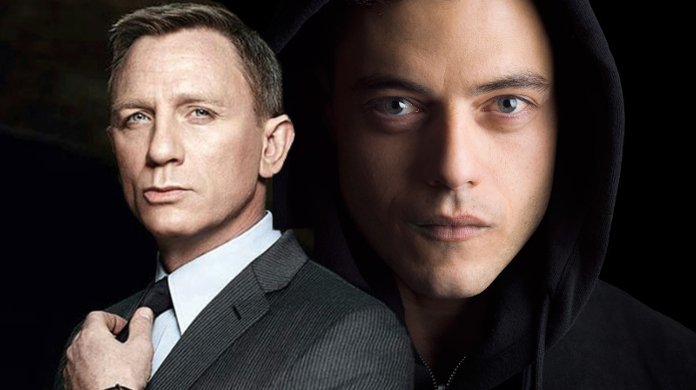 The presentation that recently took place would have given us the title of the film, but unfortunately, we still don't know what to call the film unless the title is Bond 25 itself. It was reported a while back that Oscar winner, Bohemian Rhapsody star Rami Malek was in "final negotiations" to star as the new Villain in Bond 25.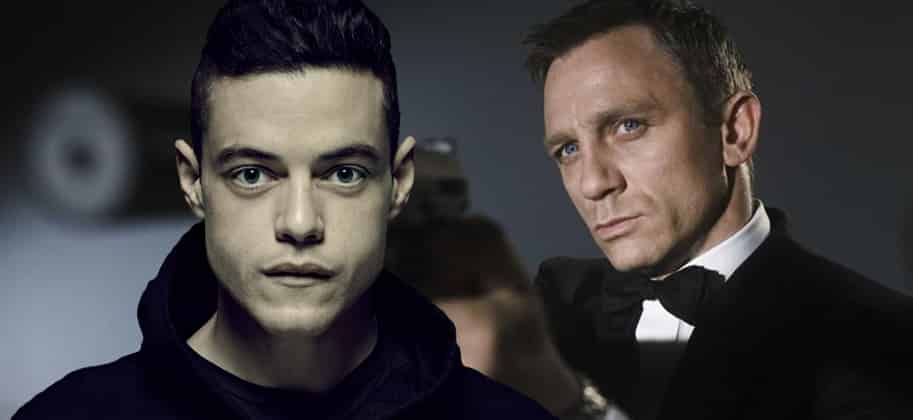 Earlier Variety had reported that Oscar Winner was being considered for the film, but scheduling conflicts may cause a hindrance in his appearance as the new Bond villain, but given that he was in the final talks does clear the fact that he will be the next Bond villain, and those conflicts have been sorted out.
Something else that was reported by Deadline was that Black Panther star Lupita Nyong'o was being considered to join the film, but it seems that the consideration did not go far enough. We now have the entire cast list of Bond 25 with old members returning and a few new members joining the franchise. After they were confirmed through the presentation, every one of them was revealed through tweets coming from James Bond's official Twitter page. Take a look:
Daniel Craig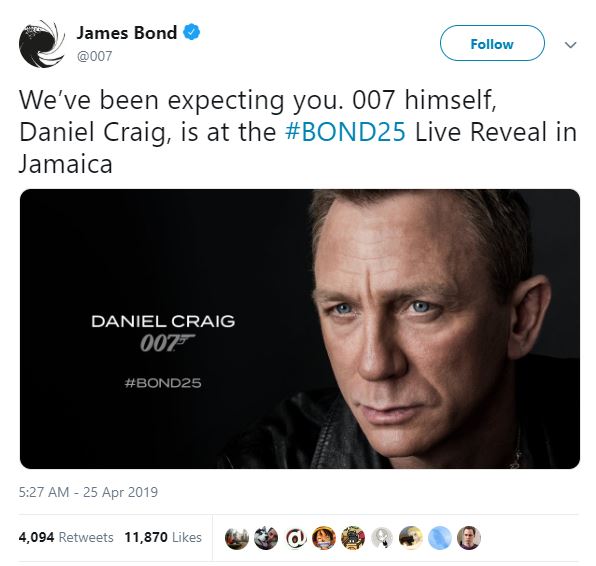 Ralph Fiennes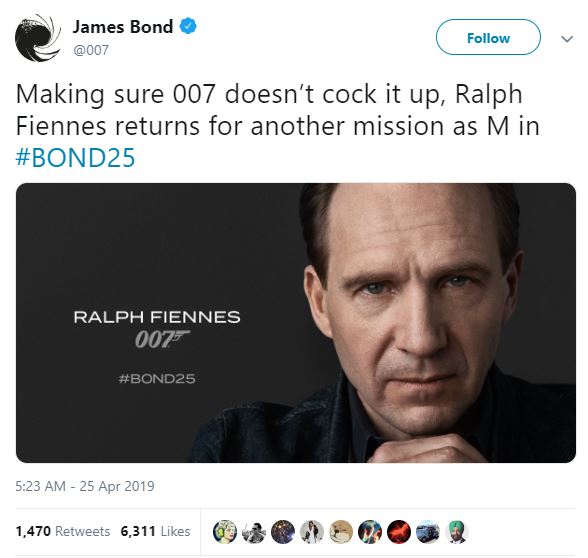 Rory Kinnear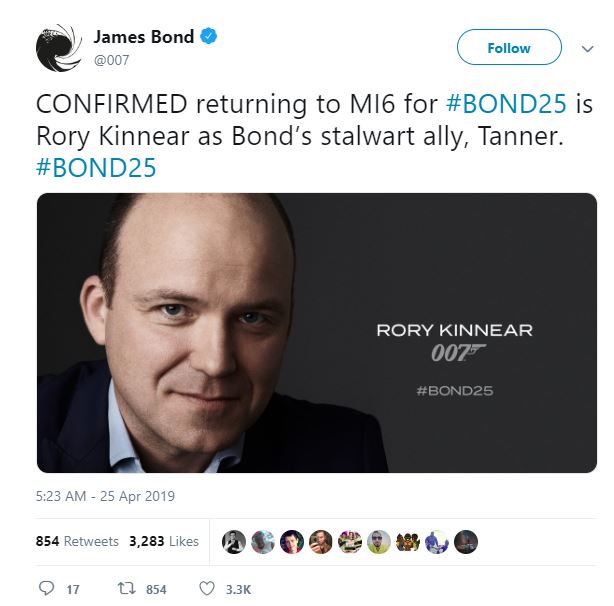 Ben Whishaw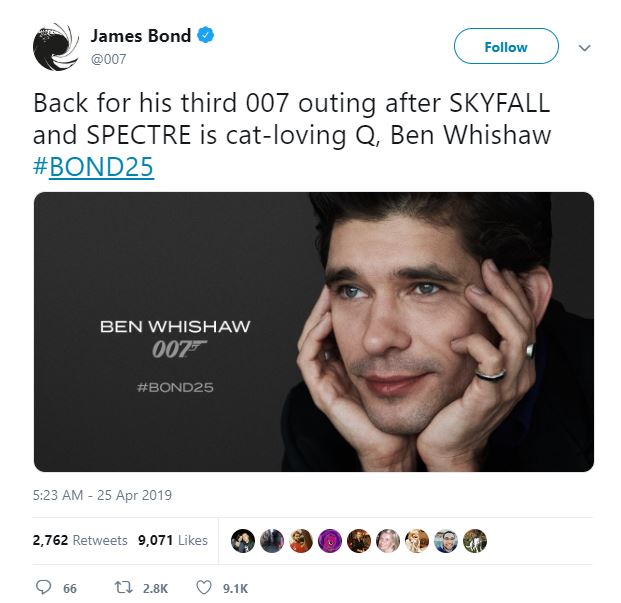 Naomie Harris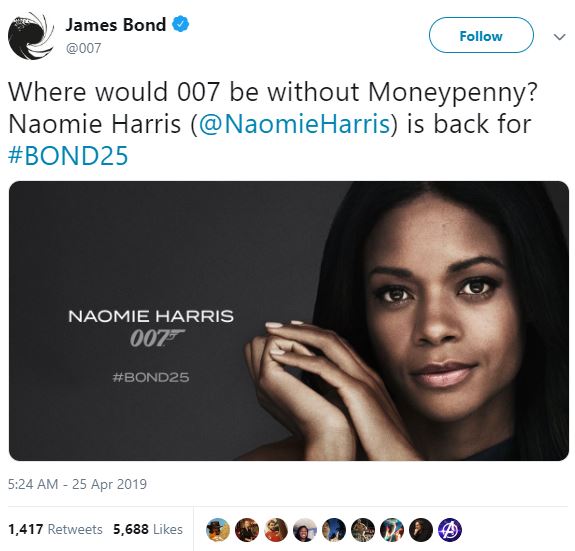 Léa Seydoux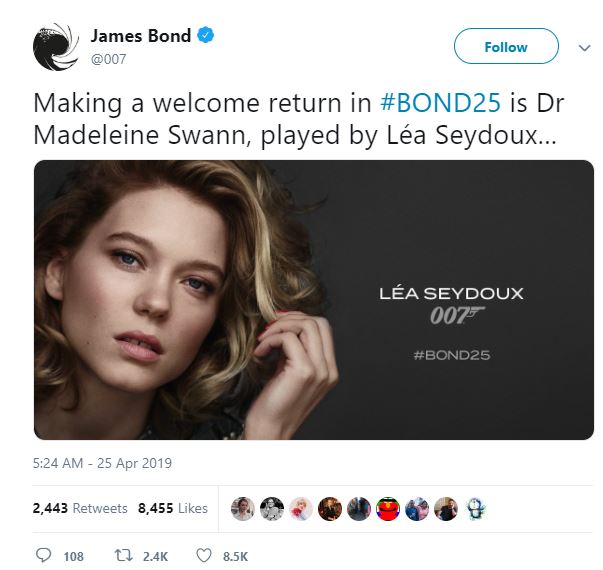 Jeffrey Wright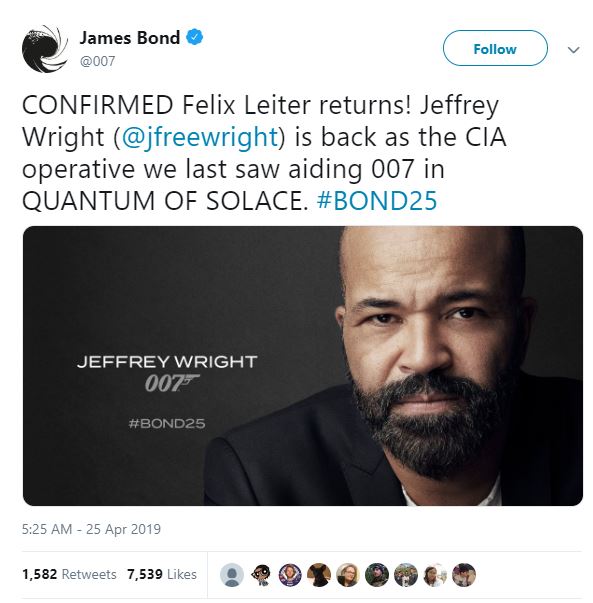 Dali Benssalah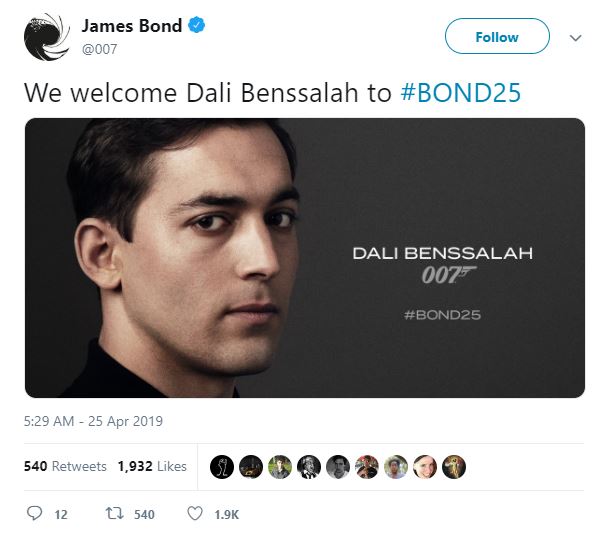 Billy Magnussen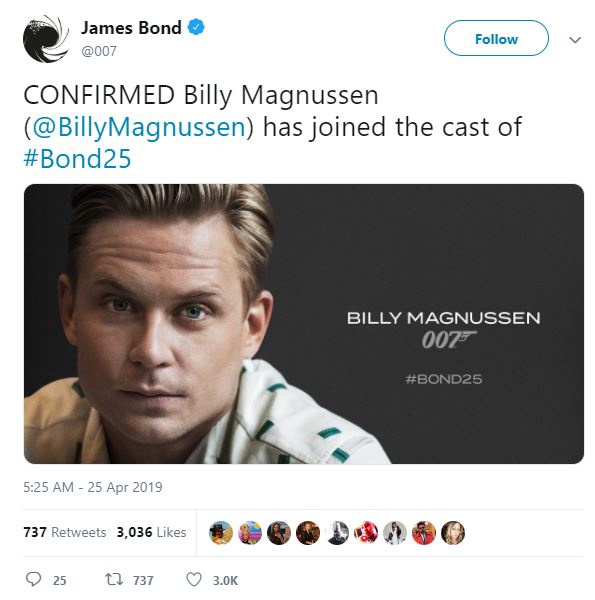 Ana De Armas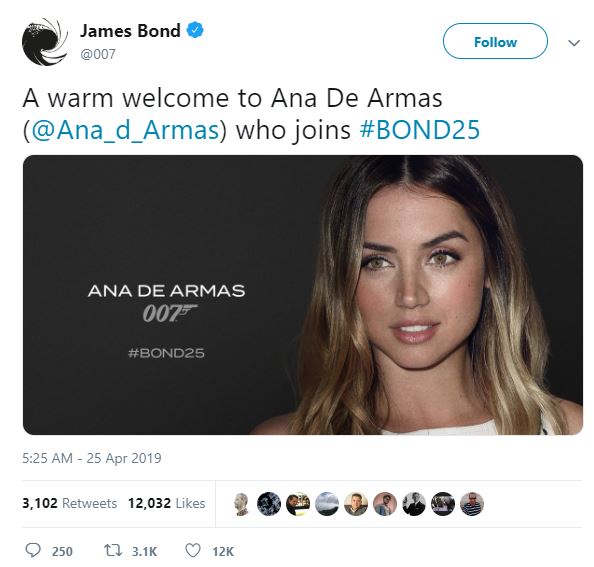 David Dencik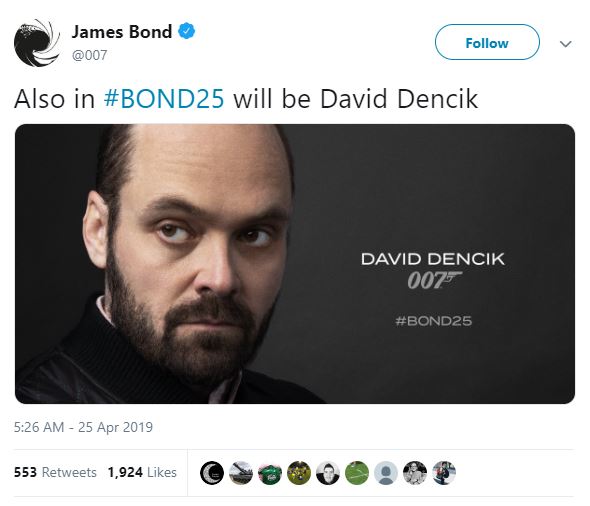 Lashana Lynch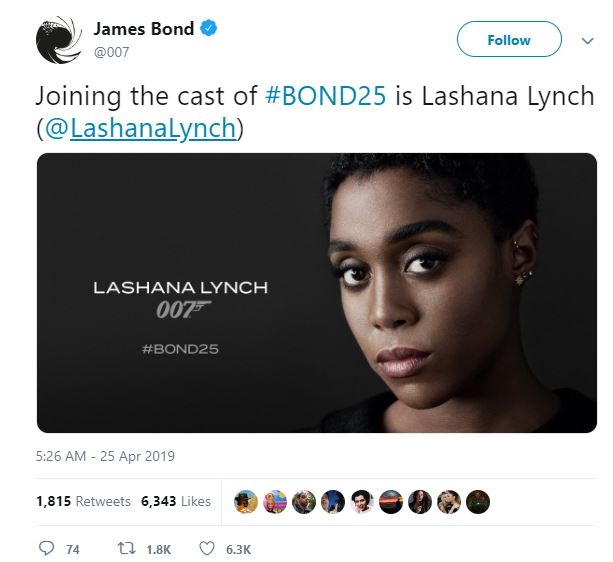 Rami Malek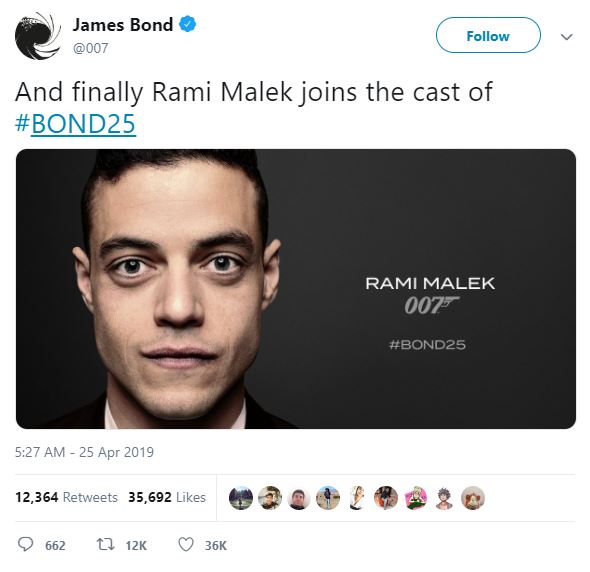 So this is the confirmed list of cast members, and it seems that instead of Black Panther's Lupita Nyong'o, Captain Marvel's Lashana Lynch has been brought in. Perhaps she could be the love interest, or an ally to Rami Malek's big villain.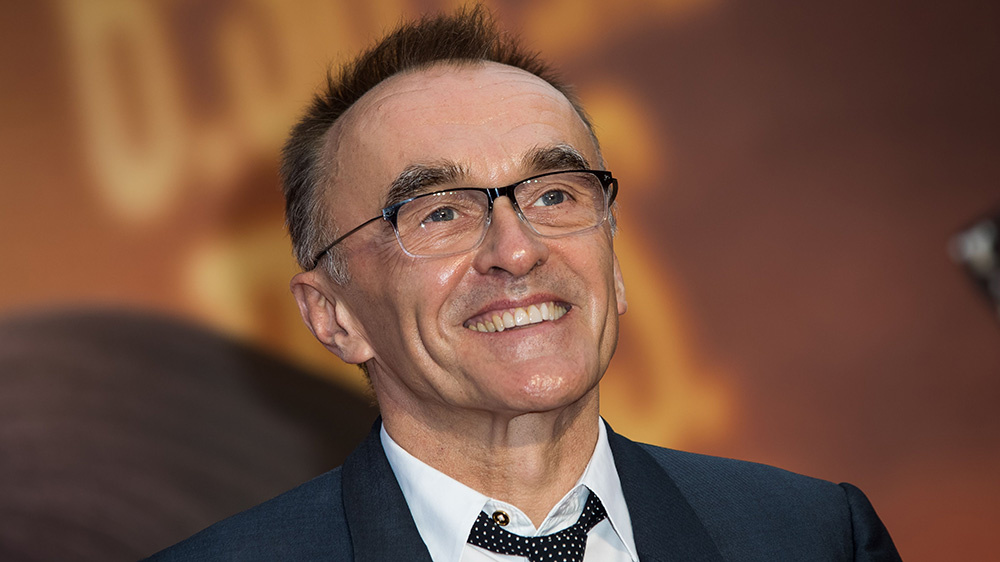 This film has gone through a whole lot of changes during all its development as Sony wasn't even sure if Daniel Craig was going to return, and the film was to be held by Danny Boyle with screenwriter John Hodge. The writer-director combo did not go much further, but Craig did return one last time. Here's what Boyle told Empire of his Bond 25 version:
"We were working very, very well, but they didn't want to go down that route with us. So we decided to part company, and it would be unfair to say what it was because I don't know what Cary is going to do. I got a very nice message from him and I gave him my best wishes… It is just a great shame."
Ever since then, director Cary Fukunaga has been brought in for his unique style has been supported by the studio. Here's what Bond producers Michael G. Wilson and Barbara Broccoli had to say about Fukunaga in their statement:
"We are delighted to be working with Cary. His versatility and innovation make him an excellent choice for our next James Bond adventure."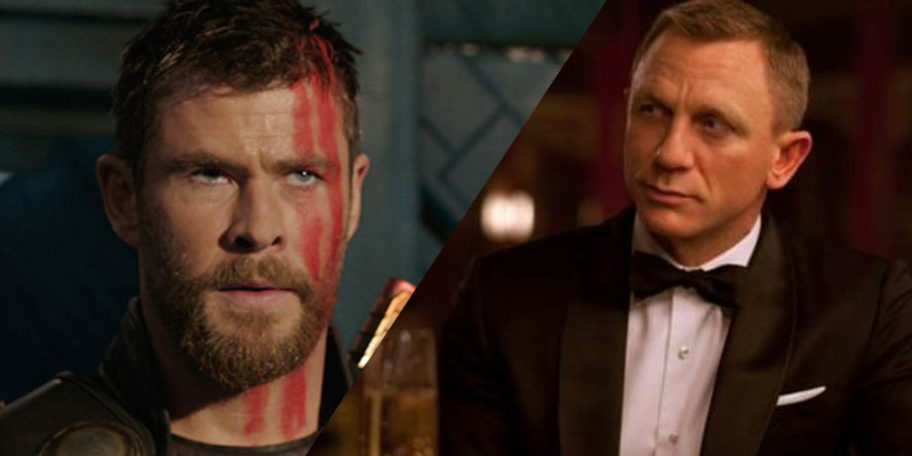 As far as the next Bond is concerned, the Studio literally has a huge catalog to choose from. Henry Cavill has confirmed that he is ready to step in, and even Thor himself has confirmed that he'd love to take on Bond. Who wouldn't? But all that is a thing for a distant future.
MGM has scheduled the untitled movie to come out on April 8, 2020.