Movies
Batman Returns Star Michelle Pfeiffer Shows Her Catwoman's Whip Skills, After All These Years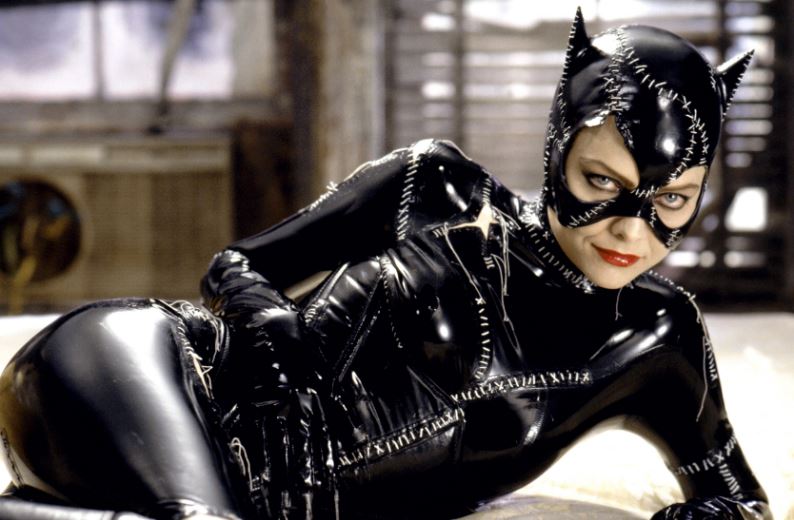 These days, we don't see many stars who bake themselves in the heat of hard work. They may step in the shoes of the character but don't want to get into the skin because it does take a lot of effort and hard work. It doesn't mean that all the stars are like that but the number sure has decreased. The reason why we are talking about this is that Michelle Pfeiffer has posted a video on Instagram. In the video, she has shown off her character Catwoman's whip skills which she learned at the filming of Batman Returns back in 1992.
The fans got simply stunned when they saw the video because she was doing it like the way she did this in 1992 and seeing her doing this after all these years with such perfection is incredible. Pfeiffer has also delivered a message to her fellow stars of this generation that if you truly submit your soul in a character then no one will be able to find a weakness in your acting. The video is down below:
https://www.instagram.com/p/BvuAtsXgsWn/?utm_source=ig_web_copy_link
We all know that Pfeiffer is a huge fan of Catwoman and is the reason why she was cast to play the character back in 1992. We really don't know whether we will be able to see someone else portray the same character with this finesse and awesomeness. Earlier, in an interview back in 2017, Pfeiffer also talked about her love for Catwoman and said,
"As a young girl, I was completely obsessed with Catwoman. When I heard that Tim was making the film and Catwoman had already been cast, I was devastated. At the time, it was Annette Bening. Then she became pregnant. The rest is history. I remember telling Tim halfway through the script that I'd do the film, that's how excited I was."
Pfeiffer has also shown her interest in reprising the role of Catwoman but, will people at DC think about this? You tell us in the comments section down below.