Coming out in just 29 days, Ant-Man and the Wasp is the next entry in the unstoppable MCU movie force, as it will be the third movie to come out this year, and the 20th movie to be released in total. The MCU will be crossing the James Bond franchise in 2 more years and become the franchise to have the highest number of movies being released. Both the MCU movies that have come out this year have created history, and Ant-Man and the Wasp is expected to continue that hype among the audiences.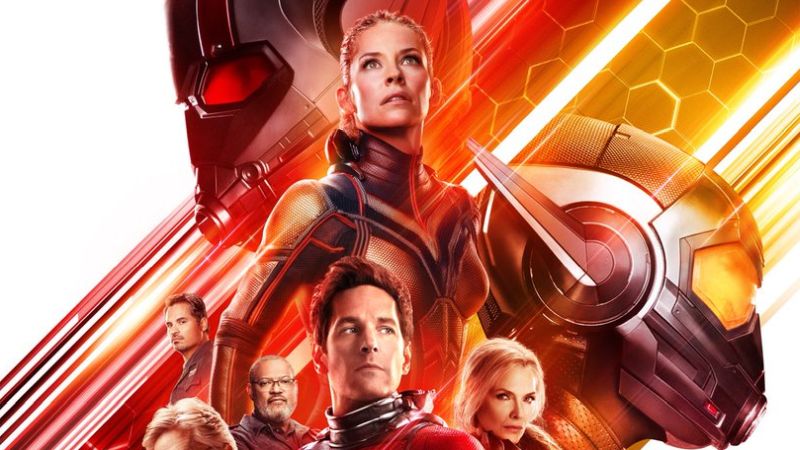 This is the second movie in the Ant-Man franchise and this time, the Wasp seems to be getting the center stage along with Ant-Man. Favorites from the first movie are returning which include Hank Pym and Team Luis, and other than them, we have four new characters coming in, that are going to have quite a bit of relevance in the story. Lawrence Fishburn is going to play Bill Foster aka Goliath, Hannah John Kamen will be playing the villain Ghost, Walton Goggins will be playing the minor villain Sonny Burch and Michelle Pfeiffer has been added as Janet Van Dyne aka the original Wasp.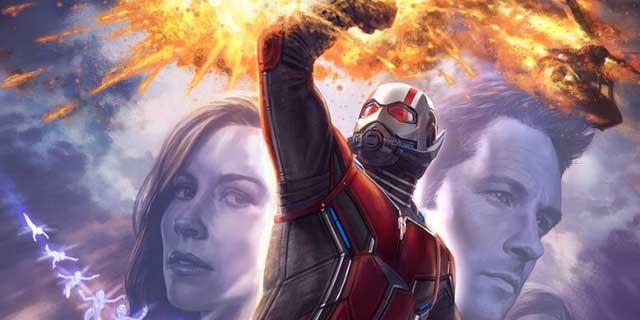 The plot of the movie will focus on bringing back Janet Van Dyne who has been stuck in the Quantum Realm for almost 2 decades. The first movie showed that coming back from the Quantum Realm is a possibility as Scott Lang did it, so that is what motivates Hank Pym to figure out a way of returning from the Quantum Realm so that he could bring back his wife Janet from where she has been stuck for so long. The villains would come into play as they will try to steal Pym's tech in order to fulfill their, motives.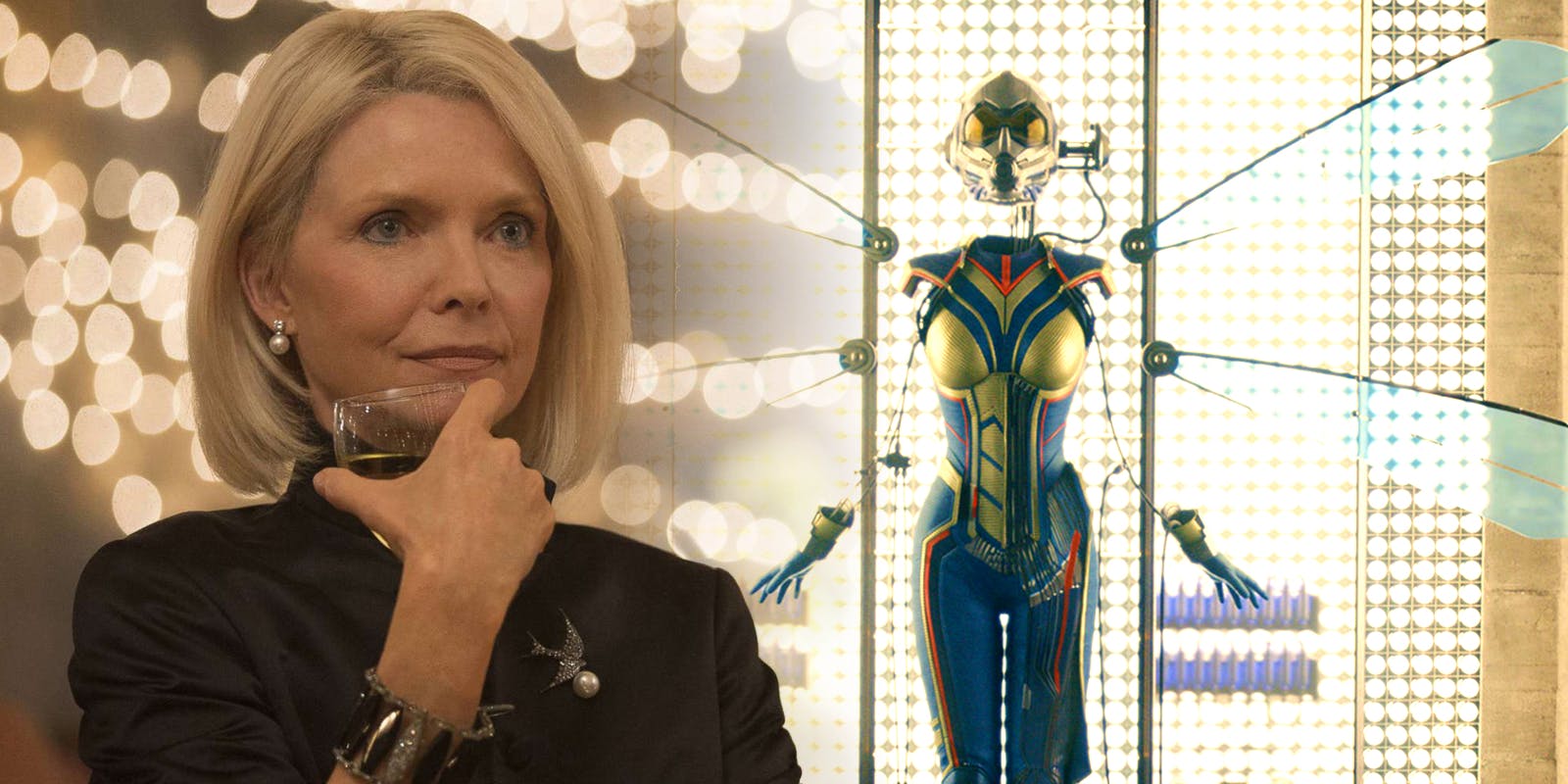 Pfeiffer's character is going to be important for the story, and till now, we have only seen her in two of the Ant-Man posters and nothing more. So she is one of the characters that is being kept a mystery for the movie, to be found out in the movie itself. Well, it is our lucky day as we have got our first solo look at Michelle Pfeiffer from the movie, and she seems to be wearing the Wasp costume herself. This probably means that we will see her don the Wasp costume at some point of time and she may even help out in the third act of the film, and continue to do so in Avengers 4. Here's the first look at Michelle Pfeiffer as Janet Van Dyne.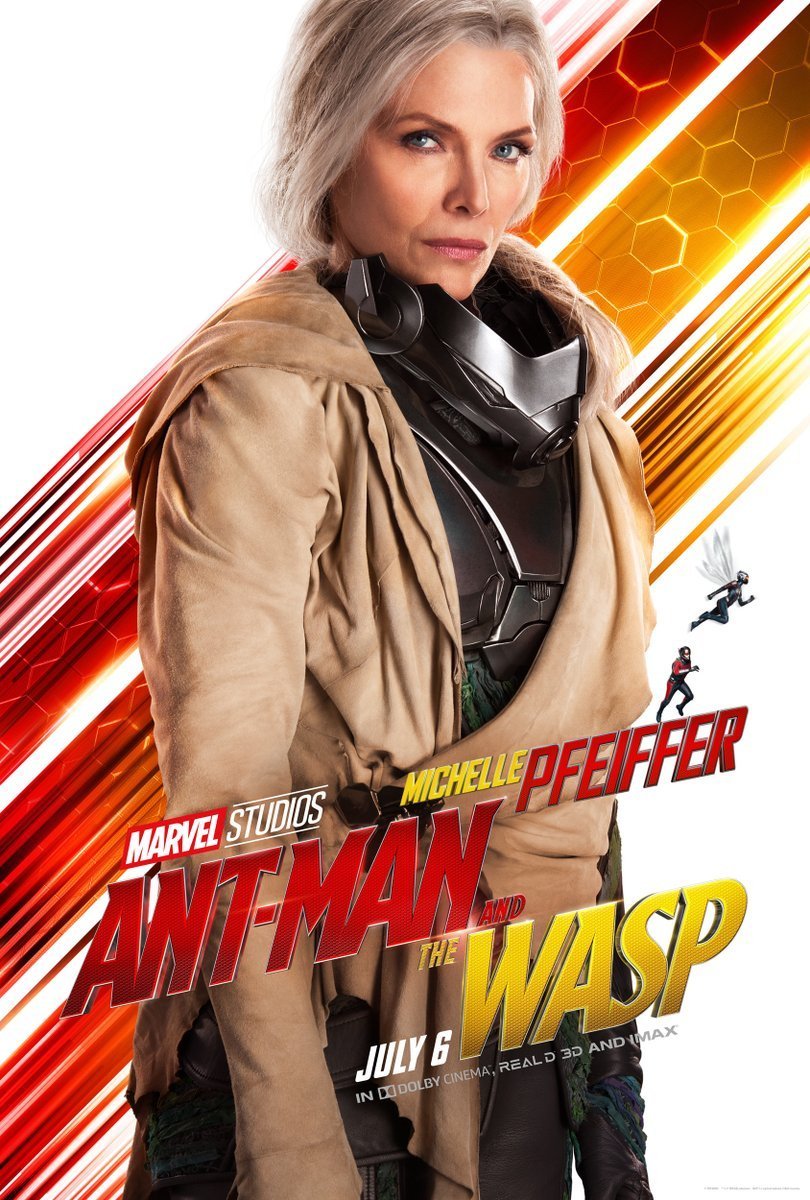 Pfeiffer is a pretty dedicated actor and as soon as she got cast for the role, she did not waste any time in searching material for the role which will actually include a fair bit of humor. Here's what she said in an interview with Variety while stating the difficulties she faced in doing the research:
"It had this great sense of humor about it and just this unusual tone. This new script has the same thing. It's nicely written. I just started reading them, and I'm having a really hard time. There's so much information on a page, and it's not linear. When I'm skim reading them it's difficult to know that this part comes after that and who is talking in what bubble."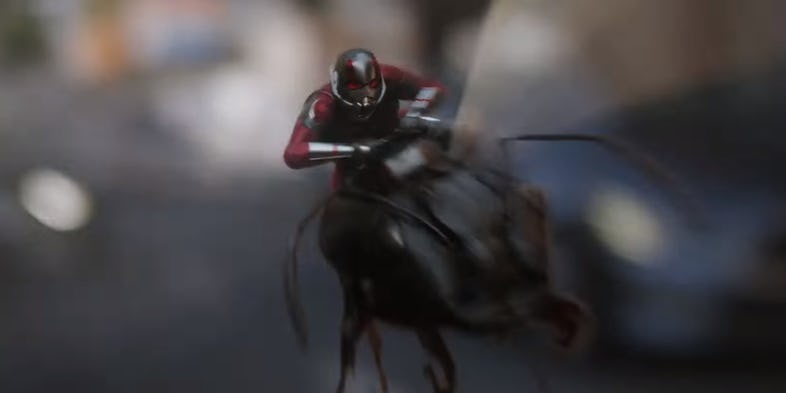 Paul Rudd mentioned how excited he was to work with Michael Douglas again and Michelle Pfeiffer as well. He said:
"And it was really cool to see Michelle Pfeiffer and Michael Douglas just on set. And I'd look over and go, 'Oh, my god. Legends. So they're both really lovely people and it was a thrill to get to work with them."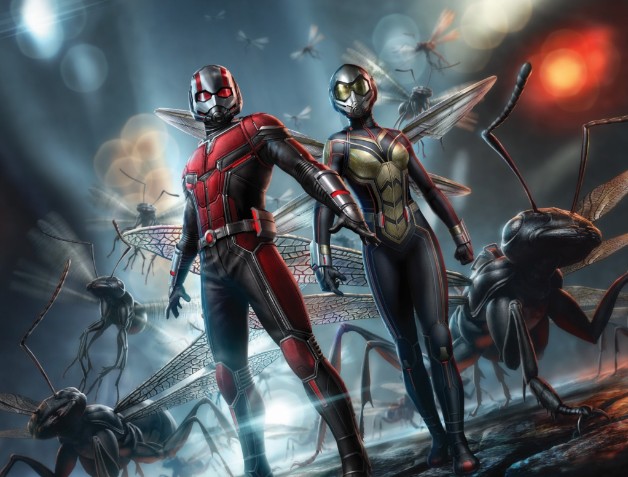 Ant-Man and the Wasp will come out on July 6, and here's the official Synopsis of the movie:
Play Now: Captain America Quiz:
Do You Know Everything About Captain America? Time To Prove!
"From the Marvel Cinematic Universe comes Ant-Man and The Wasp, a new chapter featuring heroes with the astonishing ability to shrink. In the aftermath of Captain America: Civil War, Scott Lang grapples with the consequences of his choices as both a super hero and a father. As he struggles to rebalance his life with his responsibilities as Ant-Man, he's confronted by Hope van Dyne and Dr. Hank Pym with an urgent new mission. Scott must once again put on the suit and learn to fight alongside the Wasp as the team works together to uncover secrets from the past".
Don't Miss: Deadpool 2 Had References To Major MCU Superhero You Completely Missed!!!