All the Avengers: Endgame stars are giving a lot of interviews, visiting talk shows, and the promotional tour is on a full swing. While everyone is celebrating, one star who was absent from most of the promotional events and now he has now sent a reminder to the survivors through a single post. Yes, we are talking about Josh Brolin, who has played the character of Thanos in the MCU.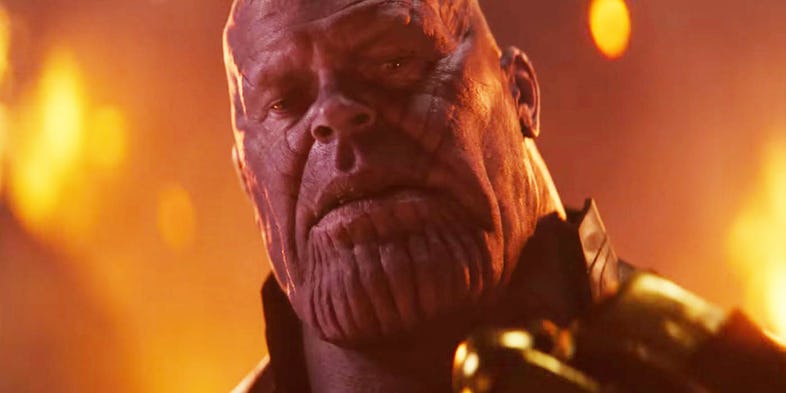 Brolin has posted a picture on Instagram giving a thunderous reality check to all the superheroes who are giving interviews and are celebrating this moment. Also, through his post, he has signaled towards the big fact that he is still superior to all the superheroes out there. As his message on Instagram is really brutal and scary.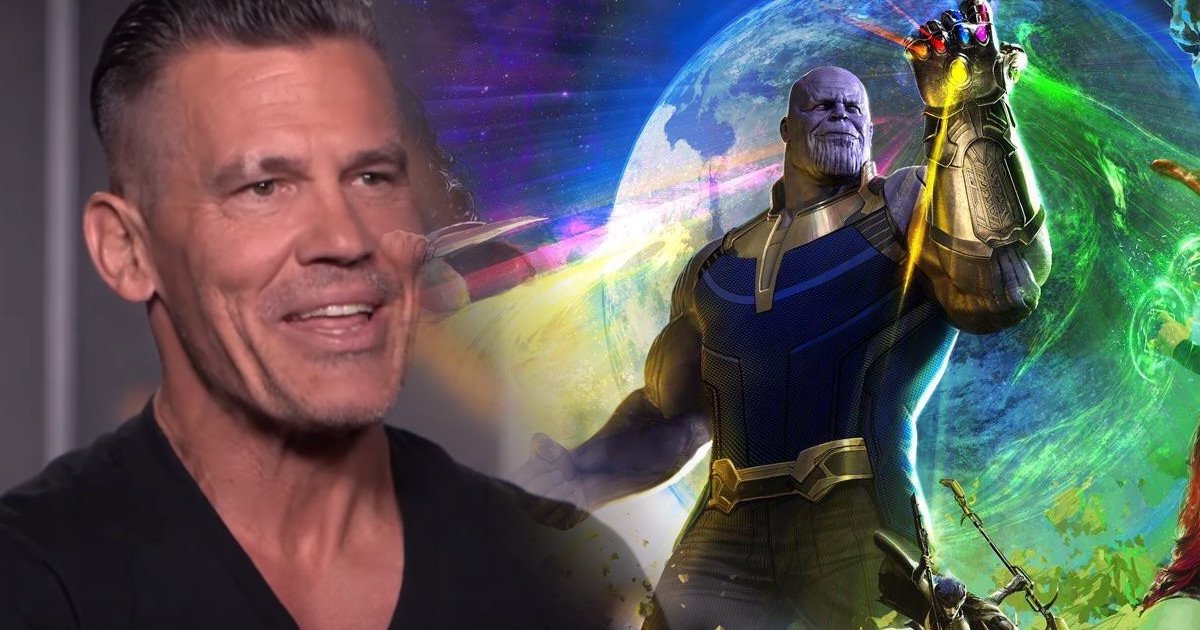 The theory of Ant-Man getting into Thanos' a** and then expanding into a giant Ant-Man that will kill the Mad-Titan has been doing the rounds and after the growing popularity of this theory, Brolin dropped a hilarious reply. Here's what he had shared in reply:
https://www.instagram.com/p/BvkbvZSAFq9/?utm_source=ig_web_copy_link
So, the man has been really vocal about his views on theories and trendy topics and so, after seeing a lot of interviews and talk shows featuring the cast of Avengers: Endgame, Brolin has put out another photo. But a scary photo isn't enough for Brolin as he also wrote an interestingly scary caption in order to remind the superheroes that, he's still unbeatable. The post is here, have a look: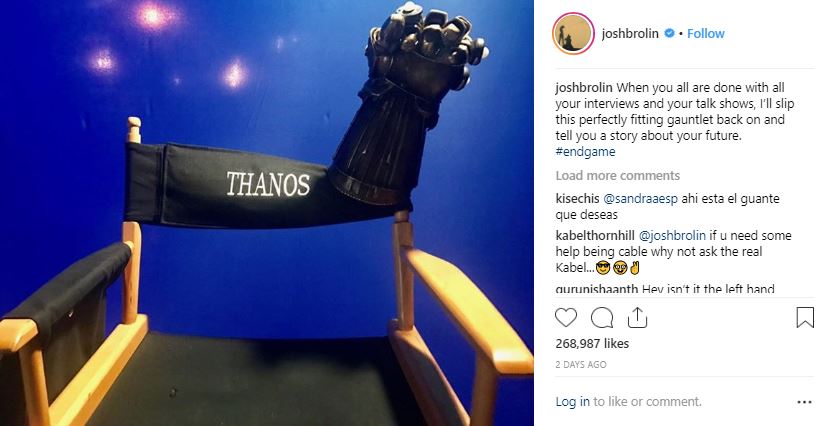 "When you all are done with all your interviews and your talk shows, I'll slip this perfectly fitting gauntlet back on and tell you a story about your future."
No wonder, it's going to be a mammoth task for all the superheroes but they'll give their best shot and, in order to know the result, we have to wait for April 26th.
"Writing is one of my strengths and all I can say is that I observe things and try my best in order to convert them into words without the pressure of satisfying people's demands."