Movies
Spider-Man: Into the Spider-Verse Had a Deadpool Easter Egg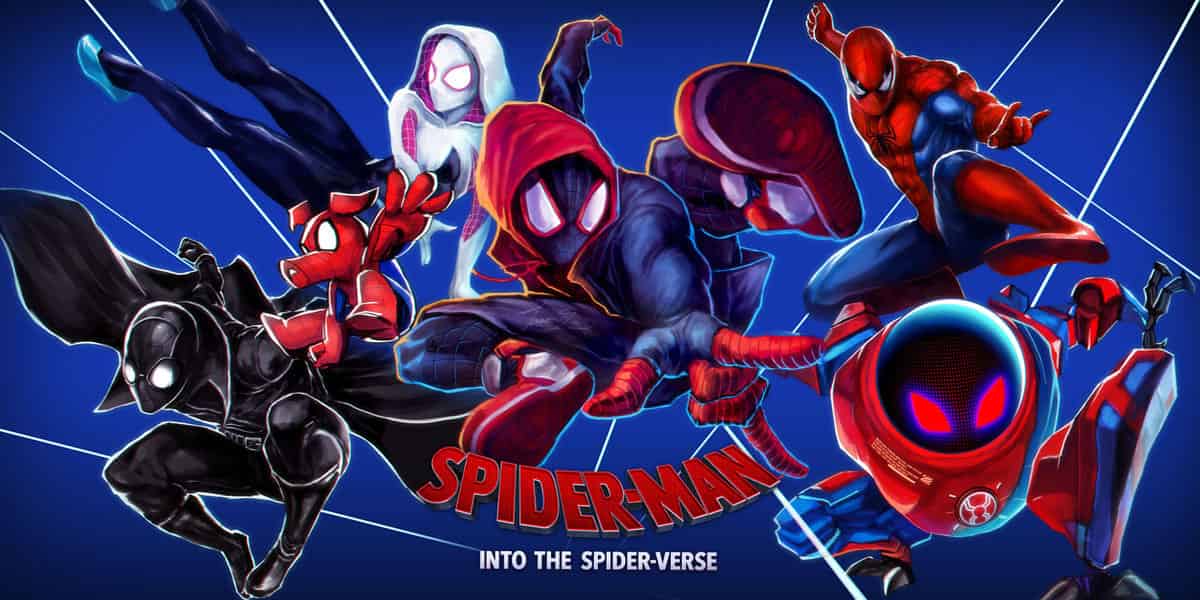 Many viewers have argued that Spider-Man: Into the Spider-Verse was one of the best, if not the best comic book movie of 2018. It was surely the very best Spider-Man story we have ever seen on screen as it took a deep dive into the mythology of Spider-Man, introduced us to the multiverse of Marvel and brought a comic book to life (obviously not in a live-action way). It won the Best-Animated feature award at the Oscars which it truly deserved.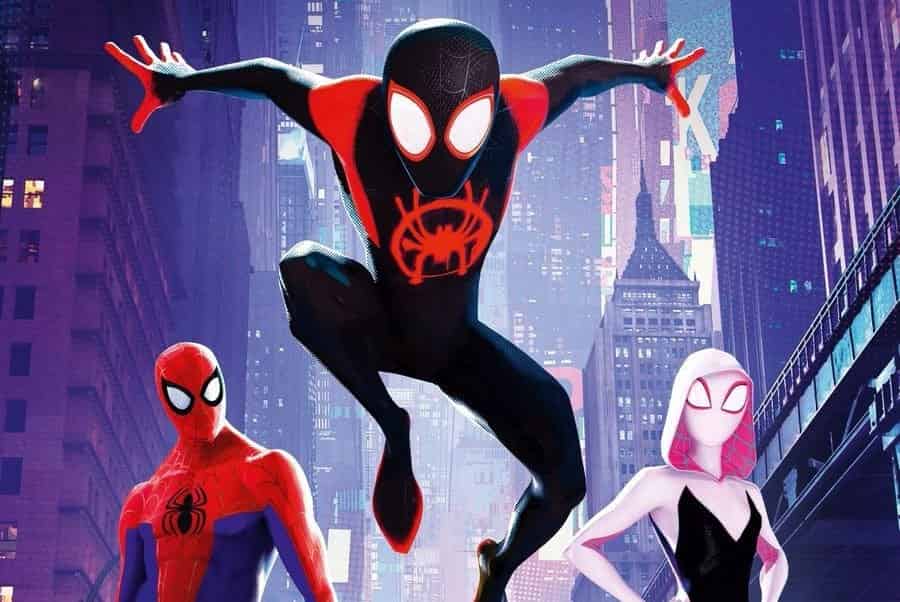 While there was so much going on related to Spider-Man, there were a lot of Easter Eggs in the film that weren't necessarily related to Spider-Man. One of those Easter Eggs has been spotted by Reddit user The_Nunb who recently shared a screenshot which shows us how the film gave a shout out to Spidey's best buddy, the good ol' Merc with a Mouth, Deadpool. Have a look:
Many could argue that this isn't necessarily a Deadpool Easter Egg, but it is what the Reddit user says, i.e. a "Legally Safe" way to present Deadpool when no one really expected anything related to him. Apart from this, the film takes the concept of Stan Lee Cameos to a whole new level as there's not one or 2, but 3 Stan Lee cameos in the film.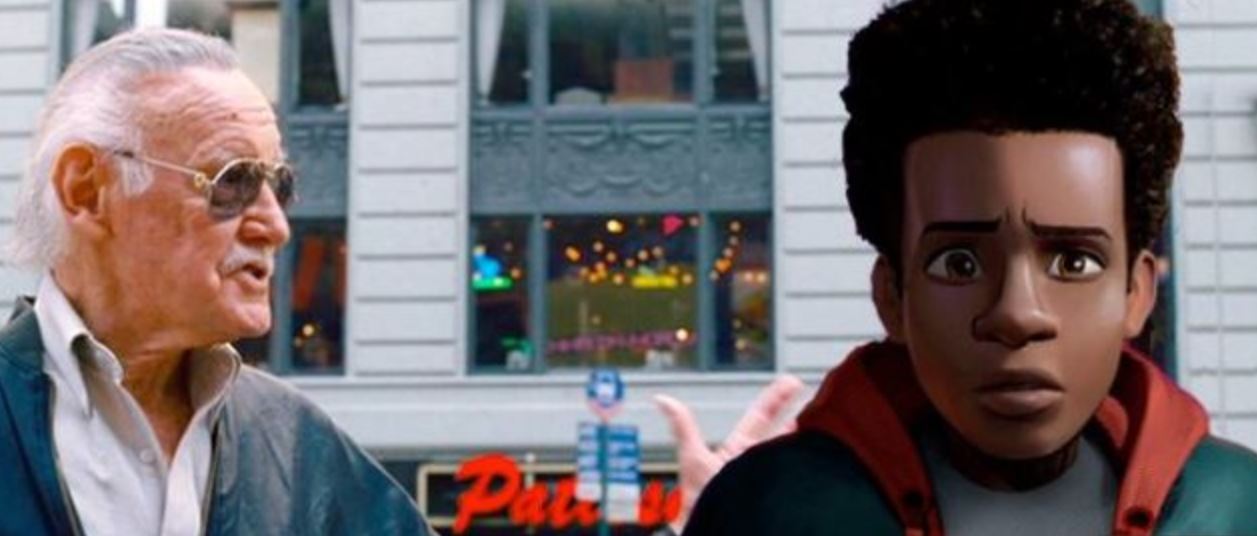 One of those cameos was apparent when we saw the movie in the theatres as Lee appears as a Salesman who talks to Miles. Things get tricky with the second and the third cameo as Stan Lee appears in one of the subway trains in the film, and the trick to spotting that cameo is to watch the scene in slow motion.
Have fun framing through the #SpiderVerse Blu-ray starting March 19th! 👀 pic.twitter.com/7JZXLbFr8y

— Nick Kondo 近藤 (@NickTyson) February 11, 2019
This wasn't it as there are more, with the third one being slightly easier to spot, but not that simple since Stan the Man is in a scene with a gigantic crowd involved. One of the producers in the film, Chris Miller recently took to Twitter to reveal yet another Stan Lee cameo in the film and teases that there could be dozens for us to spot. Here's the third Stan Lee cameo in Spider-Man: Into the Spider-Verse: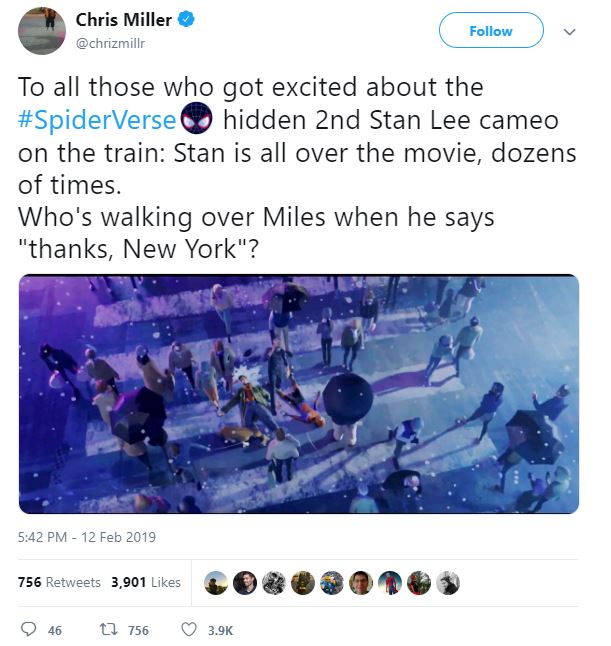 This was surely one of the greatest movies Sony has ever produced, and they have already announced 2 more films related to this Spider-Man continuity. This wasn't just a critical success with an Aggregate score on Rotten Tomatoes standing at 97%, but the film also did extremely well commercially since it brought in $359 Million at a budget of $90 Million. To have won an Oscar above that was just the greatest achievement Sony could have ever imagined.
What's interesting is that an early draft of the film was also trying to include Doctor Strange in some way, but that obviously didn't happen. Here's what co-writer Phil Lord had to say about this:
"The first draft ended with (Strange). Oh, that's right! It ended with him saying, 'Okay, I have some things to tell you…' It was the first draft, like three years ago. It ended with Doctor Strange. Literally, the last frame was Doctor Strange, going, 'Hello.'"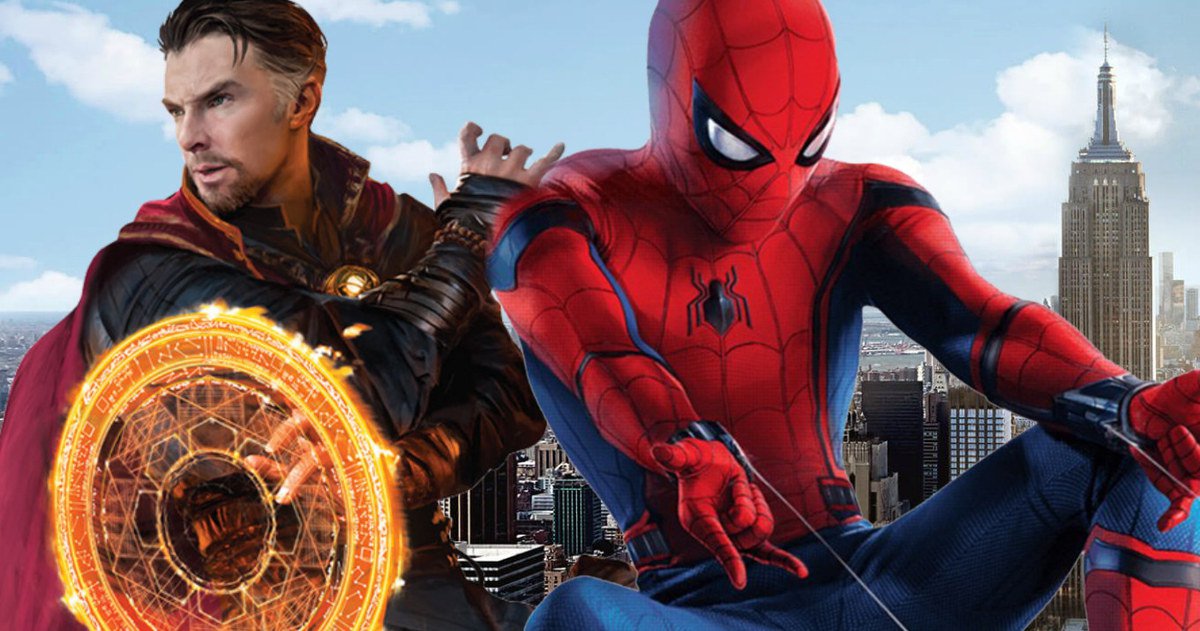 Well, this obviously couldn't have happened as Doctor Strange isn't Sony's property. But while it is amazing to see a live action MCU having big name characters interacting with each other, it would also be amazing to have an animated movie Universe like that some-time in the future.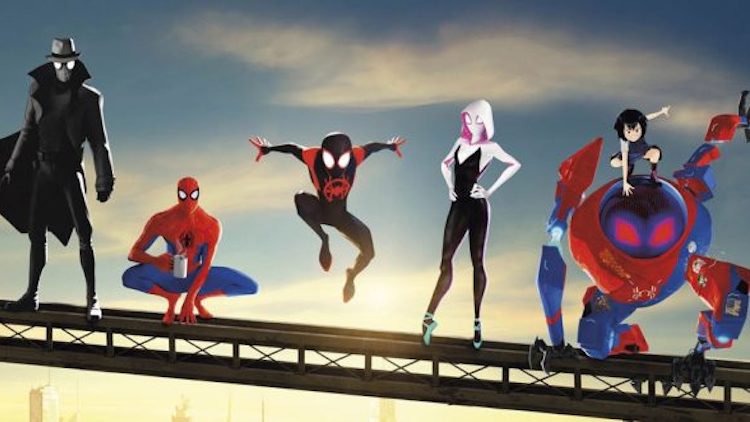 Here is the synopsis for Spider-Man: Into the Spider-Verse:
"Phil Lord and Christopher Miller, the creative minds behind The Lego Movie and 21 Jump Street, bring their unique talents to a fresh vision of a different Spider-Man Universe, with a groundbreaking visual style that's the first of its kind. Spider-Man: Into the Spider-Verse introduces Brooklyn teen Miles Morales, and the limitless possibilities of the Spider-Verse, where more than one can wear the mask."
Do you think this was a Deadpool Easter Egg? Tell us in the comments.