Movies
Captain Marvel Theory Suggests Nick Fury Didn't Lose His Eye to Goose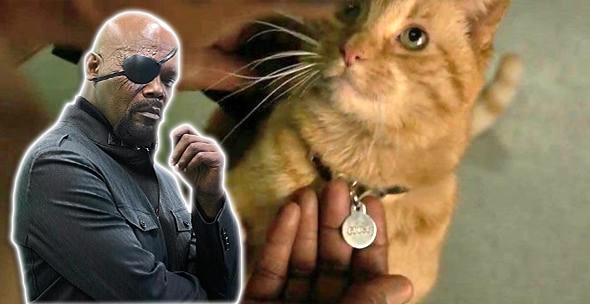 Captain Marvel is the recent addition to the movie roster of the Marvel Cinematic Universe. The movie comes at a time when the fandom was starved for both story and content. It not only establishes Carol Danvers as a force to be reckoned with in the Marvel Cinematic Universe but provides us with a large number of new facts and footage to scrutinize. The scrutiny that is necessary to determine the near future of the MCU, the scrutiny that is essential to the fandom to figure out how the events of Endgame and further phase 4 will play out in the coming years. Although the movie foreshadows a lot of events yet to come it is important that we also talk about what actually took place during Captain Marvel.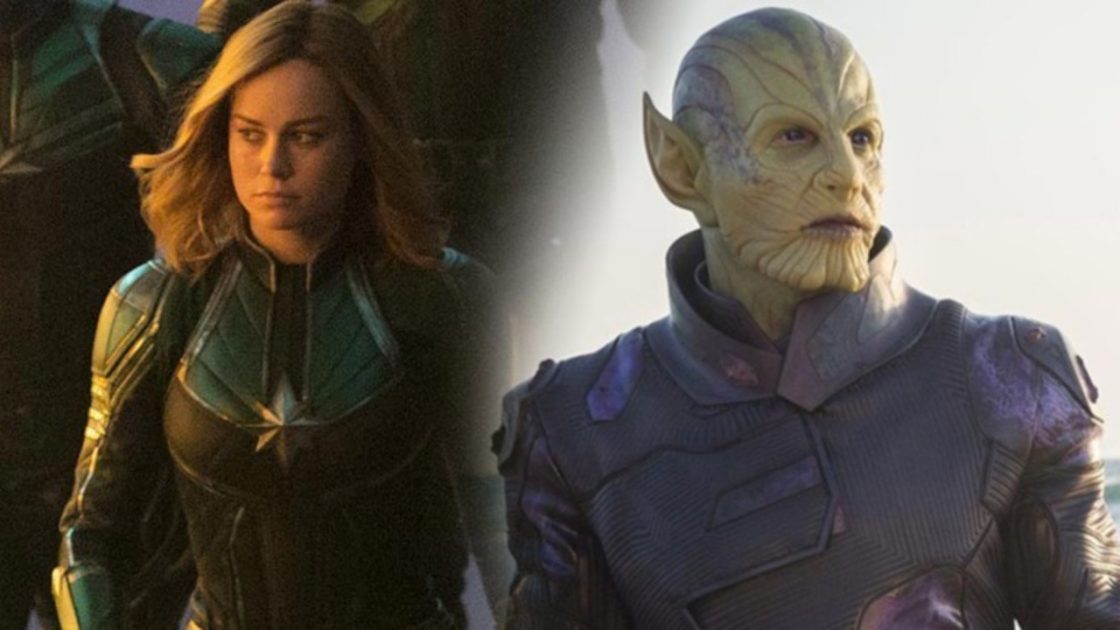 The movie follows around Carol Danvers and her origin story of how she became Captain Marvel, the Kree warrior who fought for the Skrulls and allied with earth to protect the space stone. Brie Larson gives a magnificent performance as the manipulator of energy Carol Danvers of the Marvel Cinematic Universe but fans were more excited about a supporting role rather than the protagonist of this film.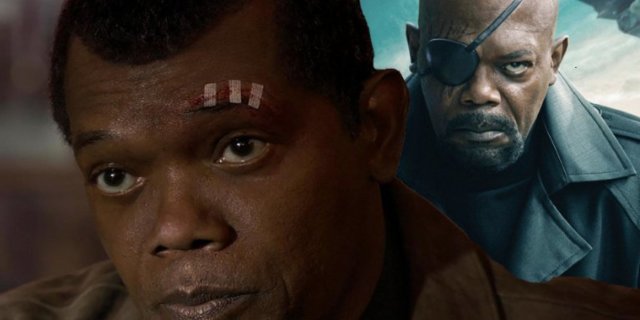 Yes, I am of course talking about Samuel L Jackson's Nick Fury and his role in the exploits of Captain Marvel. When Brie Larson's Captain Marvel visits earth in all of her space stone glory she is accompanied (and opposed for a small time) by a young Nick Fury who is assigned to her case.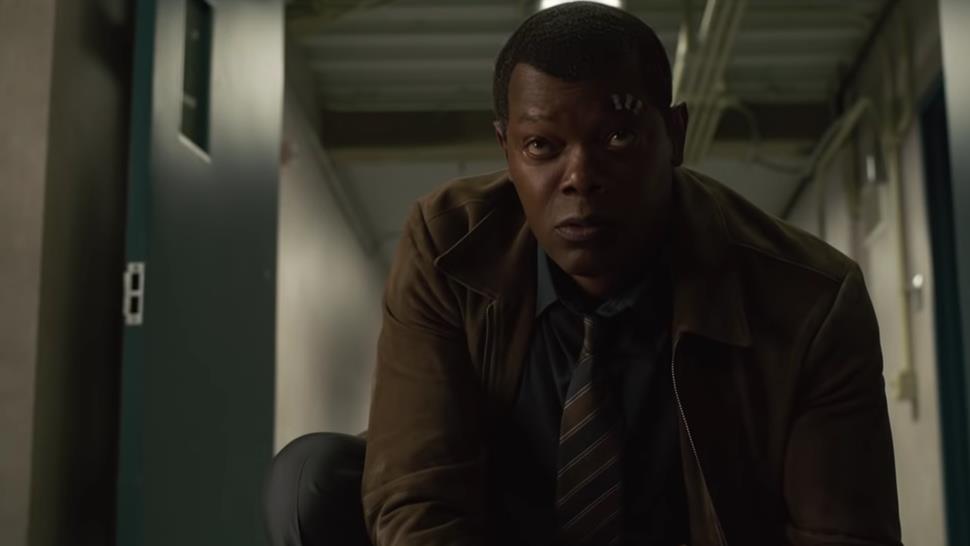 The role of Nick Fury is a substantial one in the events of Captain Marvel and we get to see a side of the super spy that has yet remained a mystery to the fandom of the Marvel Cinematic Universe. Not only is Fury much younger than we remember him to be at the end of Infinity War but he also has both of his eyes. Of course, this did not come as a surprise to the fans of the series as Samuel L. Jackson had already warned the fandom of this change.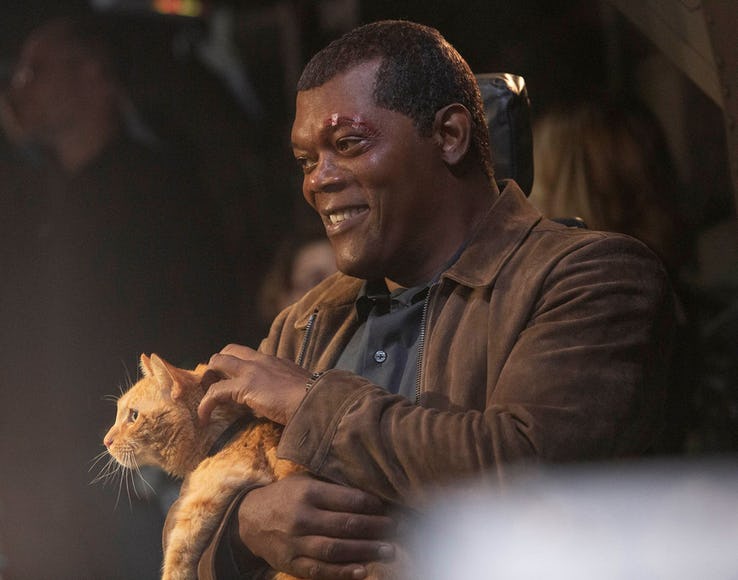 But what did come as a surprise is the fact that the one to take away Fury's eye was Goose the cat from Captain Marvel. It was rather hilarious that the master spy was outwitted by a cat that he even liked, although the cat was, in reality, a dangerous alien creature that just hung out with Fury and Danvers.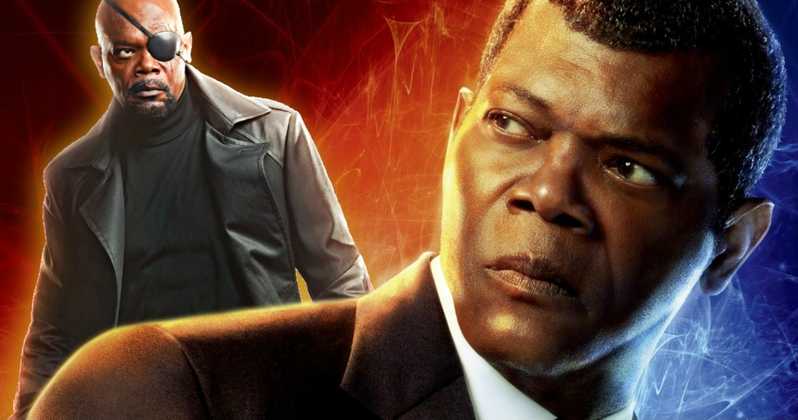 I think that there is more to the process of Fury losing his eye than just being scratched out by a cat. Why do I say that? Because Fury is the spy. His secrets have secrets and he rarely does anything without the fulfillment of an ulterior agenda. There seems to be a distinct possibility that Fury, in fact, did not lose his eye during the events of Captain Marvel but subsequent to that movie and simply put an eye patch in the movie blaming the cat. Now, why would he do that? The answer would be to outwit the Kree and the Skrulls alike. To make them think that he is handicapped and now has a blind spot when in fact he has none.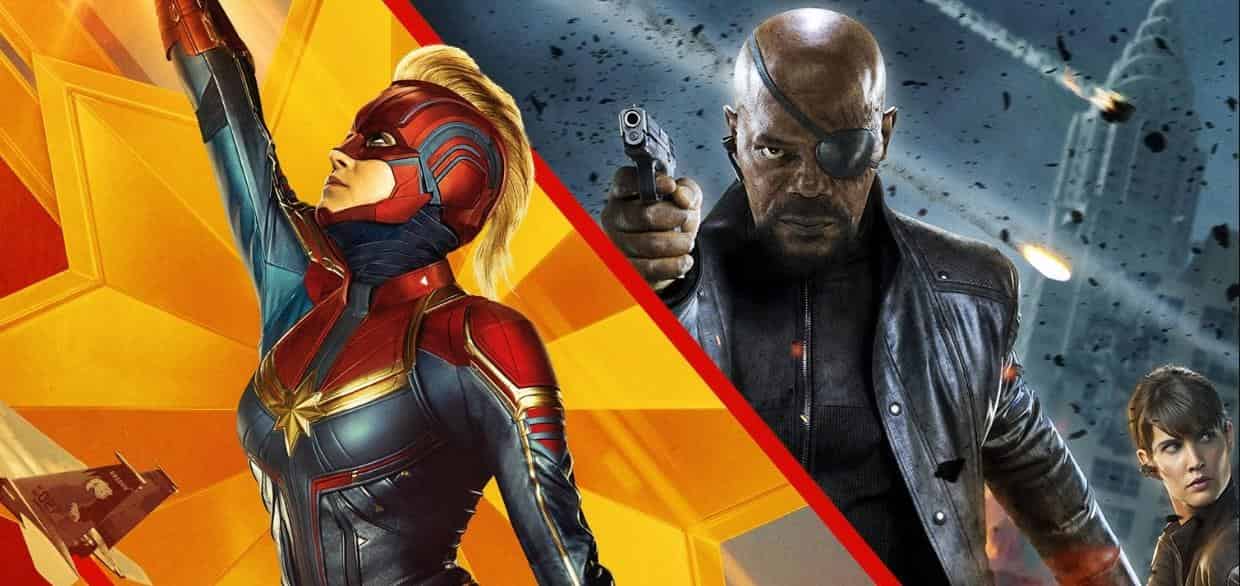 This kind of underhanded tactics cannot be put beyond Fury's realm of thinking. He has a cunning that extends far beyond the realm of normal human understanding and the man has been battling hostile alien forces for the past 24 years. He has gained more knowledge than any one of us could ever hope for and he may have fooled us all.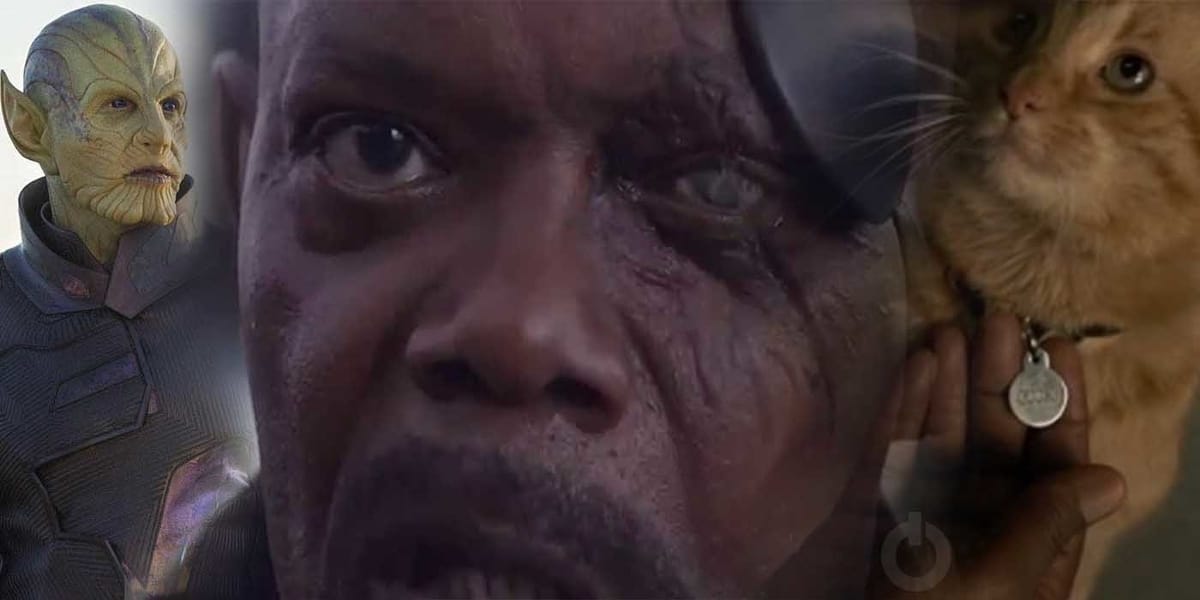 The theory sounds feasible until you realize that Fury removes his eye patch during the events of Captain America: The Winter Soldier to reveal his ruined eye. Well, my answer to that is that Fury did lose his eye between Captain Marvel and Winter Soldier to someone he trusted dearly, just not to Goose the cat.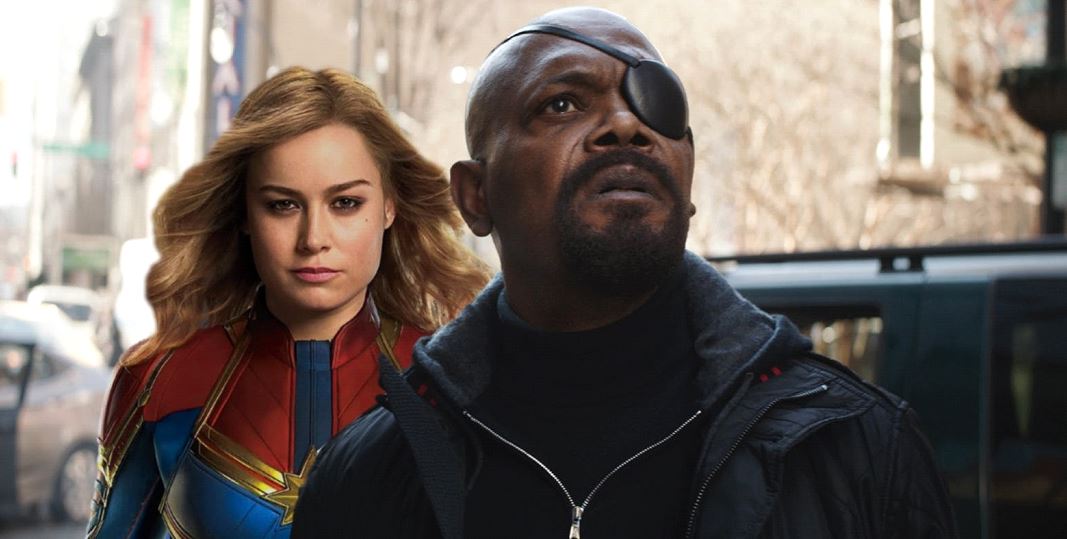 It may register as a rather surprising coincidence but it is more feasible than I would like to admit. It is your choice to believe me or not but I would like to remind everyone that stranger things have occurred in the Marvel Cinematic Universe. Do you think there is some plausibility to Fury playing his own game or does this all sound completely stupid to you? Let us know your opinions in the comments below.