Movies
Avengers: Endgame – Iron Man Armor Room Revealed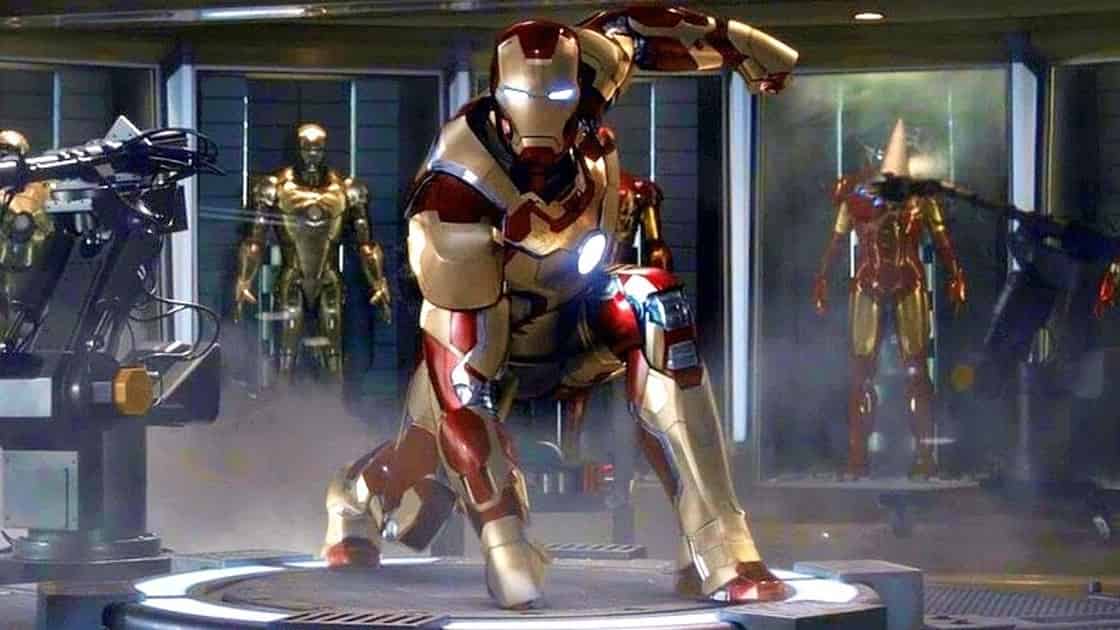 This is going to be a big month for the MCU as we the Captain Marvel reviews are going to hit the net, and they will set the basis for the film to hit the theatres in the next 3 days. But beyond Captain Marvel, what people are looking for is new updates from Avengers: Endgame, and that we are going to get in abundance. A new Endgame trailer is expected to come out some time between March 11 and 21, but until then, let's just make good with all the leaks that we have been getting over time.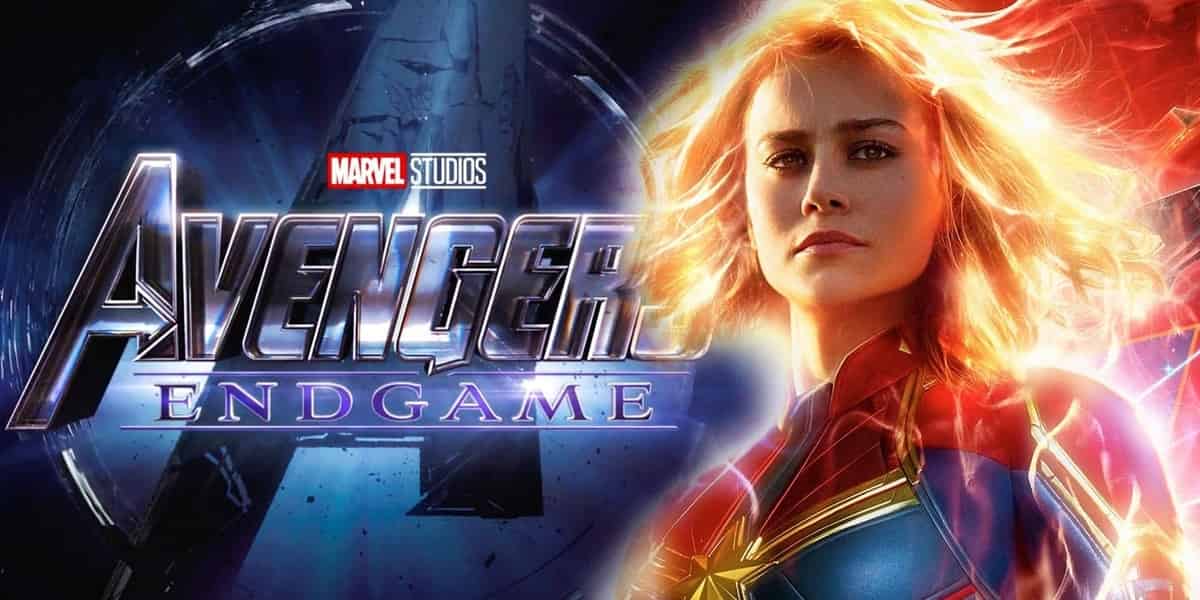 Marvel hasn't been too big on marketing Avengers: Endgame till now as all we have seen is a trailer and a TV Spot. No promotional photos, images or posters have been released except just 1 or two. But the movie isn't short of marketing as even without the official reveals, there have been some major leaks that have told us enough to be really psyched.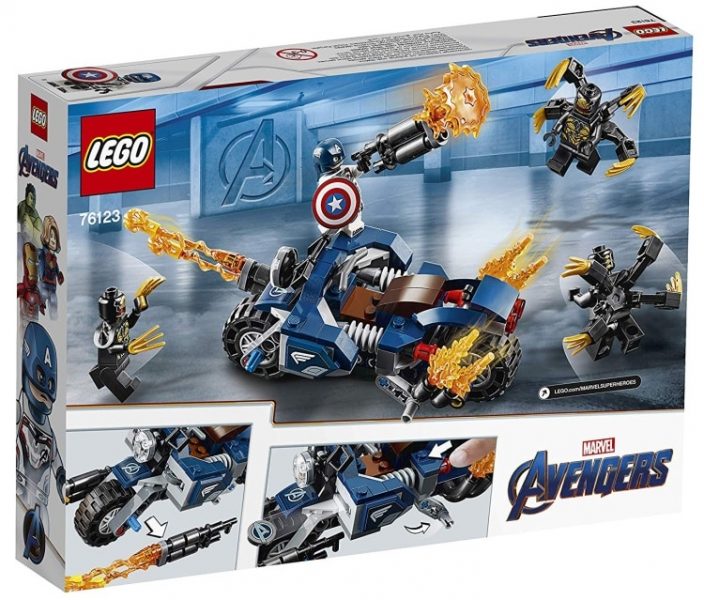 To start the proceedings, there were a lot of leaks from promo art and action figures. LEGO, which is usually the area where the big leaks come from was lacking behind. All we got was the following descriptions and nothing more from LEGO: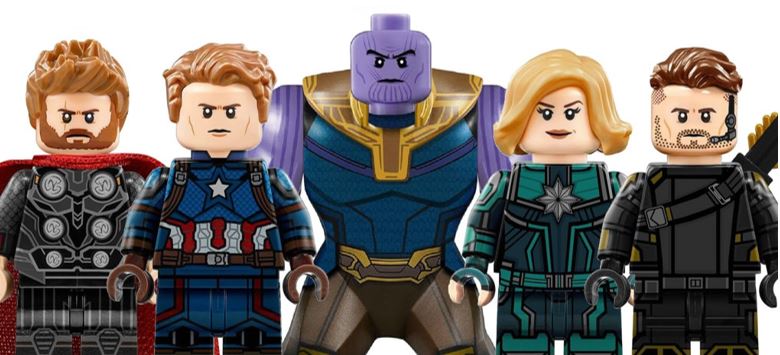 Captain America: Attack of the Outrider (76123) for $20, 167 pieces
War Machine Crusher (76124) for $35, 362 pieces
Iron Man Armor Room (76125) for $60, 524 pieces
Avengers Super Quinjet (76126) for $80, 832 pieces
Battle of the Assembled Avengers (76131) for $100, 699 pieces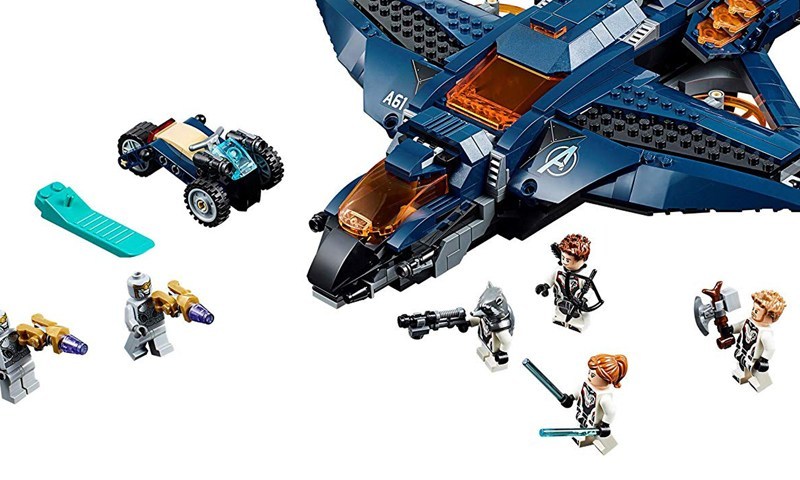 Now we have seen the Warbuster (Crusher) armor in a LEGO set, Captain America's massive motorcycle and the Super Quinjet. What was left was Iron Man's Armor Room and the Battle of the Assembled Avengers. Today is our lucky day as we do get the Iron Man Armor Room as a part of a leaked set. Have a look: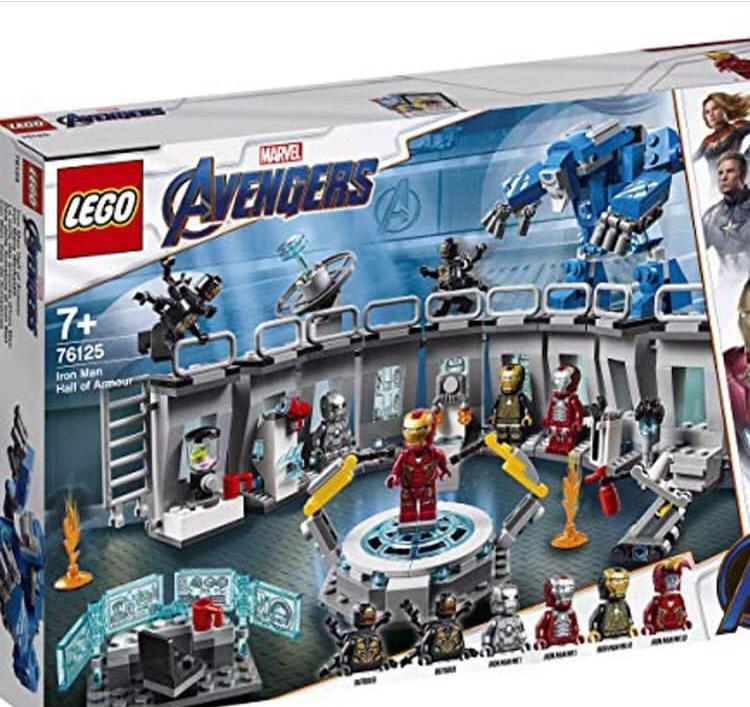 It has been confirmed by other leaked sets that there will be an attack on the Avengers facility, and that will bring us to Iron Man's Armor Room. As we see the Outriders present in this particular set, there may be a possibility that we don't see them attack the armor room because the Russos have mentioned that the action figures aren't exactly accurate. But what's interesting to see is the armors present in the room.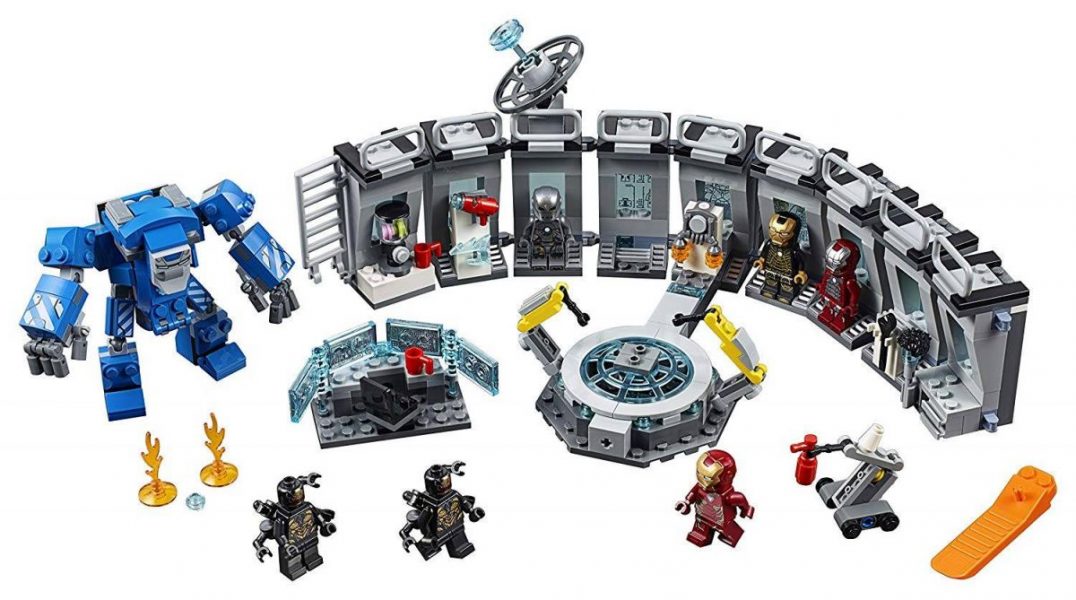 We have the first ever suit that Tony made in a cave (Mark 1), then we have the briefcase armor (Mark 4) seen in Iron Man 2, and then there are two from Iron Man 3 (Mark 41 aka Bones and Mark 38 aka Igor). It would be interesting to see Tony bring in the house party protocol in the final battle against Thanos. Apart from the suits, we also have Dum E present in the armor room.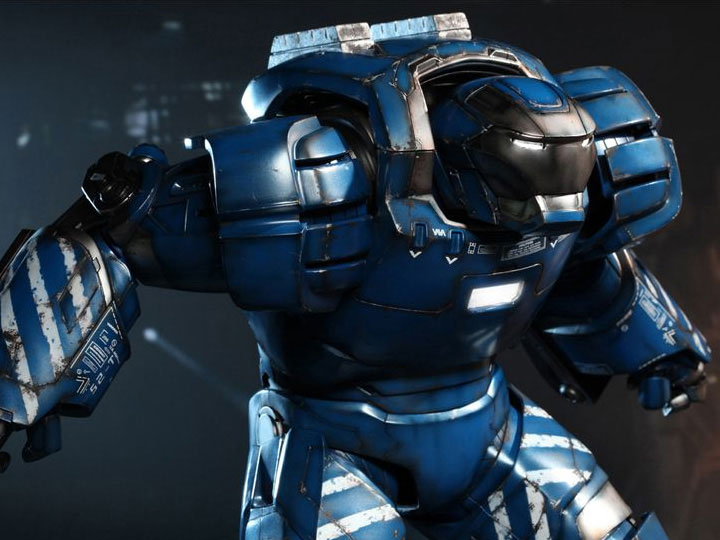 Directed by Joe & Anthony Russo, Avengers: Endgame will open on April 26, and it'll presumably star Robert Downey Jr., Chris Hemsworth, Mark Ruffalo, Chris Evans, Scarlett Johansson, Benedict Cumberbatch, Jeremy Renner Don Cheadle, Tom Holland, Chadwick Boseman, Paul Bettany, Tom Hiddleston, Idris Elba, Danai Gurira, Peter Dinklage, Benedict Wong, Elizabeth Olsen, Anthony Mackie, Sebastian Stan, Gwyneth Paltrow, Benicio del Toro, Josh Brolin, Pom Klementieff, Karen Gillan, Dave Bautista, Zoe Saldana, Vin Diesel, Bradley Cooper, Chris Pratt, Paul Rudd, Samuel L. Jackson, Cobie Smulders, Tessa Thompson, Evangeline Lilly, Aaron Taylor Johnson, Cate Blanchett, Michelle Pfeiffer, Michael Douglas, Tilda Swinton, Jeff Goldblum, Katherine Langford, Stellan Skarsgard and Brie Larson.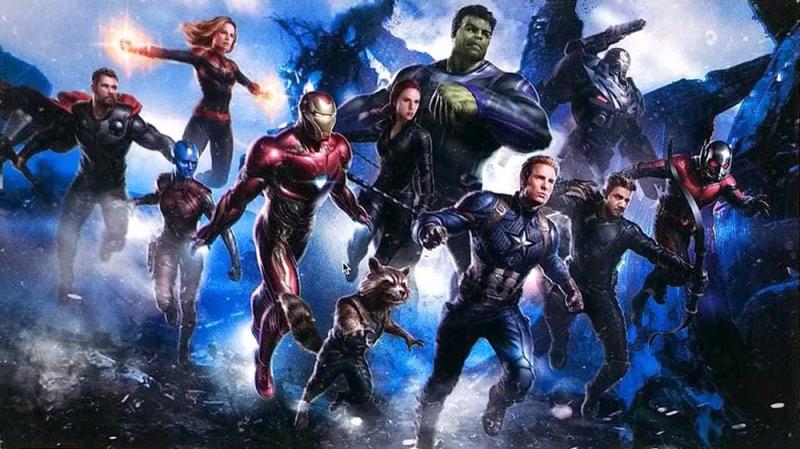 Here's the official synopsis:
"After the devastating events of Avengers: Infinity War (2018), the universe is in ruins due to the efforts of the Mad Titan, Thanos. With the help of remaining allies, the Avengers must assemble once more in order to undo Thanos' actions and restore order to the universe once and for all, no matter what consequences may be in store."
Do you think we will see any more Iron Man suits in Tony's Armor Room or do you think that the LEGO set is completely accurate? Tell us in the comments.