Movies
New Avengers: Endgame Action Figures May Have Given Away Big Spoilers
While the digital marketing of Avengers: Endgame may be taking its time, the action figures and other merchandise have been promoting the movie much faster and on a much grander scale. Even before we got our first ever trailer for Avengers: Endgame, the action figures had revealed the white Quantum Realm suits of the Avengers. LEGO took its time, but it also came with some major leaks for Avengers: Endgame. Now new action figures have come in to tell us more about the film.
New figure of Cap in his Quantum Suit. He's wearing the 2012-era helmet. from MarvelStudiosSpoilers
The above mentioned Reddit post shows the action figure that teases Cap's helmet from the first Avengers movie. Now we know that he is going have his suit from the first Avengers movie back in this one, but the rest of the suit here is the new white Quantum Realm suit recently revealed in the trailers. So, this here is more or less a confirmation that this entire suit is completely CGI, and it is completely nanotech, that will form around the body of the Avengers as and when they want it to. The evidence of this suit being Nanotech comes from the set photos. Have a look:
As you can see above, not only do these photos show the Avengers having mystery wrist devices on their hands, they also have CGI tracking dots upon their suits. So, that itself is a given that in this particular scene, the Avengers actually have their Quantum Realm suits on. Nanotech gives away the purpose of these wrist devices as well because they may be the ones that story the nanoparticles of the suits. Also, they may be the reason for the Avengers going into the Quantum Realm.
But the purpose of Captain America wearing his old Avengers 1 suit here is a little hard to understand. We know that before traveling through time, the Avengers would first go and fight Thanos. So perhaps in that fight, the original Captain America died, and the likes of Tony Stark, Scott Lang, and the Hulk go back to the past to recruit Captain America from that timeline?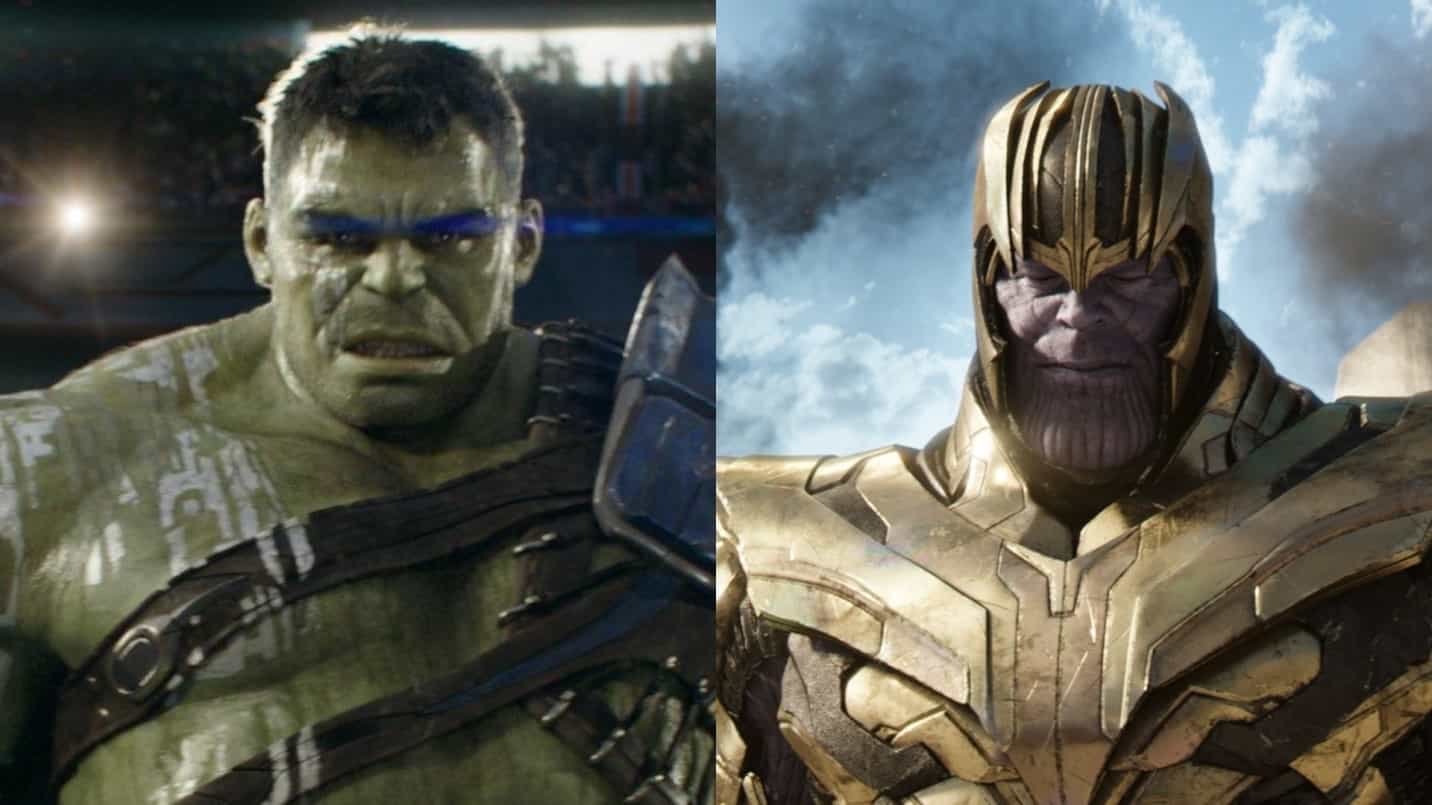 Well, this is kinda far fetched, but we cannot be sure of anything that's going to happen. Now let's get back to the action figures. Next up we have 2 new Funko Pops coming in the same Box. These Funko Pops are of Hulk and Thanos, selling within a single box. Have a look: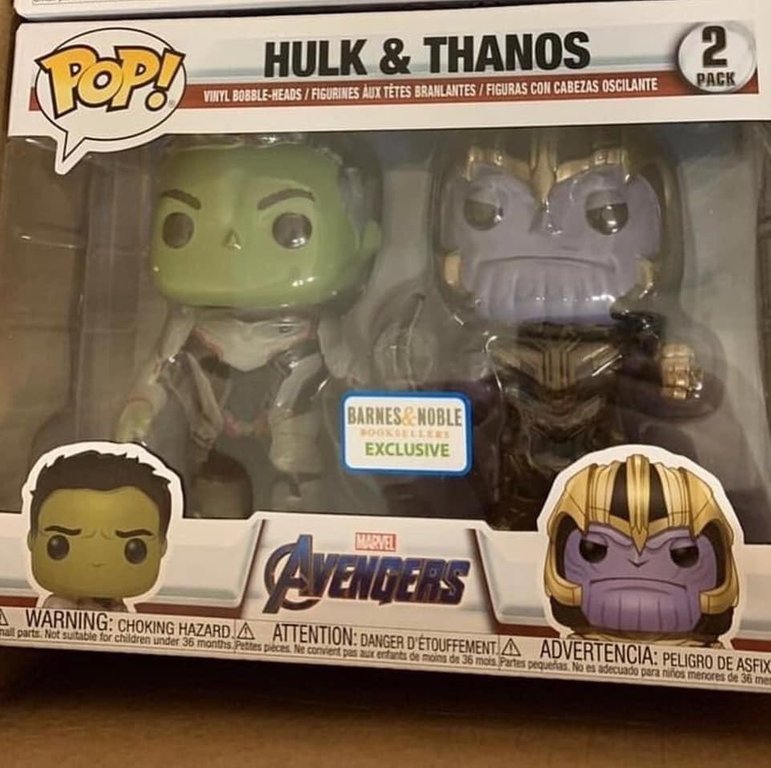 This possibly gives away the fact that a Hulk vs. Thanos 2.0 is heading our way. Hulk has his white hair here, and he also has the Quantum Realm suit, so perhaps this indeed is Professor Hulk. But since Hulk needs to have an edge over Thanos in his second battle against the Mad Titan, this could very well be the World Breaker Hulk. Next up we have the action figures that started the whole Quantum Realm suits thing. Have a look at Thor and Rocket who will probably embark on yet another mission: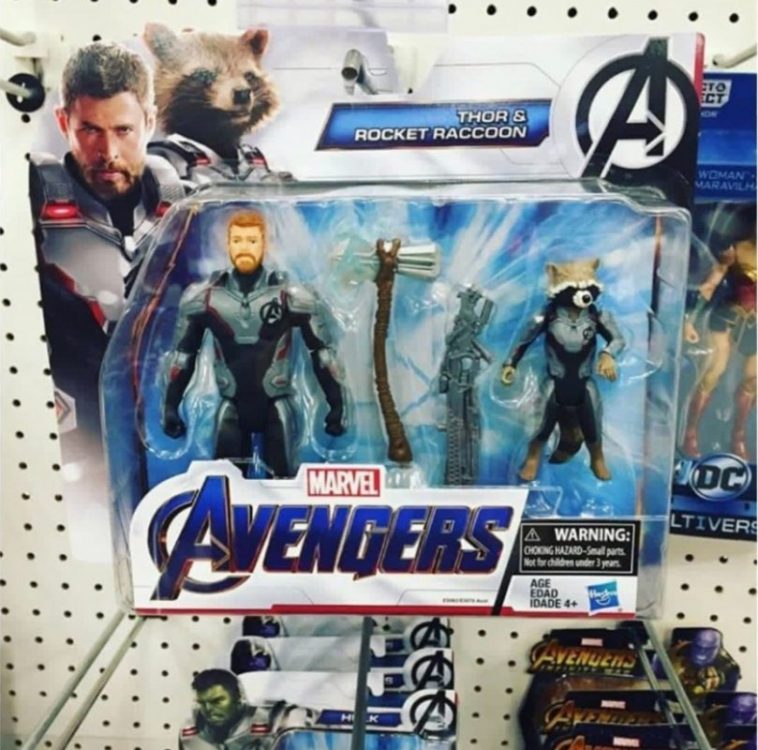 Directed by Joe & Anthony Russo, Avengers: Endgame will open on April 26, and it'll presumably star Robert Downey Jr., Chris Hemsworth, Mark Ruffalo, Chris Evans, Scarlett Johansson, Benedict Cumberbatch, Jeremy Renner Don Cheadle, Tom Holland, Chadwick Boseman, Paul Bettany, Tom Hiddleston, Idris Elba, Danai Gurira, Peter Dinklage, Benedict Wong, Elizabeth Olsen, Anthony Mackie, Sebastian Stan, Gwyneth Paltrow, Benicio del Toro, Josh Brolin, Pom Klementieff, Karen Gillan, Dave Bautista, Zoe Saldana, Vin Diesel, Bradley Cooper, Chris Pratt, Paul Rudd, Samuel L. Jackson, Cobie Smulders, Tessa Thompson, Evangeline Lilly, Aaron Taylor Johnson, Cate Blanchett, Michelle Pfeiffer, Michael Douglas, Tilda Swinton, Jeff Goldblum, Katherine Langford, Stellan Skarsgard and Brie Larson.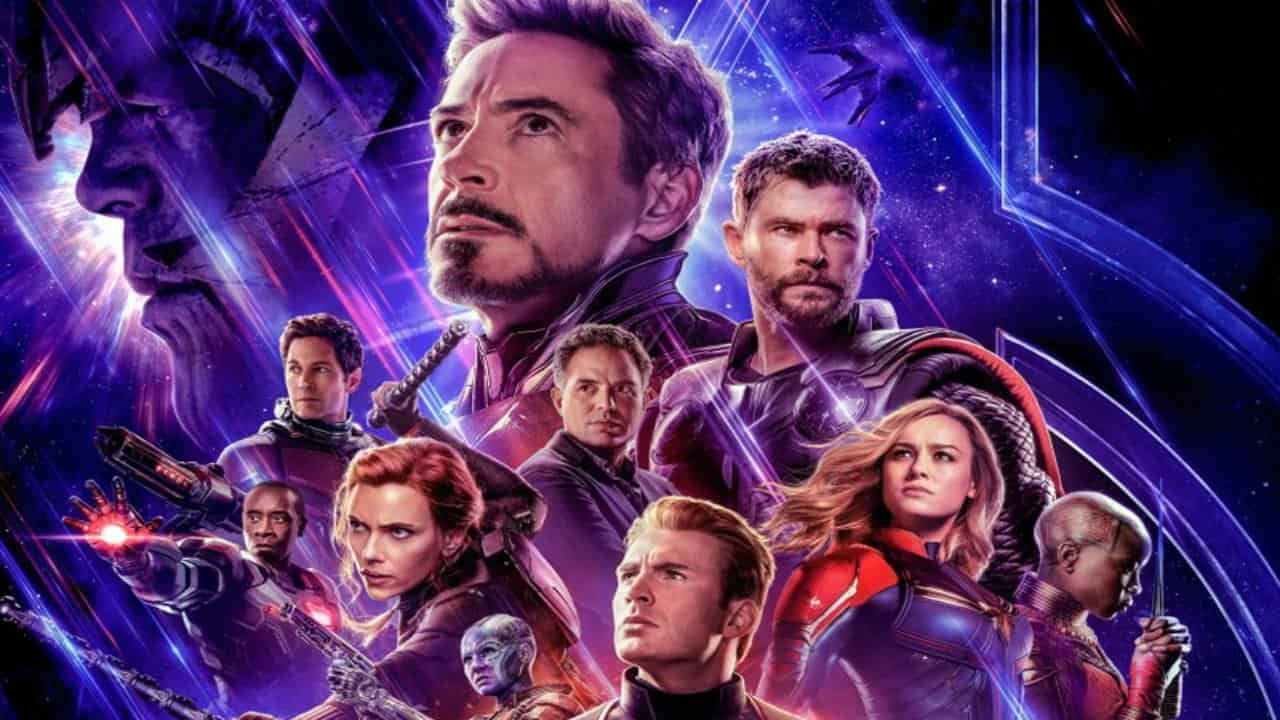 Here's the new synopsis of Avengers: Endgame:
"Thanos snapped his fingers in Avengers: Infinity War, and half the life in the universe instantly dissolved. Now a ragged group of surviving warriors, including Captain America, Black Widow, Iron Man, Thor, and the Hulk works to counteract the Mad Titan's genocidal action.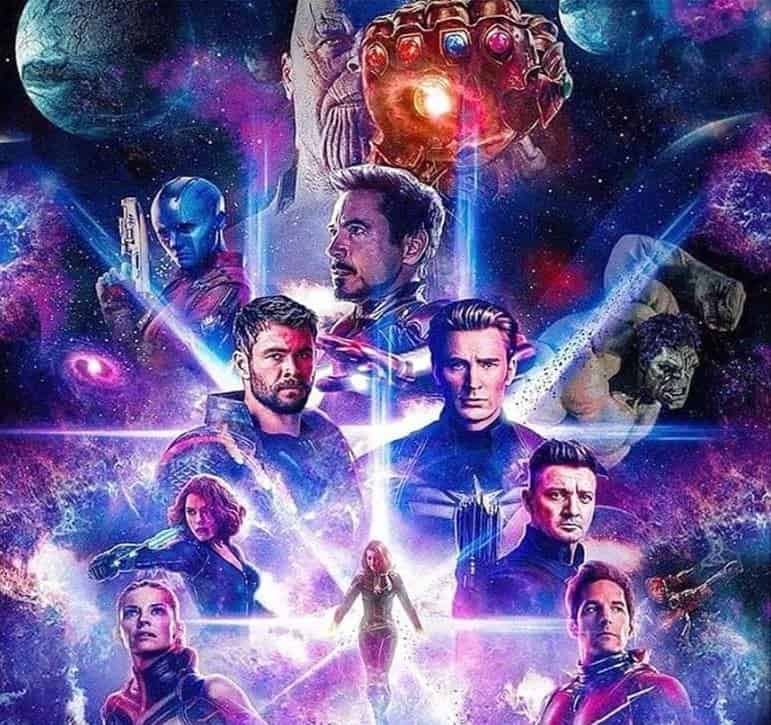 Since our heroes couldn't stop Thanos the first time, what makes them think they can win in a rematch? The answer may be in overwhelming power, thanks to Captain Marvel, or in the tiniest spaces between atoms accessible to Ant-Man. Avengers: Endgame will rewrite the Marvel Cinematic Universe as we know it. When it's all over, nothing will be the same."