Indian
Tollywood Movies Copied From Hollywood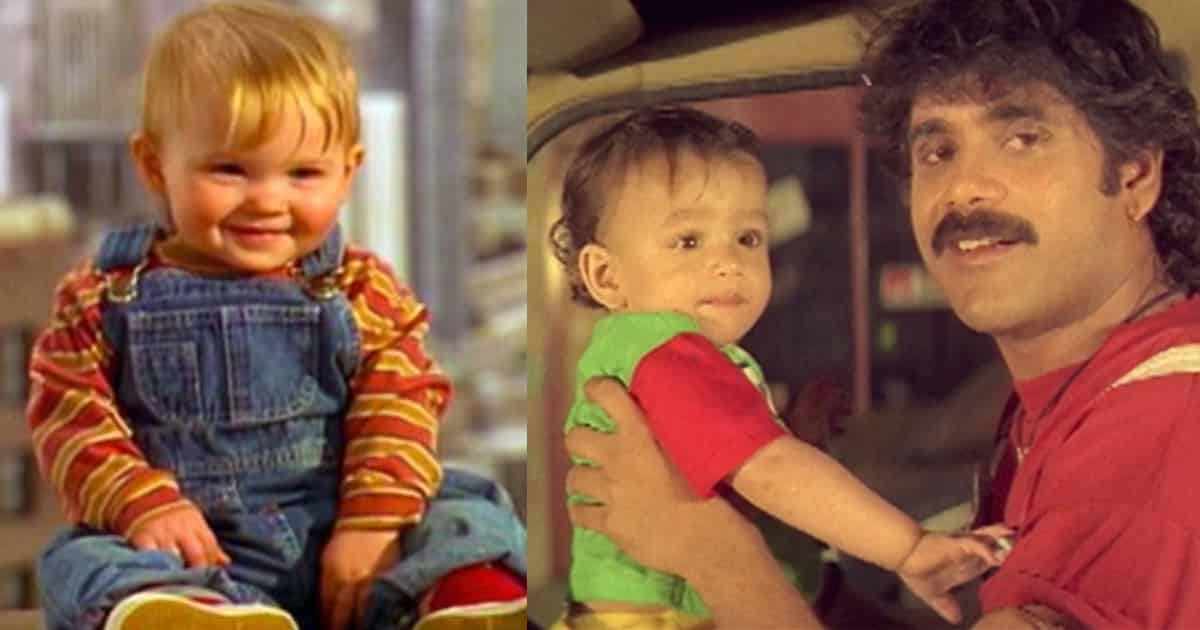 Tollywood Movies Copied From Hollywood:
Tollywood is the world's third largest industry in the world. It is the second largest industry in our country. Not only it produces some really amazing Telegu films, but also it has many hard working and determined individuals. But there are some Telegu movies which are exactly similar to Hollywood movies. Below mentioned is a list of Telegu movies which are copied from Hollywood movies.
[adinserter block="21″]

So, before watching any of these Tollywood movies, make sure that you don't watch the similar Hollywood movie, it will ruin your experience.
[adinserter block="31″]
Tollywood Movies
Hollywood Movies
Maa Nanna Chiranjeevi
Pursuit of Happiness
Aatma Balam
The Reincarnation of Peter Proud
Action 3D
Hangover
Ahana Pellanta (Allari Naresh)
Marrying the Mafia
Amaravathi
Silence of the Lambs
Andaru Dongale Dorikithe
Excess Baggage
Anjali
Son-Rise: A Miracle of Love
ANJI
Indiana Jones and The Last Crusade
Anthapuram
Not Without My Daughter
Apoorva Sahodarulu
Corsican Brothers
Arunachalam
Brewster's Millions
Bachelors (2000)
100 Girls
Bhairava Dweepam
Conan the Barbarian (1982)
Bhamane Satyabhamane
Mrs. Doubtfire
Bharateeyudu
Falling Down
Chandralekha
While you were Sleeping
Chiru Navvutho
Life is Beautiful (1997)
Chirutha
Swept Away
Criminal
The Fugitive
Dookudu (2011)
Good Bye Lenin
Endukante… Premanta
Just Like Heaven
February 14 Necklace Road
I Know What you did Last Summer (1997)
Gaayam 2
A History Of Violence
Game (2006)
Changing Lanes
Ghajini (2008)
Momento (2002)
Hasini
Late Autumn (2010)
Hello Brother
Twin Dragons (Jackie Chan)
Hero (2008)
Police Academy
Homam (2008)
The Departed (2006)
Indrudu Chandrudu
Moon Over Parador
Indumathi
Psycho
Keka
Classic
Key (2011)
Exam (2009)
Khaidi (1983)
Rambo First Blood
Kirathakudu
Escape from New York (Entire 2nd half)
Manavudu-Danavudu
Face Off
Manmadhudu (2002)
What a woman wants
Maryada Ramanna
Our Hospitality
Mee Shreyobhalashi (2007)
Japanese Film Ikinai
Mosagallaku Mosagadu
The Good the Bad and the Ugly
Mrugaraju
Ghost and the Darkness
Nani
Big (1988)
Nee manasu naaku telusu
On the Line (2001)
Nenu Meeku Telusa
Clean Slate (1994)
Neti Siddartha
The Godfather
Nirnayam
Stakeout
Oka Vichitram
Bowfinger
Oosaravelli
Vengeance
Paape Na Praanam
Nick of Time
Pilla Zamindar (2011)
A Millionaire's First Love
Pothuraju
The Life of David Gale (2003)
Raatri
The Exorcist
Robo
Making Mr.Right
Sakhi
Barefoot in the Park
Sathi Leelavathi
She-Devil
Satyabhama (2007)
50 First Dates
Satyame Shivam
Planes, Trains, and Automobiles
Sisindri (1995)
Baby's Day out
Siva Shankar
The Road to Perdition
Stalin (2006)
Pay It Forward (2000)
Thenali
What about Bob?
Totti Gang
Saving Silverman
Veta (1986)
The Count of Monte Cristo
Visakha Express (2008)
Strangers on a Train
[adinserter block="51″]