Movies
Spider-Man: Far From Home – LEGO Figure Reveals New Look at Mysterio's Helmet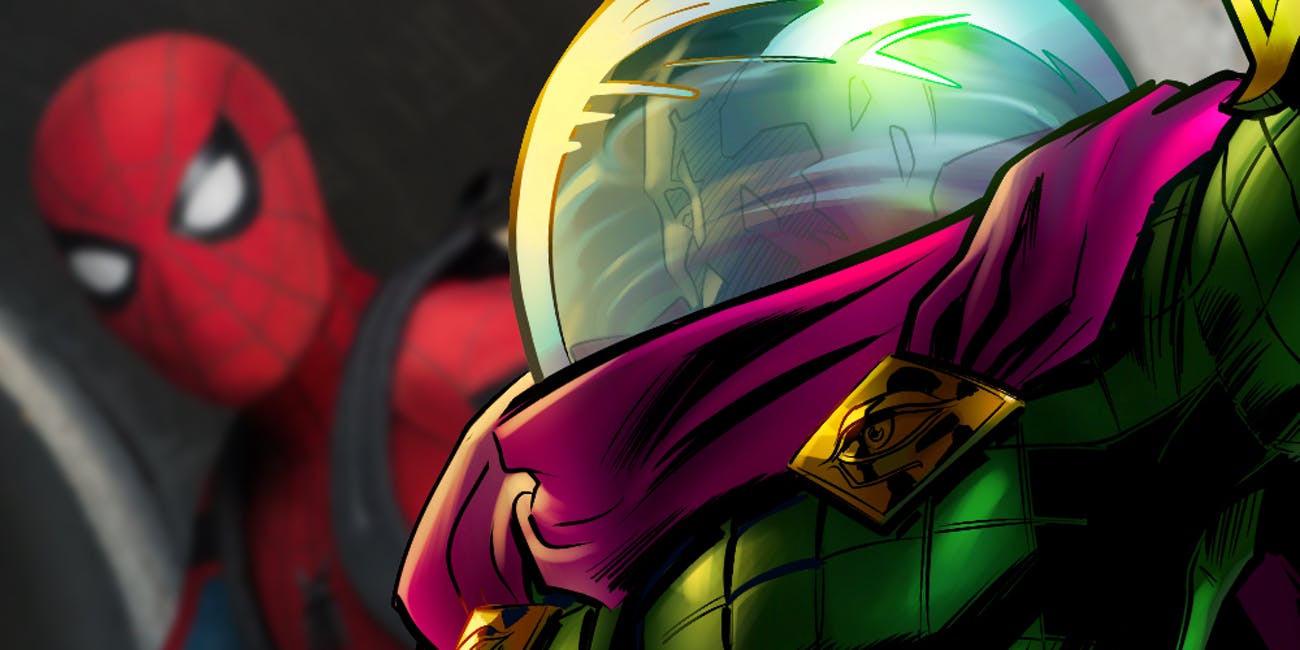 While there's still time before we shift our focus to Spider-Man: Far From Home as there's still Captain Marvel and Avengers: Endgame left to hit the theatres. After we see Captain Marvel get successfully established into the MCU, and the final event that will completely change the future in Avengers: Endgame, Spider-Man can come in for with his new solo outing and lead us into the next Phase of the Marvel Cinematic Universe.
https://youtu.be/xelddfDzCn0
Recently we got a new international trailer for Spider-Man: Far From Home, but the next phase of marketing for this film will only begin after Avengers: Endgame hits the theatres. Which means that we can only expect a new trailer with some more footage somewhere around May, i.e. 2 months before the release of the film. Typically, Sony likes to release 3 trailers for their upcoming movies, but in order to prevent spoilers for Avengers: Endgame, they would want to wait until the movie comes out.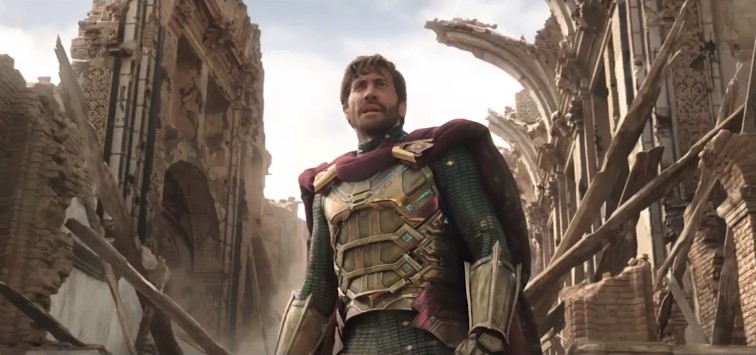 This film involves a very rich cast as not only are the core members of Spider-Man: Homecoming returning in the film, there are new entries like Nick Fury, Maria Hill, and Jake Gyllenhaal's Mysterio. Nick Fury has a significant role in this story as he is the one that brings Mysterio into play. At CCXP, Jake Gyllenhaal weighed in upon how he gets recruited by Fury and what's the tie-up between them.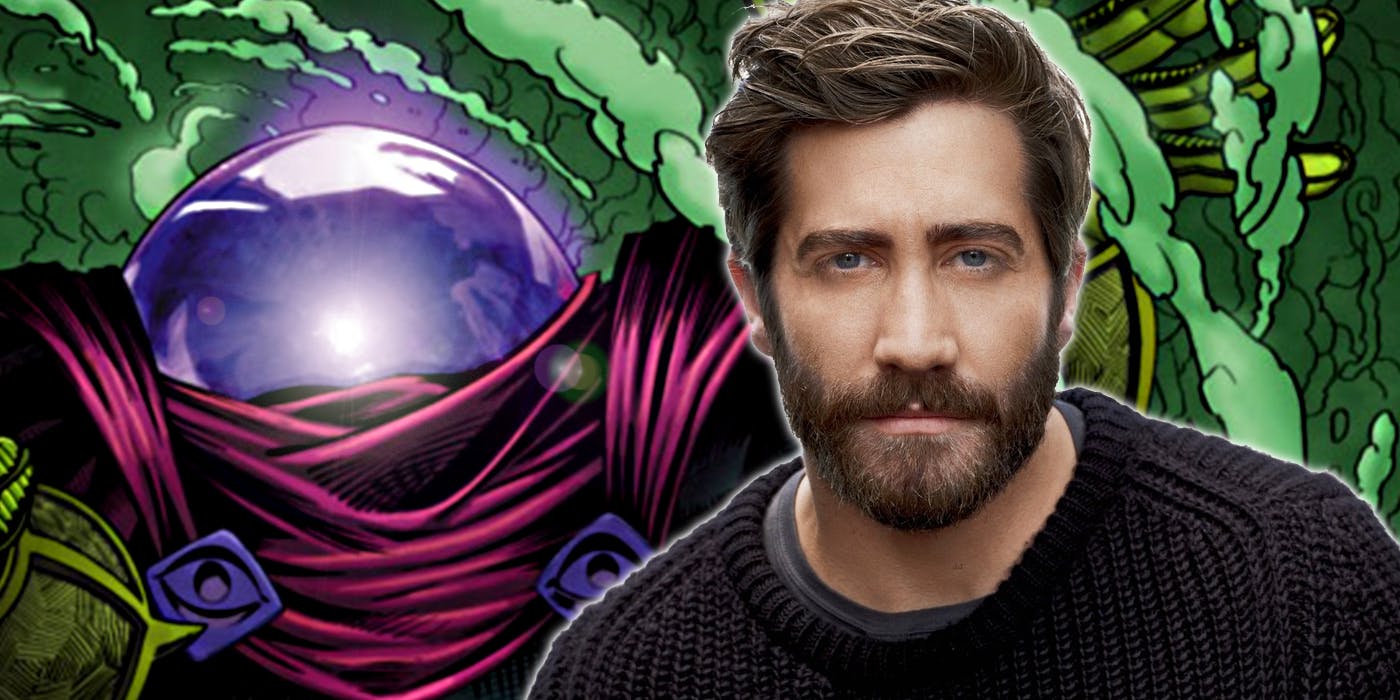 He said:
"There are these threats to the world, the Elementals, elemental creatures. And Mysterio is someone who knows about them and wants to make sure that the world is safe from them. And Nick Fury asks him to come on and help because he's the only one who really understands them. And then he teams up with the friendly neighborhood Spider-Man and unfortunately has to make him become more than a friendly neighborhood Spider-Man."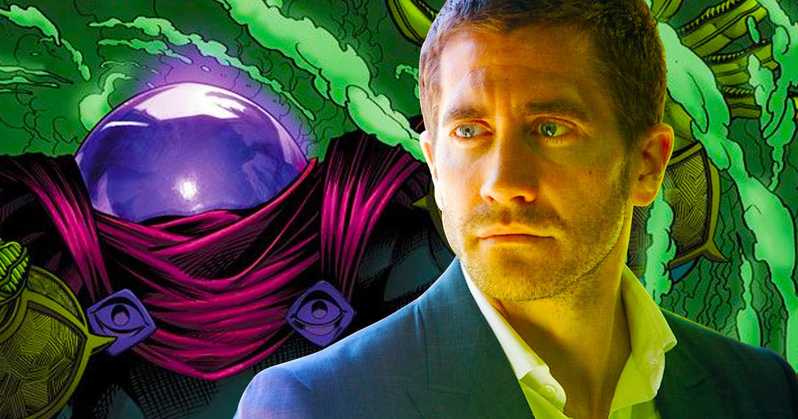 He also spoke about Mysterio with the Los Angeles Times, and he answered the question of why he took on this role in particular:
"It's great. He's a great character. It's one of those things, people have asked me for a number of years, 'You wanna do a movie like that? If you were asked to, would you?' And my response has always been, particularly since being at Sundance, so many of the stories have always been, for many years since I've been coming here, character-driven, and that has always been my desire, is to find something in that space, that seems to match my skill and also my own honesty. And it just so happened that it does with that part, so I'm glad that people feel excited about it."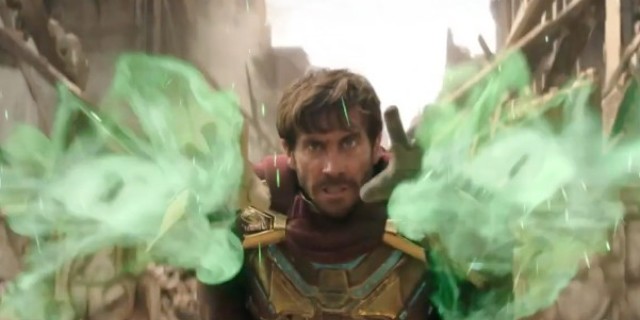 Talking about Mysterio, this is a great take at him, and considering the fact that he is a Special Effects expert, Marvel can actually use that to their greatest advantage. As far as we know, they may have done exactly that as the Spider-Man: Far From Home trailer was full of visually stunning sequences. The one thing that Marvel has nailed is the costume of Mysterio. He gets a royal Thor & Doctor Strange-esk look, and his "abilities" are more like Iron Man.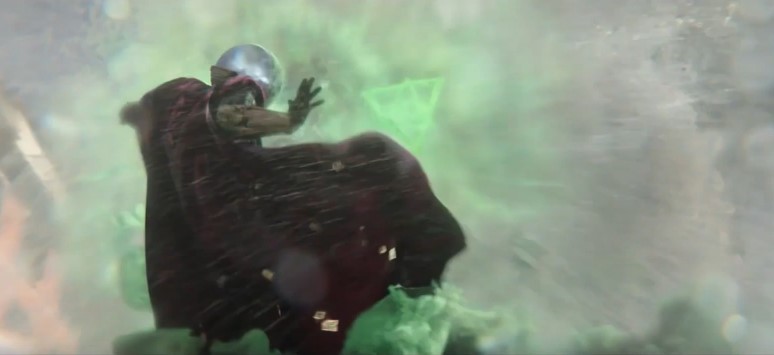 What's great is the Gold added to the Purple and Green Costume. But the entire look was incomplete without the Fish Bowl helmet, and we are glad that Marvel has managed to put that onto the suit as well. A new leak coming from LEGO has given us a fresh look at Mysterio's whole get up along with the Helmet. Have a look: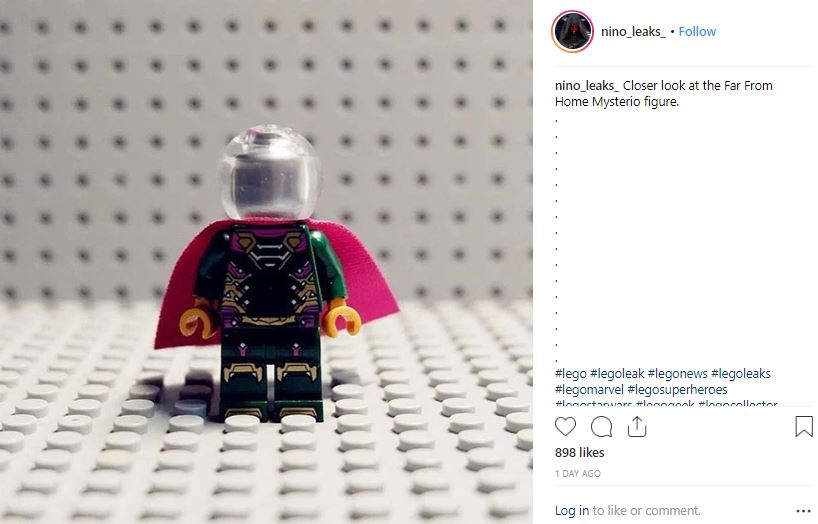 Spider-Man: Far From Home comes out on July 5th. Here's the official Synopsis: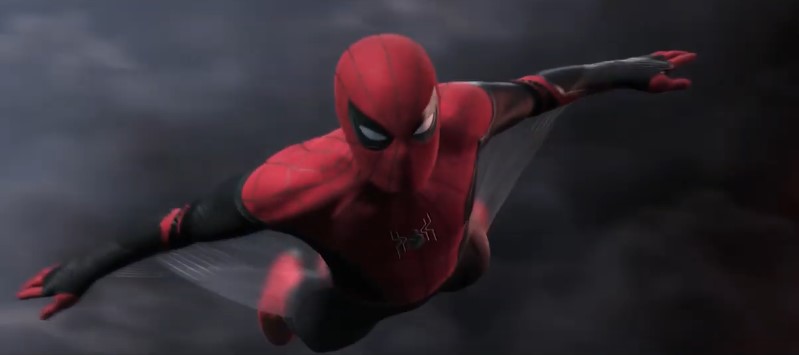 "Peter Parker returns in Spider-Man: Far From Home, the next chapter of the Spider-Man: Homecoming series! Our friendly neighborhood Super Hero decides to join his best friends Ned, MJ, and the rest of the gang on a European vacation. However, Peter's plan to leave super heroics behind for a few weeks are quickly scrapped when he begrudgingly agrees to help Nick Fury uncover the mystery of several elemental creature attacks, creating havoc across the continent!"