Movies
New Ronan Still & Captain Marvel Magazine Cover Released
Marvel is going to begin their year launching the ultimate MCU prequel that could retcon anything out of the 19 movies that follow it in the timeline. Captain Marvel will be an origin story of Carol Danvers, but it will also be an origin story for the likes of Nick Fury, Phil Coulson and even the Guardians of the Galaxy villain, Ronan the Accuser. The movie is just one month away and so its final stage of digital marketing is flourishing through the Internet.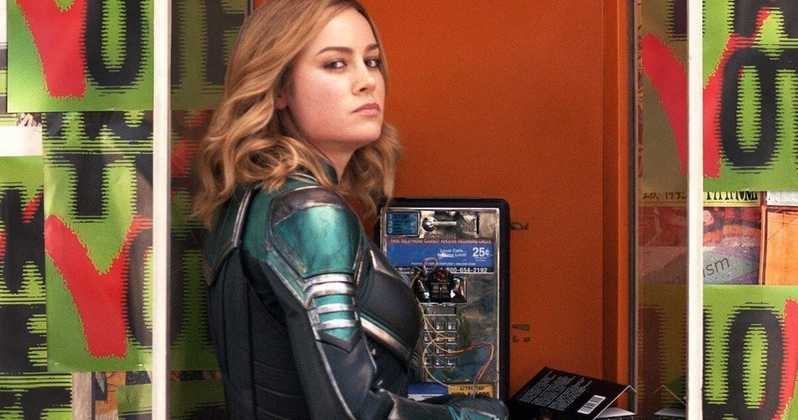 Talking about marketing, Captain Marvel cast members have now appeared on this month's Ciak magazine, and probably for the first time we get to see Carol Danvers in her whole Captain Marvel attire smiling as much as she can! Other than her, we see Nick Fury appear with both his eyes working absolutely fine, Jude Law's mysterious not so mystery character Yon Rogg, Lashana Lynch's Maria Rambeau and Ben Mendelsohn's Skrull leader Talos. Here's the cover: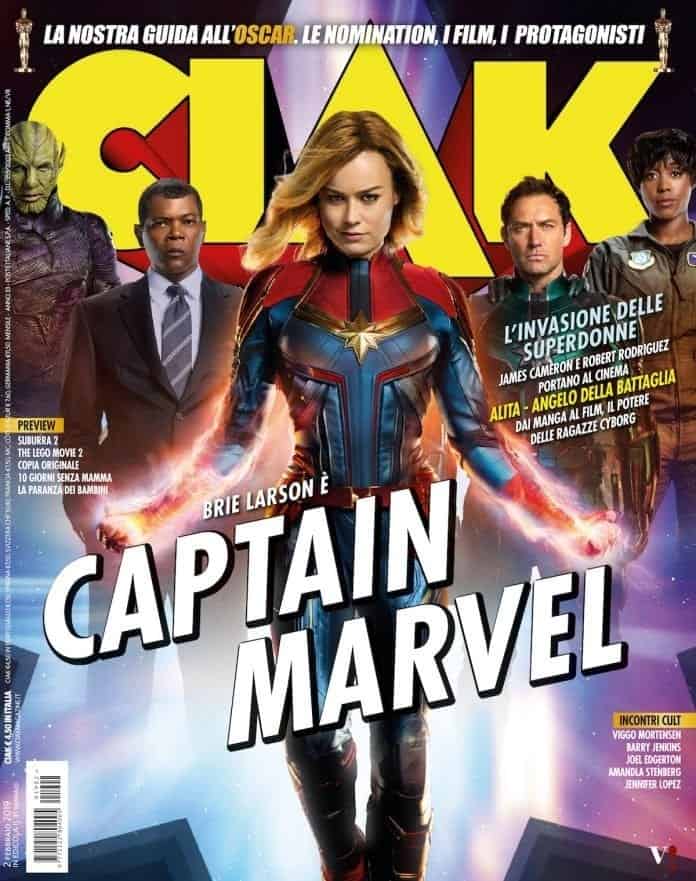 Apart from this cover we've also got a new still of the Guardians of the Galaxy villain Ronan the Accuser and that too in his typical Comic book attire. People were mad when he dressed differently back in the first Guardians movie, but Captain Marvel is giving us an origin story for Ronan as well, and he has the whole green outfit which we've seen in the comics. Here's the new image of Lee Pace as Ronan: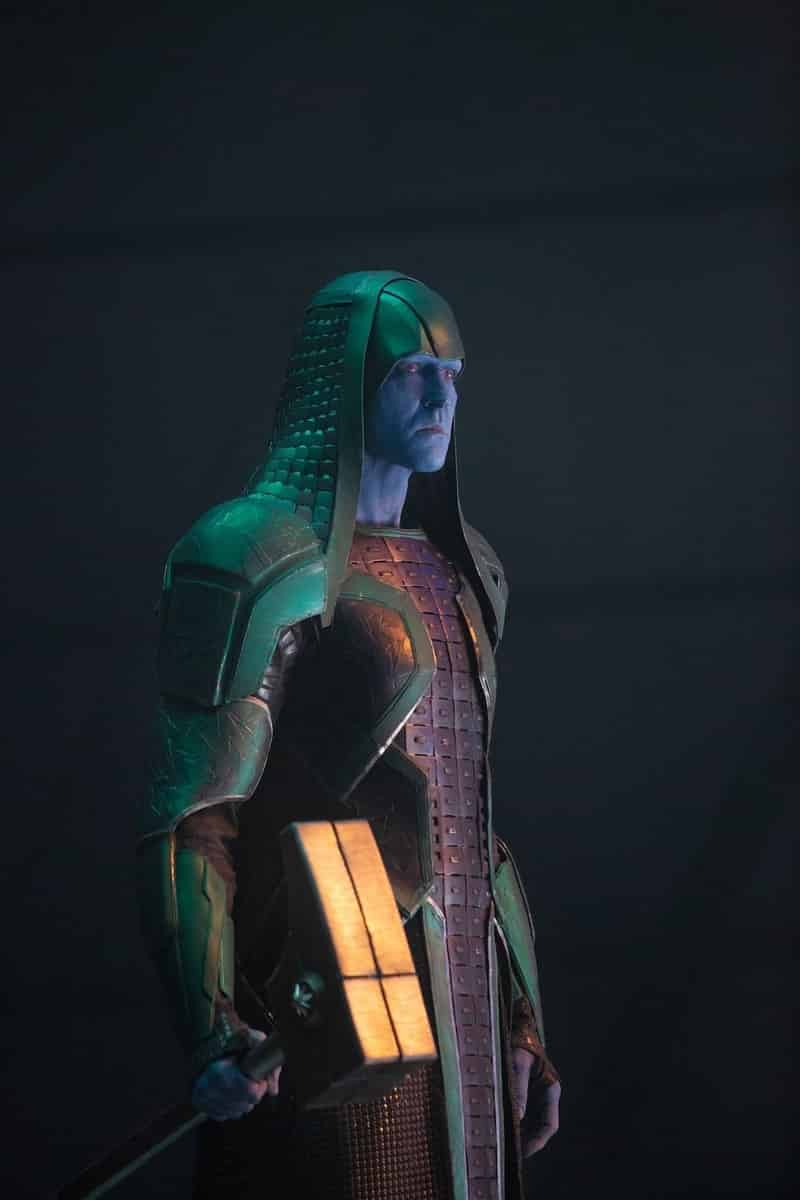 The Radical Kree fanatic who fought the Guardians will be taking a back seat in this film. Captain Marvel producer Jonathan Schwartz weighed in upon the role that Lee Pace's Ronan is going to play in film. He mentioned that this is going to be an origin story for the likes of Nick Fury and Ronan as he said: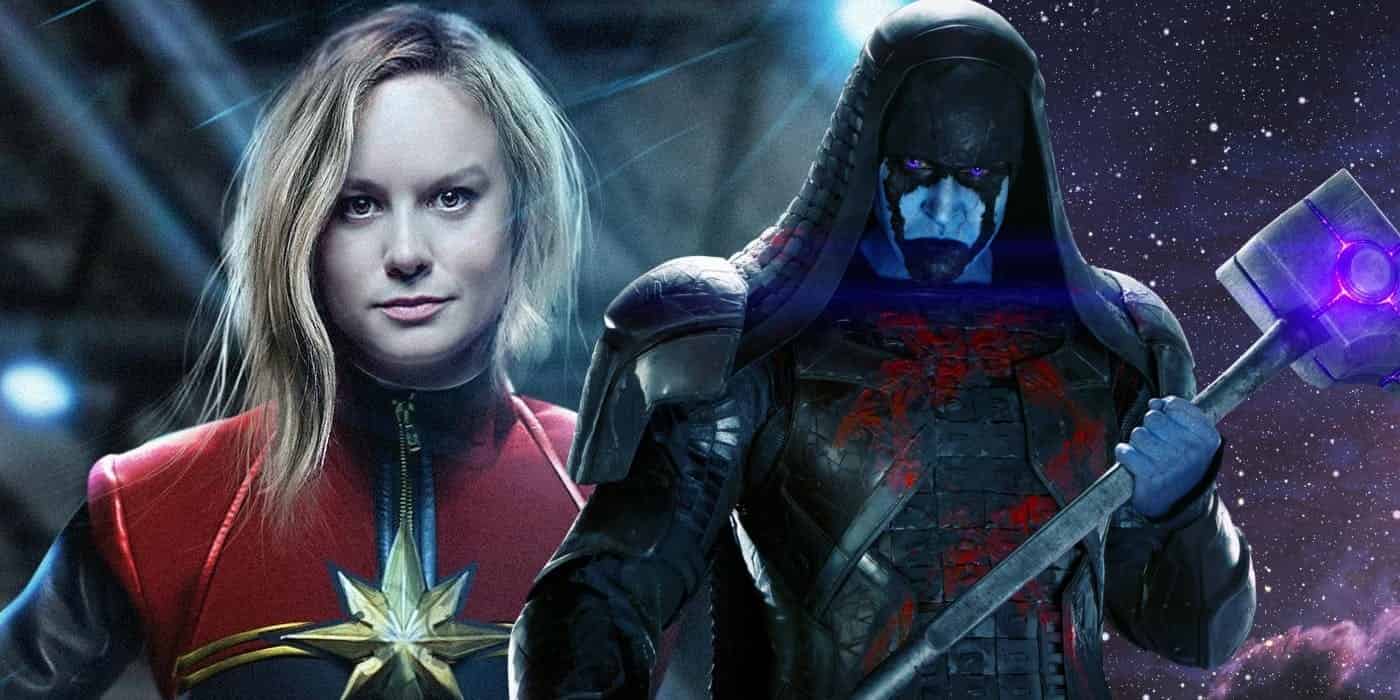 "It's an earlier version of Ronan, who has not become the radical zealot that we saw in Guardians of the Galaxy. So he has his own station in Kree society, on Hala, and has his own role to play in the Kree military that intersects with Starforce in an interesting way. Just like there's a Nick Fury origin story buried in this movie. Buried a little bit deeper is the Ronan origin story."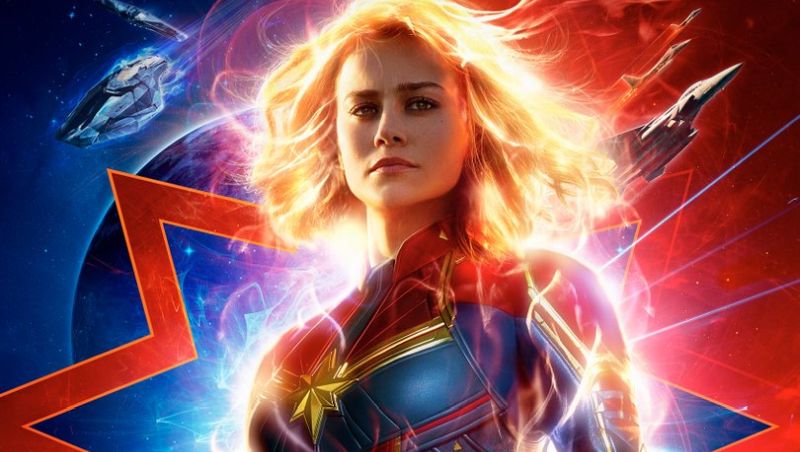 But still, don't expect a lot of screen time to be given to Ronan as this is largely a Captain Marvel story and Carol navigating her past will be a major point of the film. Schwartz said:
"I mean, a lot of the movie is about Carol not remembering her human past. When we meet her at the beginning of the movie, she believes that she is a Kree, and kind of has been inducted into their army. She's proud as a person, she loves being a Kree. And then over the course of her adventure, realized there's more to her story than that. So the movie kind of becomes her unraveling the root of her own origin, the root of her own mystery."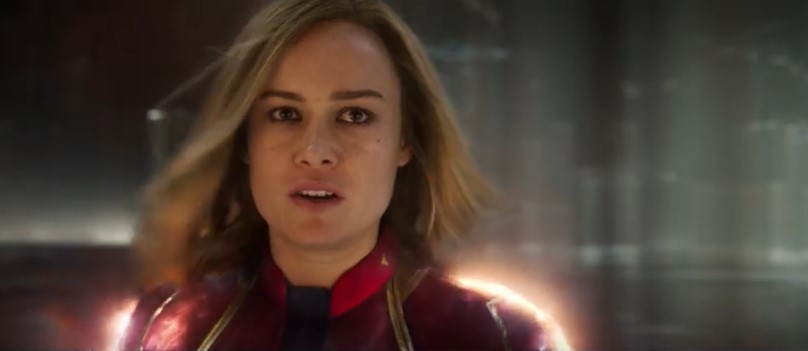 Well, obviously we wouldn't want the thunder to be stolen away from Captain Marvel. This is her movie and even though it has to answer a lot of other questions related to the larger MCU, the movie still has to establish why Captain Marvel is the strongest superhero in the MCU. The film ran a test screening recently and the people who got to see the movie claimed it to be outstanding. Once you watch the film, look out for Goose the Cat.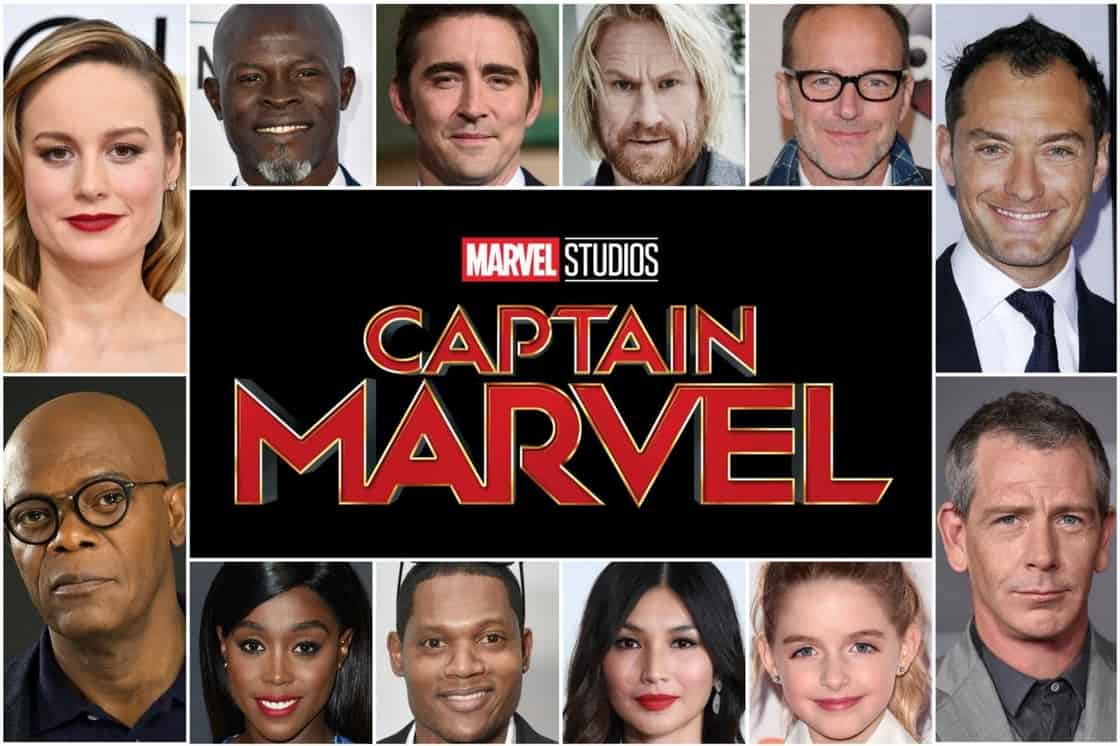 Directed by Anna Boden and Ryan Fleck and written by Liz Flahive, Meg LeFauve, Carly Mensch, Nicole Perlman and Geneva Robertson-Dworet, Captain Marvel stars Brie Larson as Carol Danvers, Samuel L. Jackson as Nick Fury, Clark Gregg as Phil Coulson, Jude Law as the commander of Starforce, Lee Pace as Ronan the Accuser, Djimon Hounsou as Korath the Pursuer, Gemma Chan as Minn-Erva, Ben Mendelsohn as Talos, Lashana Lynch as Maria Rambeau, Algenis Perez Soto as Att-Lass, McKenna Grace as a young Carol Danvers and Annette Bening as Supreme Intelligence.
Captain Marvel releases on March 8.