Movies
Hobbs & Shaw – The Rock Shares a New Photo That Will Blow Your Brains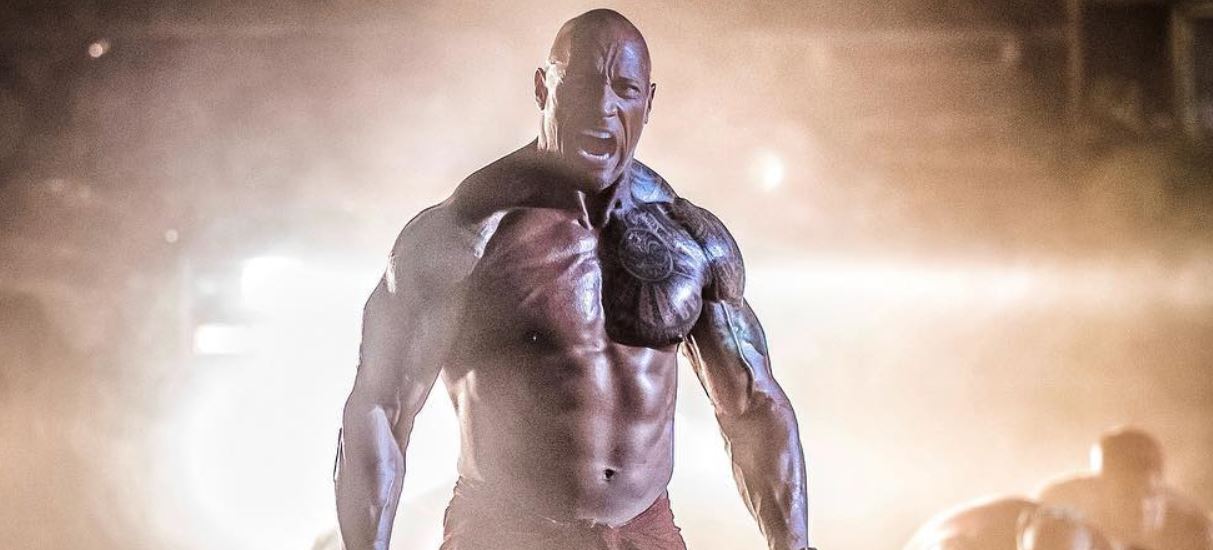 2019 has many anticipated films, but one of the least talked about films that will actually end up surprising you the most, just because of the fact that it is going to be so good, is the upcoming 'Fast & Furious' Spinoff 'Hobbs & Shaw.' The fast family was filled with some great actors playing lovable characters, so it was time that franchise could manage to start dividing the furious family and try new things. Dwayne Johnson has starred in 4 of these films playing second fiddle. I mean, you got the Rock! Use him for Christ's sake.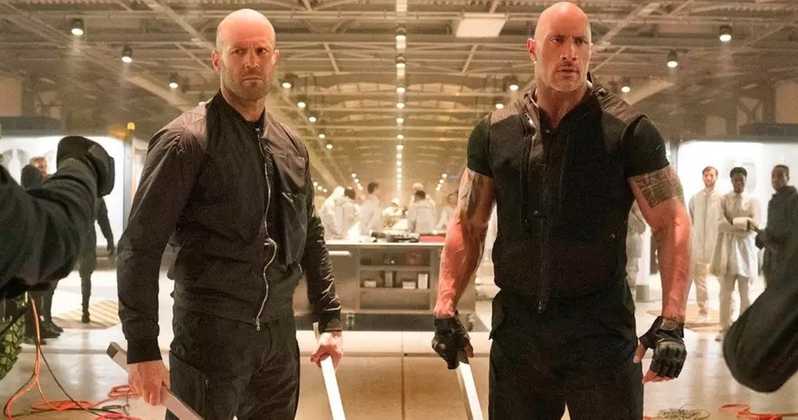 No offense to Vin Diesel, I really love Dominic the Superhuman Toretto, but the Rock is easily capable of holding his own action franchise, and Jason Statham has been doing that at least for the last decade, so it was about time we got this spin-off.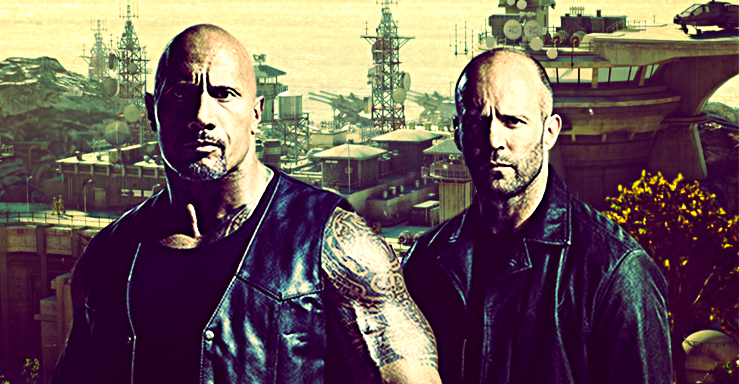 The Fate of the Furious set up amazing bromance chemistry between these two baldies, and with the audience already loving that, this was the perfect decision on the part of Universal. The core Fast & Furious franchise has a great cast, but so does Hobbs & Shaw.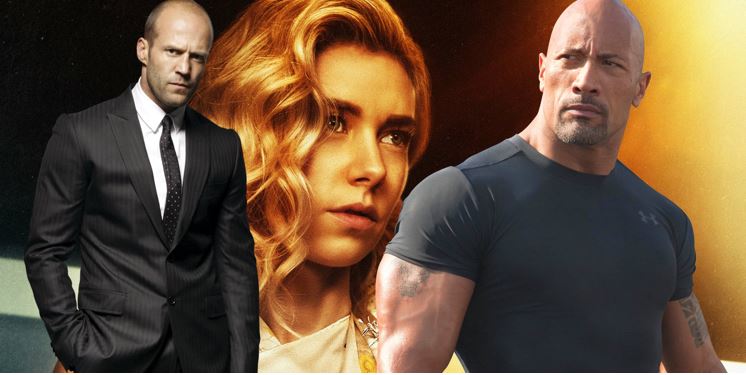 Dwayne Johnson and Jason Statham together can pull masses into the theatres, and it's going to be a whole new story when they are going to kick a lot of butts. Apart from these two, there's the big villain played by Idris Elba. Johnson has already been praising what Elba is doing in this film and looking at the photos that are being shared, things do seem to be pretty exciting. Along with them, there's Vanessa Kirby who's playing Hattie Shaw, an MI 6 Agent. We could expect the return of Helen Mirren and Luke Evans to complete the Shaw family.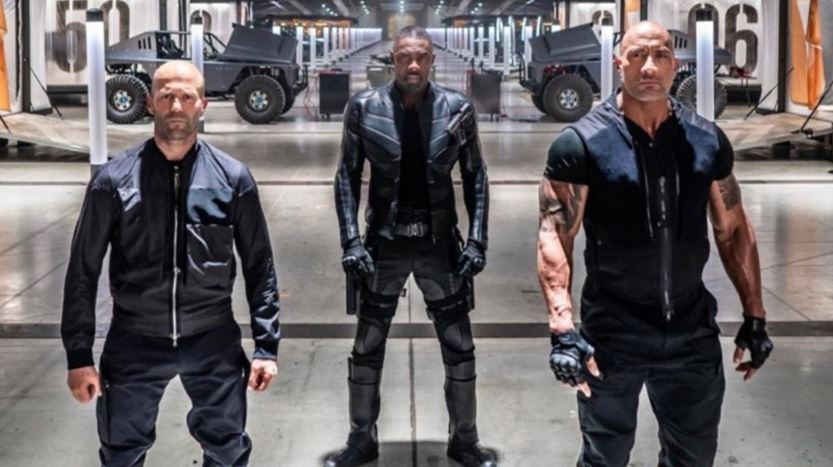 But to top everything, Universal has hired an action movie director who literally is the best in business as of now. David Leitch directed the first John Wick movie, then there was the Charlize Theron starrer Atomic Blonde, and to follow that we got Deadpool 2 last year. All these films had some hardcore R-Rated action. Now this will surely be a PG 13 movie, but just imagine what this director could do when he has the Rock and Jason Statham at his disposal.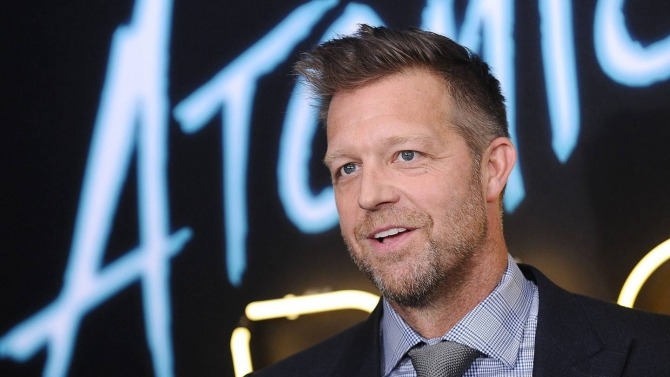 Well, things look great and now they are going to look even better as Dwayne Johnson has shared a new look at the Hulking Luke Hobbs standing on the sacred Samoan Ground. With that being said, it does seem that the shoot has moved to Hawaii. The shoot wrapped up in London just a while ago, and Hawaii was supposed to be the next stop. Here's what Johnson shared on his Instagram: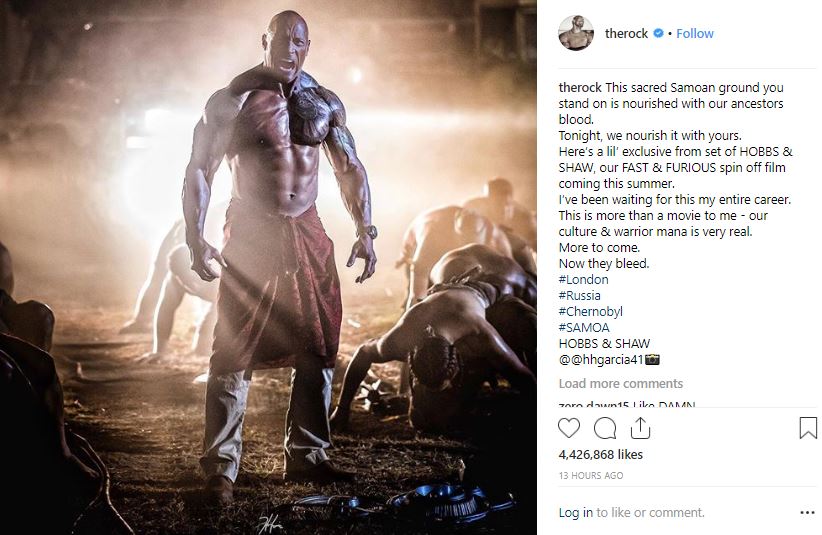 While this movie is pretty far away from its release, Universal is known to release TV spots at the Super Bowl. Considering this to be their big release this year, we could expect a TV Spot for Hobbs & Shaw to be released on February 3rd. Dwayne Johnson described the bonding between Hobbs and Shaw as the duo that disagrees with each other on a regular basis but still looks after each other. Here's what he said: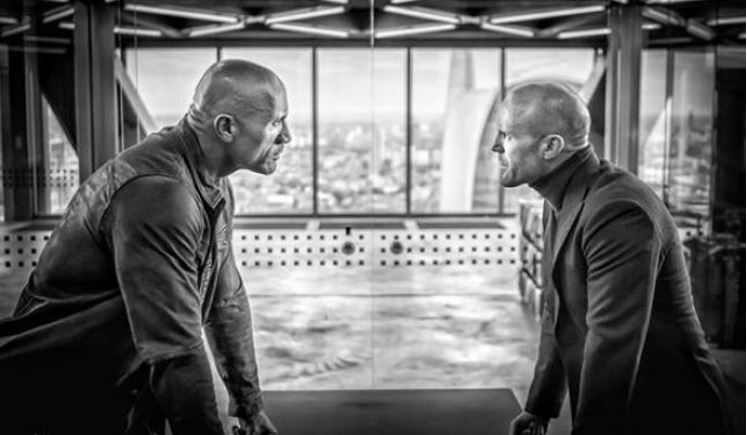 "I guess a good way to describe it is you have two guys who don't really like each other, love to slap each other around, always think that they're right, and will always have each other's back — but they will never admit it."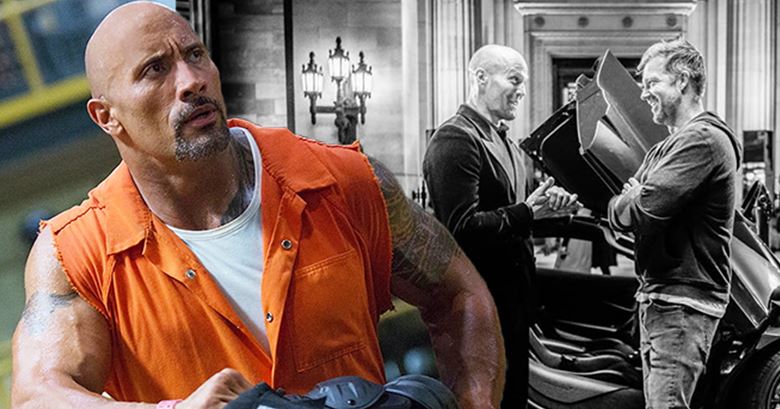 The movie is really important for Dwayne Johnson as he might not be returning in Fast & Furious 9. That may or may not be due to his feud with Vin Diesel. Here's what he said about his return in Fast 9:
"I'm not quite sure. Right now I'm concentrating on making the spinoff as good as it can be. But I wish [Vin Diesel] all the best, and I harbor no ill will there, just because of the clarity we have. Actually, you can erase that last part about 'no ill will.' We'll just keep it with the clarity."
Hobbs and Shaw will hit the theatres on August 2, 2019.