In Infinity War, the bad guy won. In Avengers: Endgame, the rest of the surviving heroes will rally under the leadership of Iron Man to put an end to the universal slaughter-fest that happened at the end of Infinity War. Karma is coming to bite Thanos in the ass. But will the heroes be able to make it happen? Thanos is a strong warrior and he singlehandedly defeat the entirety of the Erath's Mightiest heroes.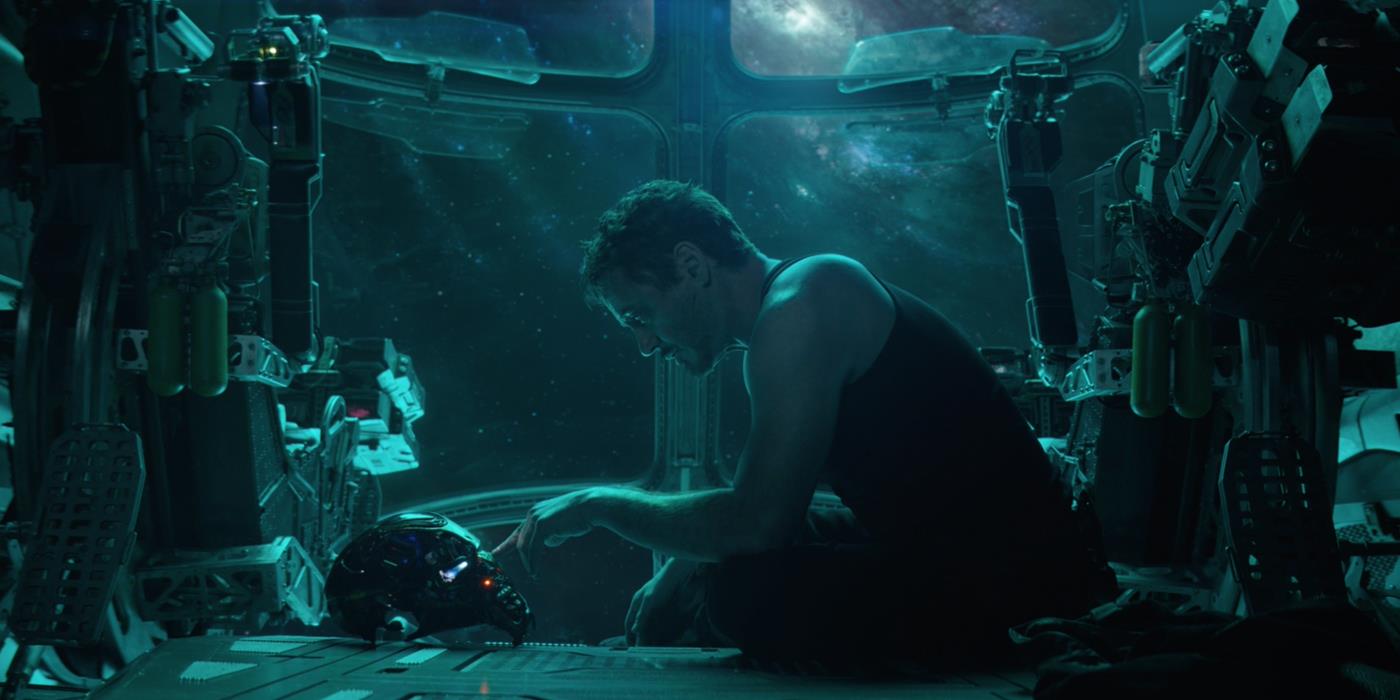 Many believe that the only hope the Avengers have in one man that is currently adrift in space – Tony Stark aka Iron Man. He was the only guy who managed to stand up to Thanos and almost made the Mad Titan bite the dust on Titan. Will he be able to finish the job this time in Marvel's Avengers: Endgame? Turns out, the situation just got a hell of a lot more complicated. Presenting – Stunning Infinity War connection between Iron Man and Thanos that everyone missed!!!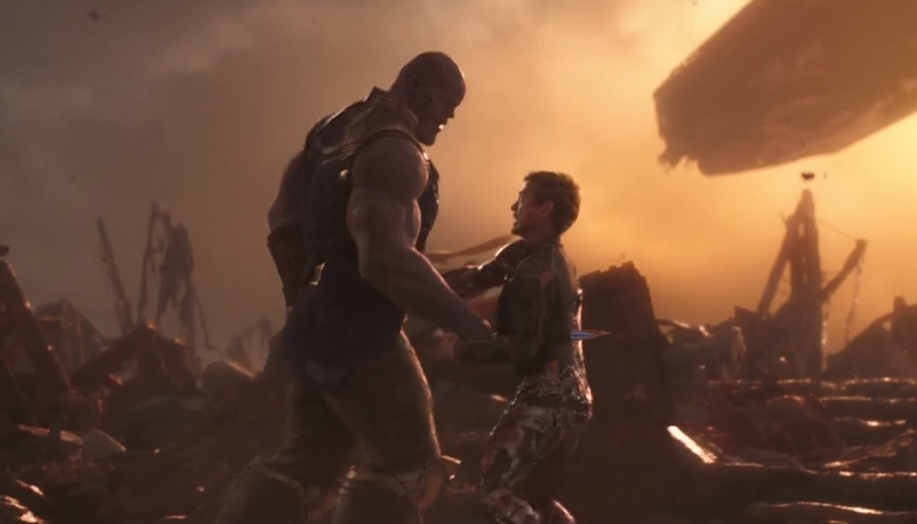 The Thanos-Iron Man fight scene was pure awesomeness. In that fight, Thanos claims Tony Stark is not the only one "cursed with knowledge". Fans have gone crazy trying to find out the true meaning behind Thanos' reply to Tony. What did the purple freak actually mean when he said that? This fan theory claims it has figured out the answer.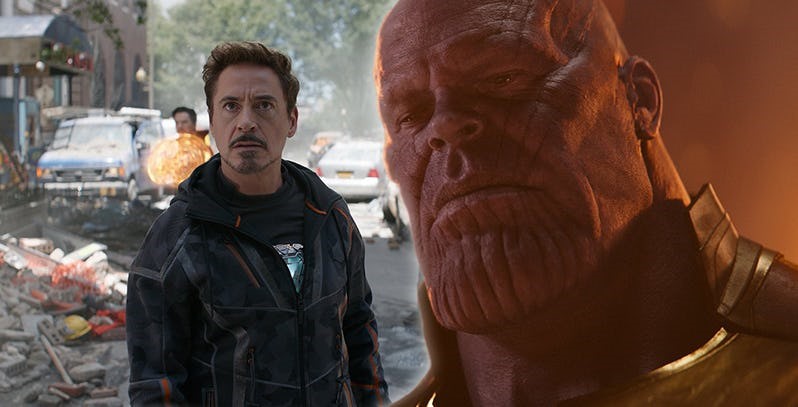 It creates a connection between the fact that Tony Stark has had always cared about the future of the human race and Thanos' foresight that life, if left unchecked, will destroy the universe and needs to be contained. According to this guy, Tony and Thanos share a connection deeper than anybody could think.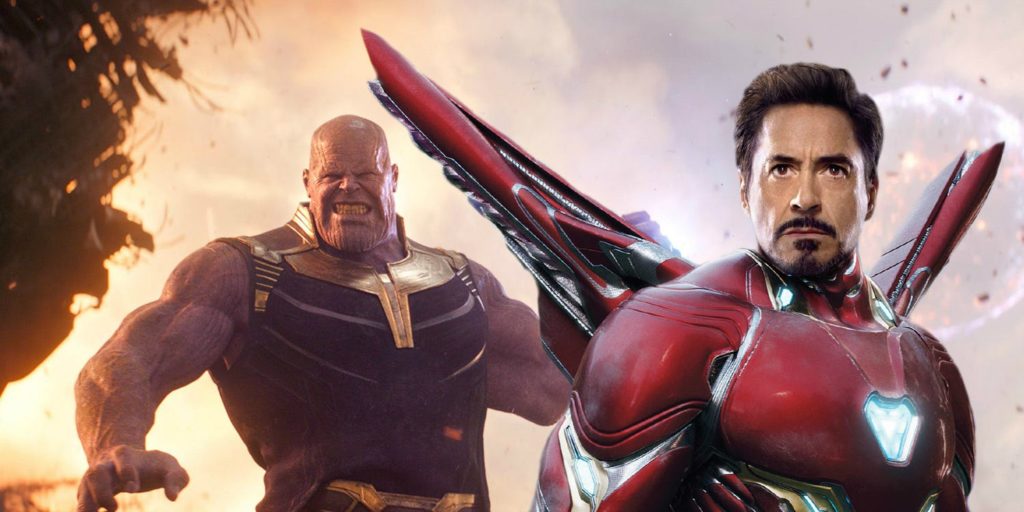 Here is the official theory on Reddit that we are talking about:
We will just focus on the first paragraph (where the real juice is) and let you figure out the rest by yourself.
In IW when Thanos tells Stark he's "not the only one cursed with knowledge" most people agree that he's speaking to Stark's having seen visions of the future. But that sentence also means that Thanos is having similar visions. Which makes sense. Thanos is singularly focused on his goal of decimation and will stop at nothing to make it a reality. This mirrors Stark's similar megalomania which led to Ultron. Remember, before leading a planet-hopping genocidal army, Thanos attempted to save his own planet due to the visions he saw of it being in ruins, but was unable to ultimately save his planet. This role of ignored prophet is one that Stark is all to familiar with.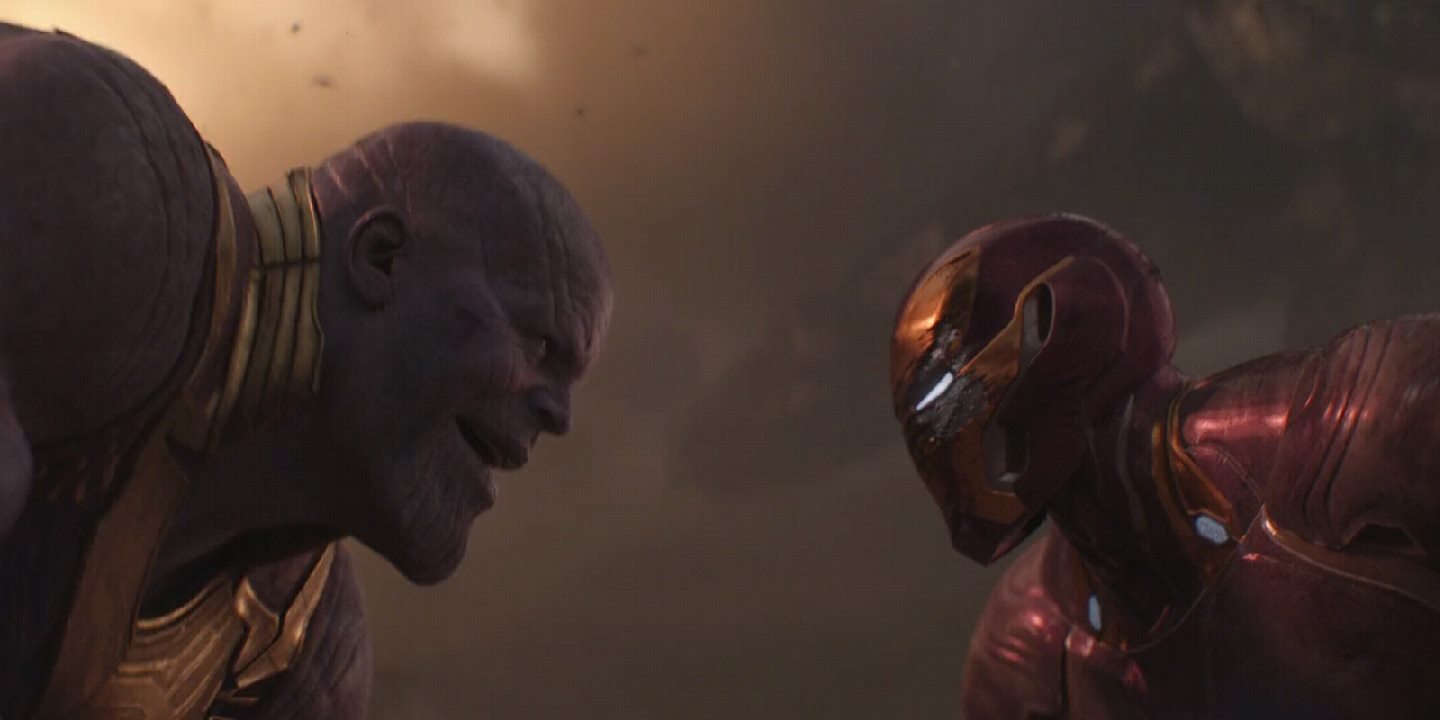 What this basically means is that Thanos and Tony are two sides of the same coin. What Thanos is doing is trying to prevent future events from happening, events of which he already has prior knowledge. Tony, in the previous movies, had also had visions of upcoming events and had tried to stop them. He created Ultron just for the sake of protecting the future and not let the visions he saw of it to materialize. He wanted to give humanity a fighting chance, which is what Thanos too wanted for his race, and then the whole universe.
But it is the last lines that took us by surprise. If there is actually someone pulling the universe's strings, then there is someone who is even a greater threat to life than Thanos, who is just a chess pawn, caught up in the crossfire. He is trying to prevent this chess master from making any more movies because he knows all too well that someone far too dangerous is coming. But the real question is – WHO?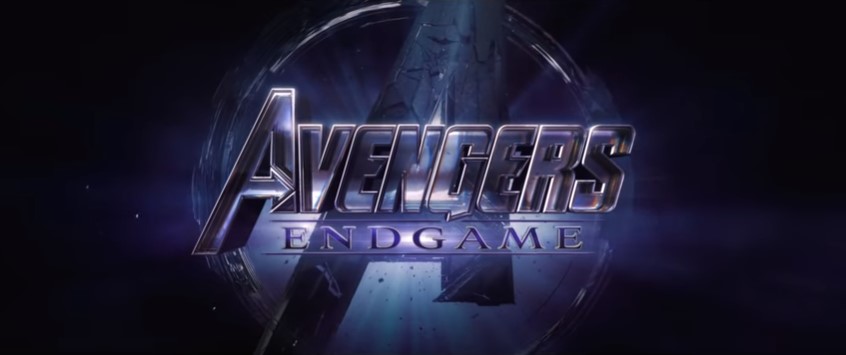 The official film synopsis of the movie has been recently released and it states:
"After the devastating events of Avengers: Infinity War, the universe is in ruins due to the efforts of the Mad Titan, Thanos. With the help of remaining allies, the Avengers must assemble once more in order to undo Thanos' actions and restore order to the universe once and for all, no matter what consequences may be in store."
Do I really look like a guy with a plan? You know what I am? I'm a dog chasing cars. I wouldn't know what to do with one if I caught it! You know, I just… do things