Movies
Avengers: Endgame – The First Look at War Machine's Proton Cannon Revealed
The more stuff Avengers: Endgame prevents upon its digital marketing, the more it gets leaked through select merchandise, action figures, and other toys. Even though action figures have proved to be wrong many times (Daredevil's appearance in Civil War, Hulk breaking out of the Hulkbuster in Infinity War, etc.), they mostly do end up being right for big movies like these.
[SPOILER] Ronin action figure and promo art from marvelstudios
For Endgame, many things have been revealed through action figures but the biggest highlight of that were the Quantum Realm armors. The most recent reveal showed us the full suit of Ronin as you can clearly see above. But now we finally have the confirmation for something that was the most talked about back in October/November, i.e. the Proton Cannon.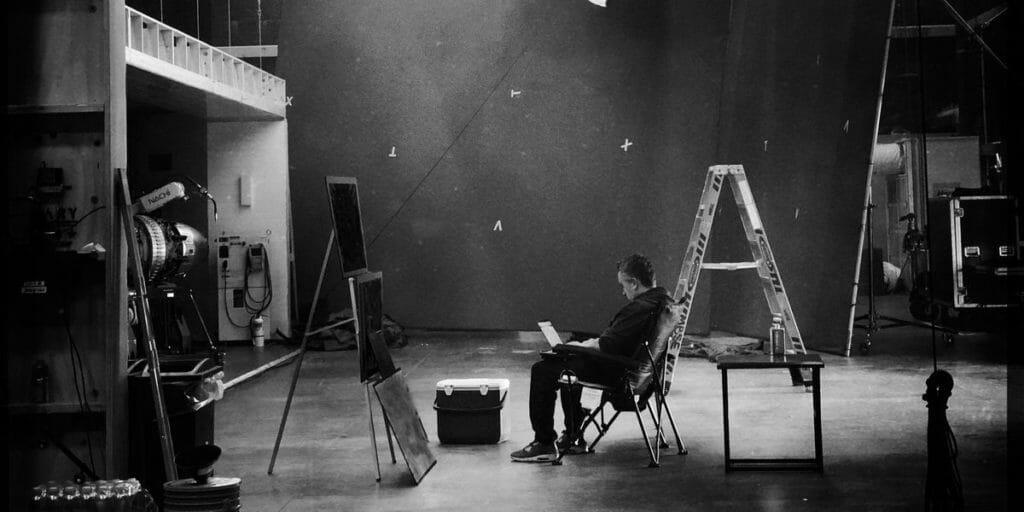 It all began with the "Look Hard" image which was clearly put out by the Russos as a hint of revealing the title of the film, but what fans noticed in it was the mystery tech piece sitting in the back left corner. The image symbolized the initials of the title – A/E to the right side of Joe Russo, but it wasn't that hard to notice the mystery device since it was also seen in Infinity War. And that led to people talking about the Proton Cannon.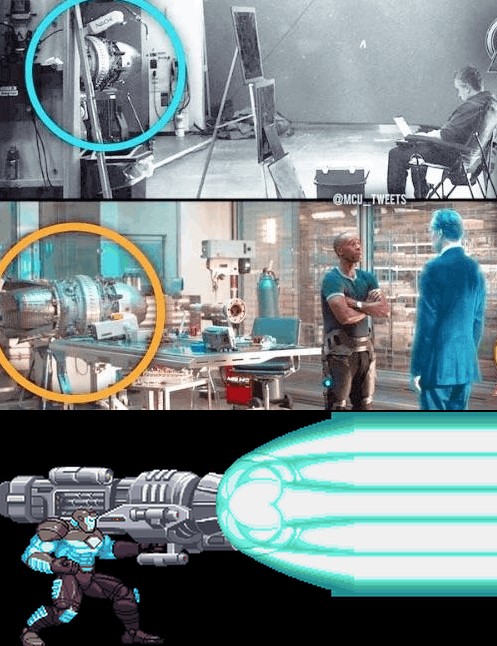 Now, most people didn't really believe that there is a possibility of this insane piece of weaponry to show up in the upcoming film because of its non-feasible inconvenient size, but it is a comic book movie and apparently, anything is possible with Nanotech. The new Avengers: Endgame TV spot gave us a look at Rhodey's new suit for the film which is even bulkier and better looking this time, but the way the face of the helmet came down, it did seem that Rhodey isn't getting a nanotech suit after all.
But there are rumors for something called a War Machine Destroyer or a War Crusher, so perhaps the cannon could appear as a part of one of those suits/vehicle. But we now know it for a fact that it will show up in the film since it has already made its way to the markets along with a War Machine Action Figure. Have a look: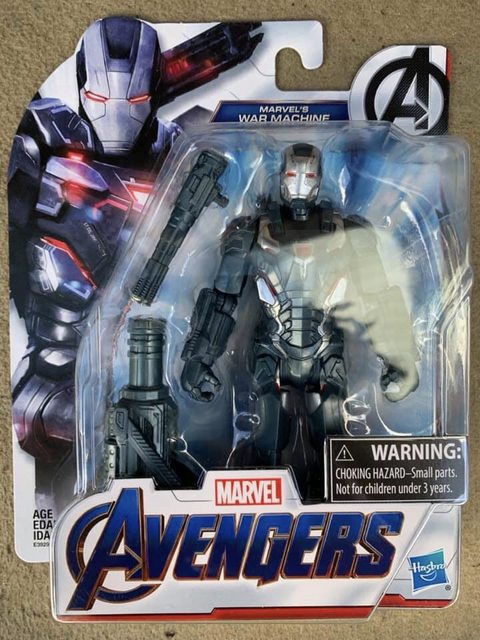 While you see War Machine's trademark gun beside him on the top left corner, there's also a big weapon on the bottom left corner and it has to be nothing but the Proton Cannon that we have been waiting to see. The Russos did recently say that everything revealed through the Action figures "isn't entirely accurate," but they never really said that it is totally false. This was just a subtle wordplay and revelation saying that Action Figures are right about stuff even though they look a little different from the finished product.
It was revealed in the concept art book of Infinity War which was called "The Art of Avengers: Infinity War," by concept illustrator Phil Saunders that Rhodey was originally supposed to get two suits:
"Originally, Rhodey was going to have two different armors in this movie. And then this ultimately got narrowed down to one armor, so the best elements in both armors were combined into one. We really wanted to give him a much more advanced look than what he had had in the previous movie to keep up a little bit with the leap from the Mark 47 to Mark 50 for Iron Man.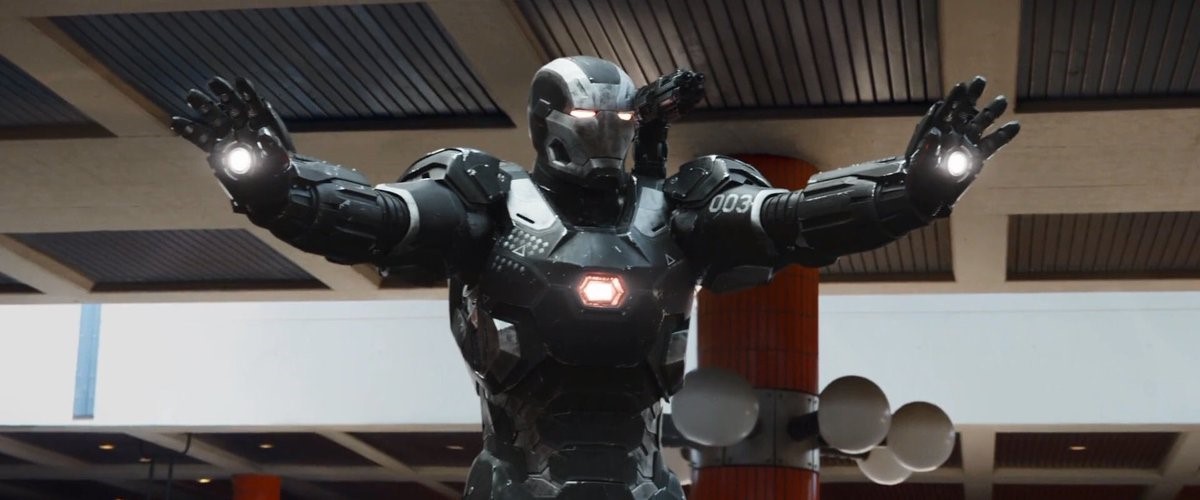 So I went with a much more sophisticated stealth geometry and breakup of the form language. I also gave him a far more extensive package of weaponry than he had ever previously had."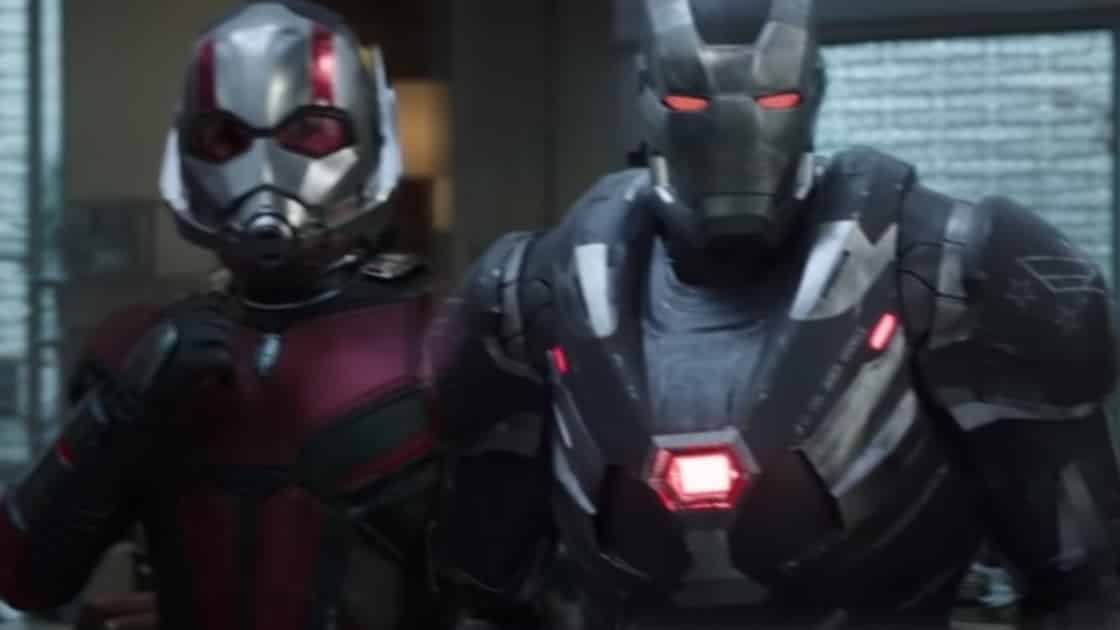 Well, Rhodey is definitely going to get more than 1 War Machine armor in the upcoming movie, and there is even a possibility of 3 – the one we saw in the spot, the Quantum Realm suit and the War Destroyer/Crusher. At least one of them will bring in the Proton Cannon for sure.
Avengers: Endgame releases on April 26.