Movies
The Rock Suggests Hobbs vs Thor Match-up in a Marvel and Fast & Furious Crossover
I've said it before and I'll say it again, Dwayne The Rock Johnson is the hardest working actor in Hollywood as of now. Every year we see him star in 2-3 films and he manages to bring his smoldering intensity in all of those films. Last year we got two of his films, but apart from that, he also showed up in HBO's Ballers. This year as well, he's brings us plenty of stuff as he stars in the upcoming Wrestlers movie Fighting with My Family, then he will kick a lot of ass in Hobbs & Shaw, and finally, he returns in Jumanji 3 by the end of the year.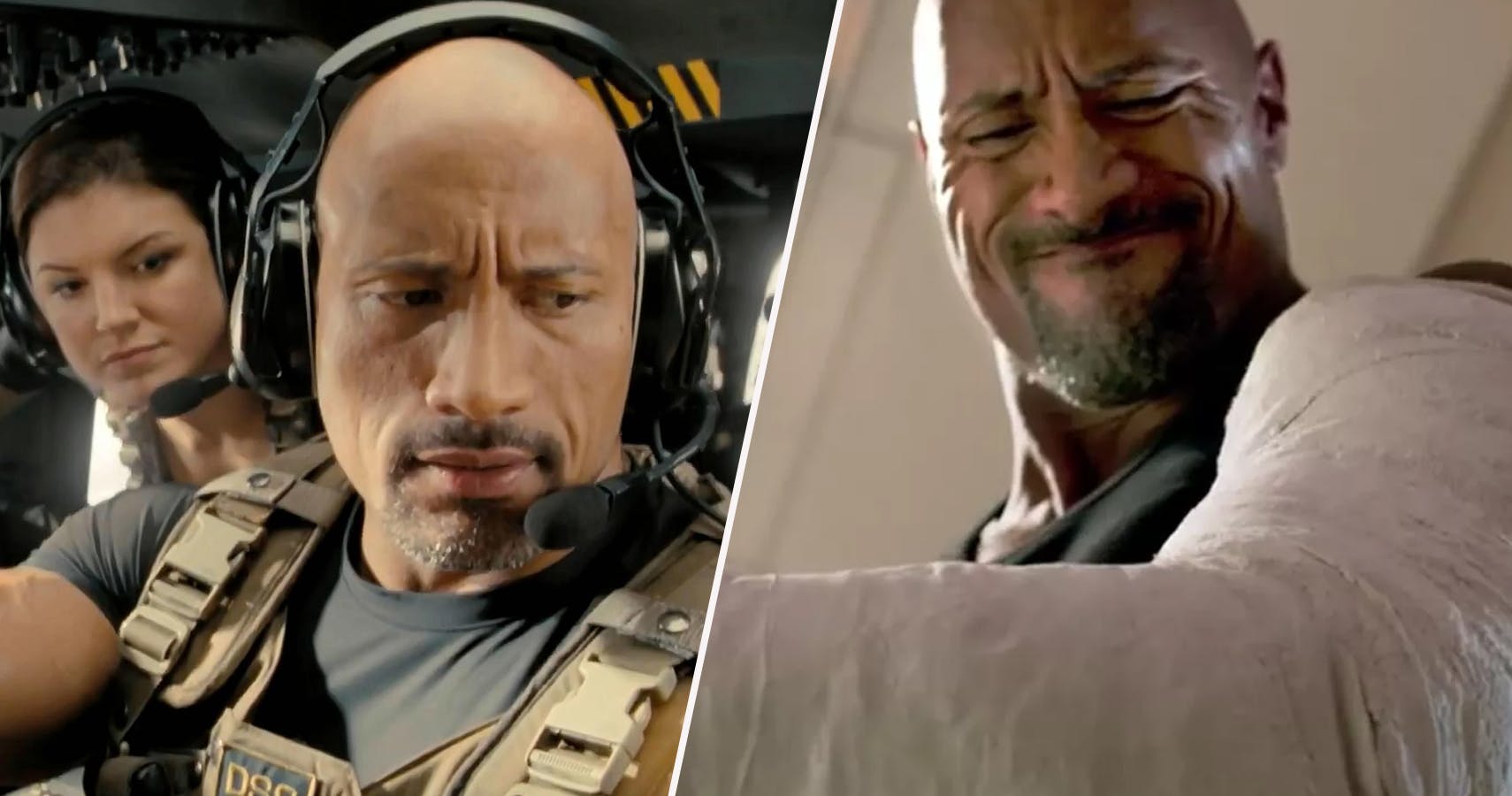 But before all that, the Rock is hosting the toughest competition on the planet, i.e. NBC's The Titan Games. While hosting, he pitches what you may call a Million Dollar idea suggesting a crossover of Fast and Furious with Marvel's Thor. Chris Hemsworth was The Rock will be a battle worth watching. Even though Thor is a superhero in Marvel, after seeing Furious 7 and The Fate of the Furious, you may admit that Luke Hobbs is, in fact, a superhuman.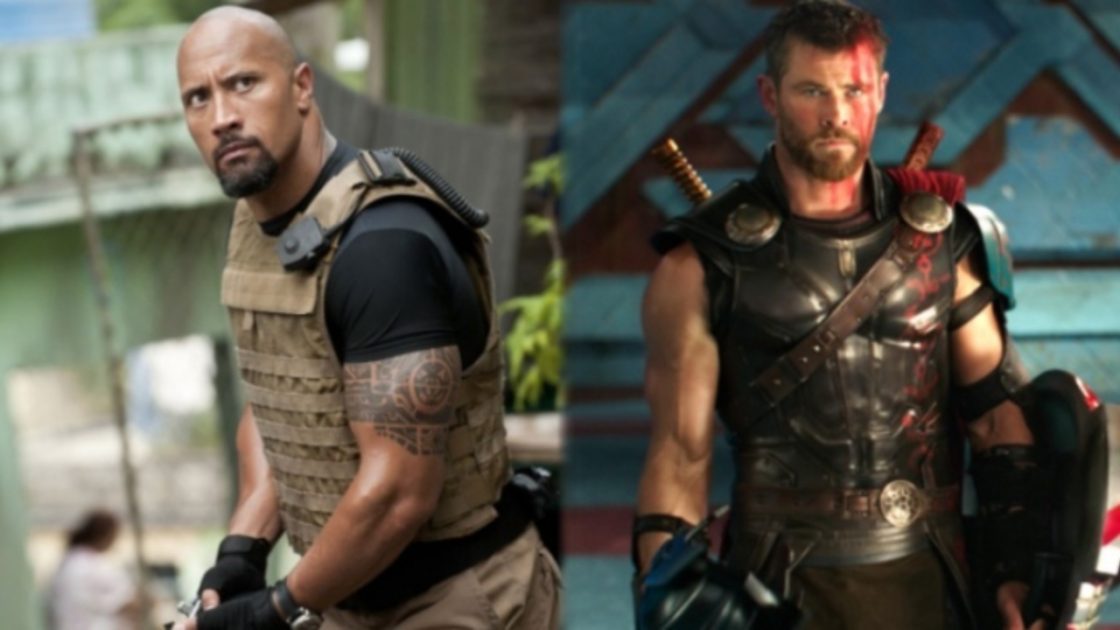 So a Superhuman against the God of Thunder still don't present great odds for Johnson, but he may have hinted something even bigger and better. Here's what he said while hosting The Titan Games:
Hey I specialize in big, crazy ideas for the world to enjoy..& a movie where it's the God of Thunder @ChrisHemsworth vs that big, brown, bald, tattooed, tequila drinker fella. U guys ready to see that? #ThorHitsTheFloor #BoxOfficeGold I'm calling Kevin Feige to make this happen. pic.twitter.com/8toil0UrwJ

— Dwayne Johnson (@TheRock) January 18, 2019
While Hobbs may present an awesome looking challenge against Thor, but he is going to lose the battle pretty easily, until he utters this one word we've been waiting for him to do. Thor may go down as soon as he says Shazam!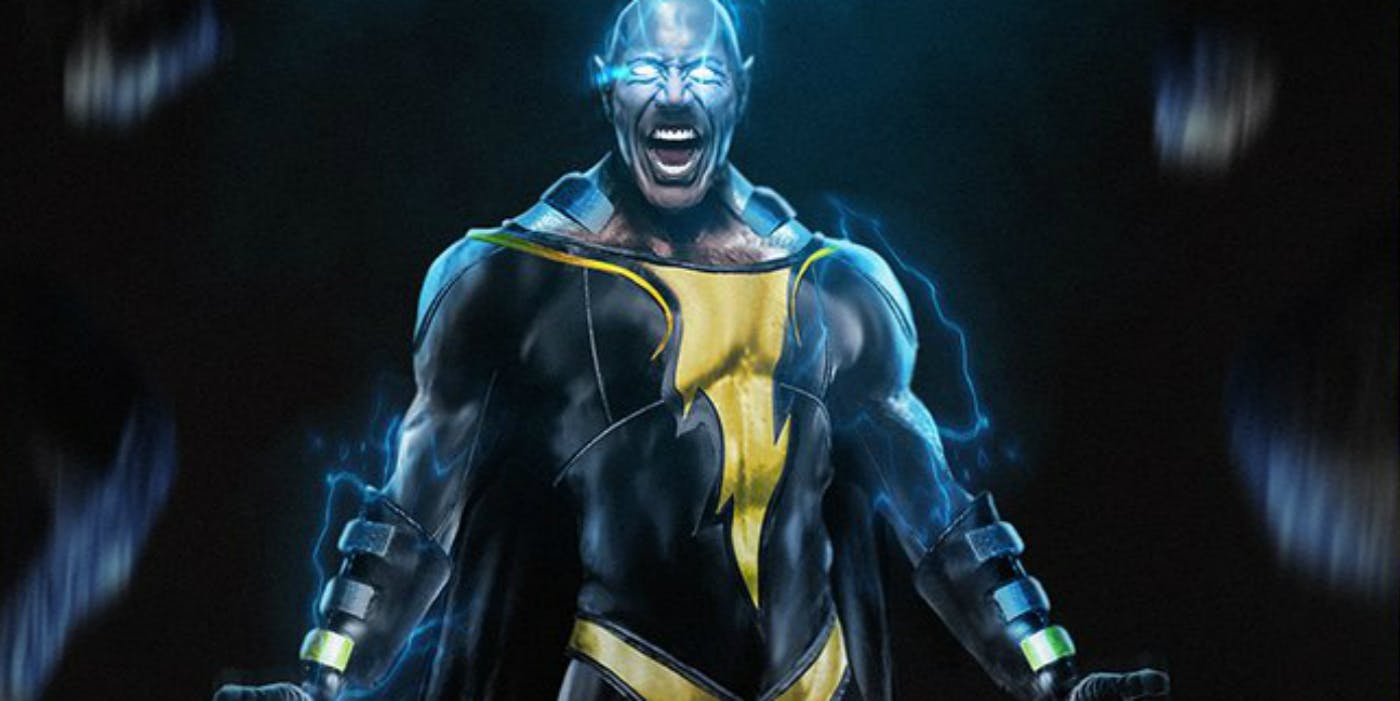 Now that would be a grand entrance for Black Adam. This is a battle that would kill on the big screen if a Marvel vs DC crossover ever takes place. Both Black Adam and Thor are extremely powerful. Thor himself is a Norse God and has the Odin Force within him and Black Adam gets his powers from the ancient Egyptian deities, so a brawl between them would be the most evenly matched duel of all. Their battle will be really long, brutal and bloody. Thor has achieved many unthinkable feats, but he does have the tendency to get beaten up quite often.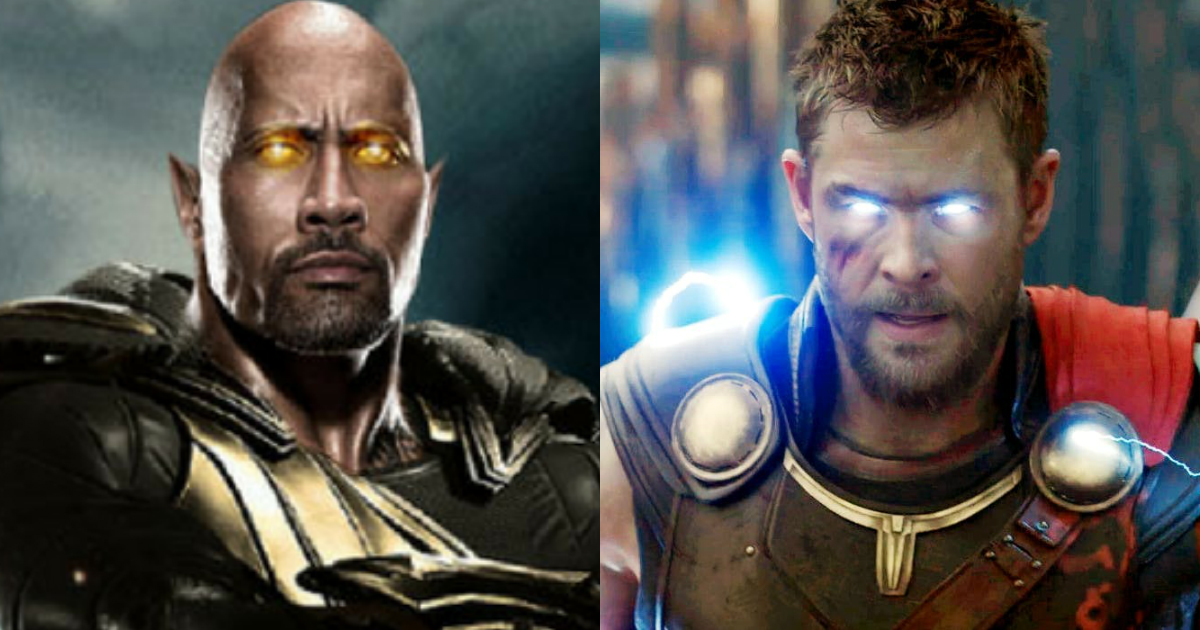 They both have Super strength, flight, thunder, and magical powers, but what could really trouble Thor over here would be Black Adam's speed but Thor's hammer Mjolnir would actually help him to overcome that by allowing him his own dimensional transportation. Both these individuals would not see each other coming using these two powers, so they would have to play the anticipation game.
Black Adam's spell casting and magic might not even work on Thor properly due to Thor's own magical powers. Thor's mighty hammer does make him fairly strong in this battle but Black Adam's power from the six Egyptian deities would give him an edge over the mighty God of Thunder.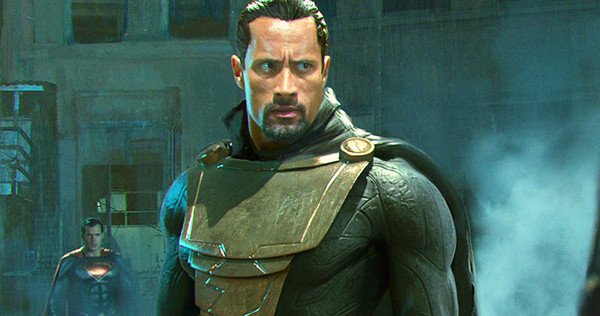 So, we've been waiting for the Black Adam movie ever since it was announced that Shazam and Adam will be getting separate movies. The Rock has been attached to the role of Black Adam for 4-5 years and hopefully, we will be seeing the much anticipated Black Adam movie till 2021.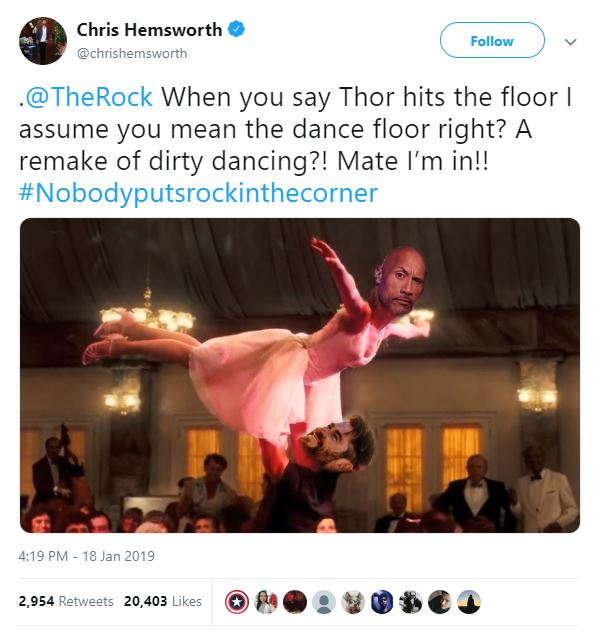 While Johnson was being all Masculine, Chris Hemsworth shared a meme that you couldn't have imagined even in your wildest dreams. Well, that's the God of Thunder reply you're going to get these days after Thor went prioritized comedy over brooding. Apart from a Thor and Hobbs crossover movie, this Dirty Dancing duel may actually interest the audience even more.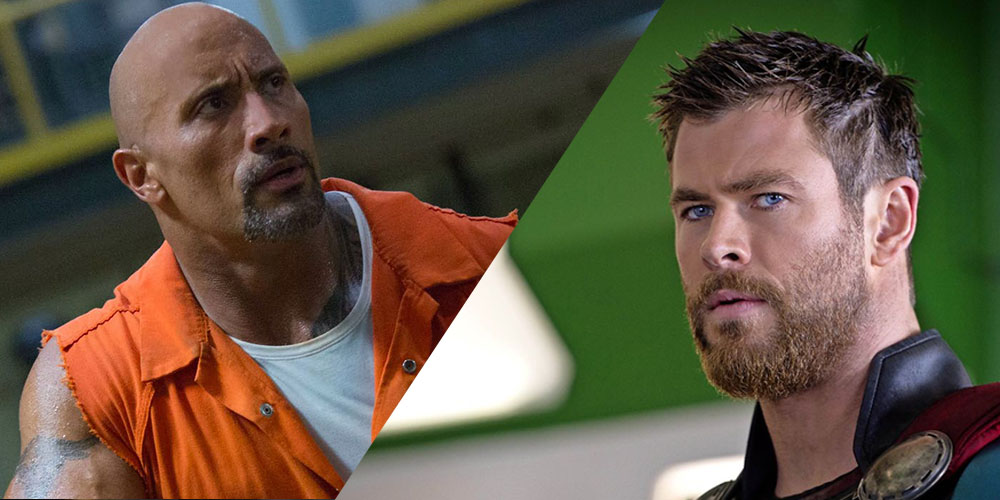 Since Universal and Marvel/Disney are rivals, and the MCU is vastly different from the Fast and Furious universe, we can never get a crossover off the ground. But getting Hemsworth and The Rock in one movie may be entirely possible. So even if that happens in a slow Musical, I'm Game!