Movies
Shazam! – New Images Show-Off Shazam vs Doctor Sivana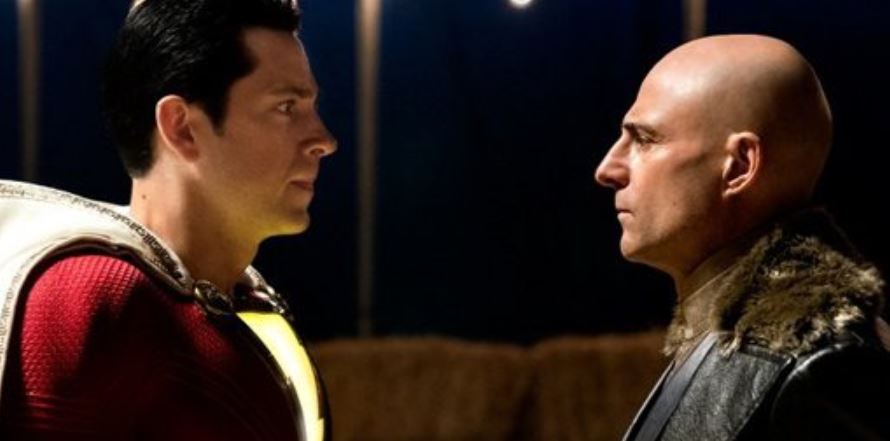 From the sets of the movie, Shazam! new images reveal Shazam up against Doctor Sivana and it seems like the floodgates of publicity and marketing have been opened by DC and Warner Bros. as the release date of the movie is coming closer and this time, to hype up the movie, they have released two new images.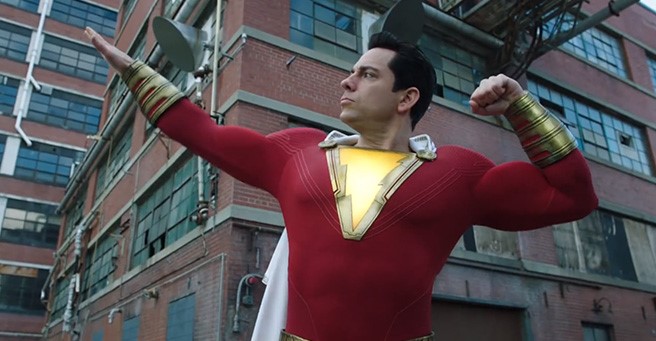 We all know that there are a lot of expectations from this movie because it is a kind of movie you simply can't expect from DC. It has all the things which DC wasn't associated with until we saw the trailer because it was quite hilarious, interesting, intriguing, and entertaining. After the success of Aquaman, which wasn't a typical dark DC movie, now all eyes are on the performance of this movie.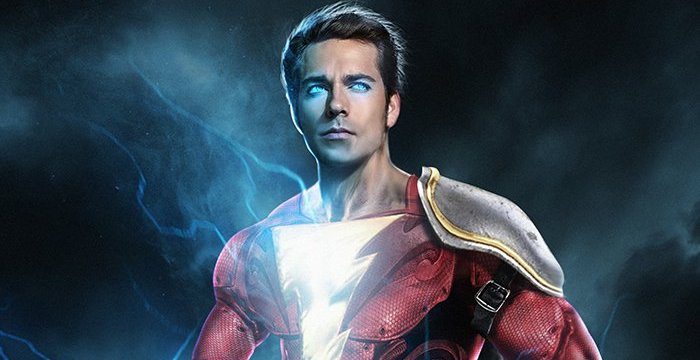 Well, there are two images which have been shared by 'Total Film'. In one of them, we can see that Doctor Sivana is standing in front of Shazam! and by seeing the look of Sivana, we can't expect good things in this scene as we can clearly see a kind of face-off between the two and in the other picture, we can see Shazam! with Freddie Freeman, a fellow foster child.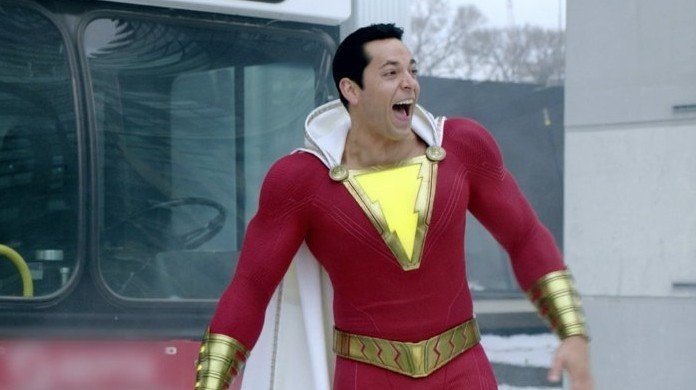 Well, there were a lot of rumors on the internet as to who is going to play the character of Doctor Sivana as we all know that the character of Sivana is really villainous and for a role like this they need to bring a star whose expressions can do the talking and bring a sense of vulnerability in the minds of his enemies and we have to say that Mark Strong is a very good choice for the role.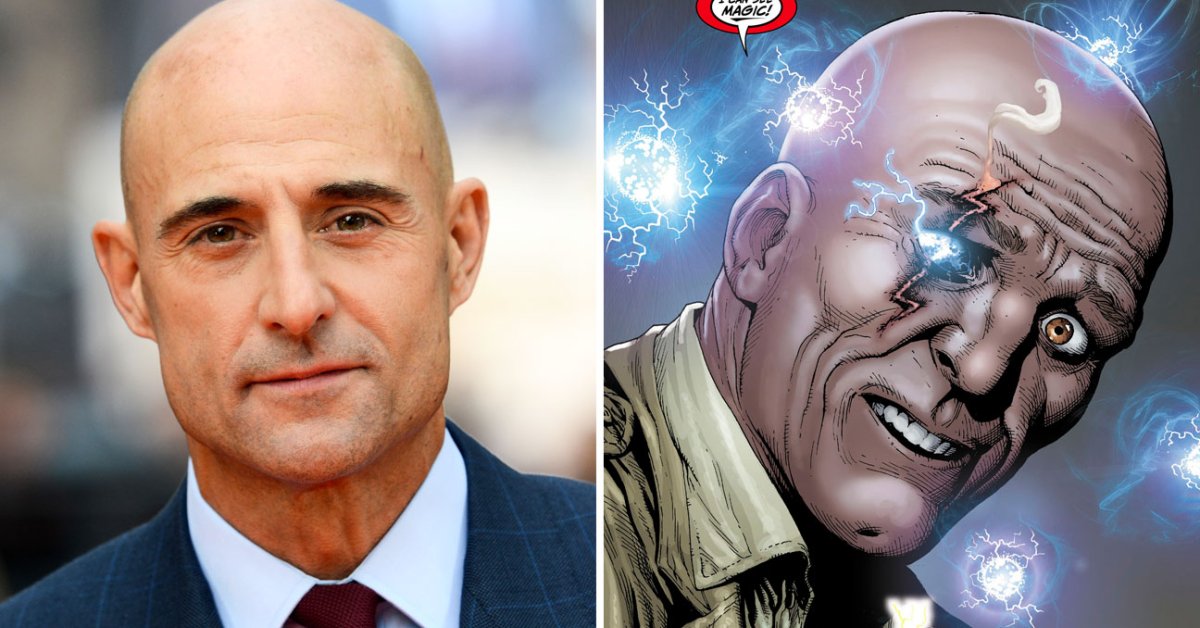 We have already seen him in villainous roles before in movies like Sherlock Holmes and Kick-Ass, and also there are reports that the actor is going to play quite a big and a prominent role in the sequel of the movie Green Lantern. But, for now, we are going to see him in the character of Doctor Sivana. Mark Strong also revealed a lot of things about his character during a comfortable and relaxed conversation with Celebreitainment in which he stated,
"I'm playing an evil bastard called Doctor Sivana, they are always the best characters to play, the most fun," Mark added. "I was Sinestro in Green Lantern, which I thought was a rather good film, but it didn't do what they wanted. So I feel like I've got unfinished business in the DC world. I played a pretty evil character in that, and he was meant to get even worse in the second one but that never happened, but I think I'm going to get the chance to do that in Shazam!, I hope so."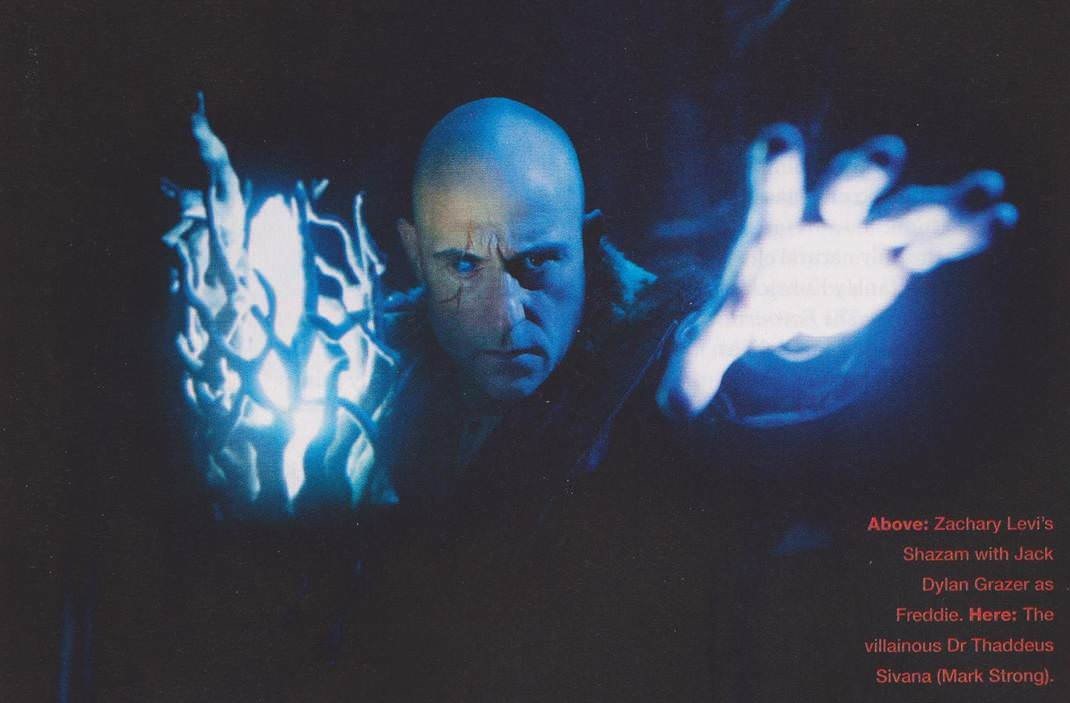 Well, there are no doubts that the man is going to make a big fan base out here once the movie comes out because we already have a lot of people who are a big fan of his acting skills but seeing him in the character of one of the most famous and powerful villains of DC, Doctor Sivana is an opportunity, fans are waiting for, too eagerly.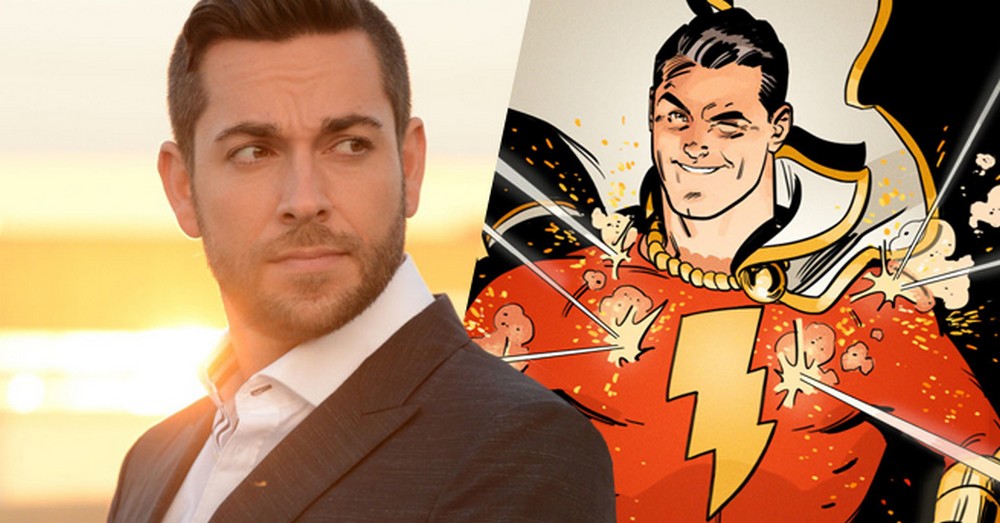 On the other side of the frame, we have Zachary Levi who is also a tremendous actor and by seeing him in the trailer, it seems like he is going to be the one who will take the level of success even further as we all know that Aquaman was a big hit and this one will be a game changer for DC and Warner Bros.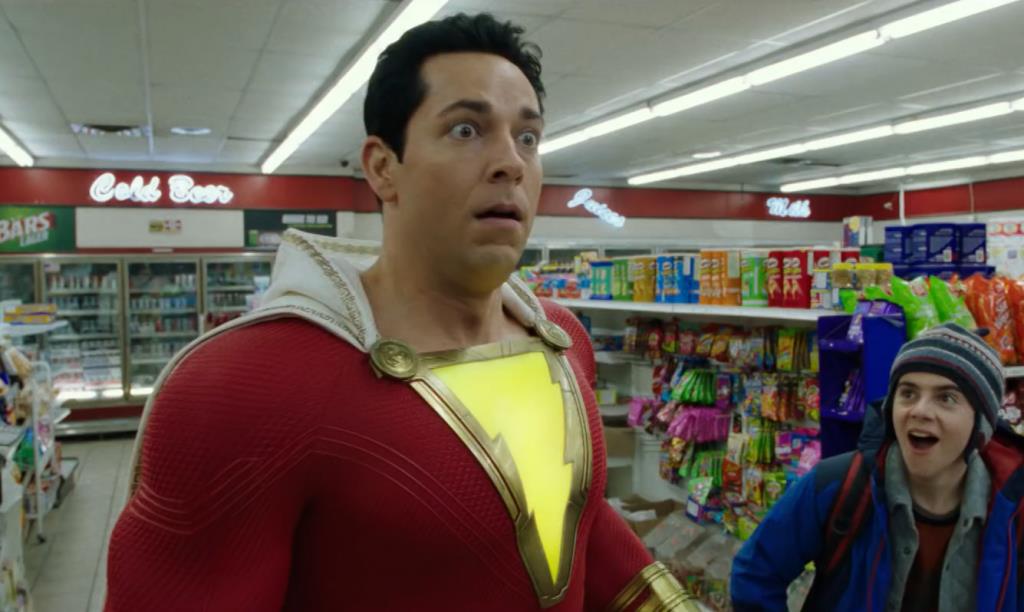 Well, Zachary Levi shared his views on his character Shazam! According to him, his character is completely different from the character of Doctor Sivana in all aspects as he stated, 
"I've always been drawn to characters with big hearts, or they're drawn to me," Levi added. "At some point, we all thought, 'If I just believe hard enough, then I can fly or run across the water or read somebody's thoughts.' This is a kid getting to live out those dreams. It's a tale as old as time but of all the superhero movies, it has yet to be told."
The movie Shazam! is going to be released on April 5th, 2019.