Movies
20 Marvel Characters Whose Parents Are Gods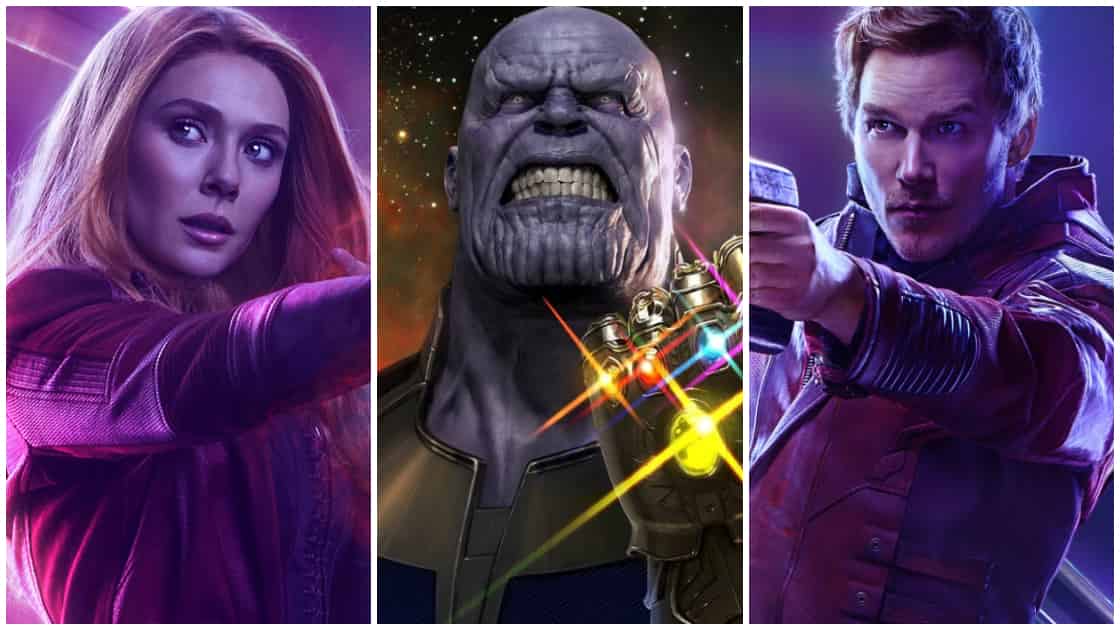 Marvel Characters Whose Parents Are Gods:
Marvel has a lot of characters whose parents are Gods and is the reason why they are quite powerful. With this list, we are going to talk about such characters. Here, have a look:
20. Man-Thing: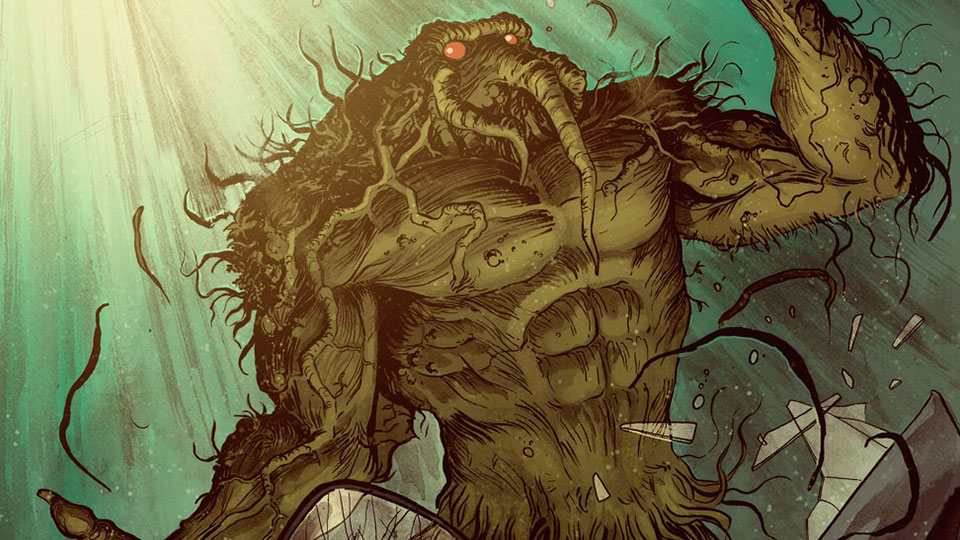 Well, we have to say that Man-Thing isn't exactly the kind of name which belongs to this list because traditionally Man-Thing wasn't ever born as his parents weren't an entity and the origins of this spooky creature is from another plane. Thus, the creature is simply a fusion between a human mind and Nexus of all realities, which is a gateway to all the realities.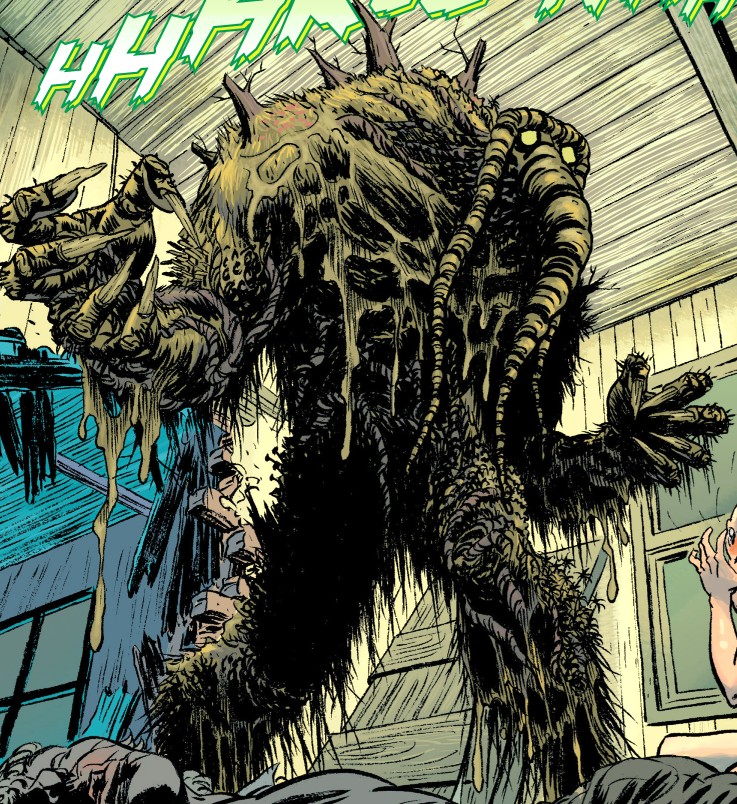 Scientist Ted Sallis injected himself with the Super Soldier serum and had his car sabotage which sent him to the end of Louisiana swamp. There Nexus were the beings which reanimate the figure with its magic, as a result of which, the Man-Thing arises who is the Protector of the Nexus. He isn't a man not a thing but is a whole new unique thing in all the cosmos.
19. Snowbird: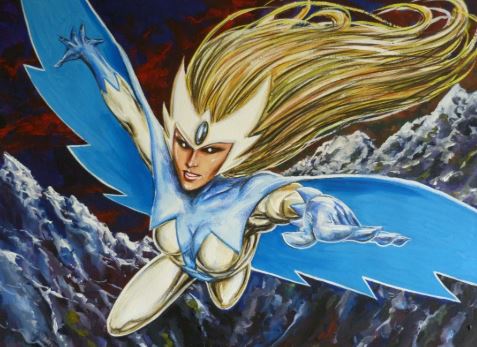 There are many superhero teams in Marvel but Alpha Flight is one of the most off-center superhero teams in the Marvel Universe. It is also the country of John Byrne's origin as he was the one who created the team. Goddess Nelvana is the mother of Snowbird and her father was a human being. Also, it was Shaman who was a very powerful mystic and simply raised her and protected her while she was growing up.
18. Nightcrawler: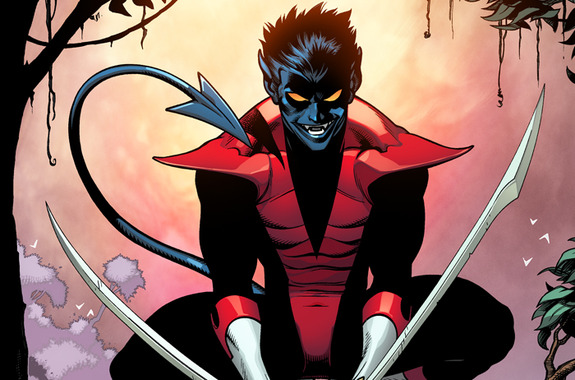 We all know that Nightcrawler is a mutant and son of Mystique but not many of you will know that her father is a demon from the underworld whose name is Azazel. But, it was a poor thing for Kurt Wagner to contend because he was a very religious man and simply pledged god with his own soul, as a result of which Nightcrawler has only good feelings in his heart.
17. Clea: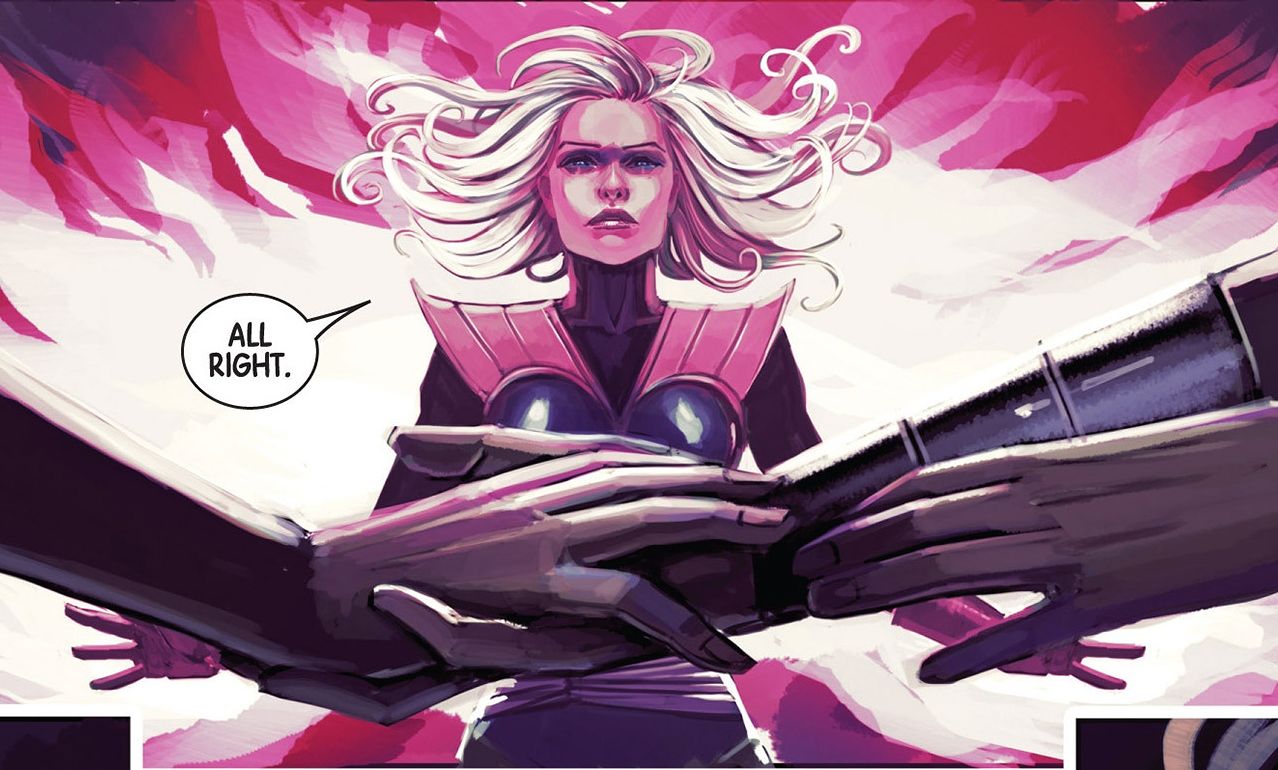 We all know that Earth's mystic protector, Doctor Strange is the one who has been saving earth from the hands of Dormammu and is the one who had a meeting with a woman named Clea. Actually, Doctor Strange saved Clea as well from the clutches of the deadly Dormammu. The daughter of the Dark One, Clea went on to become not only the partner-in-crime on the professional front with Doctor Strange but was also his life-partner.
16. Cable: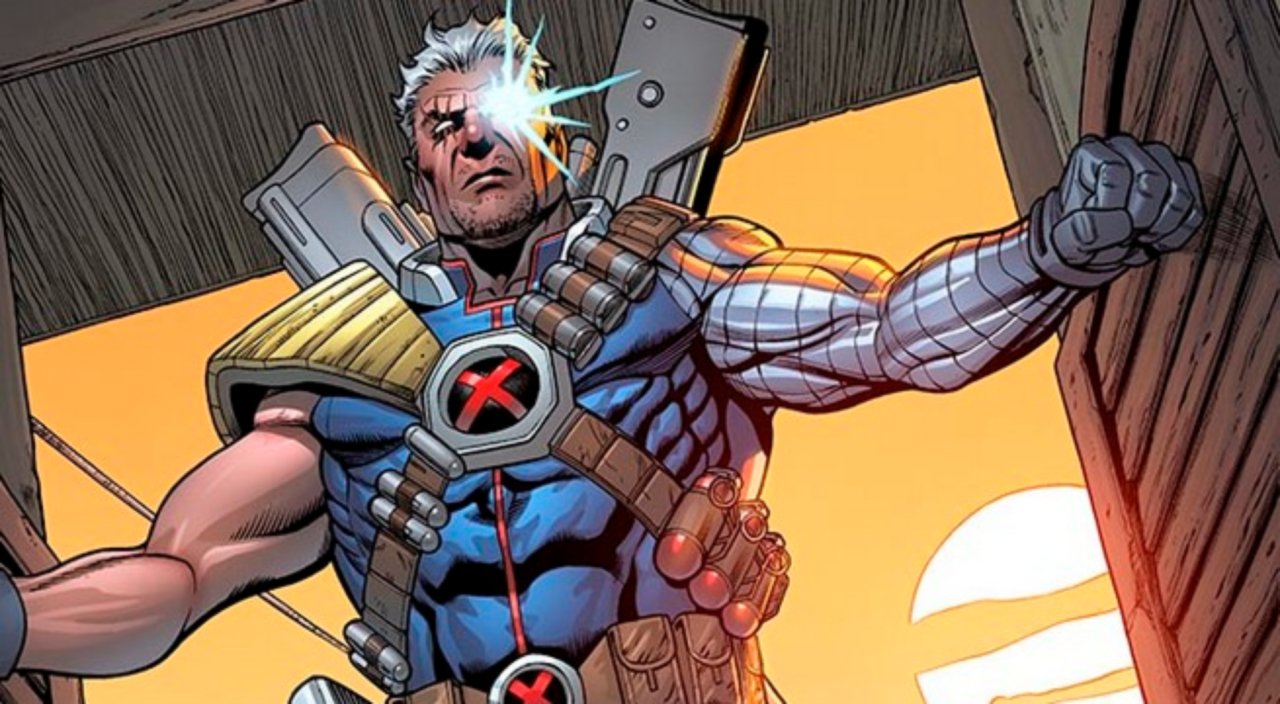 Nathan Summers was a telepath/telekinetic and his parents were none other than Scott Summers aka. Cyclops and Madelyn Pryor aka. The Phoenix Force. We all know that Phoenix force is the divine power and when it joins with the host, it's the divine mixture which simply intermingles with some more biological properties. Cable has three parents, one of them is a higher being.
15. Ghost Rider:
One of the most interesting anti-heroes of Marvel Universe is Ghost Rider. Johnny Blaze offered his soul to Mephisto and so, Ghost Rider was created as the hybrid of Blaze's soul, the seed of the father, and unholy attributes of a demon. But, we all know that his dad is a god but not a good one obviously.
14. Thanos: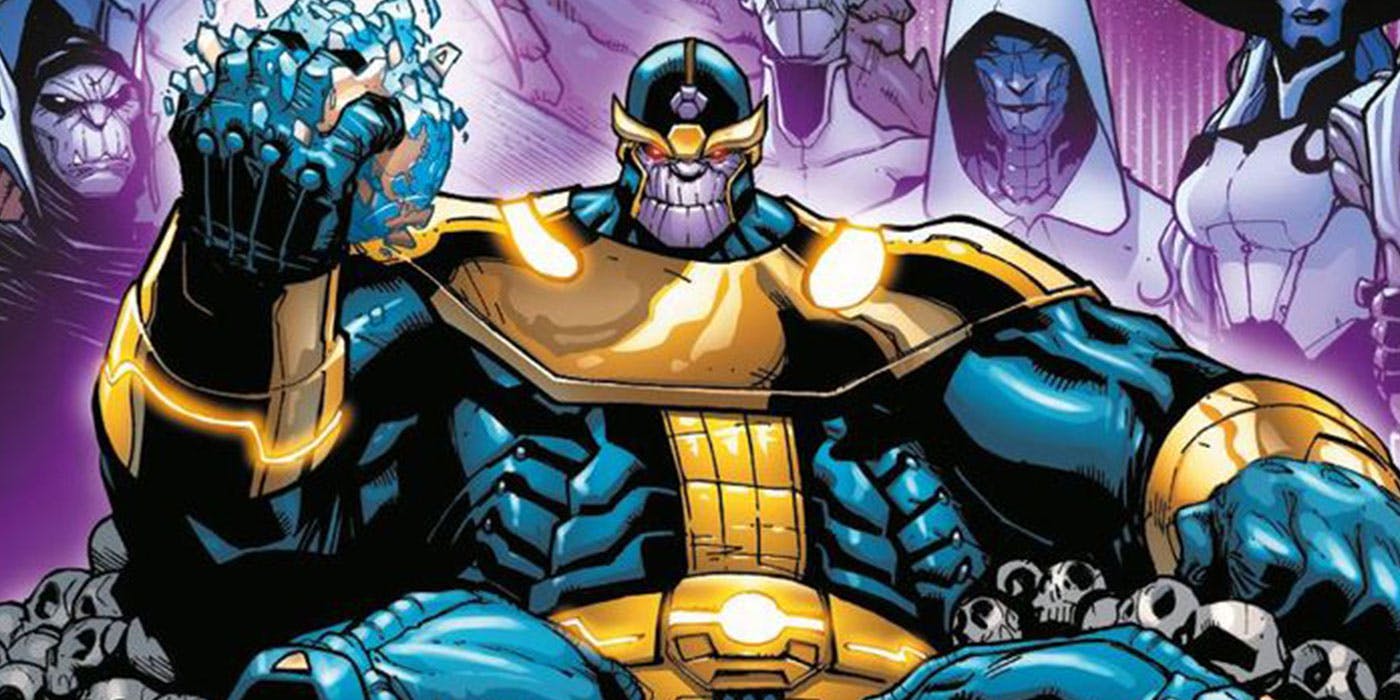 There are a lot of fans out there who think that Thanos is a big villain and all the credit goes to the Infinity Stones he has in his Infinity Gauntlet but the real fact about Thanos is that he is the son of A'lars and Sui-San. They're the Eternals and also a race of space gods of the Deviant gene. But, we all know that Thanos failed and disappointed everyone including his parents as his mother knew right at his birth that this kid needs to be dead because she then could see destruction in his eyes.
13. Daimon Hellstrom: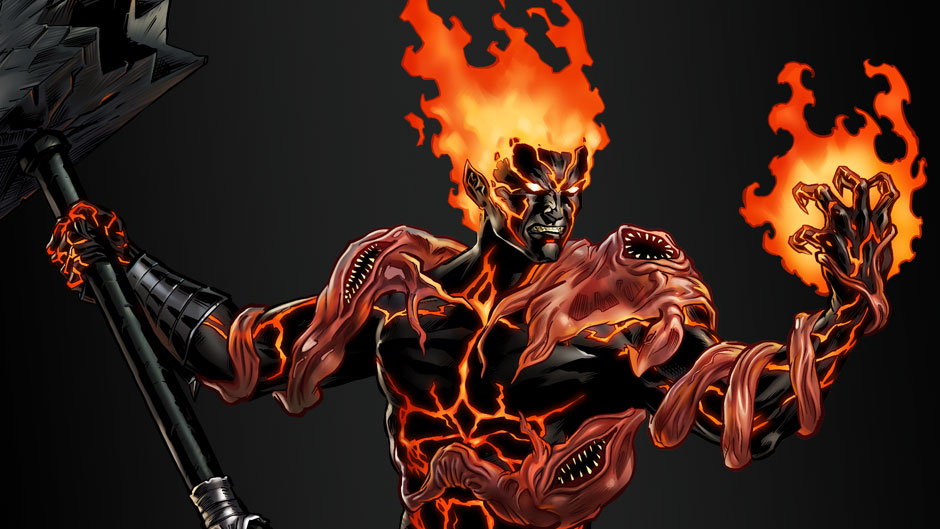 Daimon Hellstrom is also known as the Son of Satan. He has a birthmark on his chest. This half-demon had a human mother and it was the place of a Jesuit-run orphanage where he was raised by his mother. The half-demon always fought against his dad as he got all the good things from his mother but, he had a connection with demons throughout and in fact, is the reason for their existence. Despite being the half demon, this one is a good character.
12. Venom: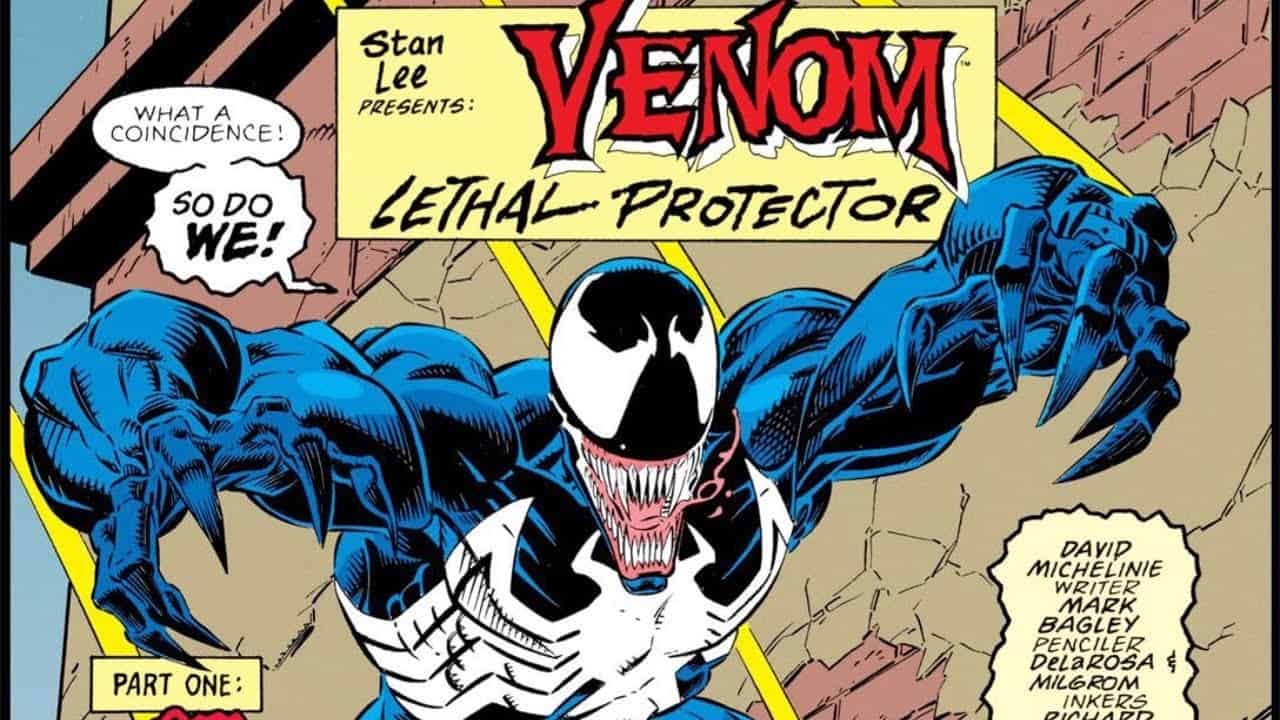 Well, I know there will be a lot of geniuses out there who'll be saying that Venom is one of the symbiotes and is an alien but not many people know that the race of Venom known as Klyntar was created by a wicked god named as Knull. The reason Knull made these Symbiotes was the fear that Celestials will destroy their planet. Since symbiotes were created by a god, we can clearly say that the father of Venom and many like him are his children.
11. The Eternals: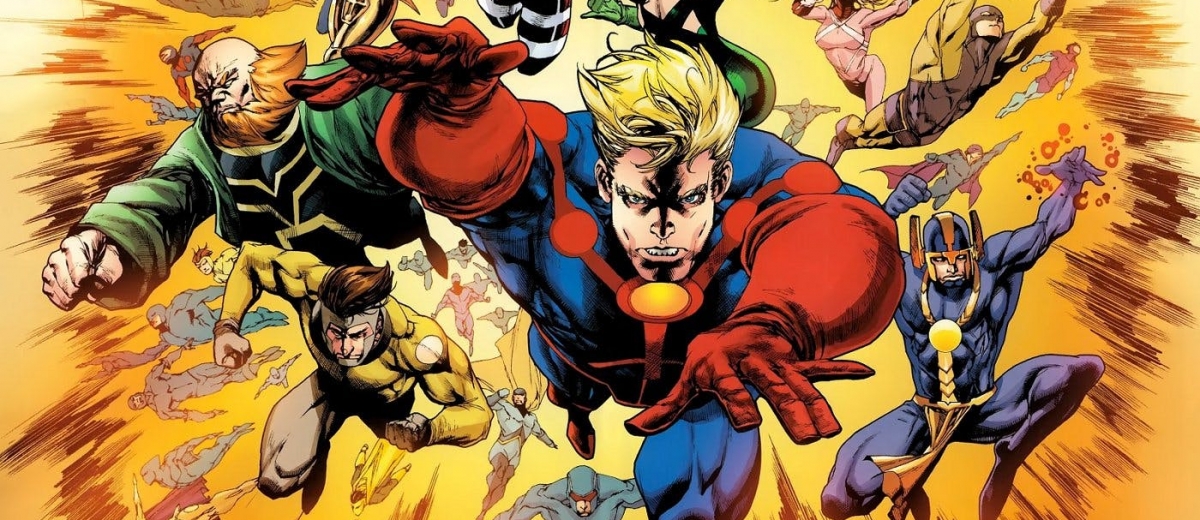 We all know that the Celestials created these Eternals when they visited earth. And the Eternals have been on earth and are living with us since all these years without revealing their true identity to the fullest and now we are seeing them on the big screen as Marvel has plans to soon bring an Eternals movie in Phase 4 of the MCU.
10. Satana: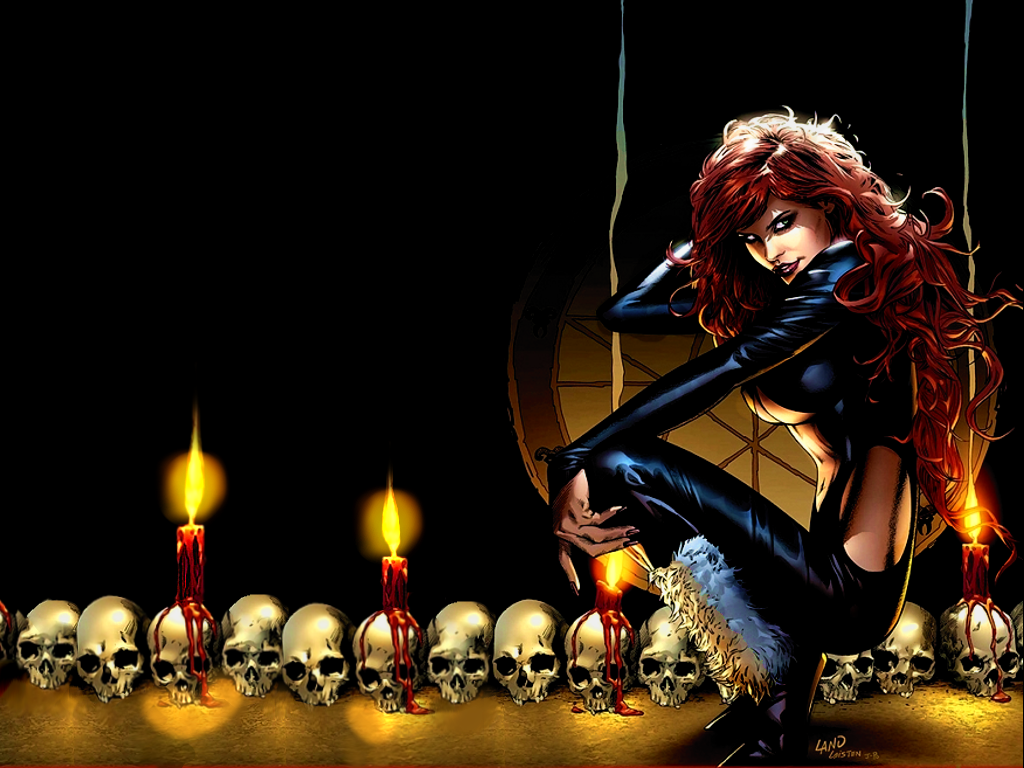 Satana is the daughter of Daimon Hellstrom and just like her brother, she also is half-human. But still very different as Daimon is on the bad side and she, on the good side. She has always been on the good side quite like the Hellboy but the history and adventures of this character are really interesting as the fans of comic books will know about this as she is the kind of character who can turn on both good or bad side in split seconds.
9. Mephisto:
He is created by the Supreme Being and in other words, is created by God! But, we all know that he is a stand-in for Satan and is the one who is a very big and one of the most powerful villains of MCU. Mephisto is the kind of supervillain who has some really serious and tremendous powers and if anyone wants to beat this supervillain, then he should have the backing of Gods with him for sure.
8. In-Betweener: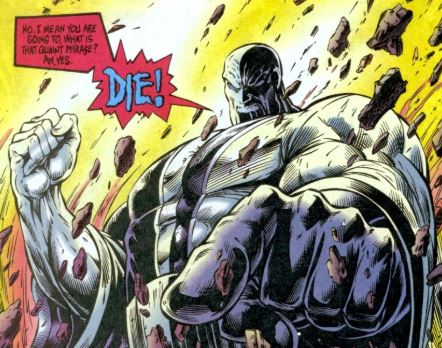 In-Betweener is one of the few oddball entities in the world of Marvel who are in the greater cosmos of the Marvel Universe. His parents were Lord Chaos and Master Order. They were the ones who were a sacred personification of their name traits. The main function of this being is to serve the Nexus. Also, the character is quite close to Galactus and Silver Surfer.
7. Galactus: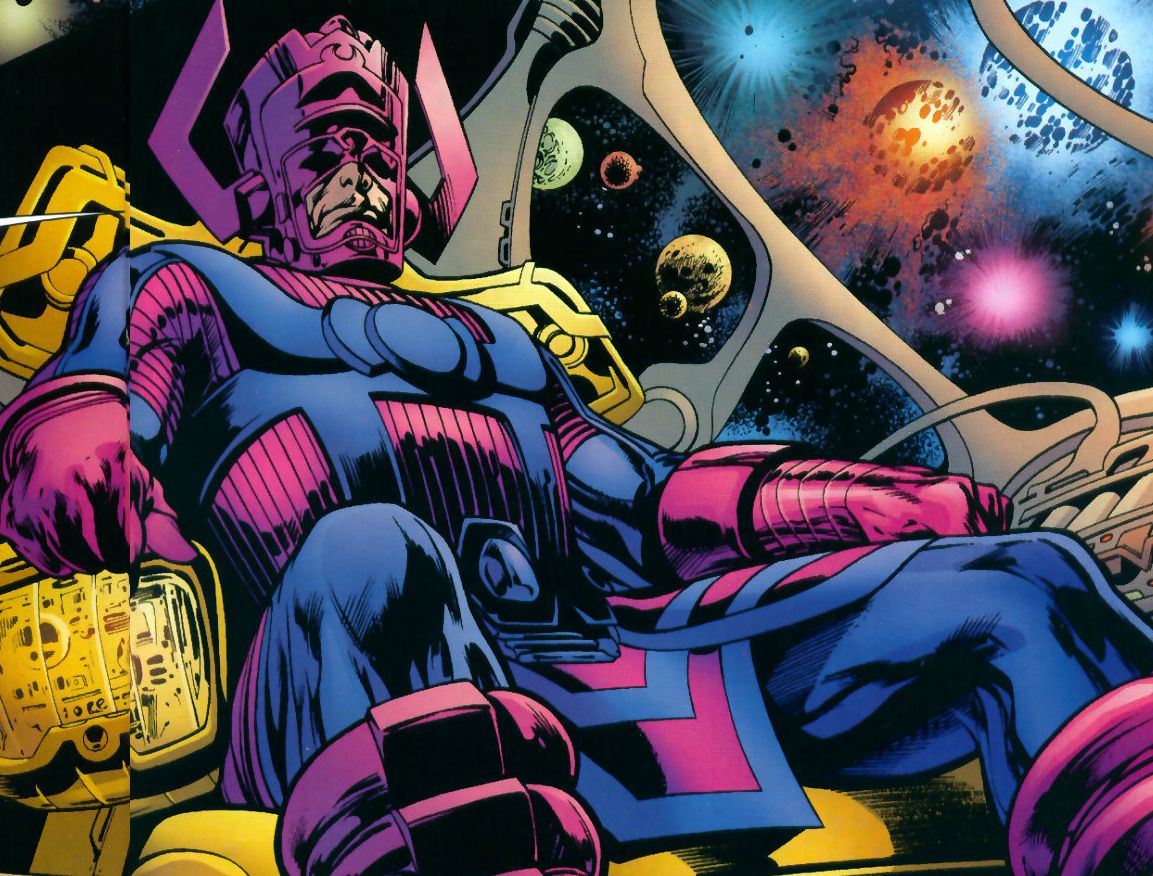 One of the most vicious names in the world of Marvel is Galactus and we all know that he is simply one of the most villainous supervillains out there. The reason for the incoming of Galactus was to bring a kind of balance in the population markings of the world by destroying the world. Sadly his work is vicious but hard to ignore. Talking about his creation, Big Bang was the reason for his birth or in other words the oneness of cosmic right at the center of the universe.
6. Uatu: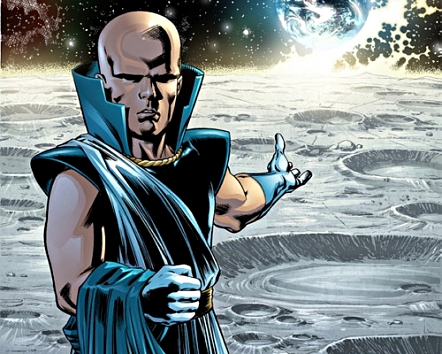 Well, Watchers have the ability to see what is happening in the whole universe as they're that much super-advanced that they're quite close to the gods. But, they had feared from their own powers as a result of which they simply withdrew from them. So, Uatu is one of the Watchers whose duty is to have an eye on earth. He was born out of the gods and because of the strengths and abilities they have, it's really hard to call them lesser than god-like entities.
5. Abraxas: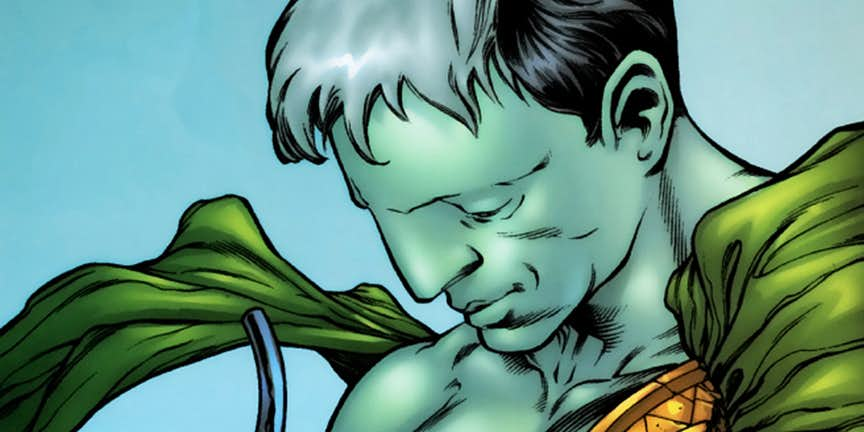 If you think Galactus is the only one who has that dark and powerful image then you should meet his so-called-cousin, as he can also consume universes, realities, and many other big things in space. He is quite opposite of Galactus as he loves love destroying planets and universes and it is sort of exciting for him. Just like his brother, he too was the outcome of Big Bang which we all know has powers of gods in it.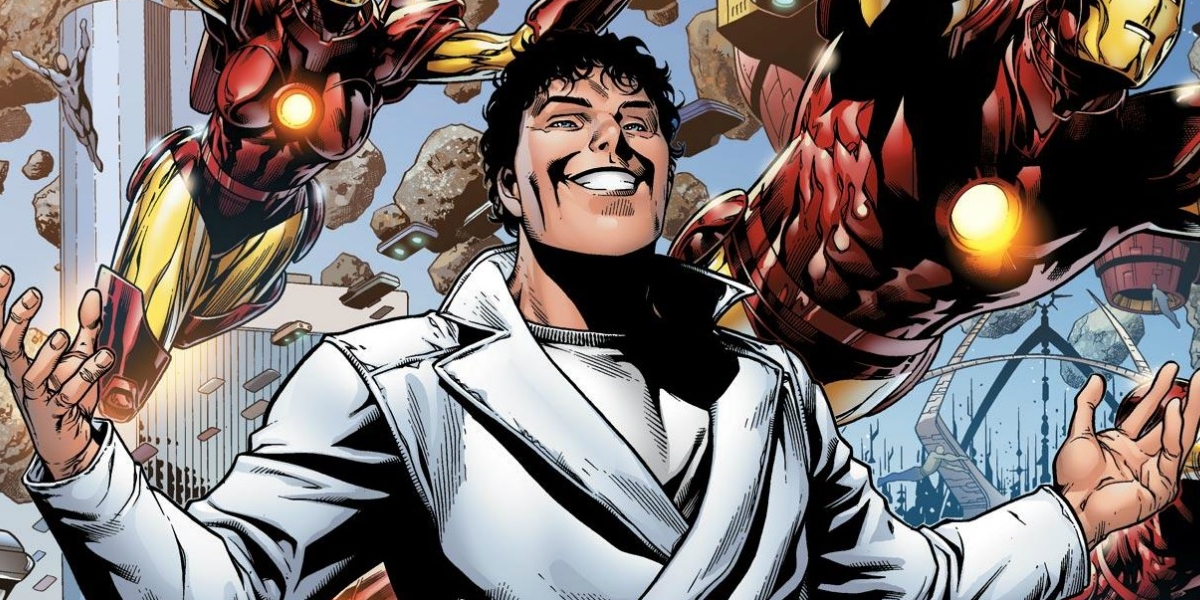 This character is the member of a race which is extra-dimensional in nature and is one of the most powerful beings of Marvel. He is one of the characters who has created their own fighting arena on a planet by the name Battleworld. The character has been part of the Secret Wars storyline and they are some of the most powerful beings in the universe because their existence comes out from the Gods.
3. Eon: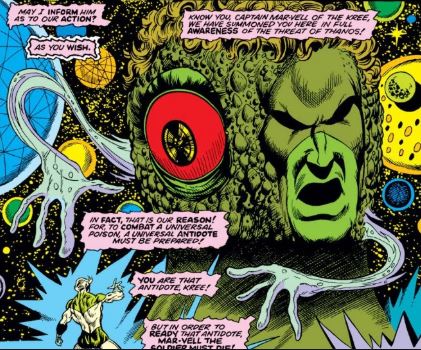 One of the weirdest looking entities in the universe of Marvel, the character who has floating faces, eyeballs, and arms is known as Eon. He has some really amazing superpowers. One of his biggest powers is to know about the reality in a larger span. He is the offspring of Eternity and as we all know that Eternity is one of the chief gods and we simply can't underestimate him.
2. Scarlet Witch:
We all know that Scarlet Witch and her brother Quicksilver are the children of Magneto and Magda. Well, not many people know this but during the birth of Scarlet Witch, it was the Elder God, Chthon who intervened and gave her the powers of chaos magic as she already had reality-altering mutant powers. But, we have to say that this is the reason why she is regarded as one of the most powerful superheroes of the Marvel Universe.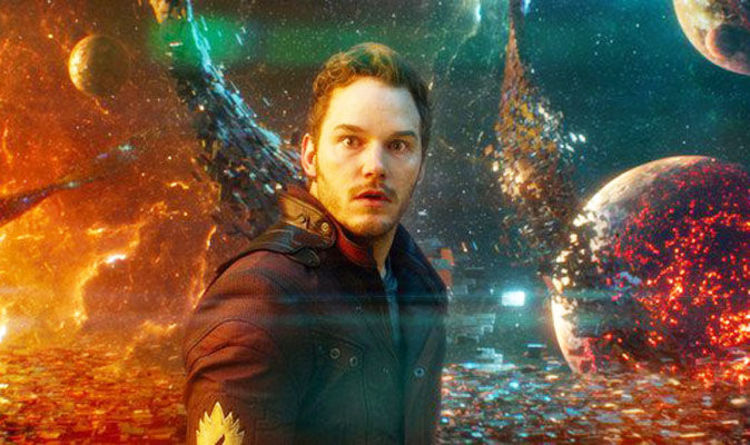 Star-Lord is one of the most popular MCU characters and we have already seen in Guardians of the Galaxy Vol. 2 that he has a human mother but a very un-human father as his father is close to a god, Ego, the living planet and we can clearly see why Quill gets very arrogant sometimes. Having a planet as your father can seem weird but it also gave a lot of powers to Quill.
So, these are the characters who have gods as their parents. Which came as a surprise to you? Tell us in the comments section down below.