Movies
10 Facts About Star-Lord, The Galactic Outlaw We Bet You Never Knew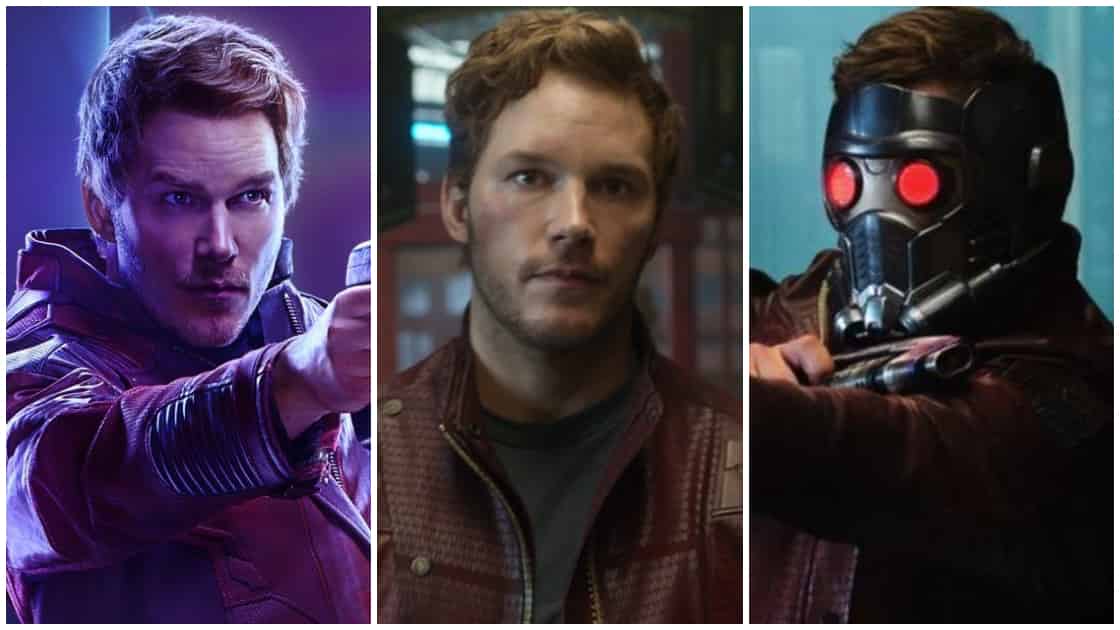 The leader of the Guardians of the Galaxy, Star-Lord is known for many things, chief amongst them being the guy who f*cked up Infinity War for the Avengers. But the guy is much more than what meets the eye! He is a leader, son of a sentient, immortal planet and a superhero of the Marvel Cinematic Universe. In the three movies that he has appeared, he has not shown that X-Factor on many occasions but trust us, it is there.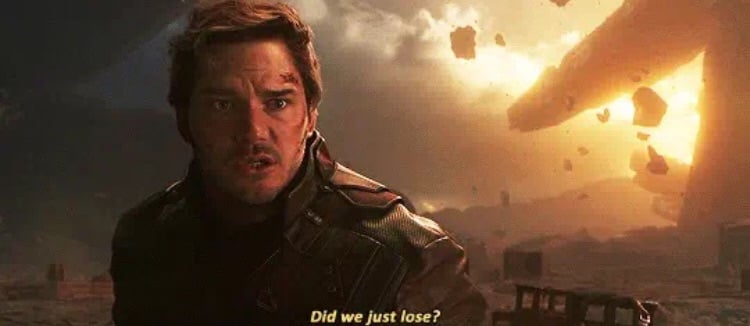 Before Infinity War's ending made the guy infamous, Star-Lord has already had a history as long as time itself. He had built himself a reputation only a select few could have the luxury of boasting. Let us dive a little deeper into the abyss and find out just how awesome (and weird) this guy was. Presenting – 10 facts about Star-Lord the Galactic Outlaw we bet you never knew!!!
1. There are two Star-Lords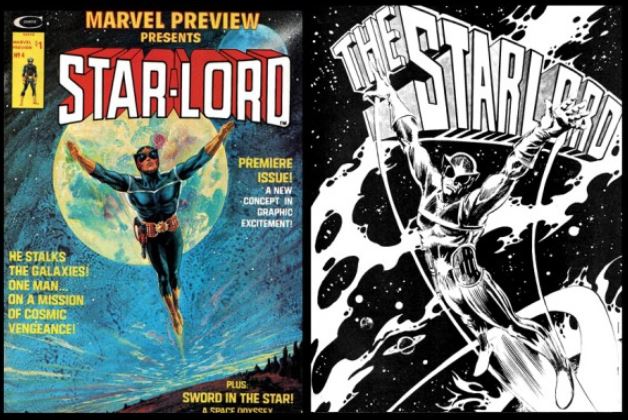 This might seem absurd but it is true. There have always been two Star-Lords in the Marvel Universe and technically speaking, both of them could be coexisting right now in the same comic book universe. The one we see in the movies is a recent creation with an origin story that traces him back to Earth 791, a parallel universe amongst Marvel Comics' many, many universes.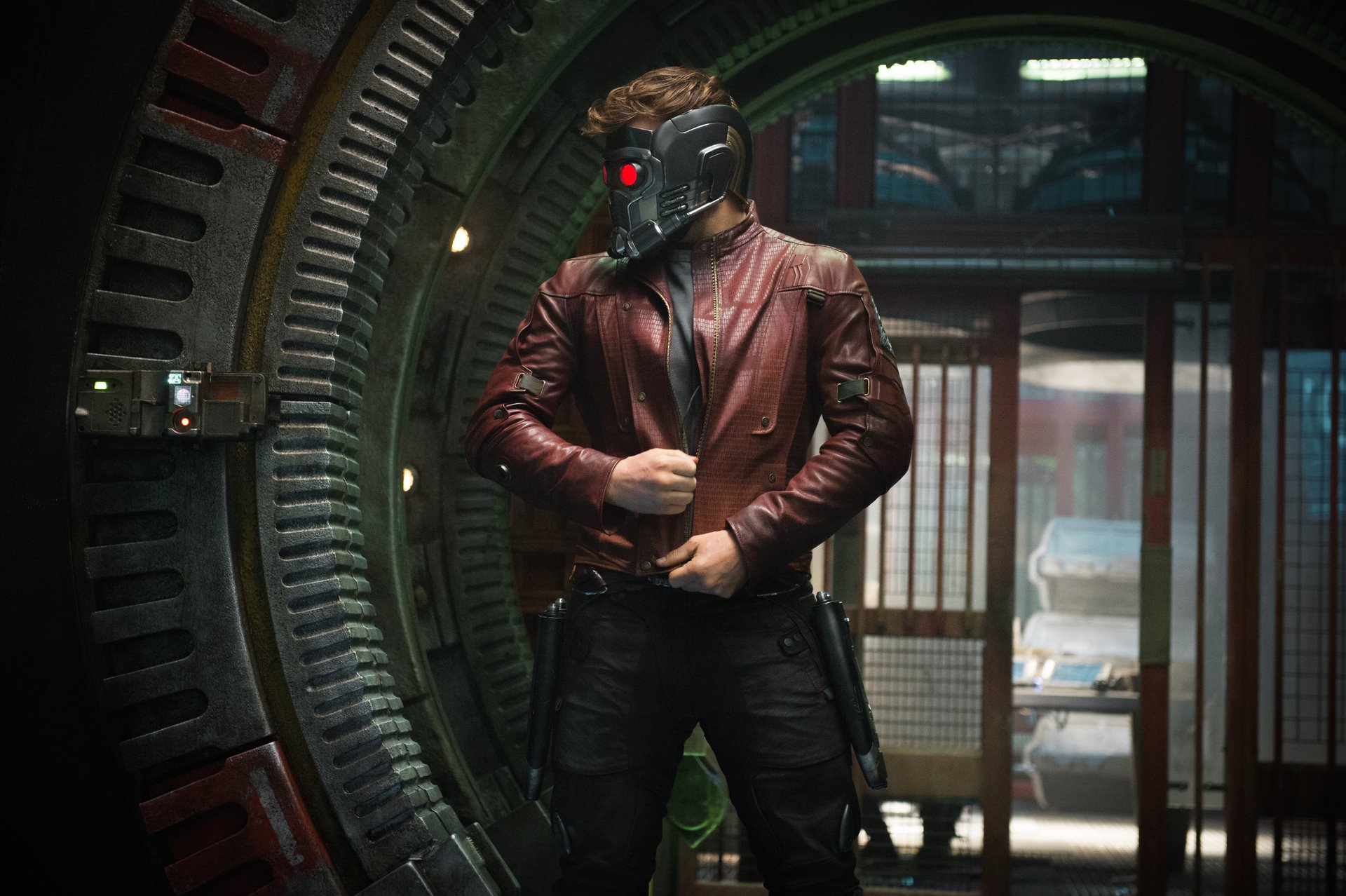 The one that came before is actually an elite cop trained by an outer space police force. He is later revealed to be the son of the Master of the Sun. But in latter issues, his father was later ret-conned to be J'Son, King of the Spartoi Galactic Empire. The new Peter Quill you see is actually an amalgamation of both the Star-Lords.
2. He and his father have a complicated relationship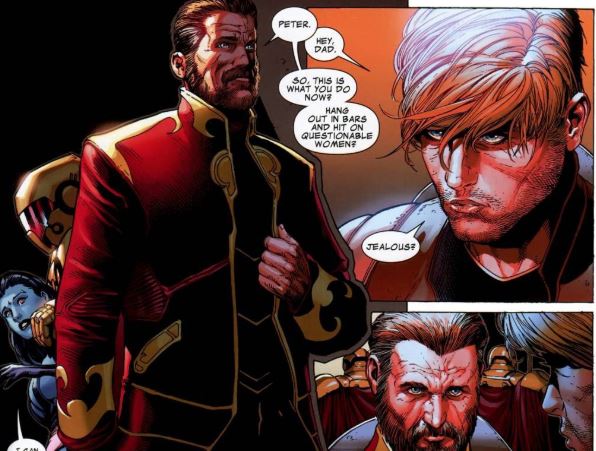 Peter Quill's father in the comic books is not Ego. It is J'Son, King of the Spartax Empire. J'Son has had a real bumpy relationship with his son. When J'Son was young and brewing with hormones, he met Meredith Quill. Both later fell in love and J'Son had to unexpectedly leave after his duties as the king of his people called him.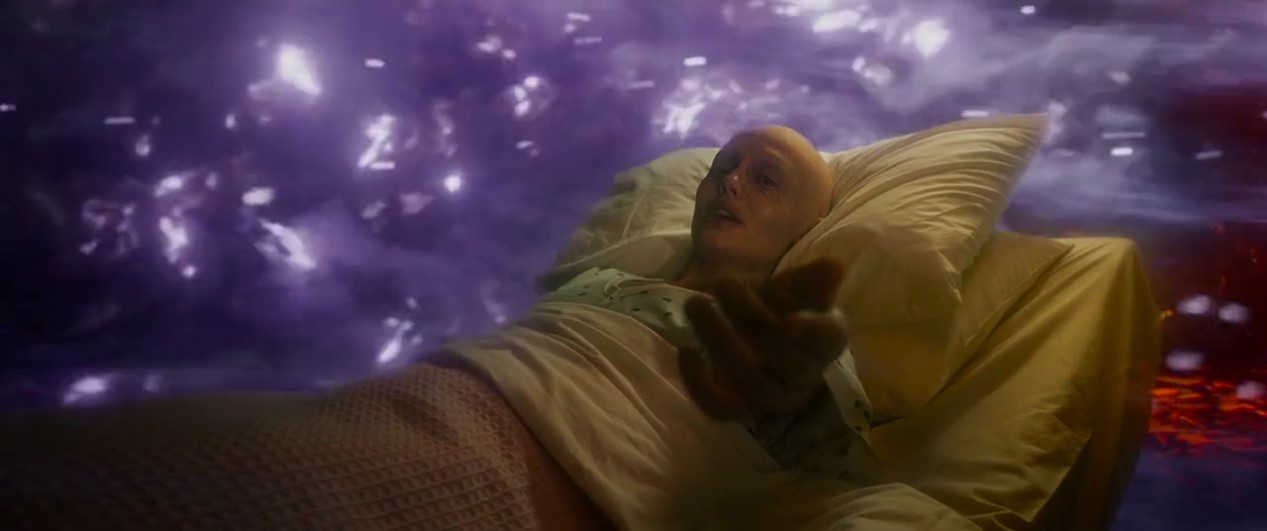 Before he left, he wiped out Meredith's memories of him, unaware that he was soon to become a father. J'Son would later learn of his son's existence and ask him to join the Empire. Star-lord refused and was almost forced to join when his fellow Guardians were kidnapped at gunpoint by his father. After Captain Marvel exposed the murderous tyrant he was to his own people, J'Son went rogue and became Mister Knife and put a bounty on his own son's head.
3. His alien heritage gives him superhuman powers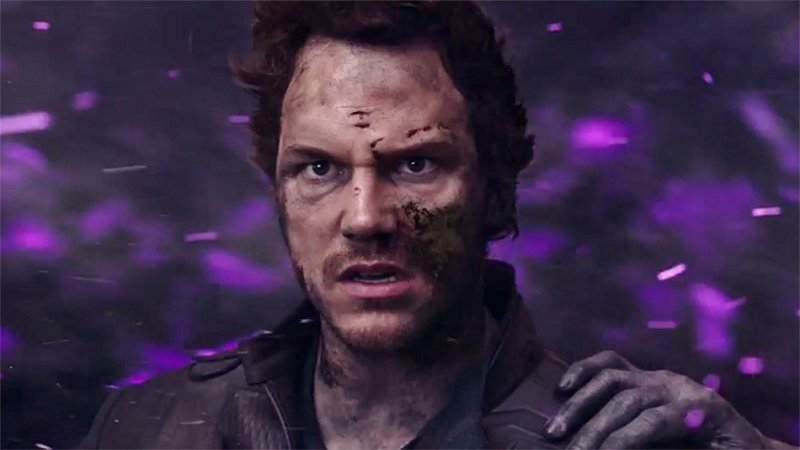 The Spartax people are not your average human being. Their physiology makes them stronger, faster and smarter than anything humanity has to offer. Peter Quill, being half Spartax, has all those abilities instilled onto his genetic code via his parentage. He has superhuman durability, able to withstand punishments that would kill a normal human being in the blink of a second and he also has superhuman strength. His lifespan is also thrice that of the average human being. He also has superfast reflexes. Now you know why he is so good with those rocket boosters on his legs. He is not human. He is Superhuman after all!!!
4. His brain is special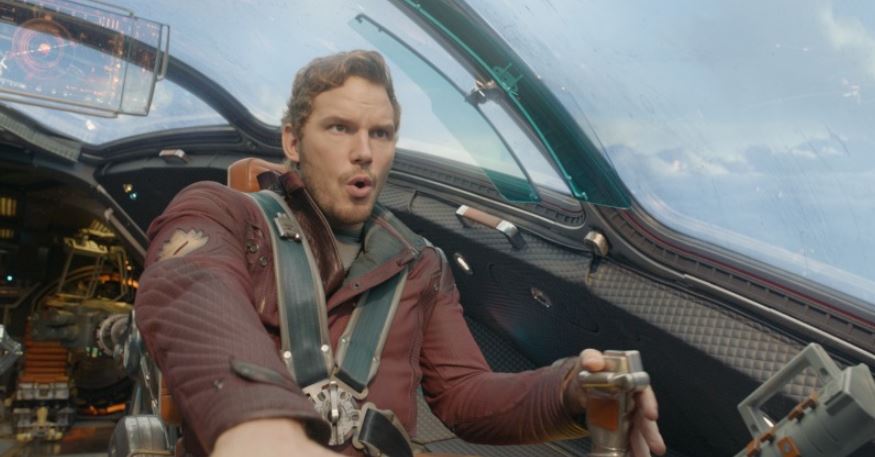 Peter Quill is a brat and an over confident doofus but he is not dumb. He actually has the mental capacity to back his smarts up. Peter Quill's half Spartax physiology also gives him their specially evolved neural and cerebral network. Peter Quill can think, feel and react a hundred times faster and better than a normal human being. Give him a book. He can finish it in minutes.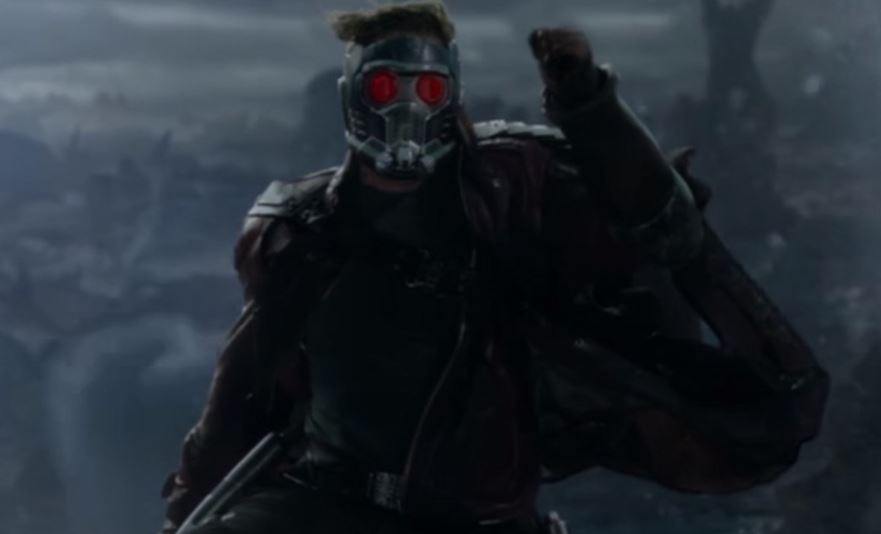 Send him into a battlefield and his ability to spot weak spots in enemy defences and produce brilliant counter strategies to stop the opponent. Peter Quill can also learn superhumanly fast. He can learn local customs and languages of any planet's native species within seconds, which also makes him a master infiltrator and spy. This is how he passed Nasa to become an astronaut. He is just too good.
5. His ship is a sentient being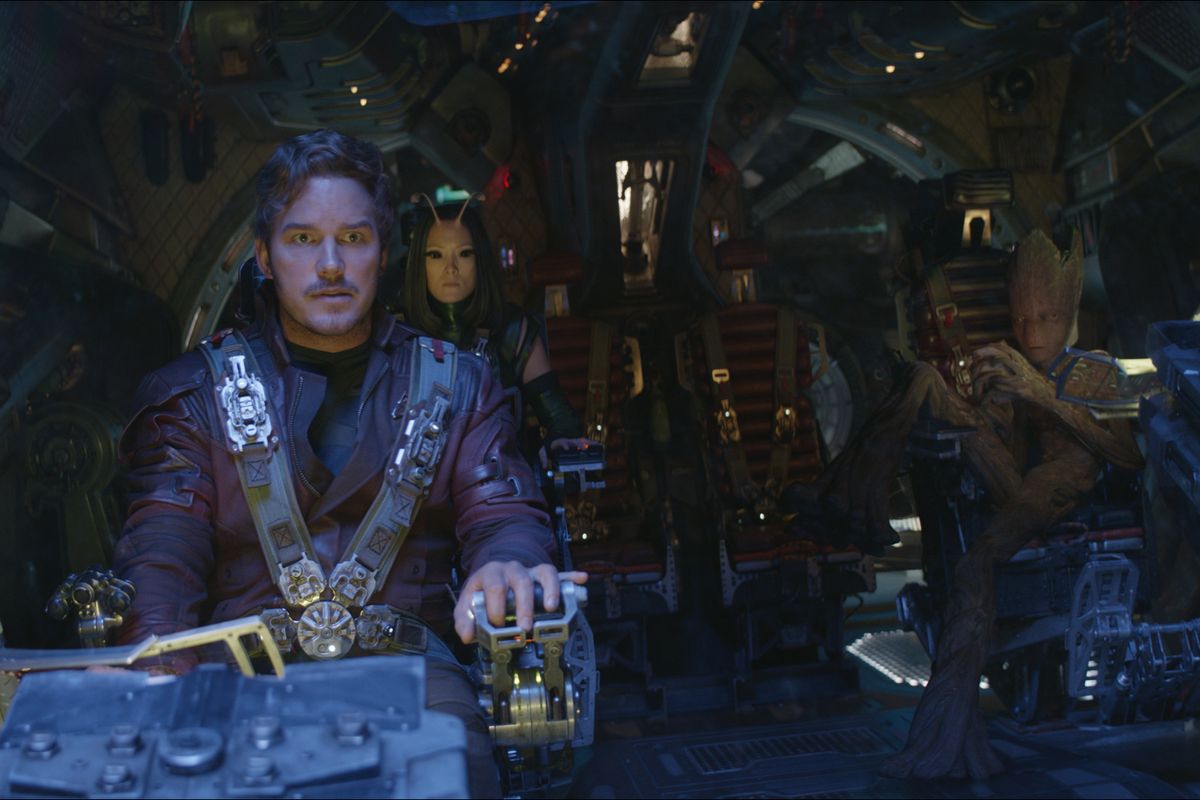 Peter Quill's ship in the movie called the 'Milano' is not what we are talking about here. In the comic books, there was a sentient ship called 'Ship' piloted by Star-Lord himself. It was a gift from his father – Master of the Sun. The ship was made of a sentient star that had exploded and its essence gathered by Master of the Sun and turned into a space vessel. The ship would later help Star-Lord in his various adventures.

At one point of time, Ship would even gain the ability to create organic bodies out of nothing from its core and use them as her remotely operated avatar as Star-Lord's side kick. Ship and Star-Lord had a good relationship but she was killed trying to stop The Fallen One, a former herald of Galactus, while the latter was trying to kill Star-Lord.
6. His awesome Element Gun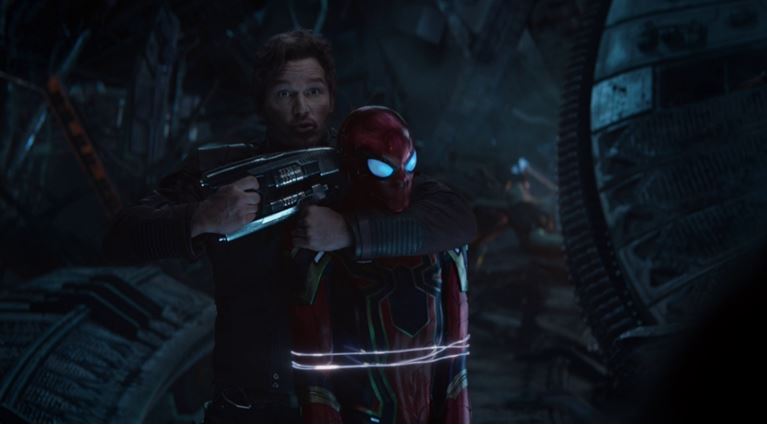 Do not let Chris Pratt's terrific portrayal of Star-Lord in the MCU fool you. In the comic books, there exists a lot of stuff about Star-Lord that have not yet made it to the movies. Take Star-Lord's iconic Element Gun for example. It has the ability to fire any of the four elements of nature and has unlimited ammunition. It also happens to be Star-Lord's signature weaponry in almost every battle in Marvel Comics.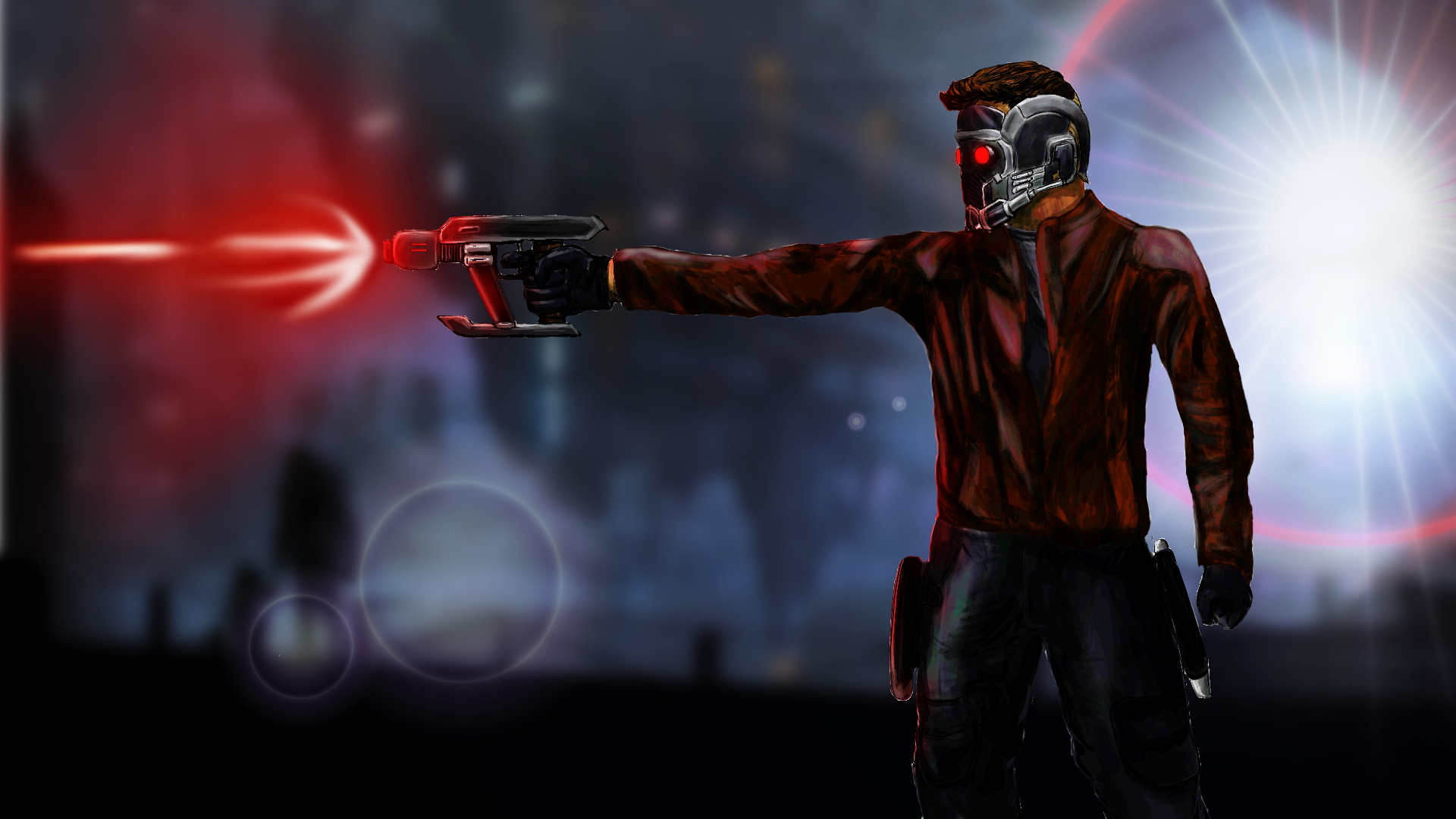 The weapon is actually a special sidearm created out of Spartax technology that can only be activated by someone carrying the DNA of the Spartoi royal bloodline. Peter was allowed to keep it after his mother died and the carers mistook it for a toy. The Star-Lord dual pistols we see in the MCU are closely based on the Element Gun's design yet they share none of its characteristics.
7. He used to be a cyborg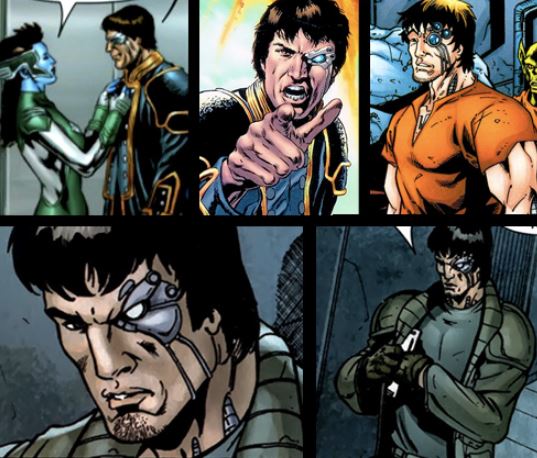 His fight with The Fallen One was one of the epic proportions. Star-Lord defeated the former herald of Galactus at the end but it was a pyrrhic victory. Star-Lord had to sacrifice his sentient ship to defeat his opponent. He also had to make the harsh decision of letting Ship harness the energy from the core of a Kree lunar colony.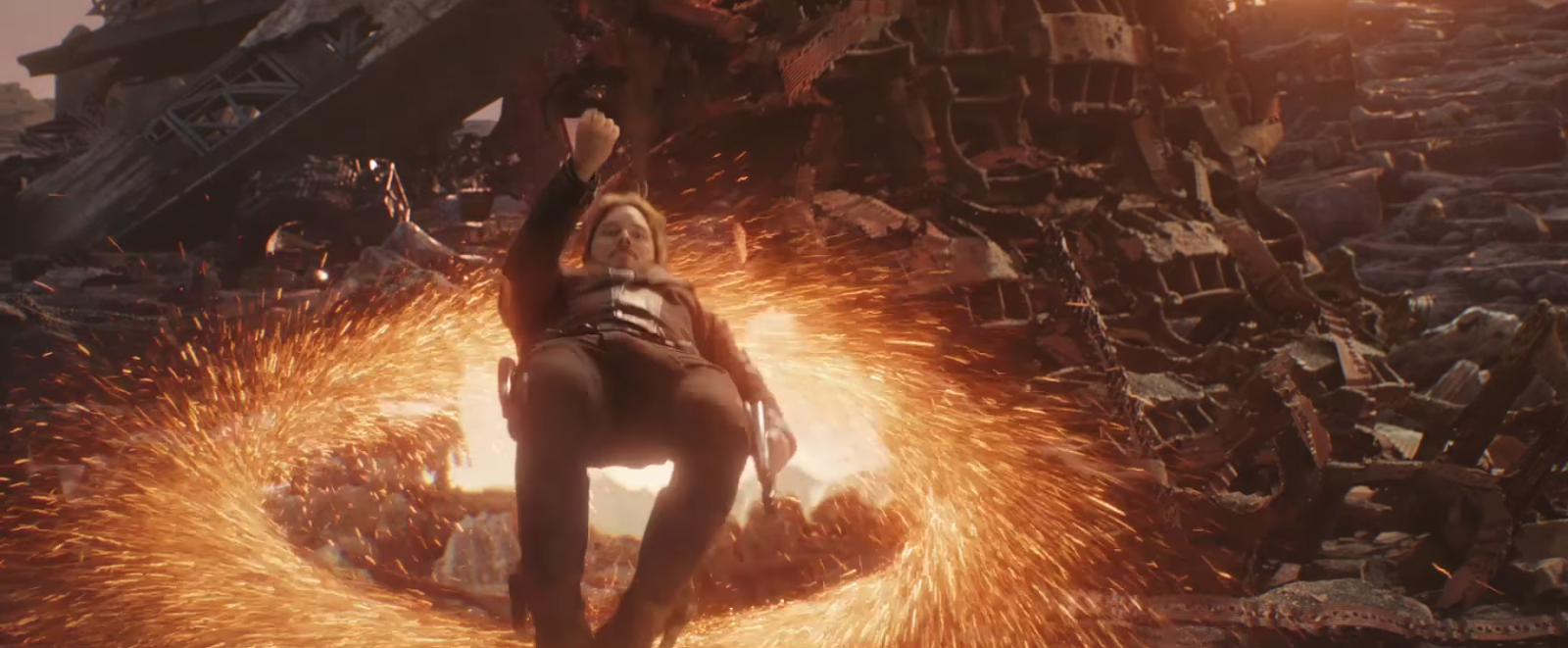 The resulting process gave Ship enough energy to defeat the Fallen One but it destabilized the moon, which later exploded. Star-Lord willingly gave himself up to the authorities. His damaged body parts from the explosion were replaced by cybernetic enhancements, including a visual aid that allowed him to see the entire energy spectrum and a memory chip that gave him eidetic memory.
8. He was engaged to Shadow Cat of the X-Men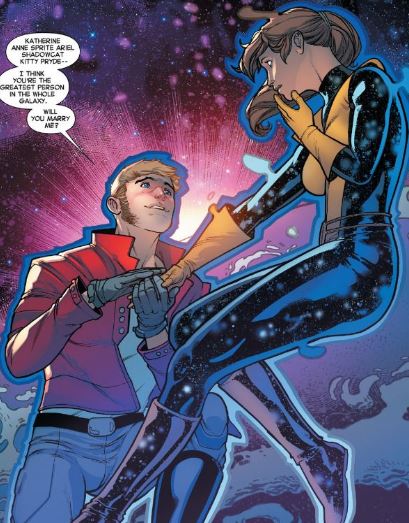 All you casual movie fans out there!! Did you guys know that Star-Lord and Kitty Pryde aka Shadow Cat of the X-Men were once a couple? It all started with Kitty coming into a friendly encounter with Star-Lord during The Trial of Jean Grey event. Star-Lord would later propose to Kitty after the events of Black Vortex and they would later get separated during the events of Secret Wars, where Shadow Cat dies. After she comes back from the dead, both realize that they have changed so much as individuals that they cannot stay together anymore. They depart on healthy terms.
9. He became a singer and sang Disney songs in Secret Wars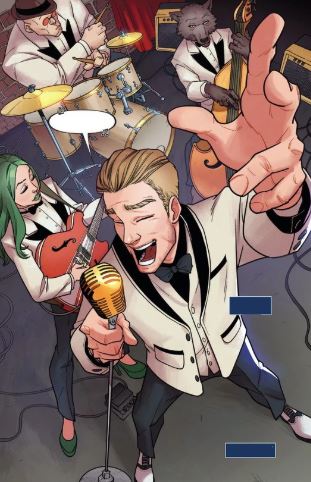 This will make you laugh. Star-Lord was devastated when he saw Kitty's death right in front of his eyes. He decided to hide until he could come up with a plan. He took refuge in a Manhattan club called The Quiet Room where he became a lounge singer, singing Disney Songs that never released in this alternate reality. Star-Lord would almost forget his identity as a superhero with his newfound fame and popularity until an alternate reality version of Kitty Pryde reminded him of his loss and, eventually his duties.
10. Kitty Pryde became Star-Lord once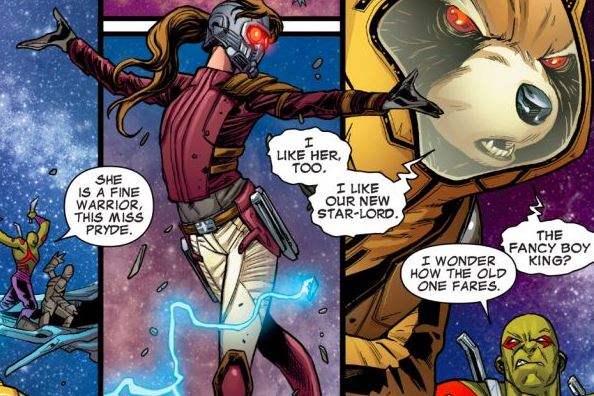 After the events of Secret Wars, Peter Quill was left with no choice but to assume the position of King of the Spartax Empire. Kitty would later become the leader of the Guardians and replace Star-Lord's position as Star-Lady. Their relationship remained strained for years. But after Peter Quill fails to stop Hala the Accuser from destroying many of the Spartax cities, they oust him and exile him from the Empire. Peter Quill comes back to the Guardians and becomes the Star-Lord again.