Movies
3 Leaked Iron Man Suits Confirmed For Avengers: Endgame Appearance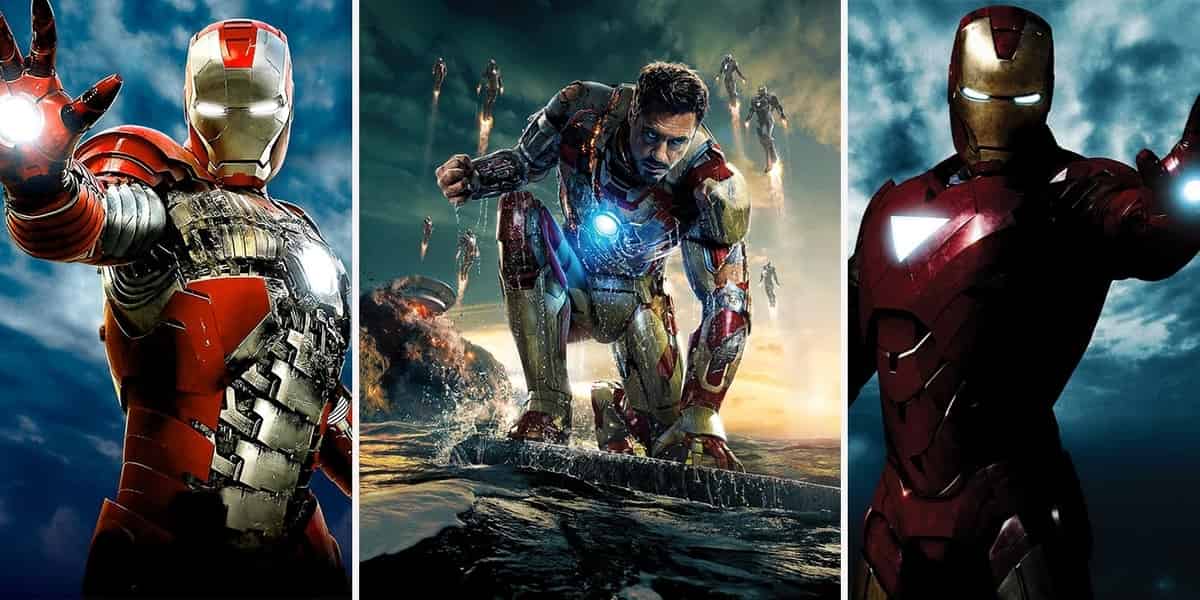 Avengers: Endgame –
Iron Man has always been the poster boy for Marvel ahead of every other hero. Robert Downey Jr. has ensured such a place for the hero, as he gets everything he wants, and so does his character when it comes to the plot of a particular film.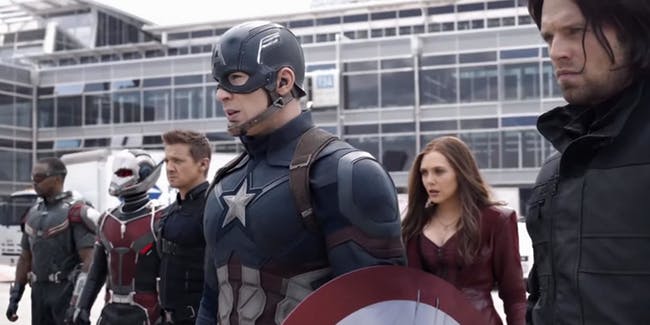 Captain America: Civil War may be about Cap, but a significant part of the film was about Iron Man. Tony has been a big part of every movie he has been in, barring Homecoming. The solo movies were obviously about him, but the three Avengers movies have also shown him lead the team ahead of everyone else.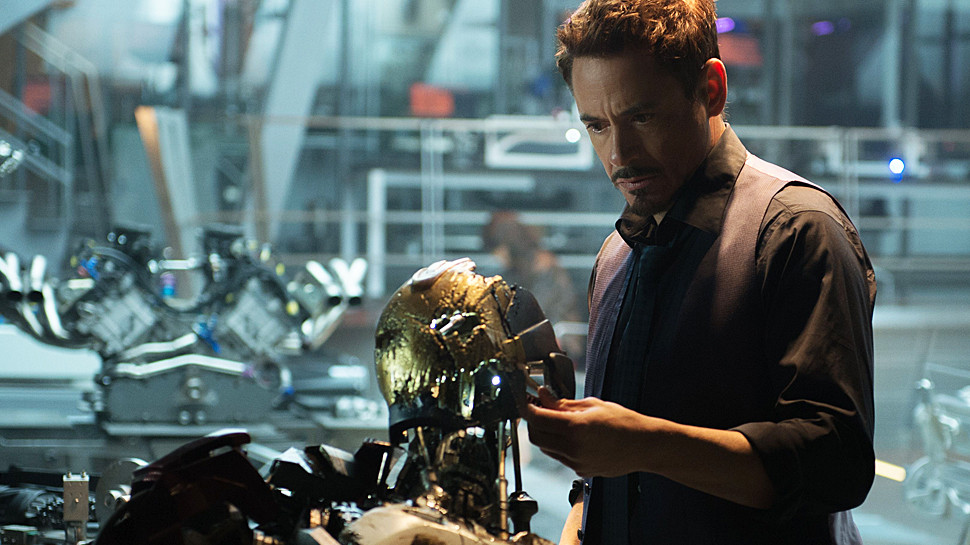 Tony Stark isn't all about his suits and tech, but him getting dozens of those is an important part of his persona as Iron Man. He obviously cannot be claimed as Iron Man without his suit. With Iron Man becoming such a huge part of the MCU and general pop culture, Marvel got to play around with the widest range of suits that could be made under the name of Iron Man. The benefit wasn't just visual and convenience to the plot, but these multiple toys sold a ton of merchandise and action figures.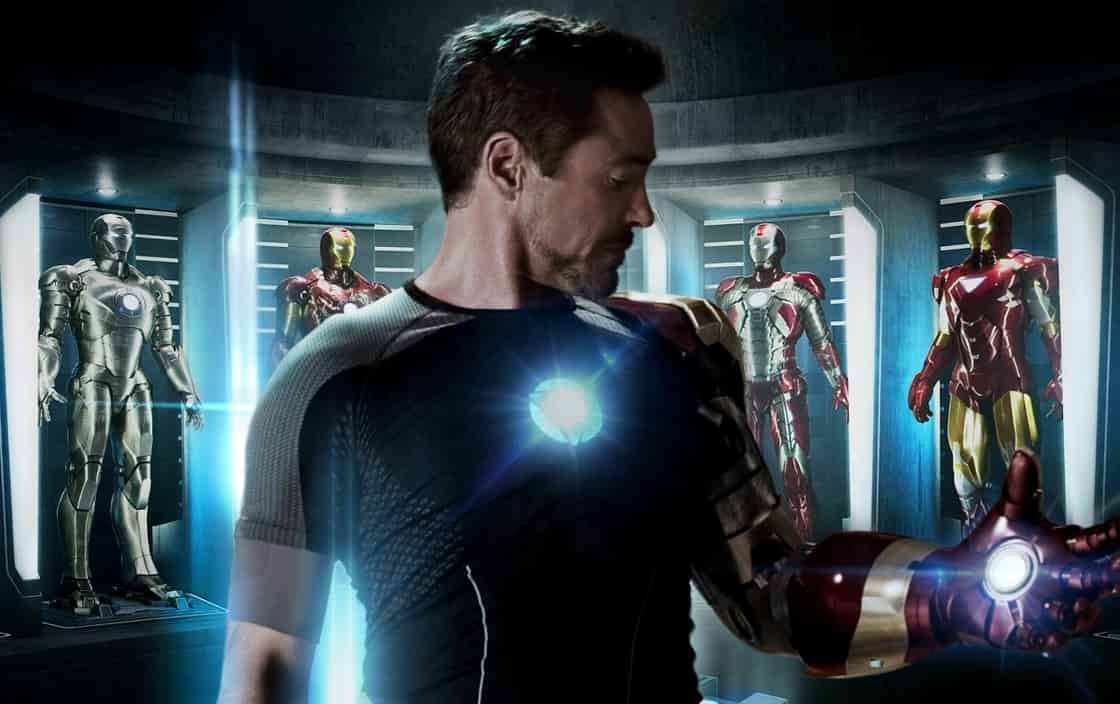 So far we have seen close to 60 Iron Man suits including the War Machines and Iron Patriot, and there are still more to arrive with Tony getting a new suit, Pepper getting a Rescue Armor and War Machine reportedly getting the War Destroyer. There's also the Quantum Realm suit for Tony Stark, but a new leak reveals that we might get to see some old suits return as well.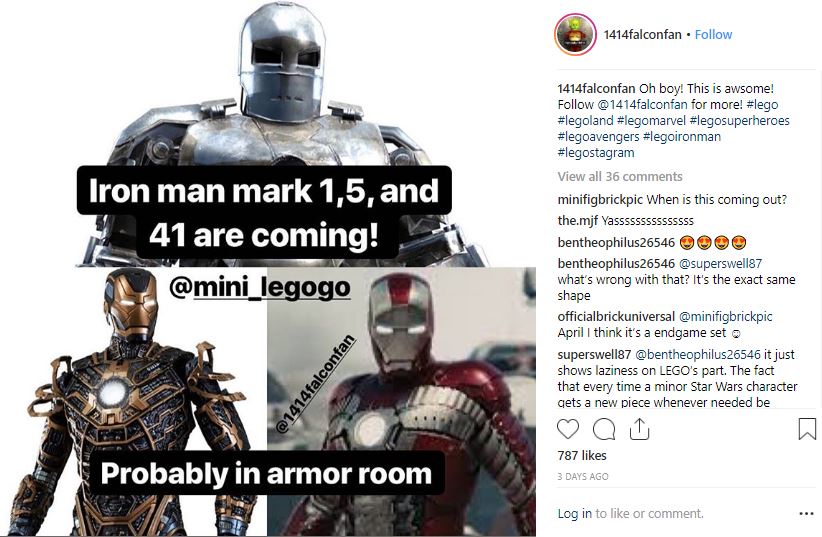 Coming from Instagram user @1414falconfan who usually gets access to LEGO release information early has given away the fact three of Stark's old armors Mark 1, Mark 5, and Mark 41 which we got to see briefly in the 3 Iron Man solo films will be coming back in Avengers: Endgame. According to his intel through his recent post, a LEGO set of Iron Man's armory includes the mini figures of these three Iron Man suits.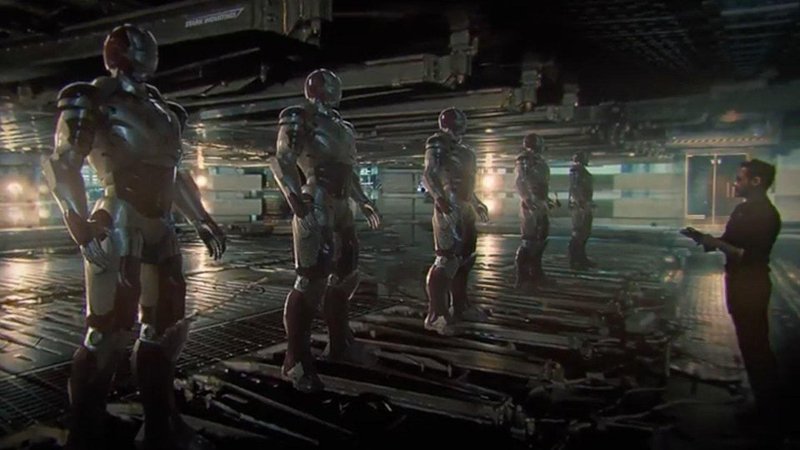 There has been an unused concept art from Avengers: Infinity War which showed Stark working on some new generation Iron Legion drones, and since those did not show up in Infinity War, we may get to see them in Endgame once Tony returns home alive. It is good that his armory will also be having some of the old suits which were all apparently destroyed in the previous movies. Perhaps Tony made them again? Who knows, if time travel could be involved in these suits returning.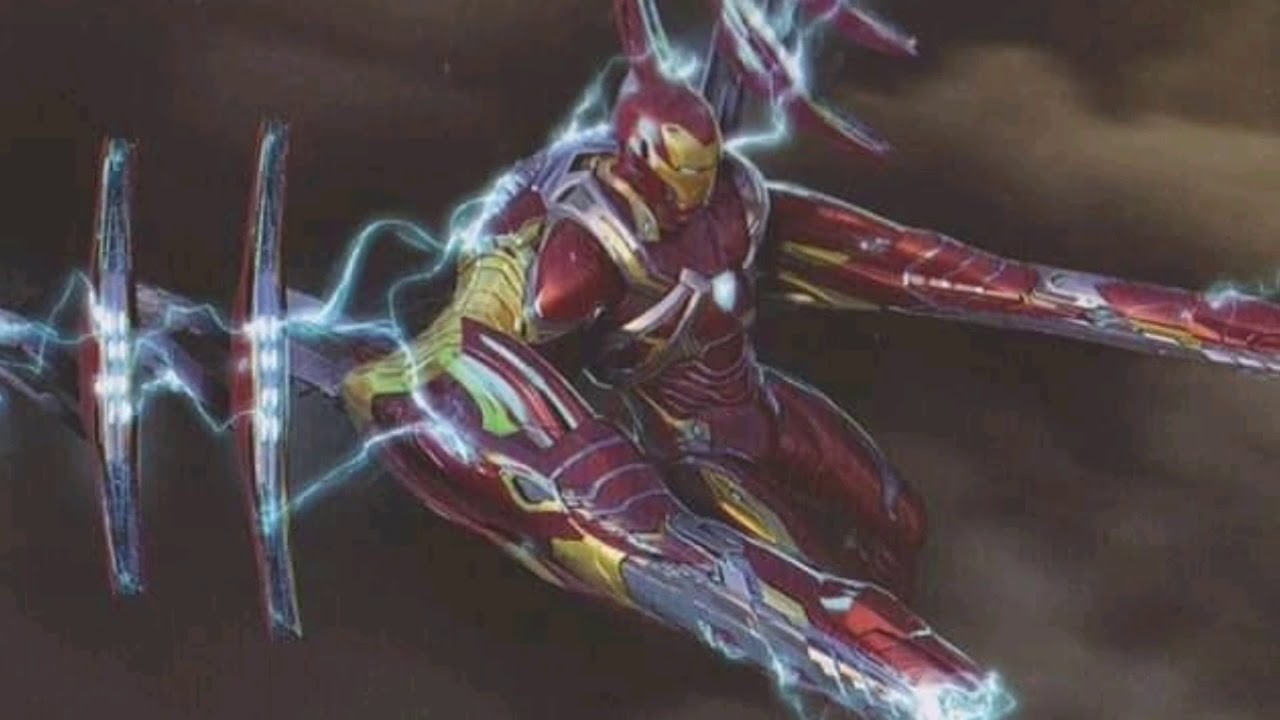 The fact that we will get a look at Tony's armory could mean that there are more of those suits. Just imagine if we get to see another one of Tony's House Party protocols in Avengers: Endgame. This time along with the many Avengers fighting the massive armies, there could be an army of Iron Man suits assisting them. But since there are a lot of heroes and they also need screen time during the big battles, the multiple suits may not come into play as significantly as suggested above.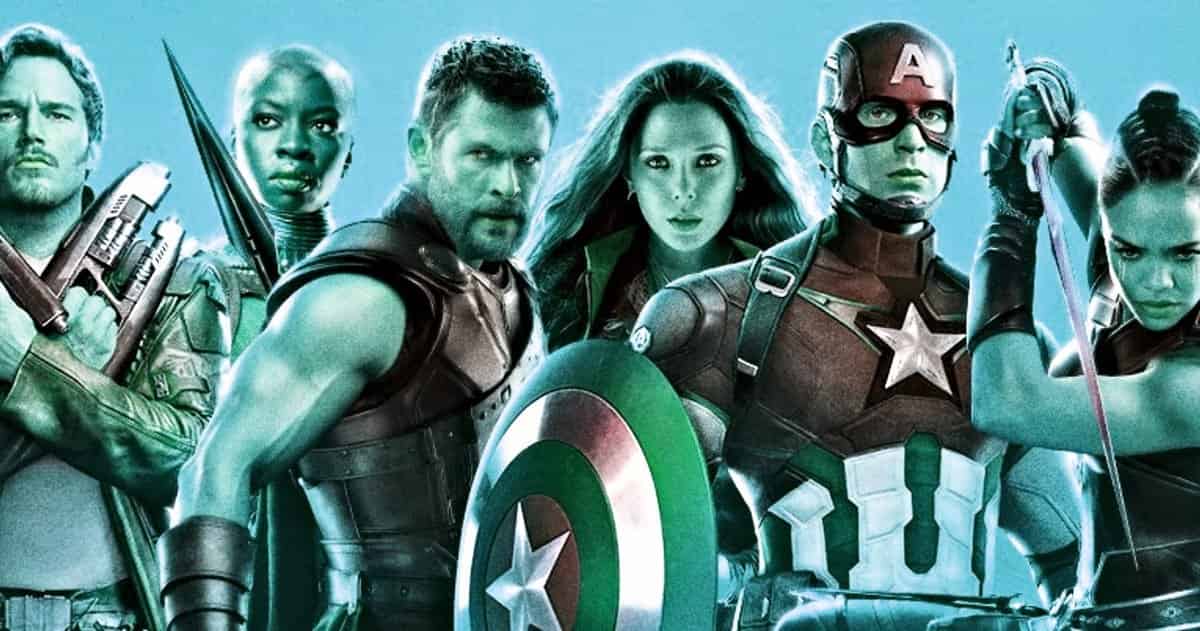 Whatever happens, we can just hope that Avengers: Endgame doesn't end up to be a giant mess of things, and turns out to be truly epic in every aspect. Here's the official Synopsis:
"A culmination of 22 interconnected films the fourth installment of the Avengers saga will draw audiences to witness the turning point of this epic journey. Our beloved heroes will truly understand how fragile this reality is and the sacrifices that must be made to uphold it."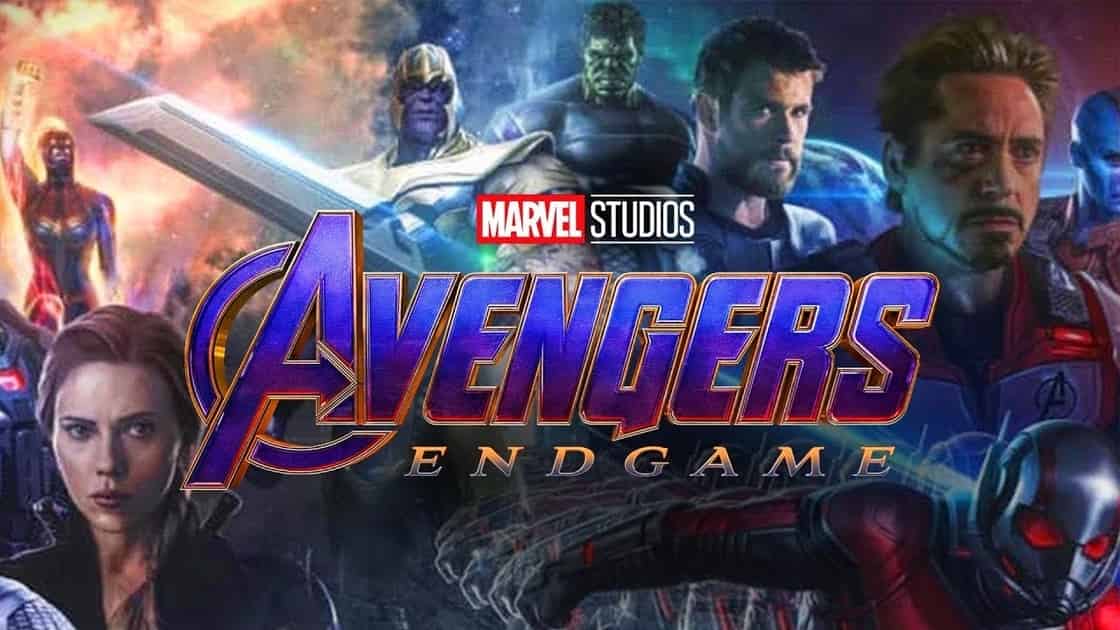 Directed by Joe & Anthony Russo, Avengers: Endgame will open on April 26, and it'll presumably star Robert Downey Jr., Chris Hemsworth, Mark Ruffalo, Chris Evans, Scarlett Johansson, Benedict Cumberbatch, Jeremy Renner Don Cheadle, Tom Holland, Chadwick Boseman, Paul Bettany, Tom Hiddleston, Idris Elba, Danai Gurira, Peter Dinklage, Benedict Wong, Elizabeth Olsen, Anthony Mackie, Sebastian Stan, Gwyneth Paltrow, Benicio del Toro, Josh Brolin, Pom Klementieff, Karen Gillan, Dave Bautista, Zoe Saldana, Vin Diesel, Bradley Cooper, Chris Pratt, Paul Rudd, Samuel L. Jackson, Cobie Smulders, Tessa Thompson, Evangeline Lilly, Aaron Taylor Johnson, Cate Blanchett, Michelle Pfeiffer, Michael Douglas, Tilda Swinton, Jeff Goldblum, Katherine Langford, Stellan Skarsgard and Brie Larson.