Movies
Captain Marvel Toy Suggests 'SPOILER' Will Appear in The Movie
A lot of info related to Captain Marvel has been revealed through leaks that came from toys and other merchandise. Jude Law's character was supposed to be a secret, but Funko Pop was the first one to confirm that he is actually playing Yon Rogg and not Mar-Vell. With movies like these, toys do become a source of valuable information, or rather Spoilers before the films actually hit the theatres.
[adinserter block="1″]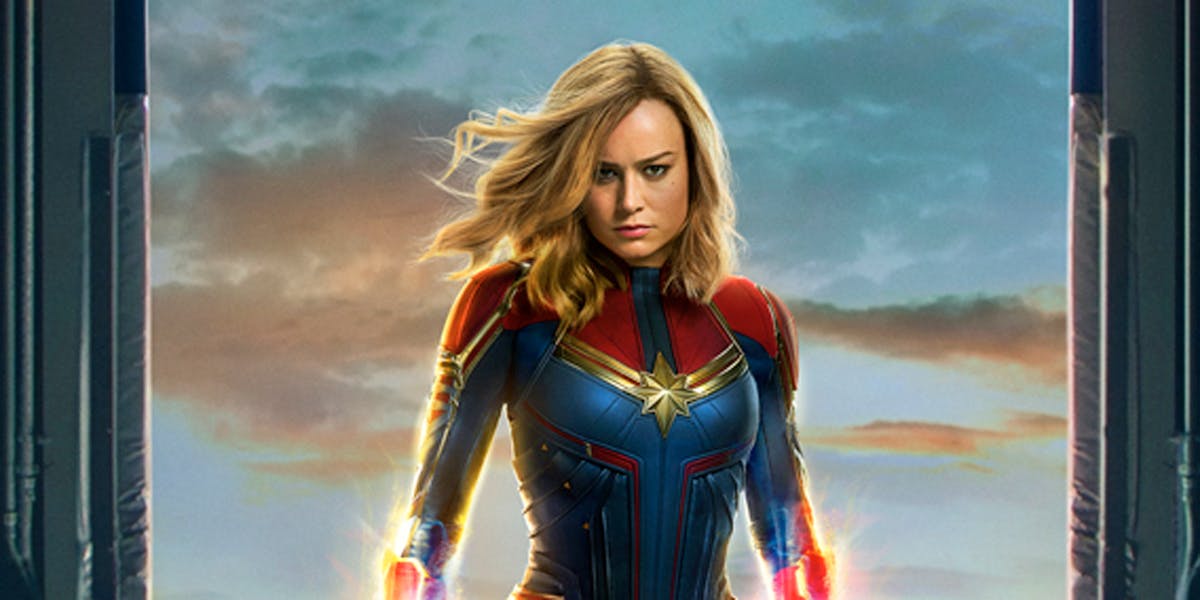 While there's still more than a month left before Captain Marvel makes her on screen debut in MCU's first ever female-led movie, we do know quite a lot about the plot of the film. Comicbook.com's set visit to Captain Marvel got them the opportunity to interview producer Jonathan Schwartz who in turn told us the basic plot of the film.
[adinserter block="2″]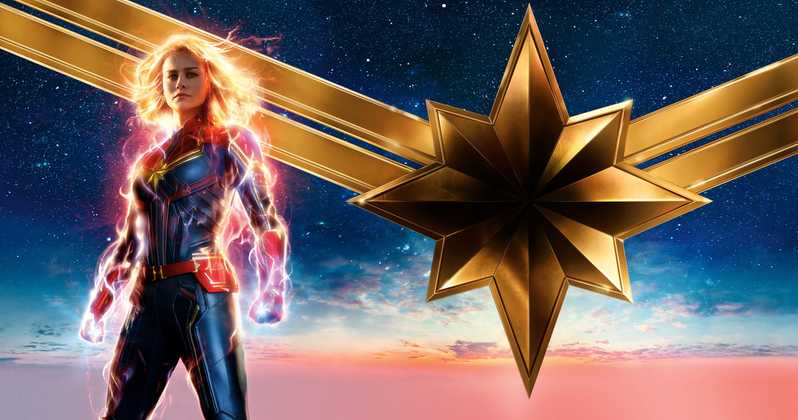 Here's what he said:
"You get a glimpse of her squad there, the Starforce, led by the Jude Law's character. Very quickly along this journey they get dispatched on a mission to an alien planet to fight the Skrulls and over the course of that mission, Brie Larson's character is captured by the Skrulls. That puts her in contact with the younger, two-eyed version of Agent Fury, and the two of them together have to stop the Skrull plot on Earth. And at the same time, get to the root of Carol's past. So that's the bones of the movie."
[adinserter block="3″]
Captain Marvel stars many other important characters apart from Brie Larson's Carol Danvers. Others include Yon Rogg, Nick Fury, Agent Phil Coulson, Ronan the Accuser, Talos and many more. But coming from Marvel Legends action figure series is a character called Genis-Vell, and the description on the box reveals that the character will appear in the upcoming Captain Marvel.
[adinserter block="4″]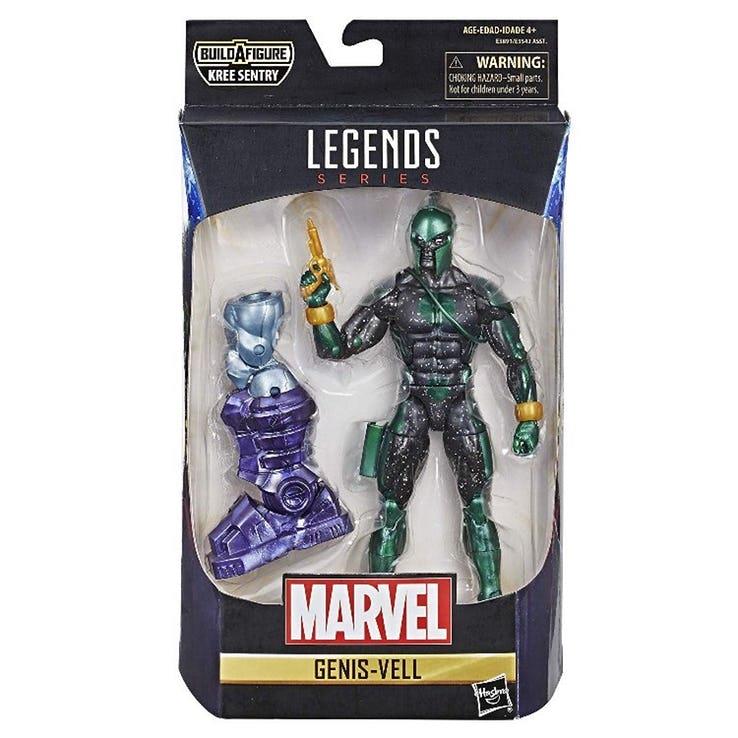 For those who don't know, Genis-Vell is actually the son of Mar-Vell and he was a popular hero in the comics during the 90s. Well, this raises the bar of speculation even higher as it does create the dilemma of an appearance from Mar-Vell. Jude Law's character has been suspected as Mar-Vell and this rumor could spawn one of those speculations again.
[adinserter block="5″]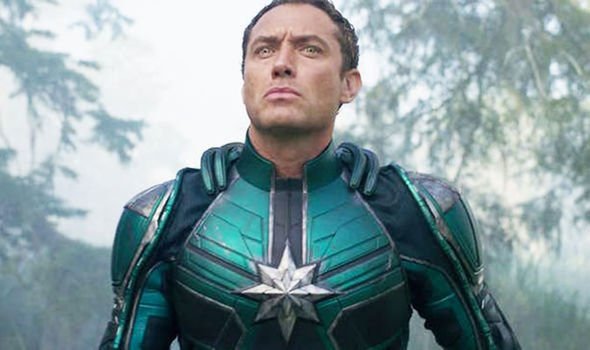 So far we all have been thinking that Marvel was actually trying to hide the fact that Jude Law is playing Yon Rogg, but what if everything that Marvel has done till now was to hide the fact that he is actually playing Mar-Vell. The toy packs have confirmed him to be Yon Rogg, and Marvel mentioned Jude Law's character as Mar-Vell on the official Captain Marvel website, but then they removed the name and only referred to Law as the leader of Starforce.
[adinserter block="6″]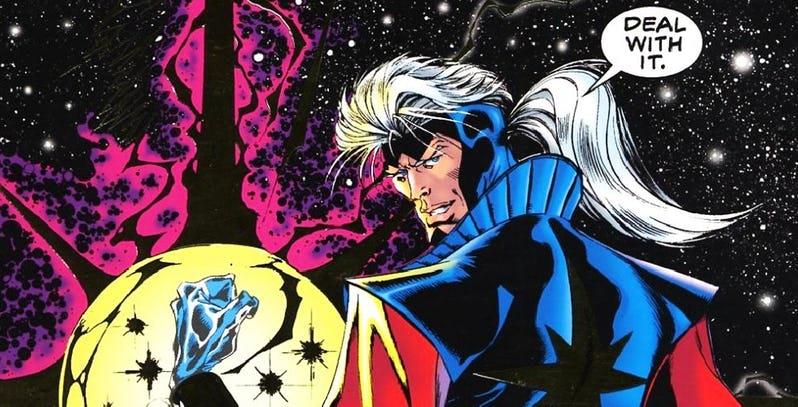 With the possible entry of Genis-Vell, it could be possible that Mar-Vell will appear. Since there is no other big name actor involved, Jude Law could actually turn out to be what we thought ever since Captain Marvel began filming. But there is no actor worthy of playing Yon Rogg either, so Marvel could play with Jude Law's identity in the movie until the third act. I'd still bet on Yon Rogg, but we will only find out once the film hits the theatres.
[adinserter block="7″]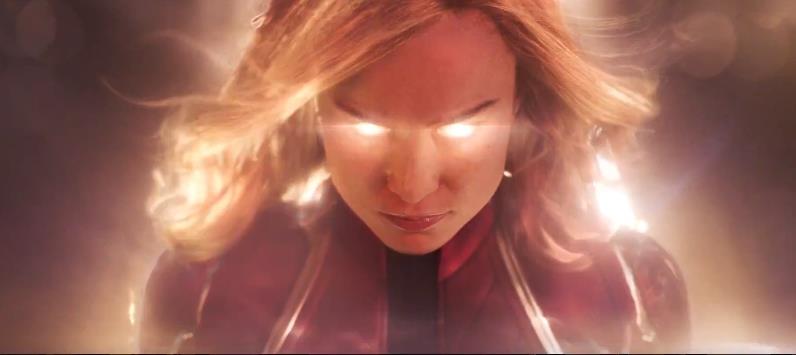 Captain Marvel is being tracked for a $140 Million+ opening weekend and the hype for the film is insanely high. Marvel will surely cash big on this opportunity. Captain Marvel opens on March 8. Directed by Anna Boden and Ryan Fleck and written by Liz Flahive, Meg LeFauve, Carly Mensch, Nicole Perlman and Geneva Robertson-Dworet, it stars Brie Larson as Carol Danvers, Samuel L. Jackson as Nick Fury, Clark Gregg as Phil Coulson, Jude Law as the commander of Starforce, Lee Pace as Ronan the Accuser, Djimon Hounsou as Korath the Pursuer, Gemma Chan as Minn-Erva, Ben Mendelsohn as Talos, Lashana Lynch as Maria Rambeau, Algenis Perez Soto as Att-Lass, McKenna Grace as a young Carol Danvers and Annette Bening in an undisclosed role.
[adinserter block="51″]