Movies
New Captain Marvel IMAX, Dolby & RealD 3D Posters Revealed And They're Awesome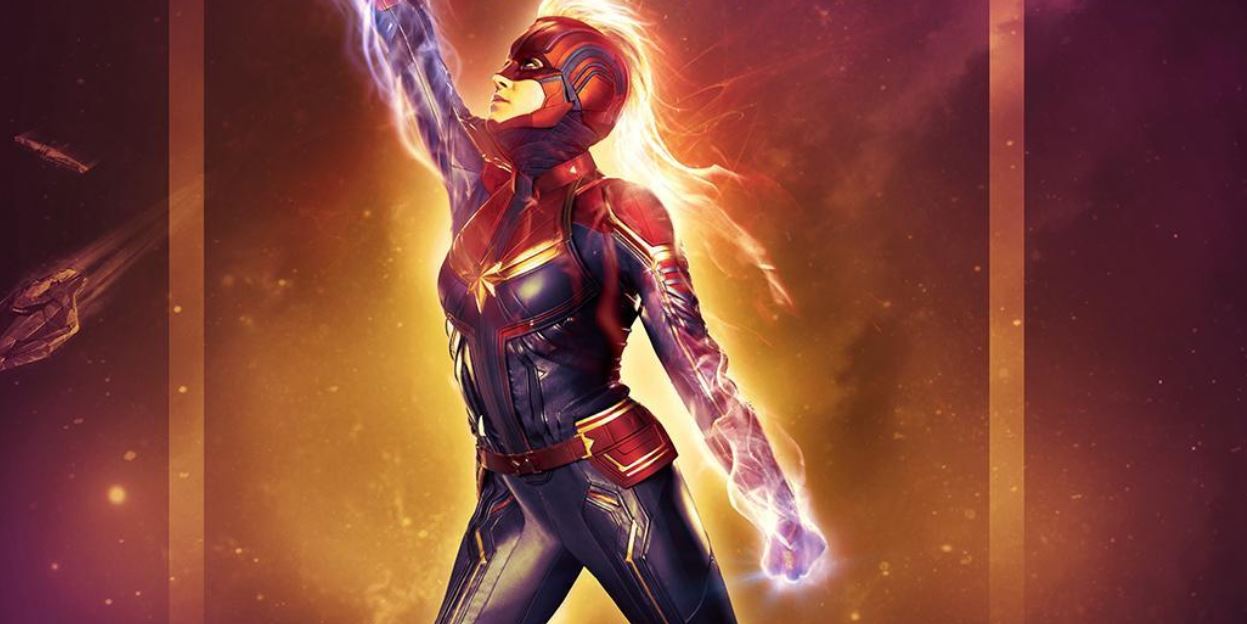 Yes, new Captain Marvel IMAX, Dolby & RealD 3D posters have been revealed and they are simply awesome. We all know that the release date of Captain Marvel is coming closer and so, Marvel is turning up the gear and level of their promotions as they simply dropped three incredible things for the fans.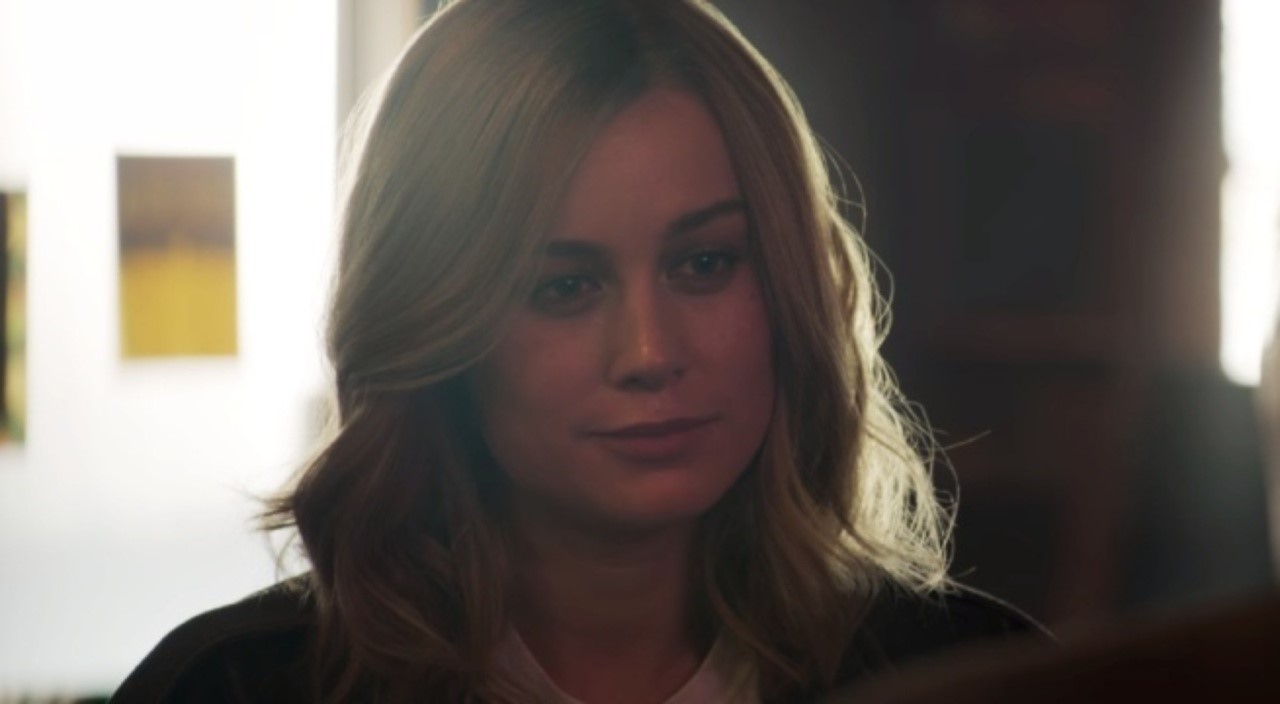 Well, the buzz around the movie Captain Marvel is getting higher and higher with each passing day because we are going to see some very interesting, mysterious, and gigantic things in the movie and this is the reason her arrival on the big screen has excited so many fans out there.
IMAX Poster: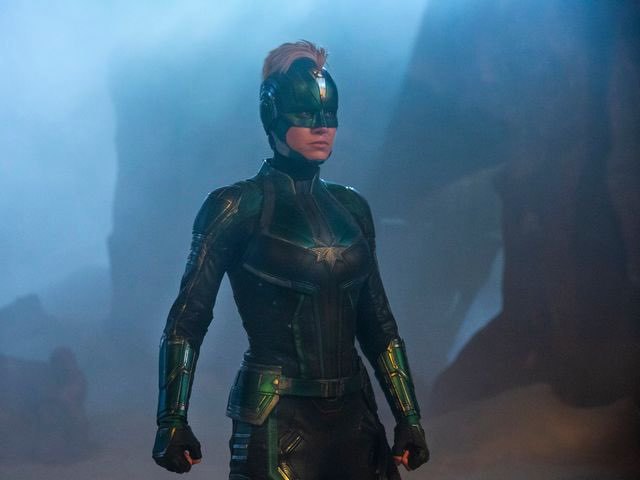 But, still there's some time in her incoming and till then we can surely enjoy all the things Marvel has delivered in recent times as the IMAX movie poster of the movie has been released during the NCAA's National Championship game and the poster is simply incredible and Marvel seems to have raised their game higher in all the aspects.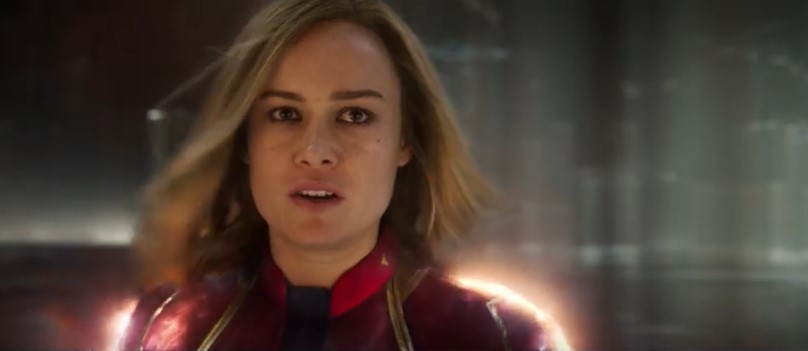 Well, in the poster, we can see Captain Marvel in her iconic and famous costume about which we all were talking but also features the famous helmet but we have to say with all that golden aura around her and shades of purple in the mix, it's clear that she is the most powerful superhero out there in the Marvel Cinematic Universe.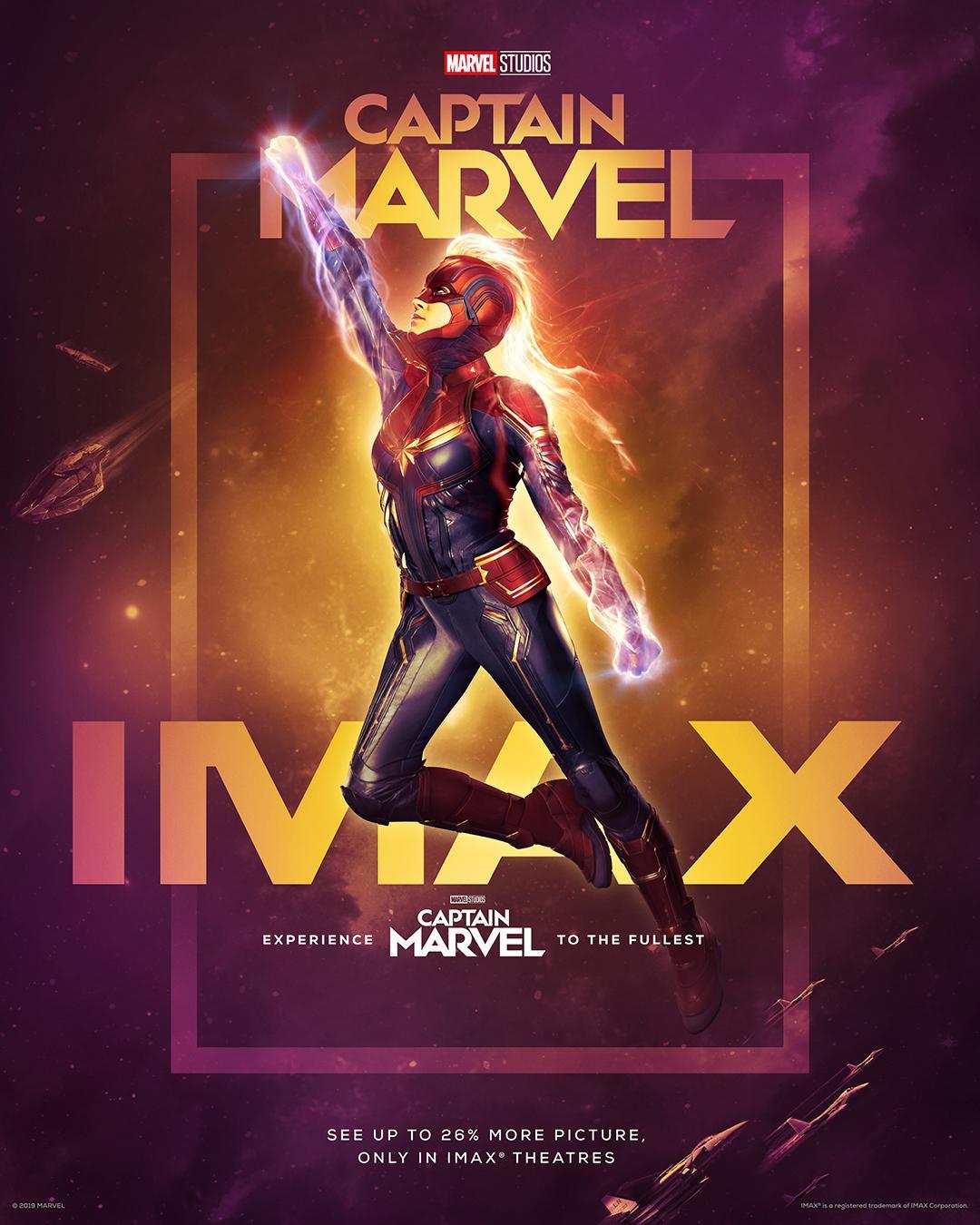 The tickets of the movie are on sale on 'Fandango'. All of the fandom is pretty excited to witness the first female-led superhero movie by Marvel but we have to admit that Brie Larson is probably more excited than all of us. She expressed her excitement in an interview and said,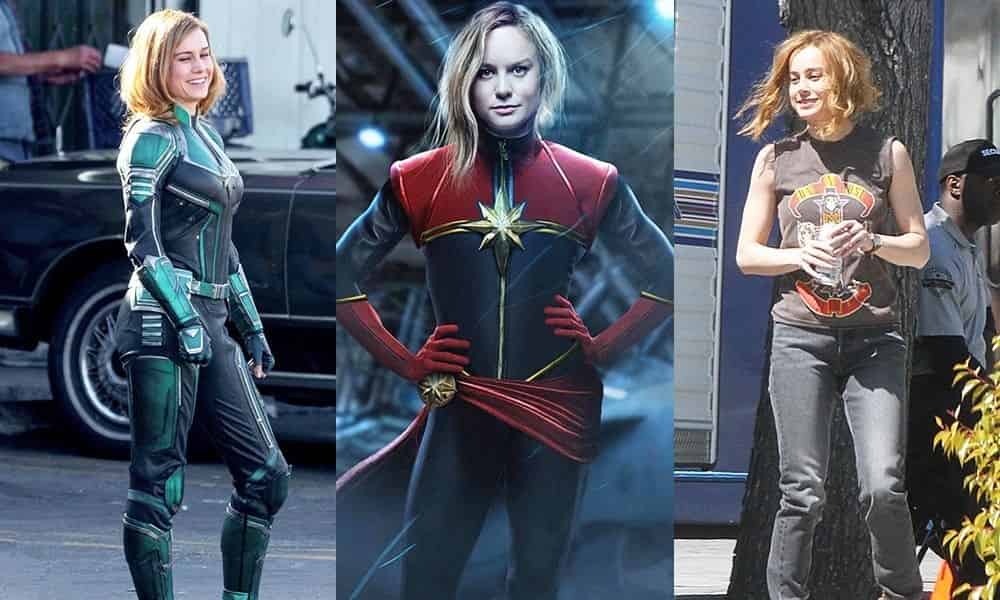 "I don't know how it's any different. To be honest, I don't want it to feel different," Larson added. "I'm kind of over the 'First female blah blah blah,' and 'Wow, maybe women can actually do the same things that dudes can do — what a crazy concept!' I feel like the more we talk about it, the more we perpetuate the myth that it's an impossible task. No, if it wasn't like that before, it's because it was wrong. That was just wrong. Now we're just doing what's natural. It'll be what it is, and I think there's gonna be a lot there for people to digest and feel," Larson went on to add. "And hopefully it'll be the movie that you want to revisit again and again, and as life goes on, it'll have more to it. I just want to make art that lasts. I want to make art that you grow with. That's all."
Dolby Cinema Poster: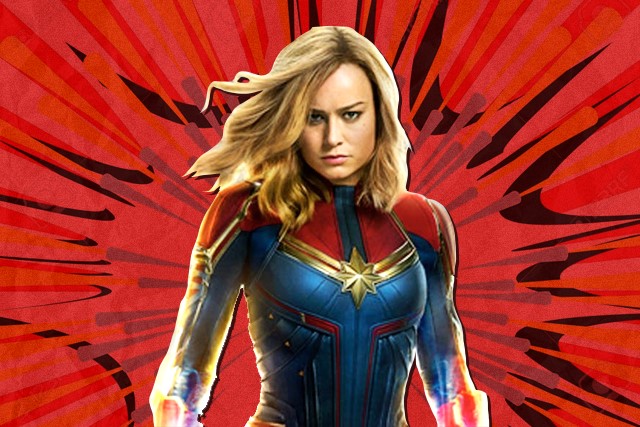 Moving towards the second thing, the Dolby Cinema poster released by Dolby Cinema in which we can see a vintage look at the poster. In the picture, we can see Carol Danvers in her complete Kree regalia, she is flying towards the skies probably but we can also see a lot of fighter jets in the background.
The poster is down below. In just one look, you'll be able to see the connection they wanted to show between the two versions of Carol Danvers we are going to see in the movie. The choice of putting the vintage look with this one is a really commendable decision because the colors are doing complete justice to the style of Captain Marvel in the poster.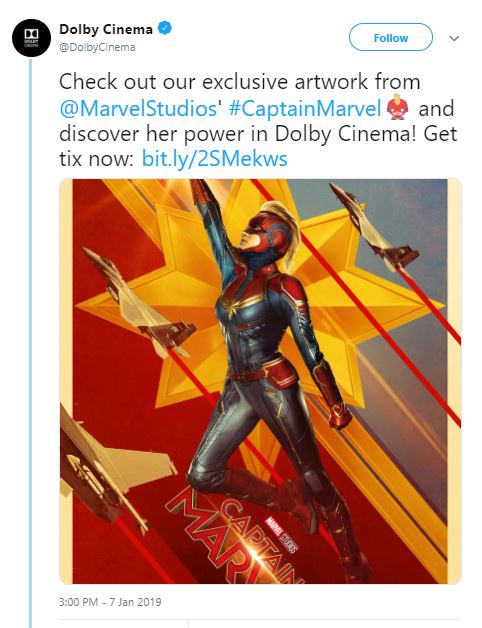 Well, we all know that she is the strongest superhero as Kevin Feige himself claimed the same in an interview last year. Kevin was quoted as saying,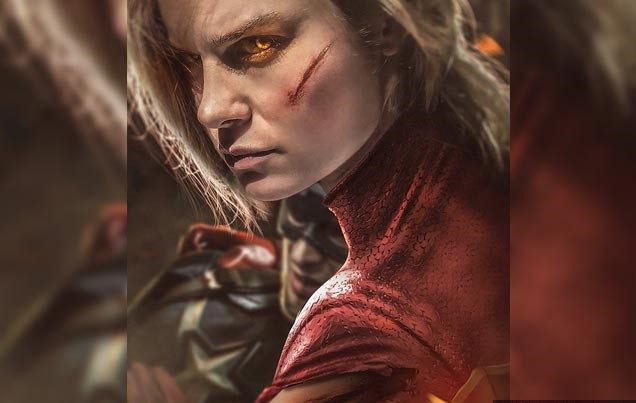 "She is more powerful than any character we've introduced thus far," Feige explained. "So that alone tells you that there's a reason Nick hit that button at the end [of Infinity War], when he realized that they were up against something far bigger than they had ever been up against before. And having her on your side is hopefully going to change the balance of power in a way that they desperately need."
RealD 3D Poster: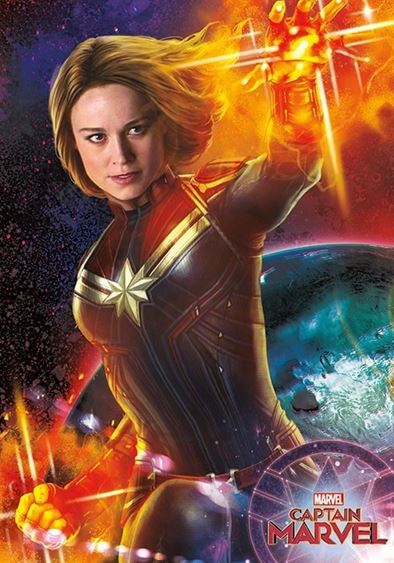 Last but of course not the least, the RealD 3D poster of the movie which made its way online and in this poster, we can see Captain Marvel floating in the sky on top of the city with her powerful binary powers beginning to come as we can see that golden aura in the picture. You can have a look at it down below: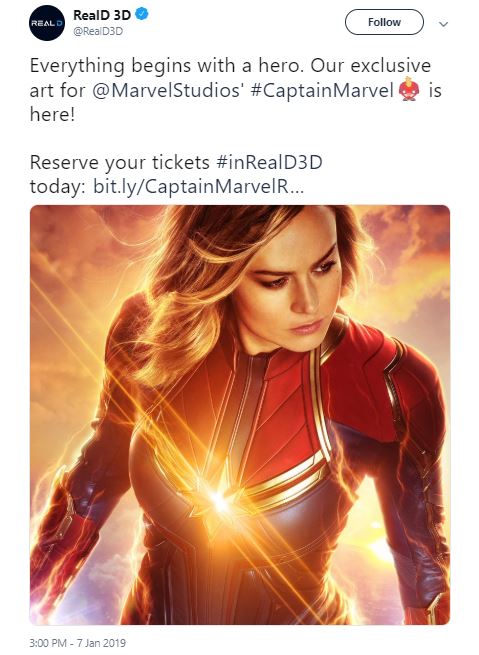 Well, in the movie we are going to see the backstory of both her superhuman and human origins along the backdrop of that famous Skrull-Kree war. Also, there are claims by the makers of the movie that she is a completely different superhero. Brie Larson also talked about her character Carol Danvers and said,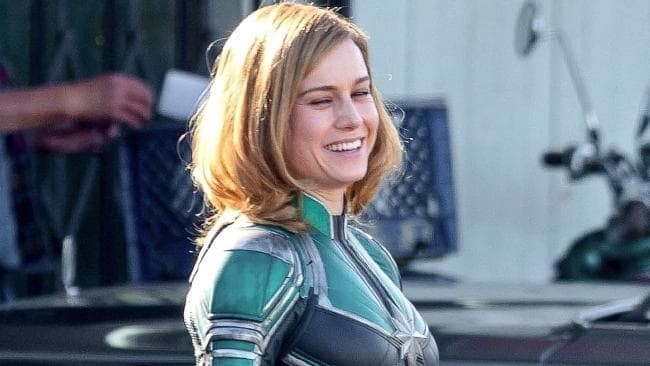 "I think she has an ego, but in a healthy way," Larson explained this to the reporters last yearduring a set visit. "She doesn't have an unrealistic expectation of herself – she just owns that she's really good and really skilled, which feels good to play. She also has an incredible sense of humor, makes fun of herself, makes fun of other people and has no issue if someone makes fun of her."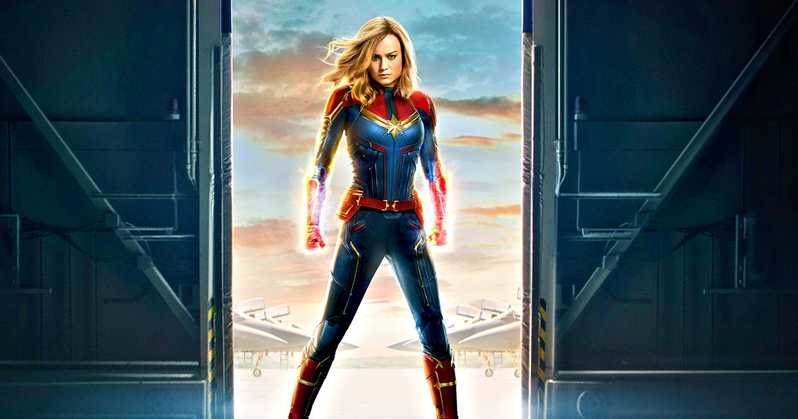 She added,
"[She's] probably the most dynamic character that I've ever played," Larson added. "We'll see what the movie is, but as of now, it's been the most range I've ever played in a character. I've had to go through every emotion possible with her…That's what I want: I want to see complicated female characters. I want to see myself, which is not a simple person. I surprise myself constantly by what's happening and what's coming up, so hopefully, that's what comes out on screen."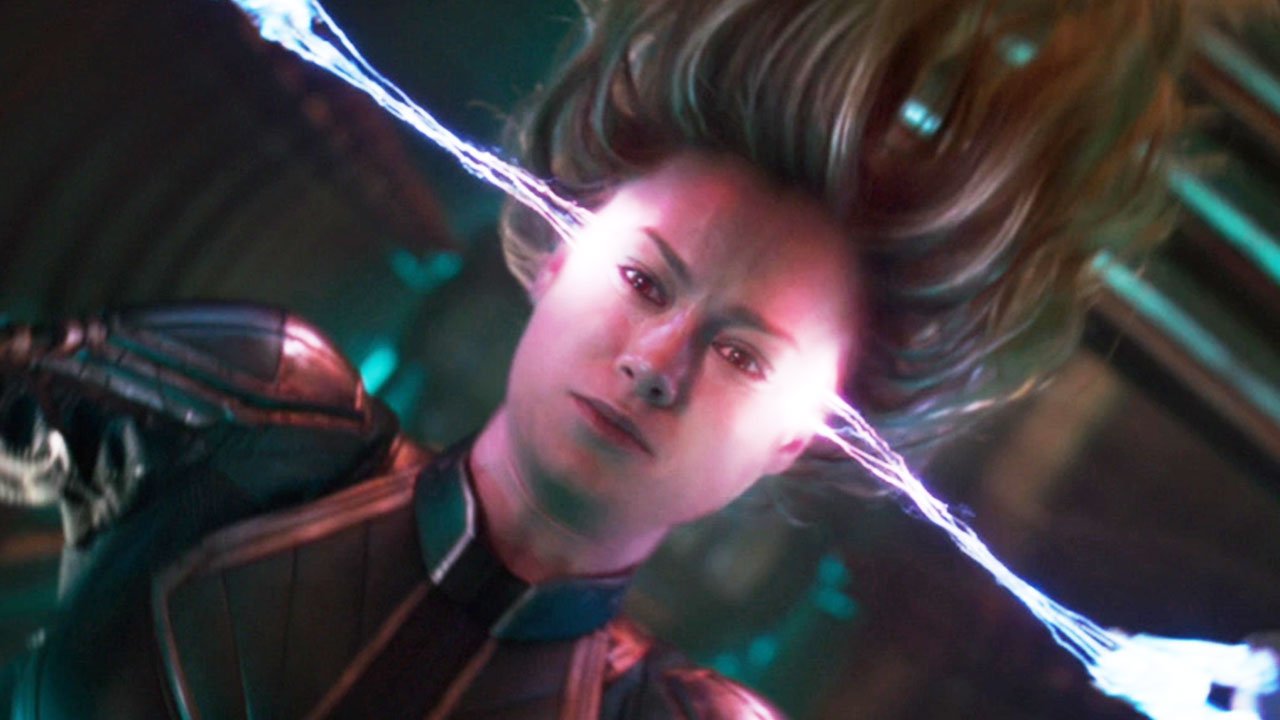 The screenwriter of the movie, Geneva Robertson-Dworet expressed his views on the character and nature of Captain Marvel. But, I have to say that I'm really excited to see both the versions of Carol Danvers in the movie as comments by Geneva are quite interesting to hear. He stated,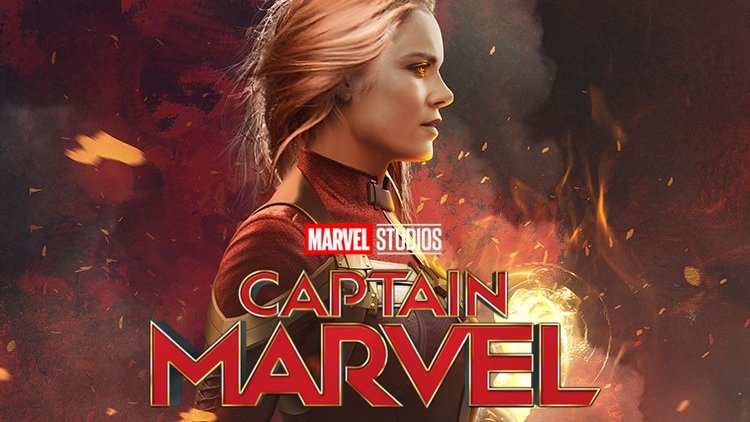 "We really were bringing so much of what was already in the comics onto the screen, it felt like, in terms of the amazing character who's so funny and sassy and talks back, and she's fearless. I love that Carol Danvers is so funny. She has a blast when she kicks ass. Those comics are amazing! It's an amazing world and sandbox to play in. You're working with incredibly creative people, every day. I had a total dream experience."
The movie is going to release on March 8, 2019. Out of all these three posters, which one is the best according to you? Tell us in the comments section down below.