Movies
Captain Marvel – A Major Spoiler About Nick Fury Has Been Revealed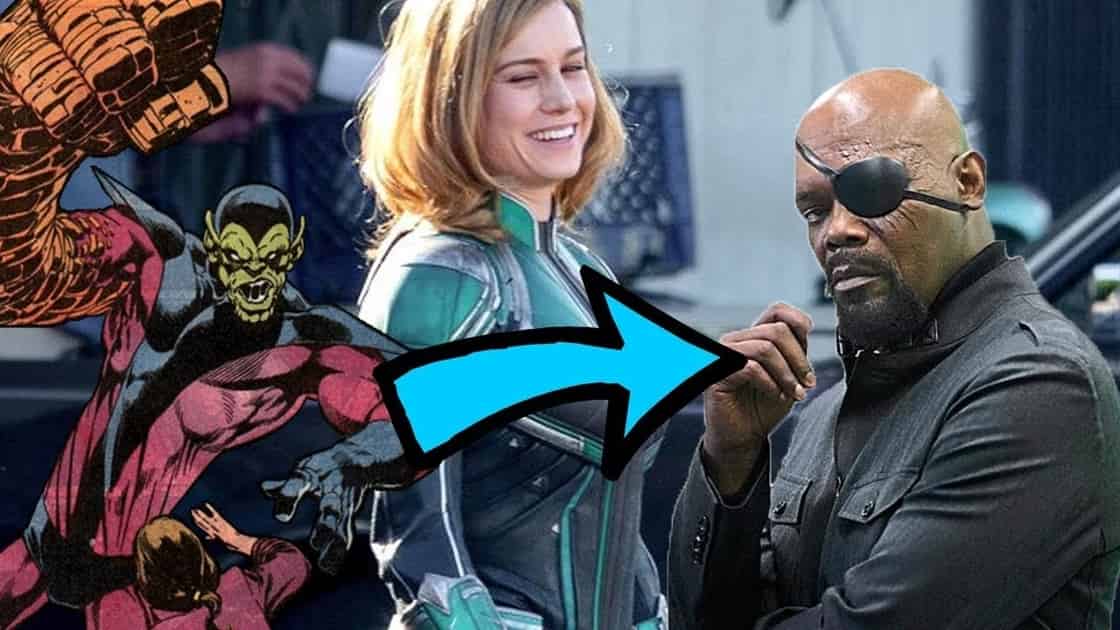 Captain Marvel is a film that hasn't given away a lot of its key details through its trailers, but unfortunately, we cannot say the same about its other marketing material. Funko Pop Action figures gave away the real identity of Jude Law's character, and something that Marvel did recently has given an even further confirmation that Jude Law is playing the Captain Marvel villain Yon Rogg and not Mar-Vell. Now another major plot point of the film seems to have been spoiled by the action figures.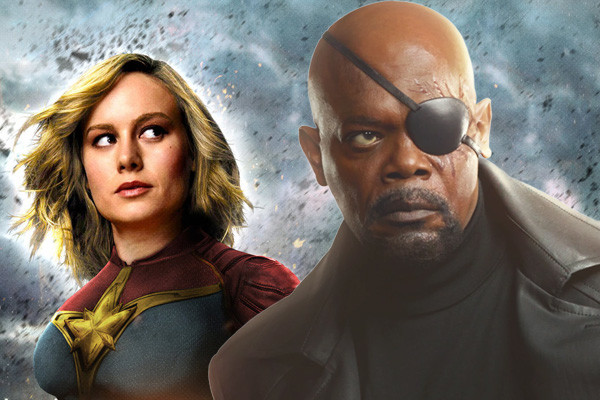 There are still a lot of questions that we have about the film, and some of them do involve Nick Fury. For starters, we need to know what really happens between Fury and Captain Marvel that he doesn't call her for more than two decades. Secondly, we need to see how exactly does he lose his eye and the third aspect we all want to know is that who among the fellow SHIELD agents will turn out to be a Skrull.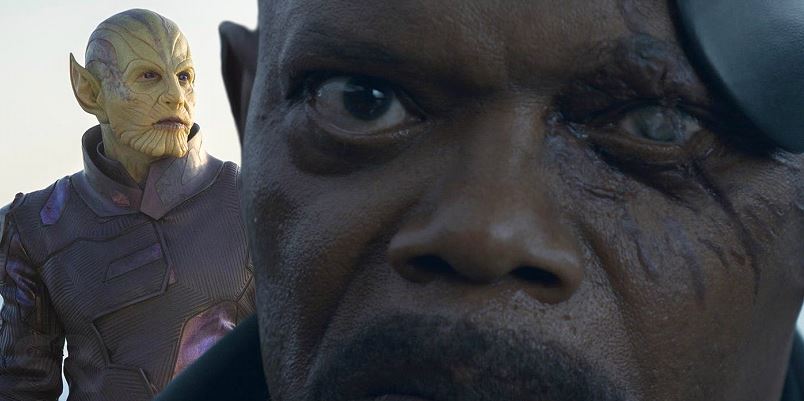 But one of the action figures from Marvel Legends series has probably answered one of these questions already. A fan has got a close up look at an action figure of Nick Fury which highlights Fury's eyes that appear to be green behind the pupils rather than white. Have look at the Reddit post:
Nick Fury a Skrull? Marvel Legends figure has green eyes… from MarvelStudiosSpoilers
One of the Reddit users mentions in the comments that this may be an issue with the paint on just one of these figures, but that seems too big of a coincidence. It could be that, but if not then Nick Fury may very well turn out to be a Skrull Imposter throughout the film, or at least for a significant period of time.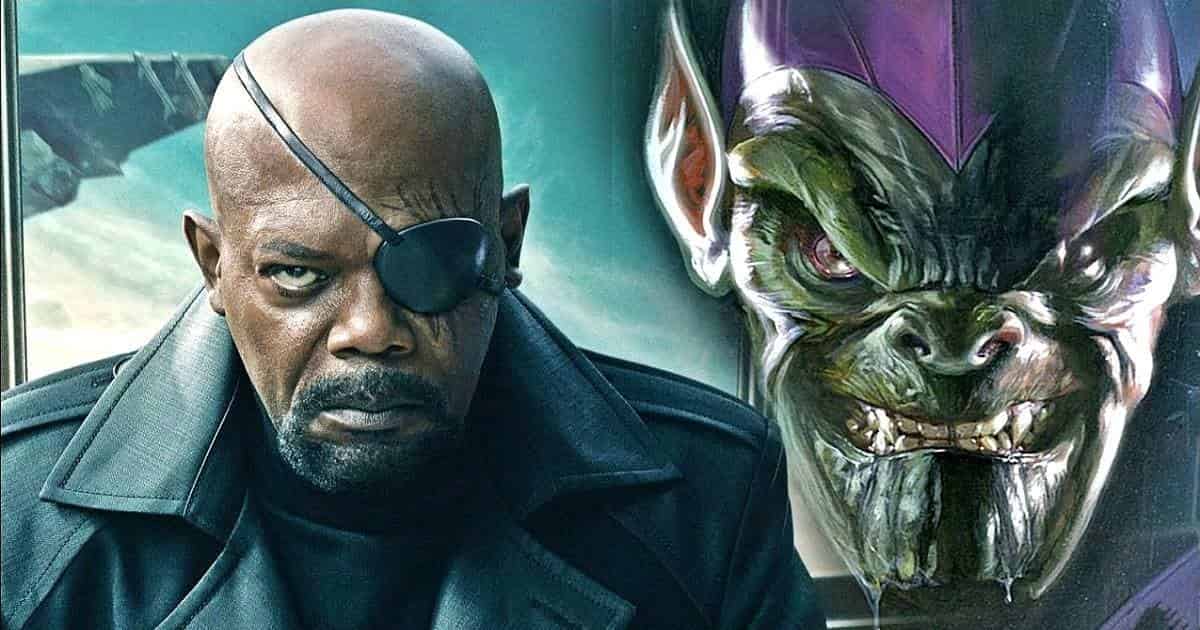 There could be three scenarios where Fury gets replaced by a Skrull. Either that happens in the beginning, or sometime in the middle, or at the very end. We see Captain Marvel and Fury form a bond and develop a mutual feeling of trust, but what if Carol actually does that with a Skrull all this time. But as shown by the Old Lady sequence on the train, we know that Carol knows the difference between a human and a Skrull when she sees one.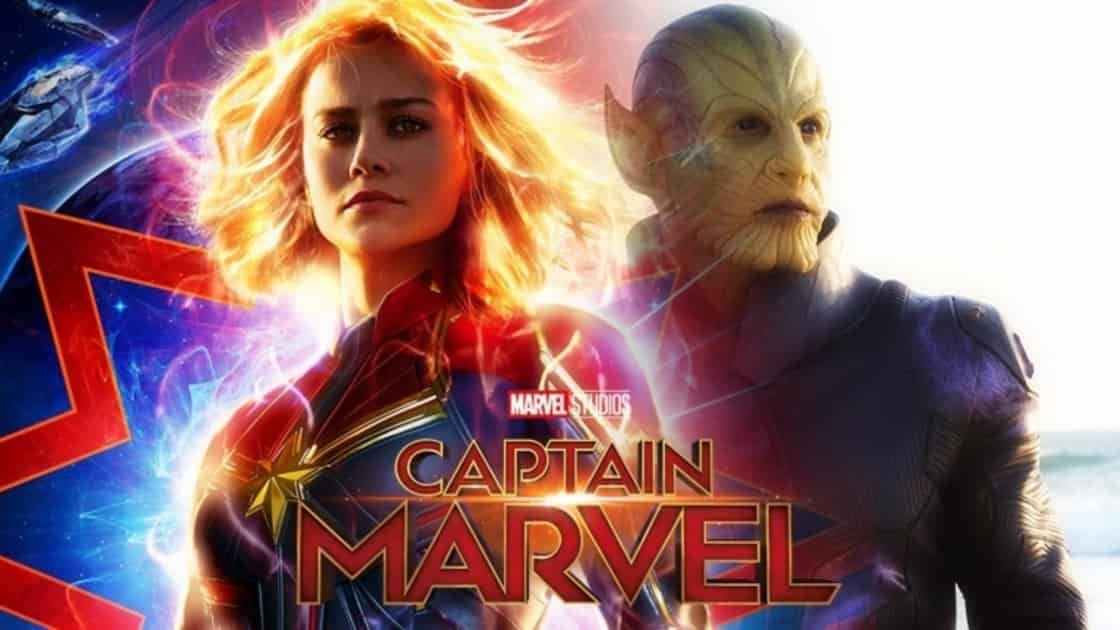 So, that narrows down the possibilities of Fury getting replaced by a Skrull sometime in the middle of the film. Talos, the leader of the Skrulls played by Ben Mendelsohn, is also going to be a high ranking agent of SHIELD, so perhaps he could be involved in the replacement of Nick Fury with a fellow Skrull agent. Then comes the question of Fury becoming a Skrull right at the end. Well, that just cannot be possible.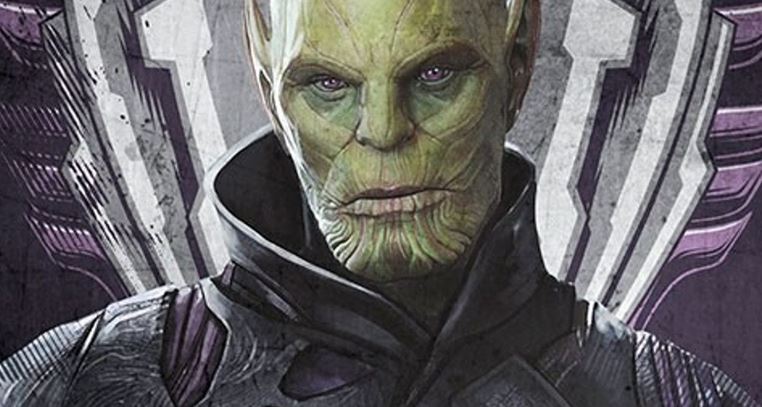 In this scenario, Marvel will have to explain how Fury has managed to hide his identity for more than two decades on Earth. Moreover, the decisions he has taken to save Earth till now cannot be one taken by the Skrulls. So Fury being a sleeper Skrull agent for the entirety of the MCU just cannot be possible.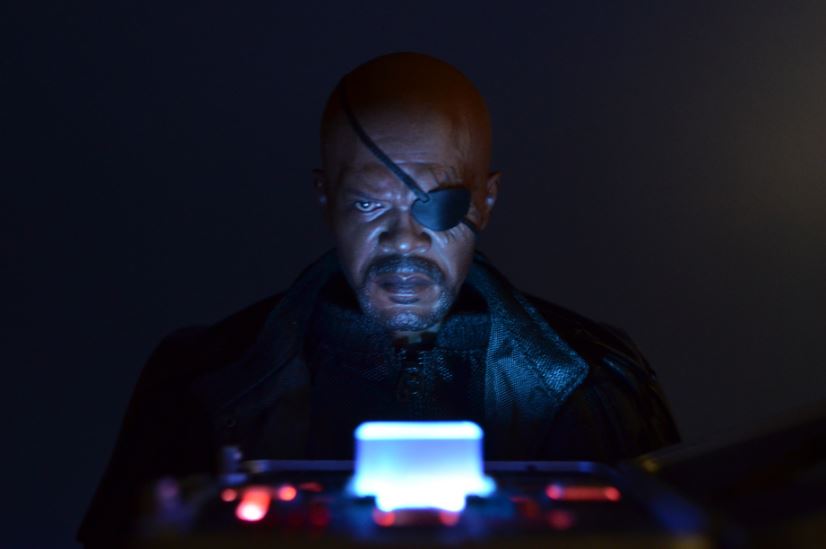 The only thing that has probably been given away by this figure is that Fury may turn out to be a Skrull at some point in the film. We just cannot be totally certain of when it is going to happen.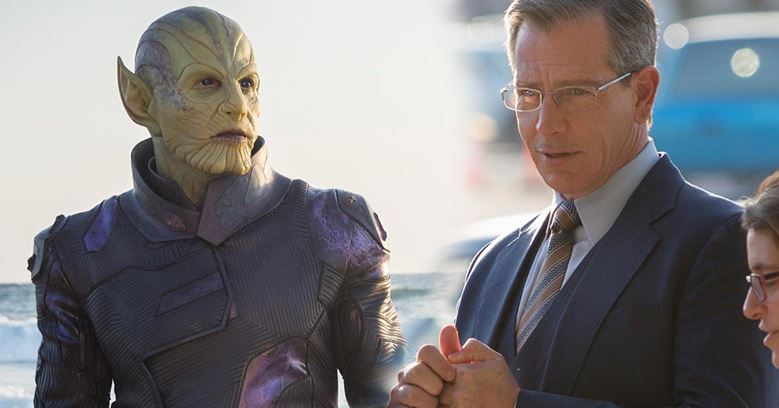 As for Ben Mendelsohn, we know that he will be playing the double agent, and he even enjoyed this kind of a role. Here's what he told EW:
"I mean, when you're Skrullin', it's a bit of a different thing. It's a got a certain flow to it that this guy [gestures to human costume] doesn't have. Because this guy doesn't sound like this. This guy is [adopts American accent] a lot more like, straight up, ready to do the work, very military industrial complex certain 1990-whatever. A lot more buttoned up. Skrullin' is a bit more laid back, a bit tougher. A little bit nastier? Maybe? Maybe. You got sharper nails, stuff like that."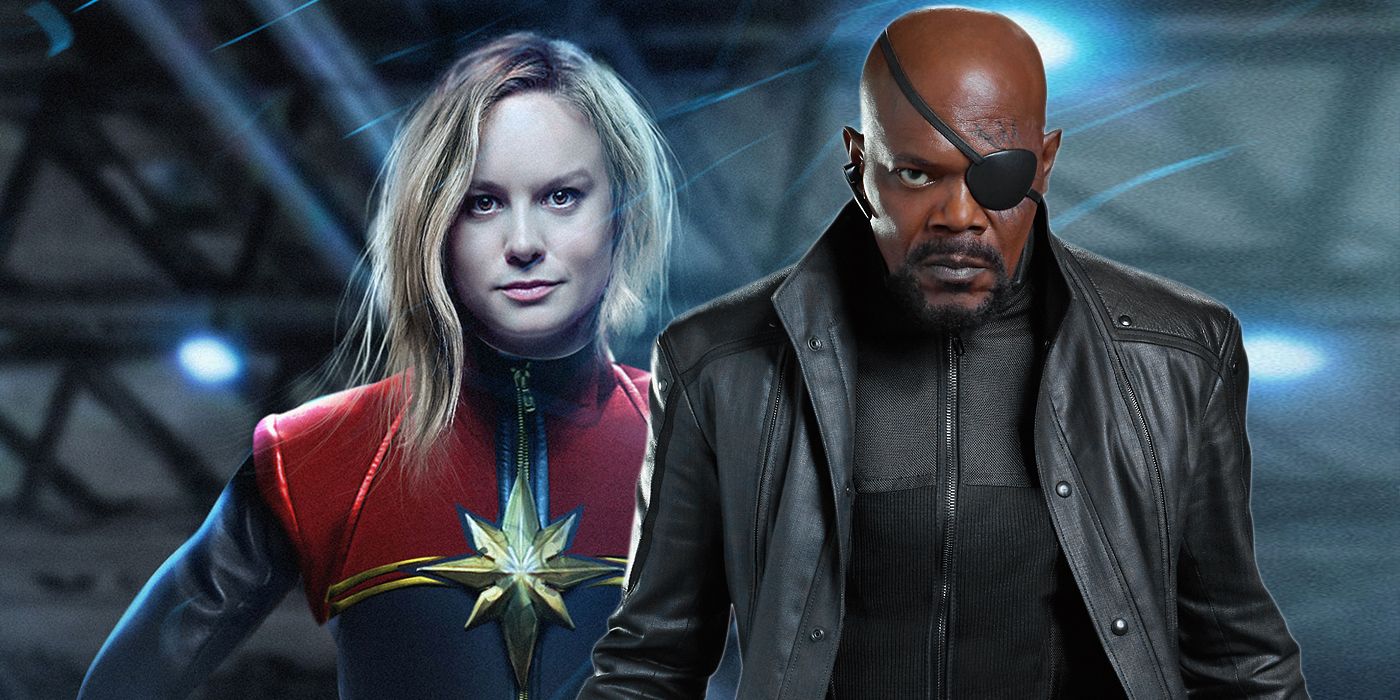 Keep an eye on Fury when you watch the film. Captain Marvel comes out on March 8. Here's the official Synopsis:
"The story follows Carol Danvers as she becomes one of the universe's most powerful heroes when Earth is caught in the middle of a galactic war between two alien races," the synopsis reads. "Set in the 1990s, Captain Marvel is an all-new adventure from a previously unseen period in the history of the Marvel Cinematic Universe."
I just have the biggest passion for everything cinematic! I want to share this passion with everyone through my writing about Hollywood Movies and TV. Other than that, I am a big sports fanatic and enthusiast. I'd like to write about my favorite sports as well some day.