Movies
Avengers: Infinity War Concept Art Reveals Young Thanos For The First Time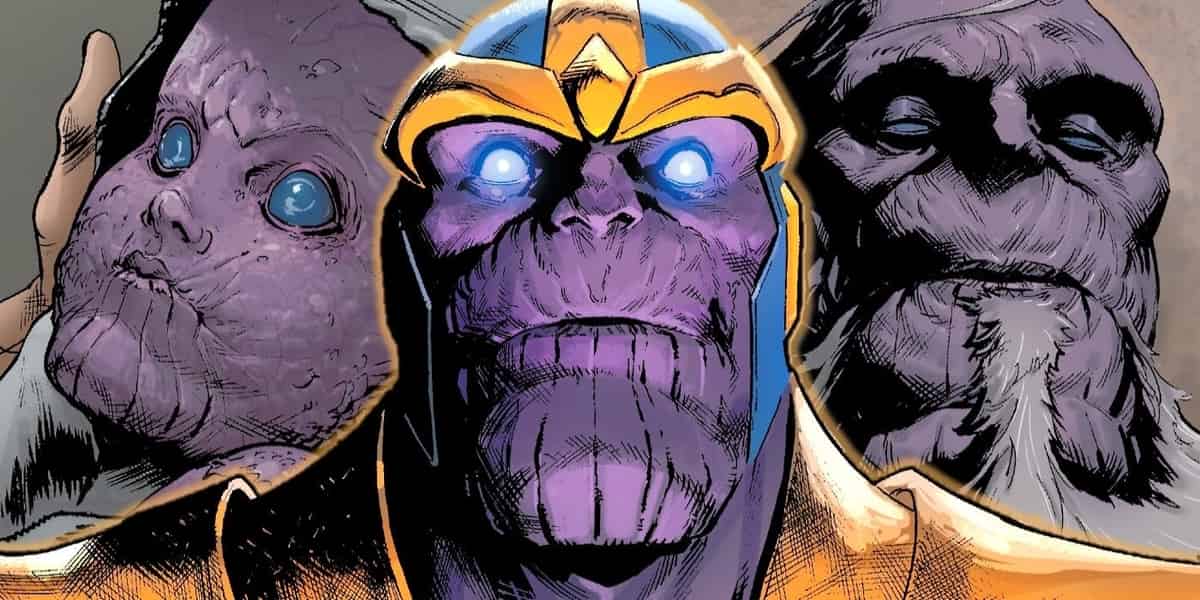 Avengers: Infinity War broke many factual records of the MCU. It earned the most amount of money at the Box Office, starred the most number of actors, was the longest film of the MCU, and never had the stakes of a movie been any higher than this. But we still believe that even after all this, it still could have achieved more.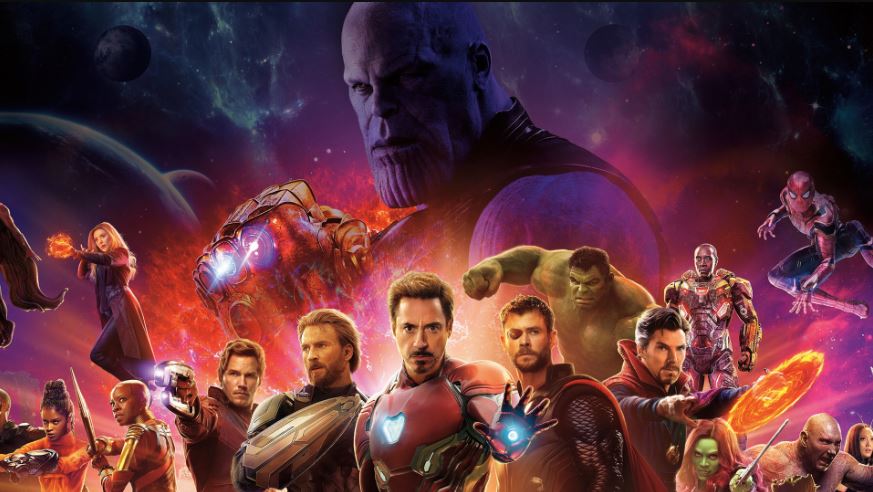 In terms of Box Office, many fans would have liked if the film actually ended up beating Star Wars: The Force Awakens. We would have liked if Captain Marvel, Hawkeye or perhaps Ant-Man would have made appearances, and even after getting a film which was 2 hours and 30 minutes long, we kept asking for an extended cut. So, this is human nature and majority of us cannot be satisfied with what we get and we always want a little more.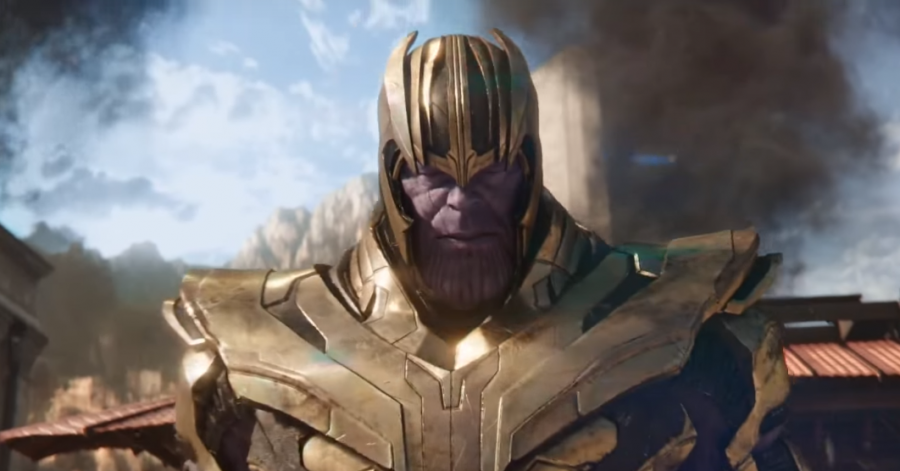 There were talks of 30 minutes of Thanos' back story being cut out of Infinity War as the film was already too long, which is why people suspected that we could be getting a 3 hour cut of Avengers: Infinity War with 30 minutes of extra Thanos. We obviously didn't get that, but the fact that extra footage of Thanos was shot with Josh Brolin was always true.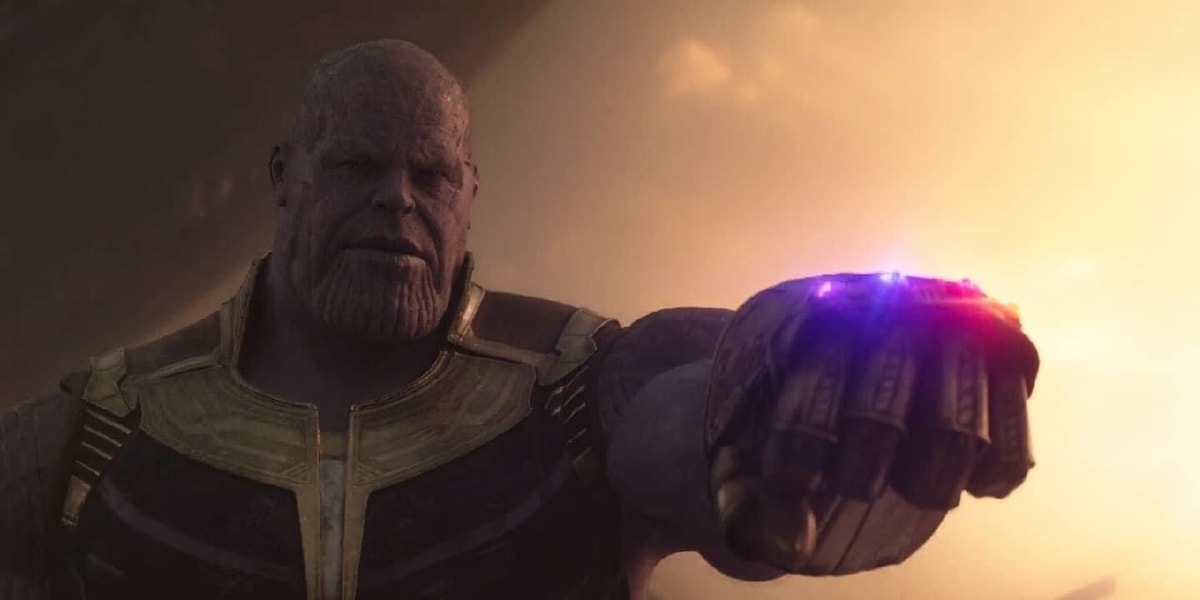 So if there was extra footage involving Thanos, then we could always imagine what all it would have included. We could have gotten scenes of him getting his hands on the Mind Stone. We could have gotten ourselves a younger Thanos, and the film could have focused on the backlash that he received throughout his life. His exile from Titan and later rise to glory could have been portrayed. But because this was already a Thanos movie without all that footage, the Russos thought that it would be better to leave all that out.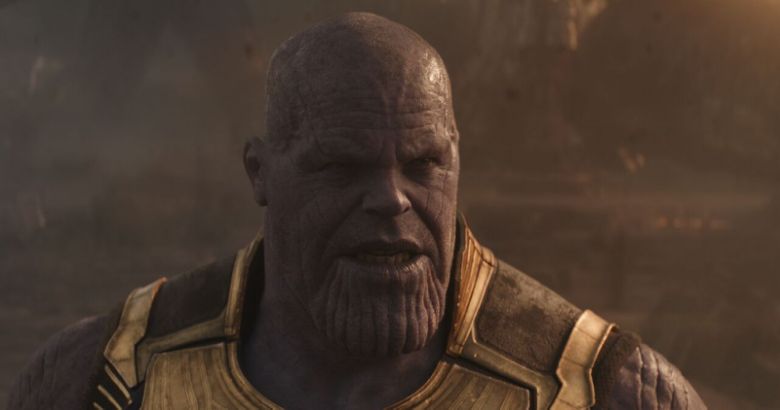 But after all this time, we finally have a look at what a young Thanos could have looked like. There were plenty of Concept artists who got jobs in Avengers: Infinity War. Amidst all that artwork, there was this look at a younger Thanos which could have featured in the film. So here's a purple brat performing his favourite errand of the day, i.e. sitting in the chair with his brooding flair.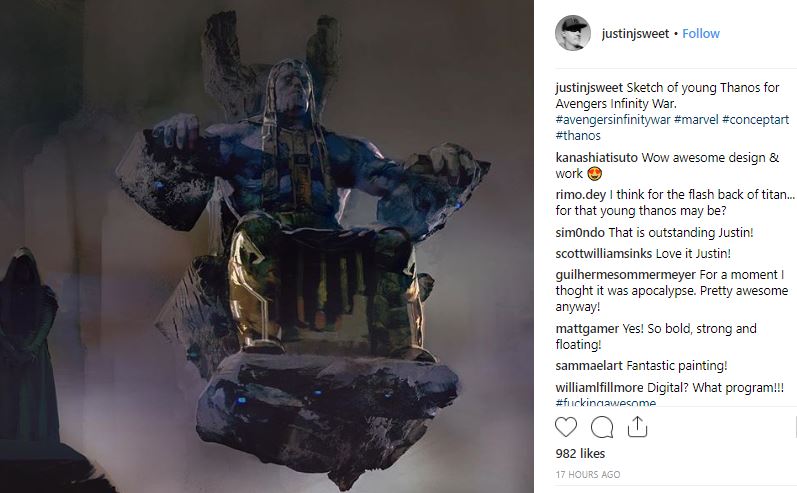 But if you thought that this is all he did before Avengers: Infinity War, then you're totally wrong as he also loved standing in dramatic silences. Here's another look at a Kid of Titan Royalty: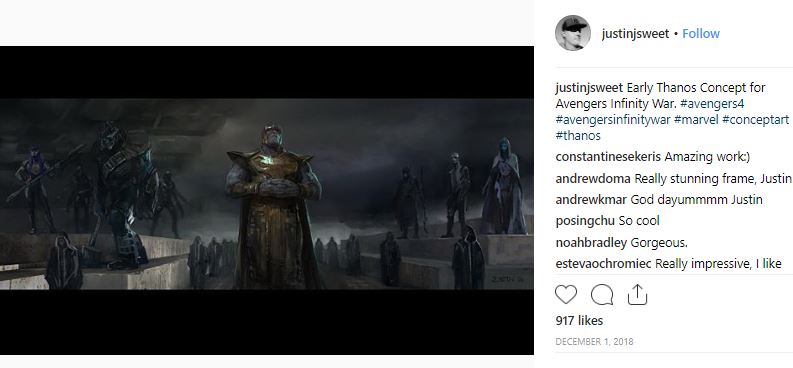 Josh Brolin was remarkable as the Mad Titan and here's what the two directors had to say about Josh Brolin's amazing performance as Thanos:
"Anthony Russo – He's such an amazing performer and so uniquely suited to Thanos. What we were looking for in the character of Thanos is the strongest, most intimidating figure in the universe. While at the same time we wanted to tell a story about a character with a really complex and empathetic interior life. There are not a lot of actors that can give you both of those things. Josh Brolin is perhaps the best example that you can find where you have somebody who has a physical presence and brings that level of intensity and threat, while at the same time having another layer always at work underneath that, which is a very complex inner life and a lot of emotional depth and texture."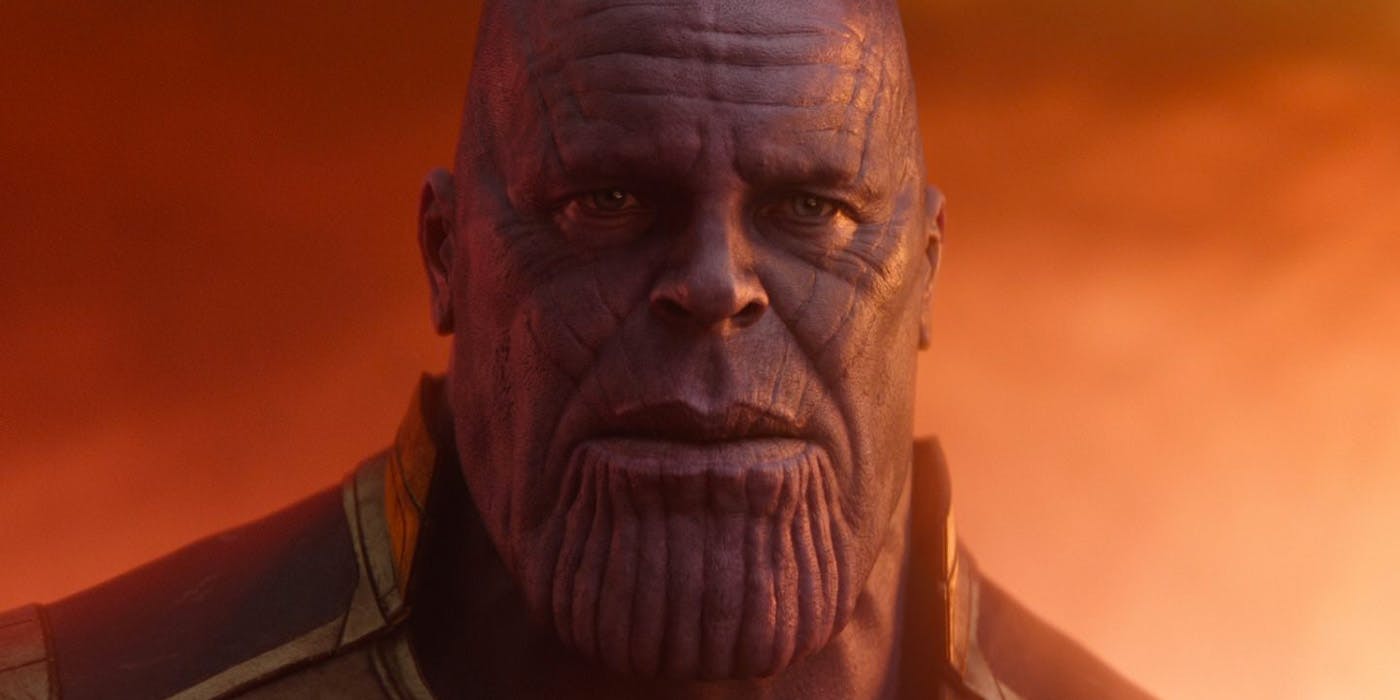 "Joe Russo – Josh created an incredibly nuanced character who is both frightening and oddly emotional."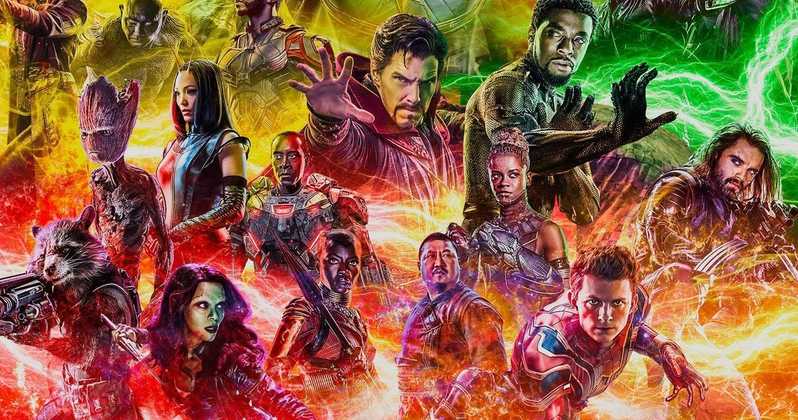 Now Thanos is going to return for the final chapter of Phase 3. Directed by Joe & Anthony Russo, Avengers: Endgame will open on April 26, and it'll presumably star Robert Downey Jr., Chris Hemsworth, Mark Ruffalo, Chris Evans, Scarlett Johansson, Benedict Cumberbatch, Jeremy Renner Don Cheadle, Tom Holland, Chadwick Boseman, Paul Bettany, Tom Hiddleston, Idris Elba, Danai Gurira, Peter Dinklage, Benedict Wong, Elizabeth Olsen, Anthony Mackie, Sebastian Stan, Gwyneth Paltrow, Benicio del Toro, Josh Brolin, Pom Klementieff, Karen Gillan, Dave Bautista, Zoe Saldana, Vin Diesel, Bradley Cooper, Chris Pratt, Paul Rudd, Samuel L. Jackson, Cobie Smulders, Tessa Thompson, Evangeline Lilly, Aaron Taylor Johnson, Cate Blanchett, Michelle Pfeiffer, Michael Douglas, Tilda Swinton, Jeff Goldblum, Katherine Langford, Stellan Skarsgard and Brie Larson.