Movies
Jake Gyllenhaal's Mysterio in Spider-Man: Far From Home is Actually a Superhero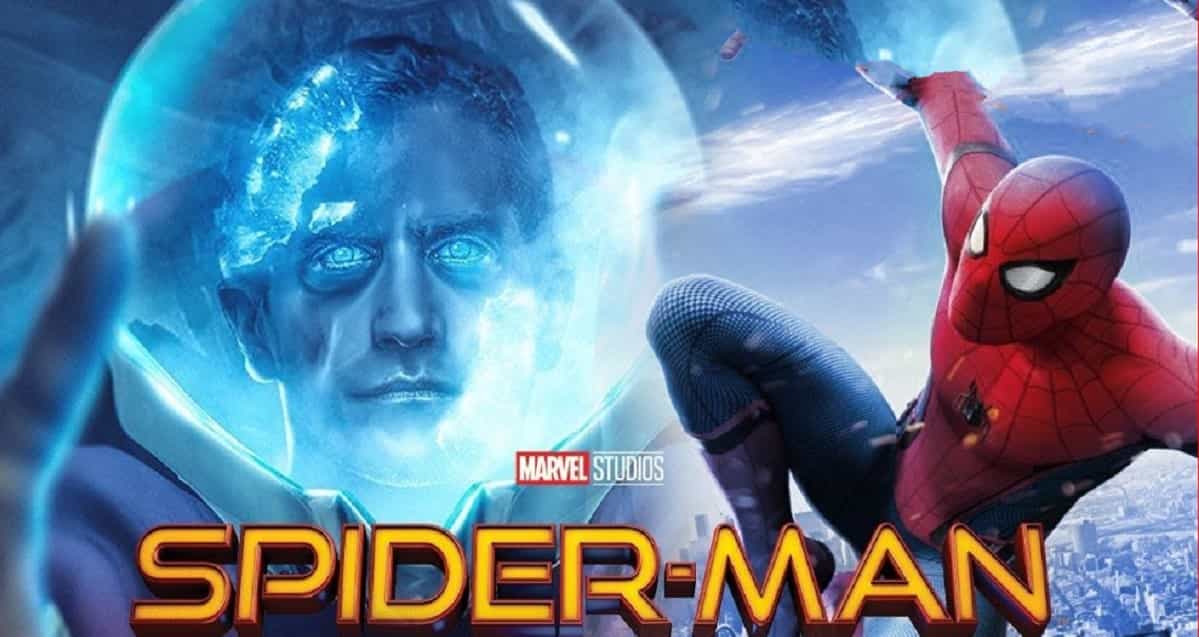 Jake Gyllenhaal is officially the latest entrant into the Marvel Cinematic Universe after Marvel Studios announced he would be playing the supervillain Mysterio in Spider-Man: Homecoming's sequel titled Spider-Man: Far From Home. While the movie is not going to be released before Avengers: Endgame, Marvel has already taken the liberty of preparing a trailer for the movie. And it features a startling revelation for the fans of Marvel movies. As it turns out, Jake Gyllenhaal's Mysterio is not actually a bad guy but one of the good ones. Presenting – Jake Gyllenhaal's Mysterio in Spider-Man: Far From home is actually a superhero!!
The villain of the movie is also a superhero of some sort. Or at least that is what the rumour mill is churning out for us as of now. Spider-Man: Far From Home's villains will be not one man but a whole team of bad guys. The twists and turns of the movie's trailer need to be elaborated in detail.
Let's begin.
The villains of the movie are – The Elementals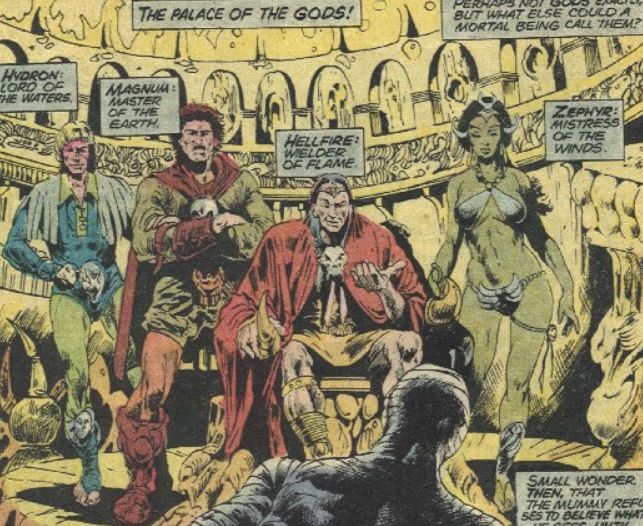 The Elementals first came into the comic book scene in 1974 in an issue of Supernatural Thrillers. They were mystic Gods that hailed from another reality. The Elementals are exactly what they sound like. There are four members and each member is capable of controlling a force of nature and bend nature to their will. Magnum can control the Earth. Zephyr is the mistress of the Wind. Hellfire can command the flames. Hydron has conquered water.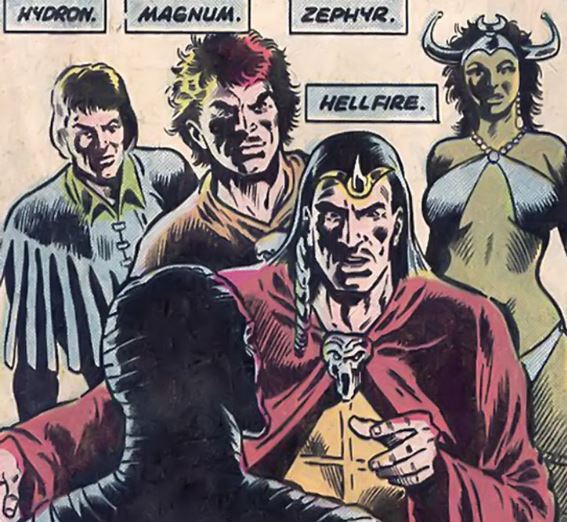 The Elementals first came to Earth about 3000 years ago and set themselves up as Egyptian deities and the humans worshipped them. They were soon banished from the planet and have been living in solitude in another realm, waiting for their time to come so that they can retake their Godhood.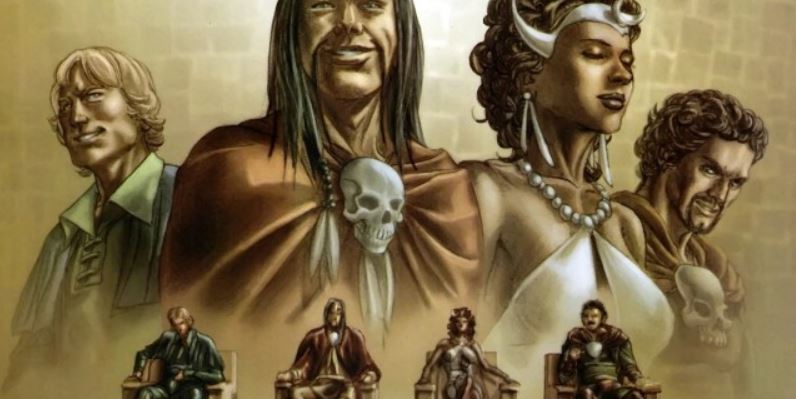 The trailer shows that the Elementals are free and are attacking the friendly neighborhood superhero in Europe. Does it mean they have found a way to come back to this planet? In the comics, a mystic scarab was responsible for keeping the Elementals at bay and stopped them from coming over to Earth. In one issue, they mind controlled N'Kantu the Living mummy to destroy that scarab.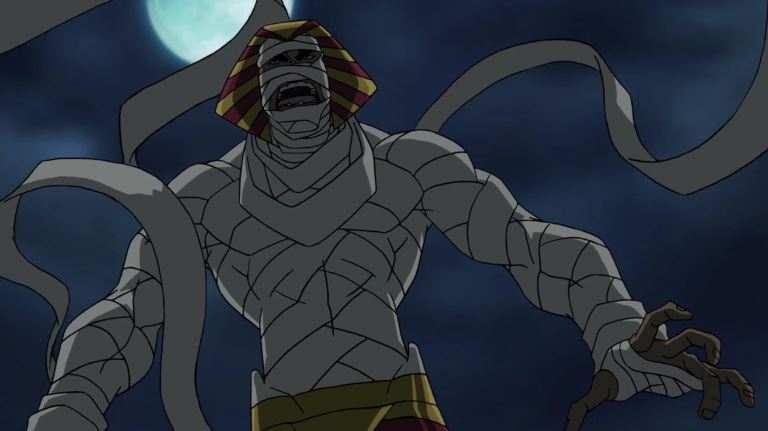 N'Kantu eventually managed to escape their chains and Zephyr, one of the Elementals and the only one with any semblance of conscience within her, later teamed up with Captain Marvel to defeat the other Elementals and stop them from ever setting foot on Earth. Looks like in the movie, they have managed to find a way around the scarab.
The role of Gyllenhaal's Mysterio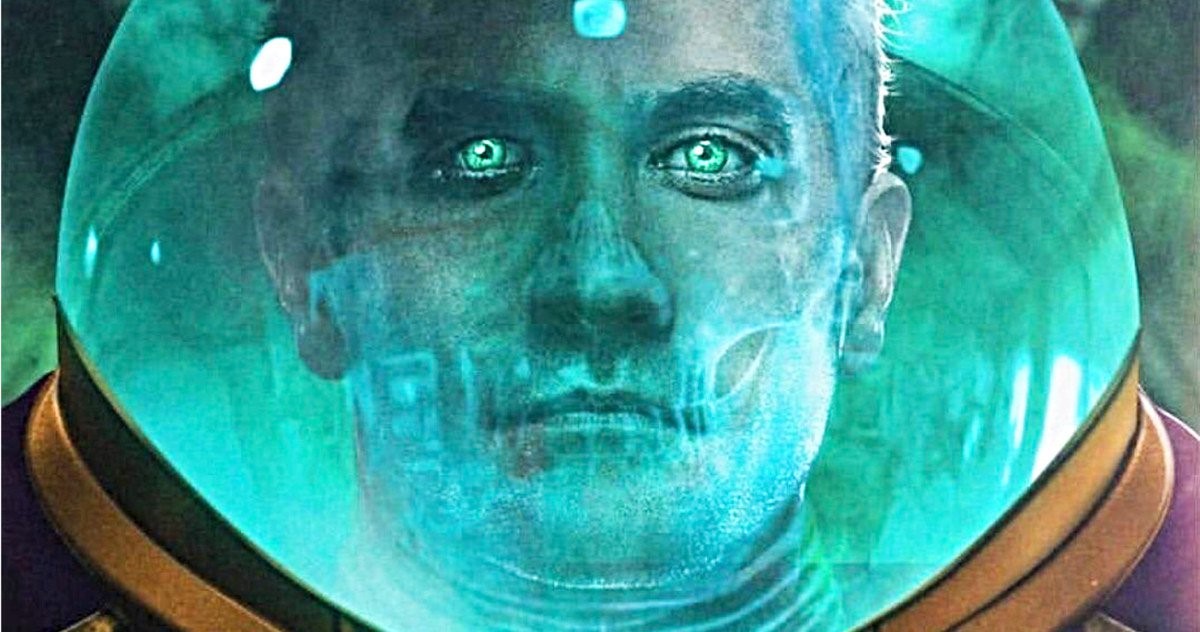 Jake Gyllenhaal has an important role to play in the movie. Tom Holland was rather cryptic this time when asked about Gyllenhaal's character in Spider-Man: Far From Home. But he did manage to give us some interesting replies. He said and we quote: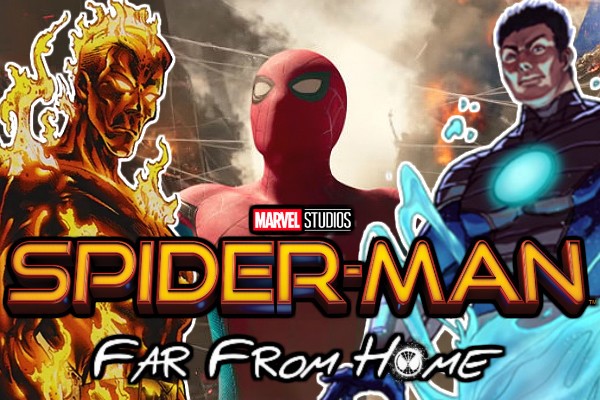 "There are these threats to the world, the Elementals, elemental creatures. And Mysterio is someone who knows about them and wants to make sure that the world is safe from them. And Nick Fury asks him to come on and help because he's the only one who really understands them. And then he teams up with friendly neighborhood Spider-Man and unfortunately has to make him become more than a friendly neighborhood Spider-Man."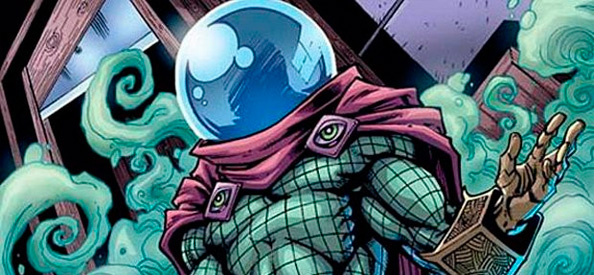 It was later confirmed by Jacob Batalon that Mysterio was indeed a "good guy". So does that mean he will side with Peter Parker and save the world? The Mysterio in the comic books is a class-A a**hole. A gifted special effects artist of the movie-making industry, Mysterio decided to use his skills to become a customized supervillain whose aim was to become famous by killing a superhero. Mysterio of the comic books is arrogant, self-centered and cares for no one but himself. Can Gyllenhaal's Mysterio be any different? That is what the crew of Spider-Man: Far From Home keeps telling us.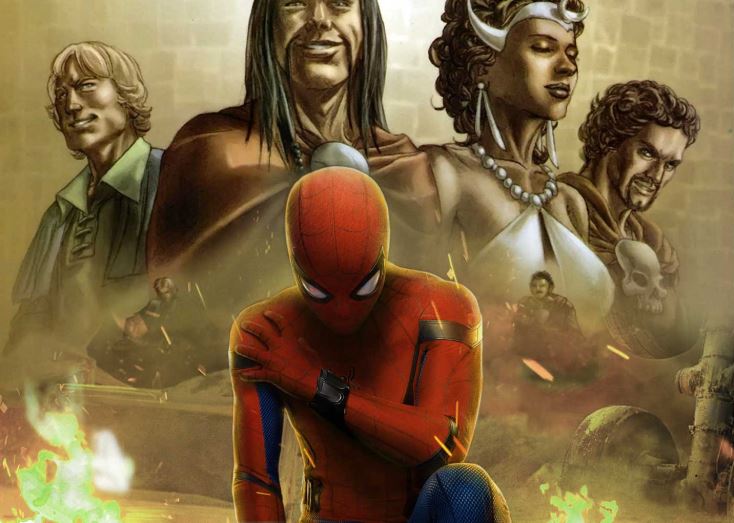 One fan theory states that the Elementals are not actually the villains of the movie. The Big Bad Wolf will still be Mysterio. This theory goes on to claim that Mysterio is just using hired muscle and making them look like they have superpowers before he "defeats" them in front of a public audience, pushing him into a superhero status. But that is way too predictable a plot.
Marvel has always managed to pull off the outright unpredictable. In Black Panther, they gave us Killmonger's link to the Wakandan Royal Family. In GOTG Vol. 2, Ego reveals that he was the one who gave Quill's mother cancer. And let us not forget the vulture twist in Spider-Man: Homecoming. Marvel can never do something this predictable. And if they did, it would be a huge disappointment.
Our Theory – Mysterio is both a villain and a hero
Consider this – why is Mysterio in possession of any knowledge about extra-dimensional beings from another universe trying to conquer this one? Remember how we talked about Zephyr taking control of N'Kantu the Living Mummy once? Maybe this time in the movie, N'Kantu is replaced by Mysterio as an agent of the Elementals. In the Spider-Men comic book storyline, Mysterio reveals that he has unlocked the secret to traveling between dimensions.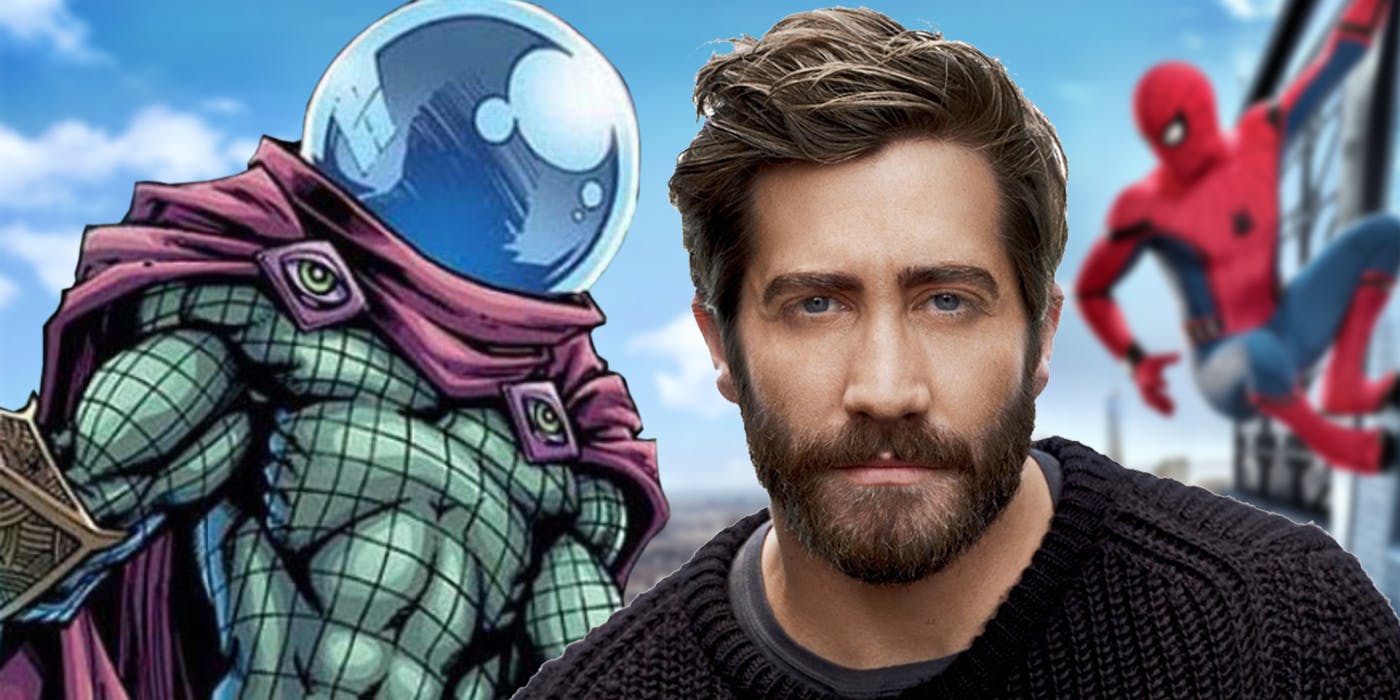 With the passage of time, Mysterio has stopped using special effects and is an actual sorcerer, after selling his soul to the demon Mephisto in return for magical prowess. Maybe in one of his magical dimension-hopping adventures, Mysterio fell into the lap of the Elementals who quickly brainwashed him to do his bidding but he somehow escaped their control and is now hell-bent on righting his wrongs.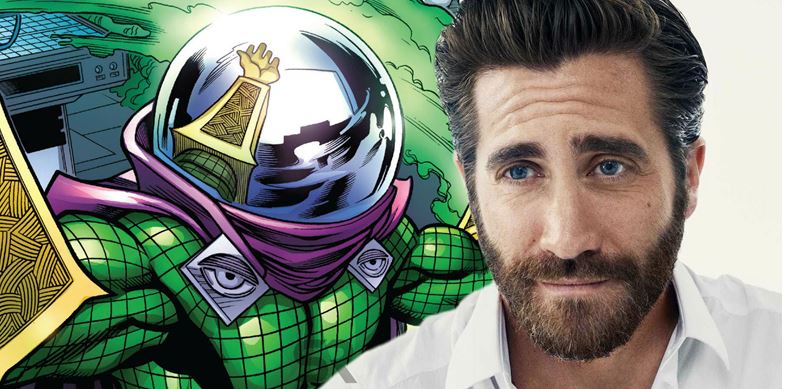 There is another version of the same theory but with a rather different ending. Maybe Mysterio is such a troubled character because he has unwittingly become a bad guy in all of this. And now he is repenting by battling the Elementals and stopping them from wreaking further havoc. This might be around the same time Spider-Man enters the scene and the actual events of the movie take place.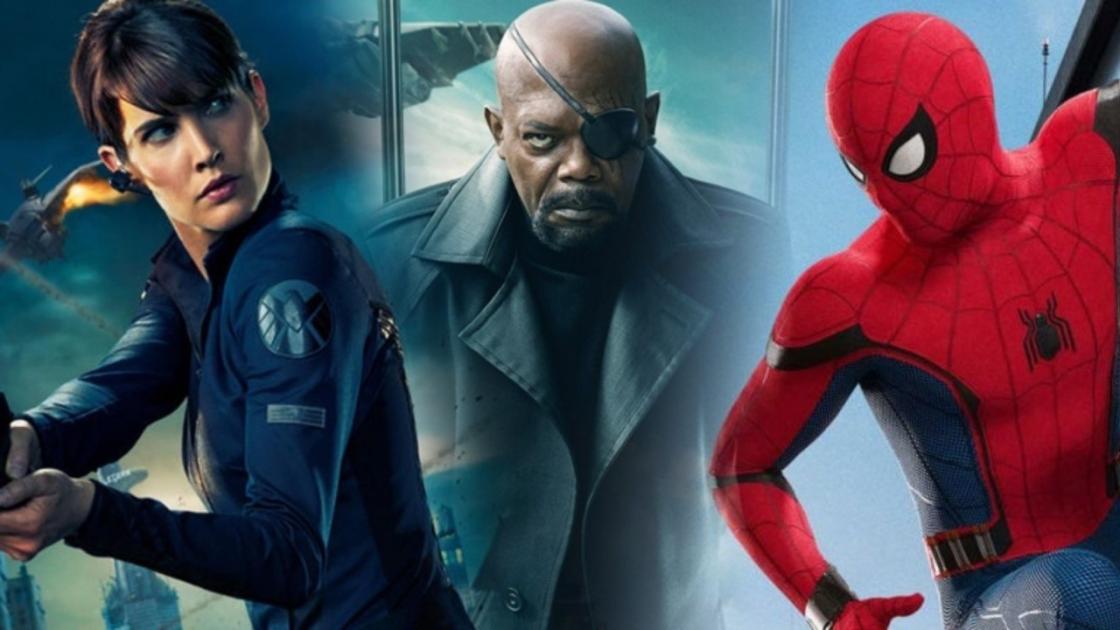 How does that set up Mysterio for the future? Maybe Zephyr manages to take control of Mysterio again and makes him betray Peter, Nick Fury, and Maria Hill. Spider-Man would then be forced to fight him and Mysterio will be eventually defeated and incarcerated. As a result, Mysterio, thinking that Spider-Man stabbed him in the back even though what he did was completely unintentional, now has a drive of vengeance within him. If there is any chance of the Sinister Six coming to the MCU in a future Spider-Man movie, Mysterio would be more than happy to join him to get back at an old friend turned enemy.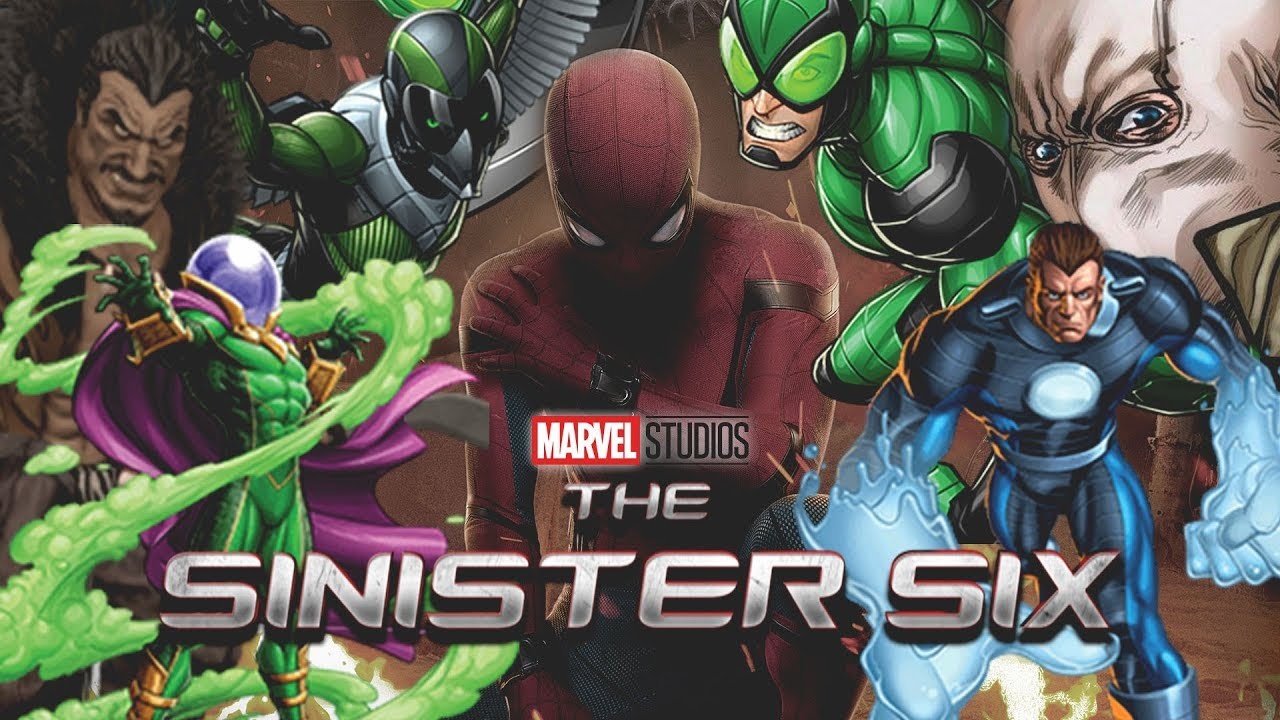 While all of this makes perfect sense, it is all just prediction and we suggest you take everything we a pinch of salt.
The trailer for Spider-Man: Far From Home has already premiered in CCXP 2018 at the fans have had the luxury and the fortune to watch it beforehand. It would be quite tricky for Marvel to create such hype for a movie right after they dropped the trailer for Avengers: Endgame, which is why they have decided to wait it out and not release the trailer now.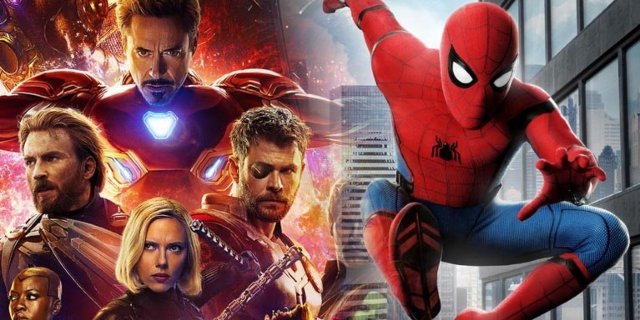 They will be carefully positioning the trailer release date for maximum reach and audience which most certainly will not be until April 6th – Avengers: Endgame release date. It will also be interesting to watch how Marvel explains the return of Spider-Man after he was killed in the Thanos Snap in Infinity War. Since the trailer will show Tom Holland as Peter Parker, how will the studio explain his return to the casual moviegoers who have not read the comic books? Interesting times lay ahead.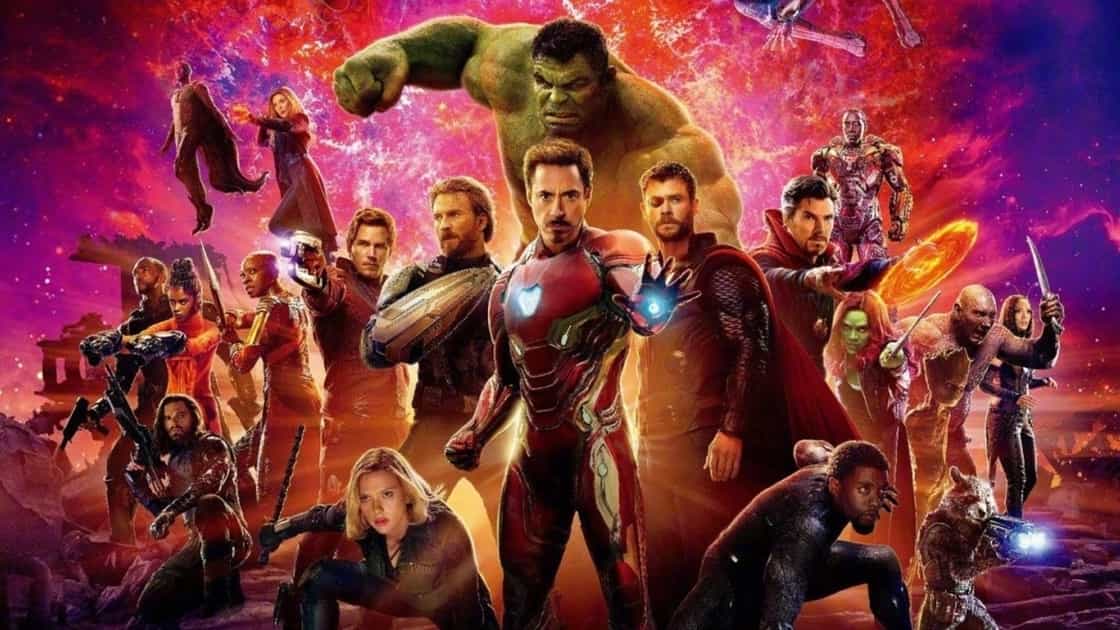 The last Avengers movie to be released under the MCU banner was Avengers: Infinity War. The official film synopsis for the movie reads:
Iron Man, Thor, the Hulk and the rest of the Avengers unite to battle their most powerful enemy yet — the evil Thanos. On a mission to collect all six Infinity Stones, Thanos plans to use the artefacts to inflict his twisted will on reality. The fate of the planet and existence itself has never been more uncertain as everything the Avengers have fought for has led up to this moment.