Movies
Hobbs & Shaw – First Look at The Rock And Jason Statham Revealed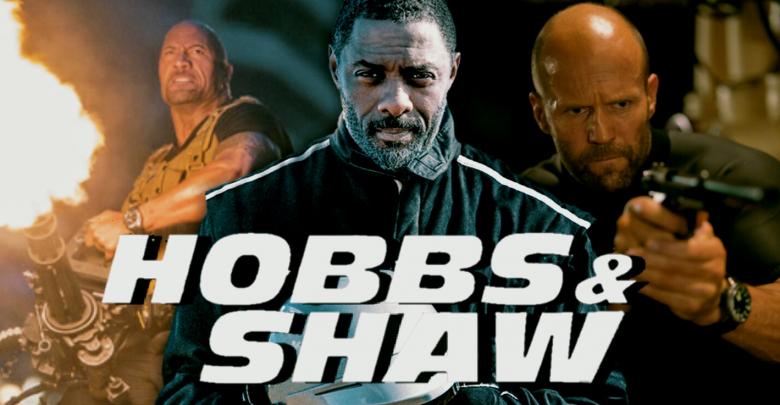 The Fast & Furious spin-off Hobbs And Shaw just wrapped production in London recently and it promises us an action-packed adventure that may even be better than the core Fast and Furious films. Universal thought of giving The Rock his own film in the franchise considering his character is loved by the audience and it does not get utilized to the greatest of its potential. The Fate of the Furious showed a significant increase in the Rock's role, and because his chemistry with Jason Statham seemed quite amazing, we are getting a team up film centering the two bad-asses.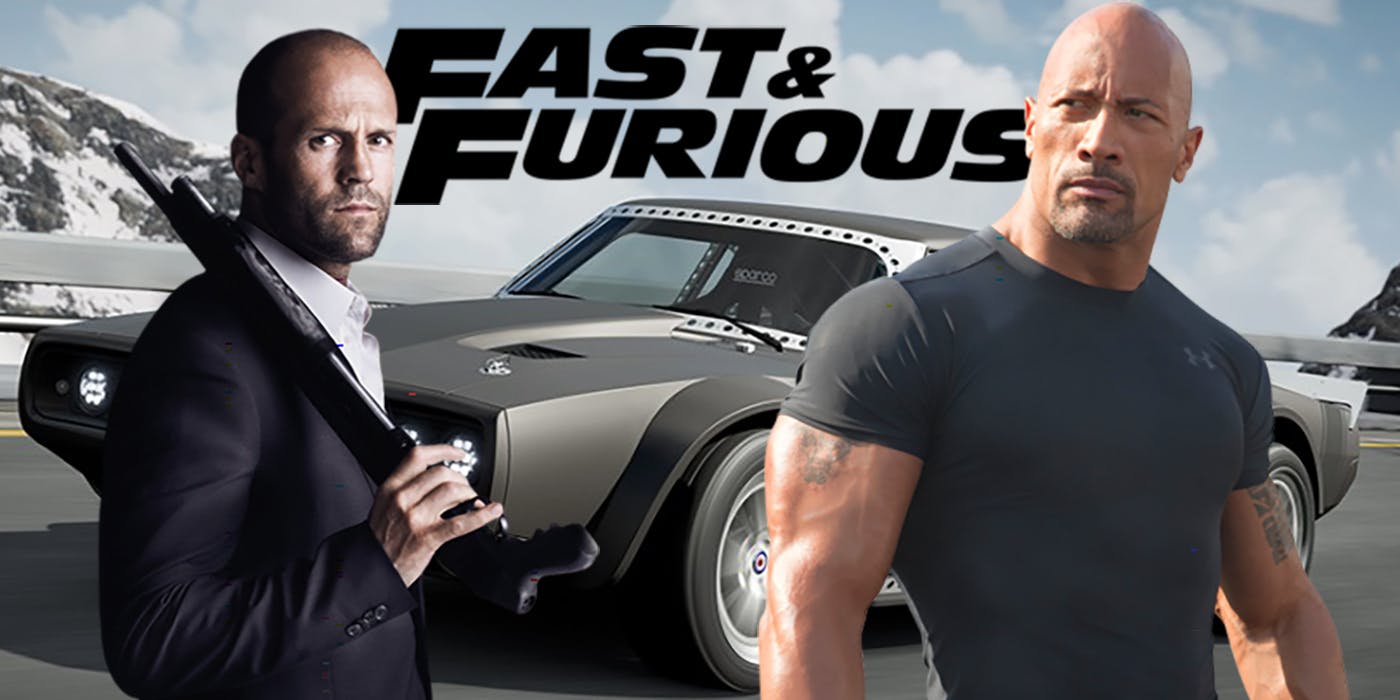 The film will move its production to Hawaii, but before that, Entertainment Weekly has given us our first look at the two lead characters of the film. According to the Magazine filming "has been going great" and Johnson mentioned that "You are going to f—-ing love this movie." Here's the look at Jason Statham's Deckard Shaw teamed up with Dwayne Johnson's Luke Hobbs: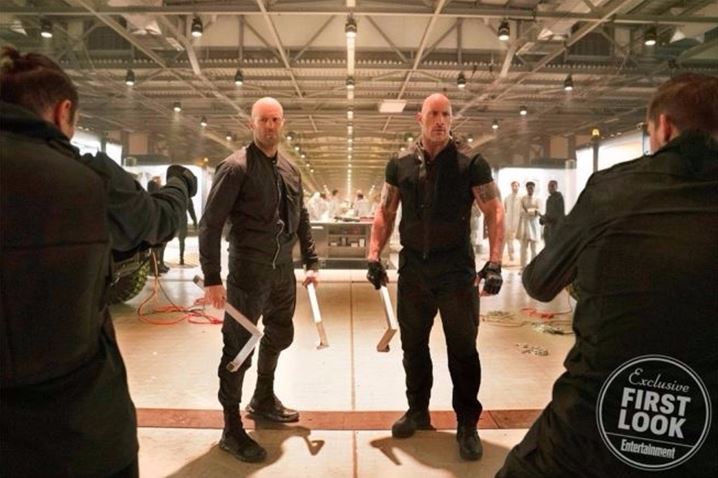 Dwayne Johnson described the bonding between Hobbs and Shaw as the duo that disagrees with each other on a regular basis but still looks after each other. Here's what he said:
"I guess a good way to describe it is you have two guys who don't really like each other, love to slap each other around, always think that they're right, and will always have each other's back — but they will never admit it."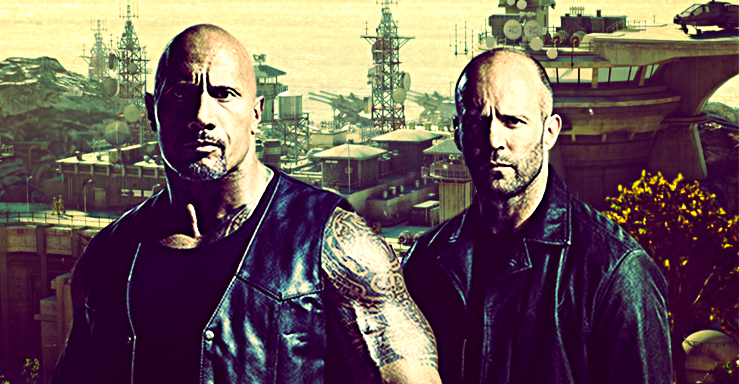 He then continued to talk about how this film continues to be a Fast & Furious film even if it is its own thing overall. He said:
"As excited as we all are about shooting this franchise and creating something that is awesome for the fans, it was also imperative — not only to me, but to Jason, David, the entire cast — that we still maintained the core values of what has made Fast & Furious such a beloved franchise."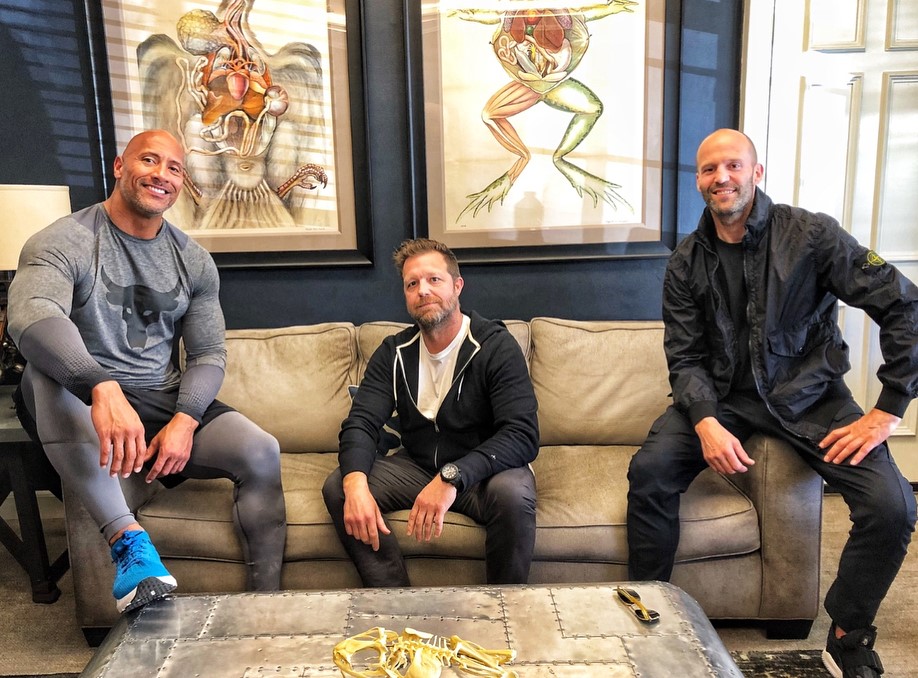 The best part about this film is the involvement of David Leitch as the Director. He is one of the best action movie directors currently out there. He brought us films like John Wick, Atomic Blonde and Deadpool 2, and now he gets to bring out two amazing action movie stars in the best way possible.
The film does pack an amazing cast as Idris Elba is going to shine as the big villain of the film called Null, while Vanessa Kirby has also joined the cast as Deckard's sister, Hattie, who is "an MI-6 agent." We could be seeing the return of Helen Mirren as Deckard's mother, Magdalene, and Luke Evans might also get a cameo playing Owen Shaw.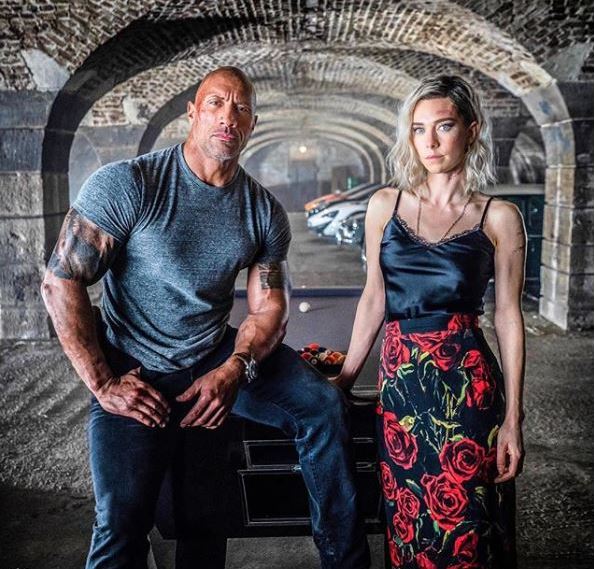 That is it for the Shaws, but earlier this year the casting call of the Hobbs family was also described. Here's what the description mentioned:
"The studio is on the search for a Polynesian actress, 70-75, to play Sofia Hobbs, described as the "matriarch" of the Hobbs family and five Polynesian men, all 30-50, to portray Hobbs's brothers: Jonah, Cal, Tim, Matt and Alex."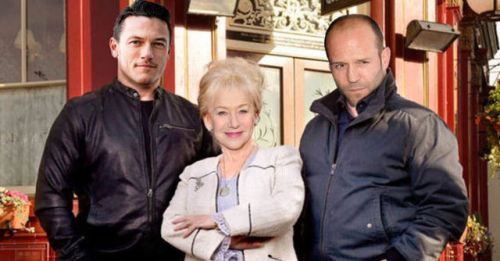 As the cast and the initial shooting location of the film have given it away, a good chunk of the movie will take place around London, but since the shoot is now moving to Hawaii, that will take the story to the side of our Samoan star Dwayne Johnson. It is expected that Hobbs' daughter Samantha will also be returning in this film, but it was earlier reported that the production is seeking a new actress for the part.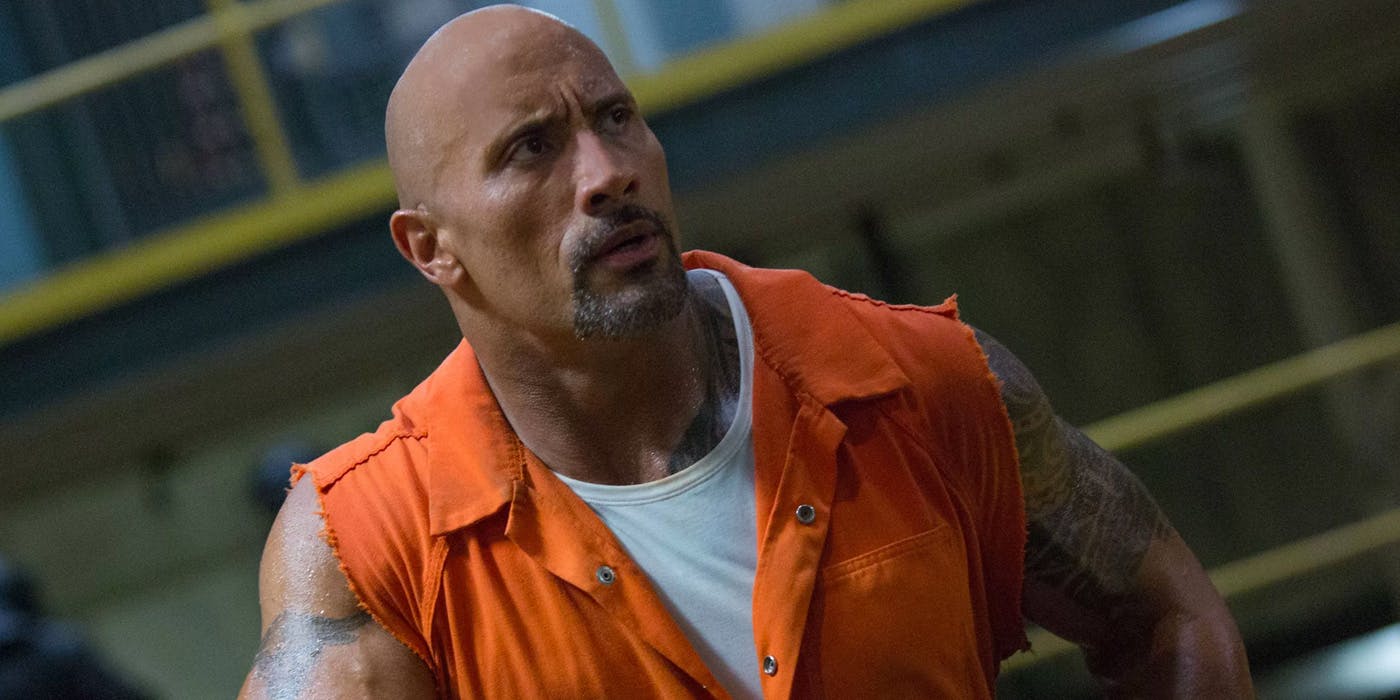 This film will probably begin a new franchise moving apart from the core Fast & Furious franchise which was getting too crowded anyway. The movie is really important for Dwayne Johnson as he might not be returning in Fast & Furious 9. That may or may not be due to his feud with Vin Diesel. Here's what he said about his return in Fast 9: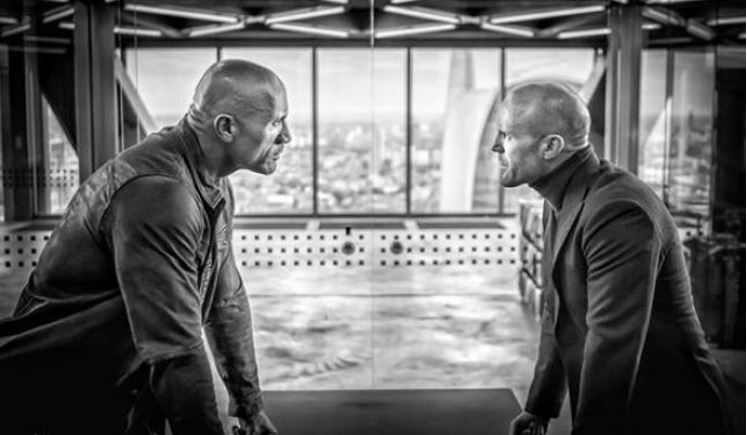 "I'm not quite sure. Right now I'm concentrating on making the spinoff as good as it can be. But I wish [Vin Diesel] all the best, and I harbor no ill will there, just because of the clarity we have. Actually, you can erase that last part about 'no ill will.' We'll just keep it with the clarity."
Hobbs and Shaw will hit the theatres on August 2, 2019.