Movies
Avengers: Infinity War – Here's an Alternate More Frightening Look at Red Skull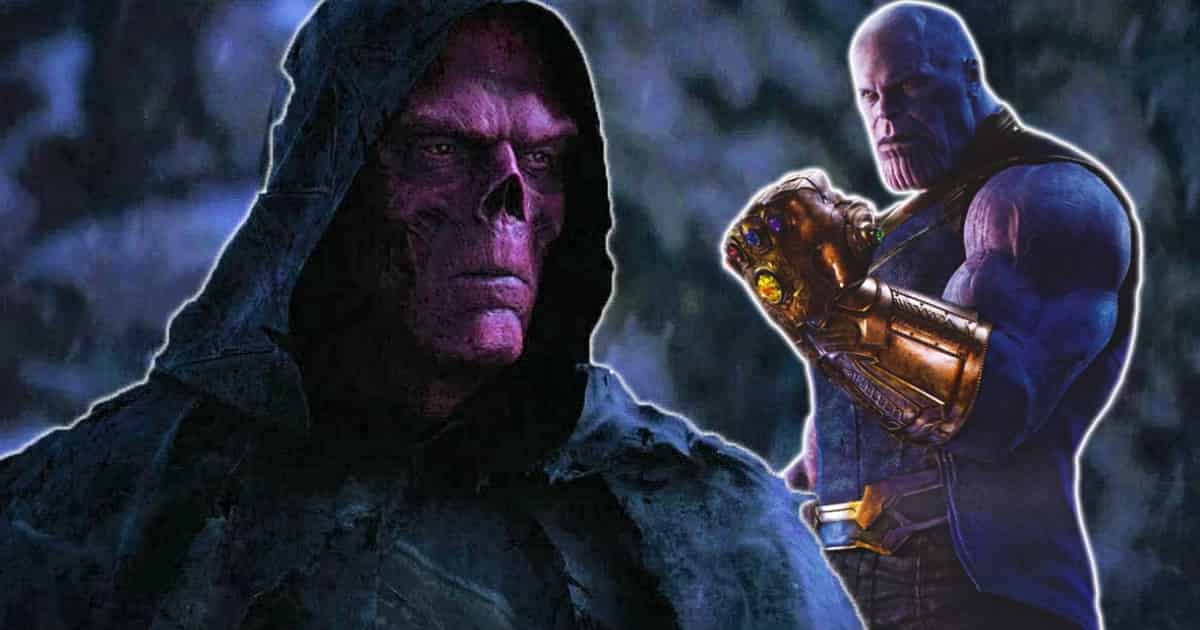 There were so many aspects involved with Avengers: Infinity War and the best part about the film is that it did justice to almost everything. It packed the biggest cast of actors playing different characters, and writers Christopher Markus & Stephen McFeely did justice to all those characters. Sure, it would feel that the likes of Winter Soldier, Falcon and probably some other do feel a little wasted, but what Avengers: Infinity War did amazingly well was, define the motivation of every character.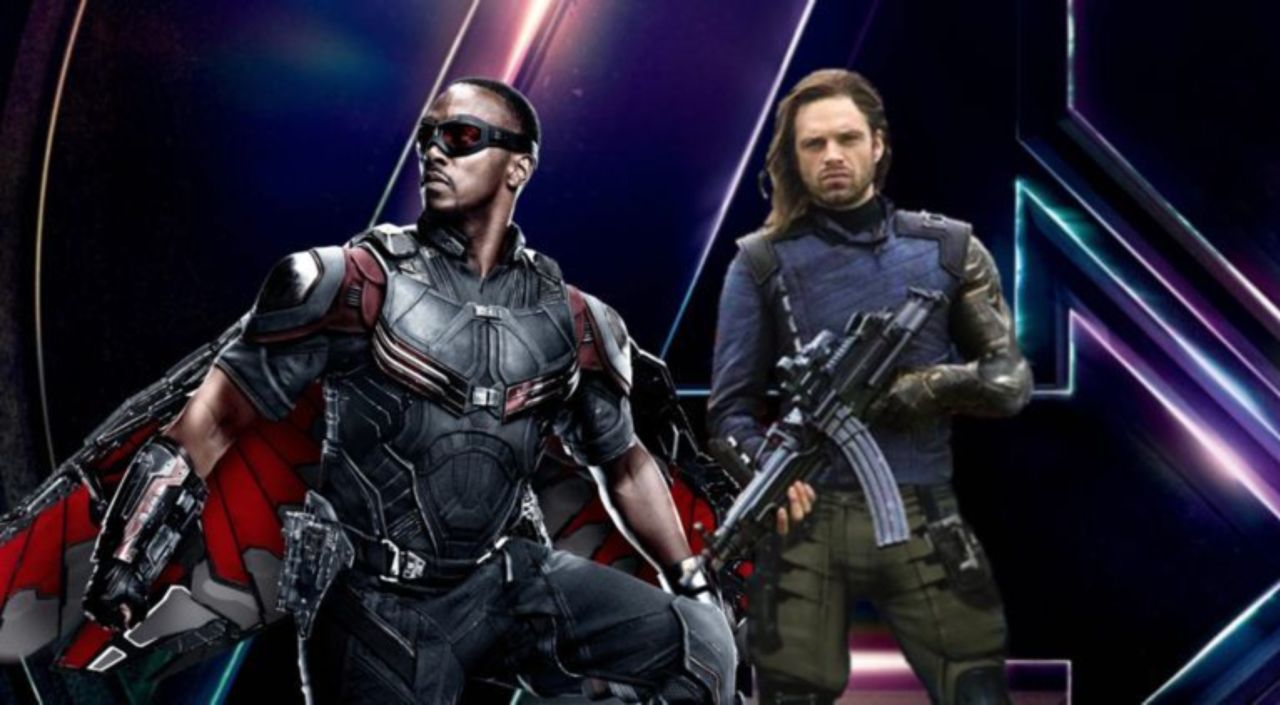 No character in the film would feel oddly motivated. The writers and directors divided characters into smaller groups and then all the characters fulfilled their agendas really well. Then came Red Skull who completely surprised everyone out of nowhere. Marvel was so secretive about his return that they actually brought in a new actor to portray the character instead of bringing Hugo Weaving back.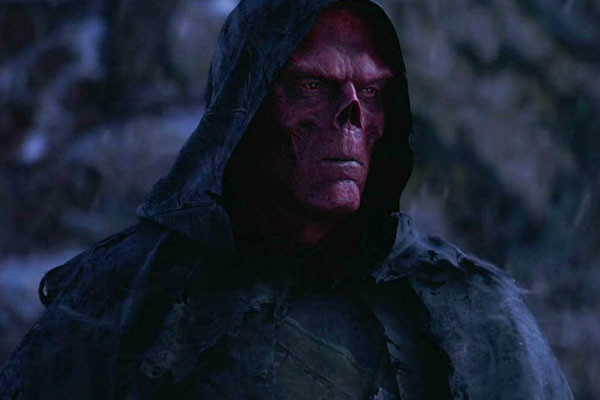 Weaving was obviously asked to return, but he declined the offer and then he got replaced by Ross Marquand, who based his portrayal of the character off Weaving's Matrix villain Agent Smith "but with a German accent." Here's what Ross Marquand said about portraying Red Skull in an interview:
"I loved playing Red Skull, I hope I can come back and play him again. We'll see"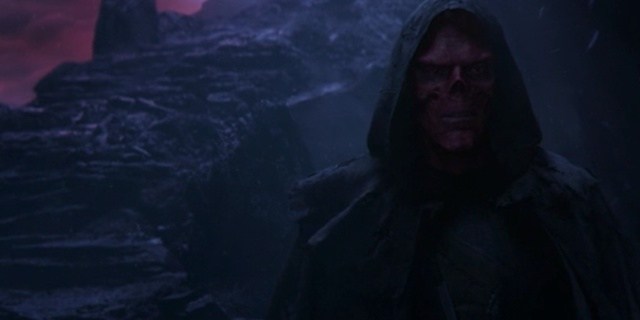 Red Skull, as you may know, was brought in as the guide at Vormir. He is the one who led people to the Soul Stone being cursed to do that for eternity. With Thanos getting the Soul Stone, Red Skull is now free of the curse and can actually appear in more MCU films.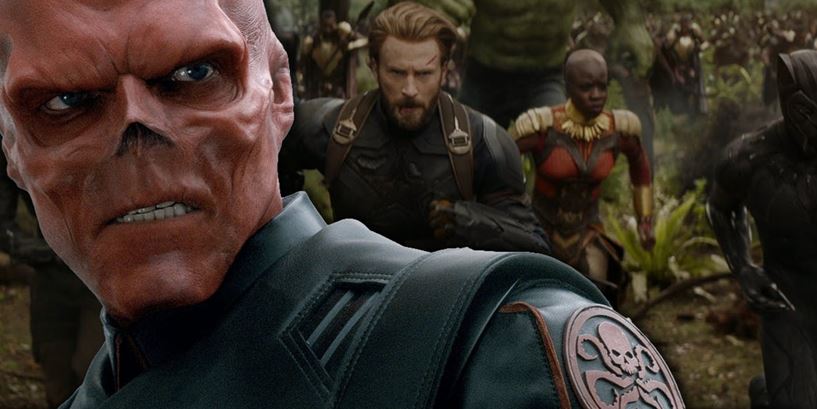 Since Marvel brought in a new actor, he could obviously return to play Red Skull post Avengers: Endgame. Here's what Avengers: Infinity War writers Christopher Markus and Stephen McFeely had to say about his return, and possible continuation post Avengers 4.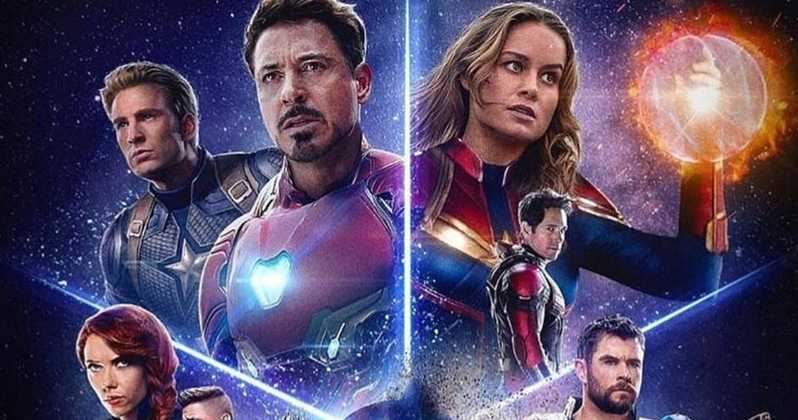 "Christopher Markus – Cinematically, he's the first one to be obsessed with these Infinity Stones in the MCU and he clearly did not die at the end of First Avenger. The idea of where he might have gone is so tantalizing and much like being able to fill roles that would be there anywhere with William Hurt or Benicio Del Toro, he fit this moment perfectly.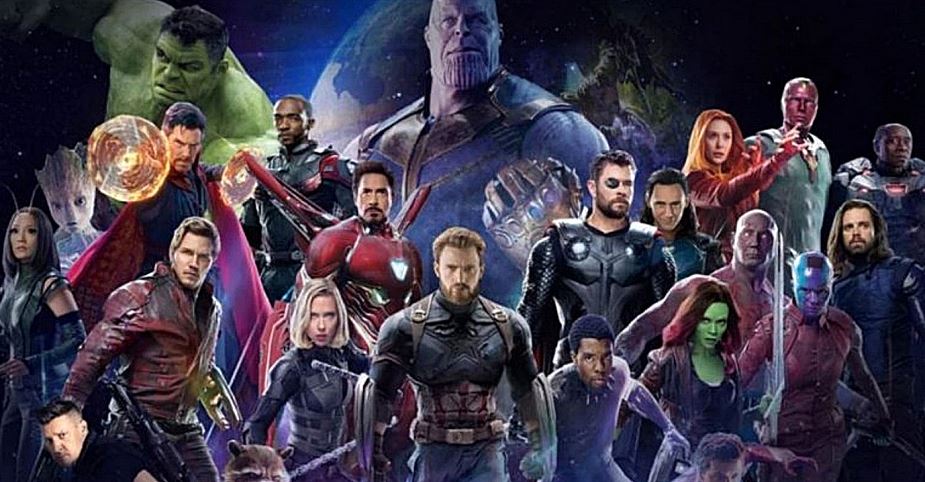 Stephen McFeely – The MCU is a unique experiment and the fact that we've been there for all the phases is a privilege but we know where all the bodies are buried.Sometimes, you can dig a body up and put him in a scene."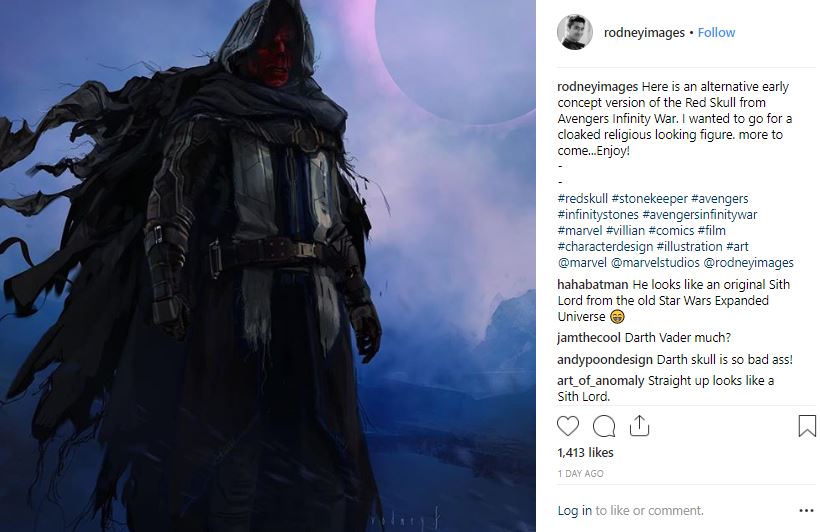 While we all were happy to see the way Schmidt returned with an old cloak, there were many alternate designs that were drawn up before the final version was put in the film. As you can see above, Designer Rodney Fuentebella who is a concept illustrator currently working in Marvel Studios made Red Skull as "a cloaked religious looking figure." But he actually got a more Ghost Rider like look as well. Have a look: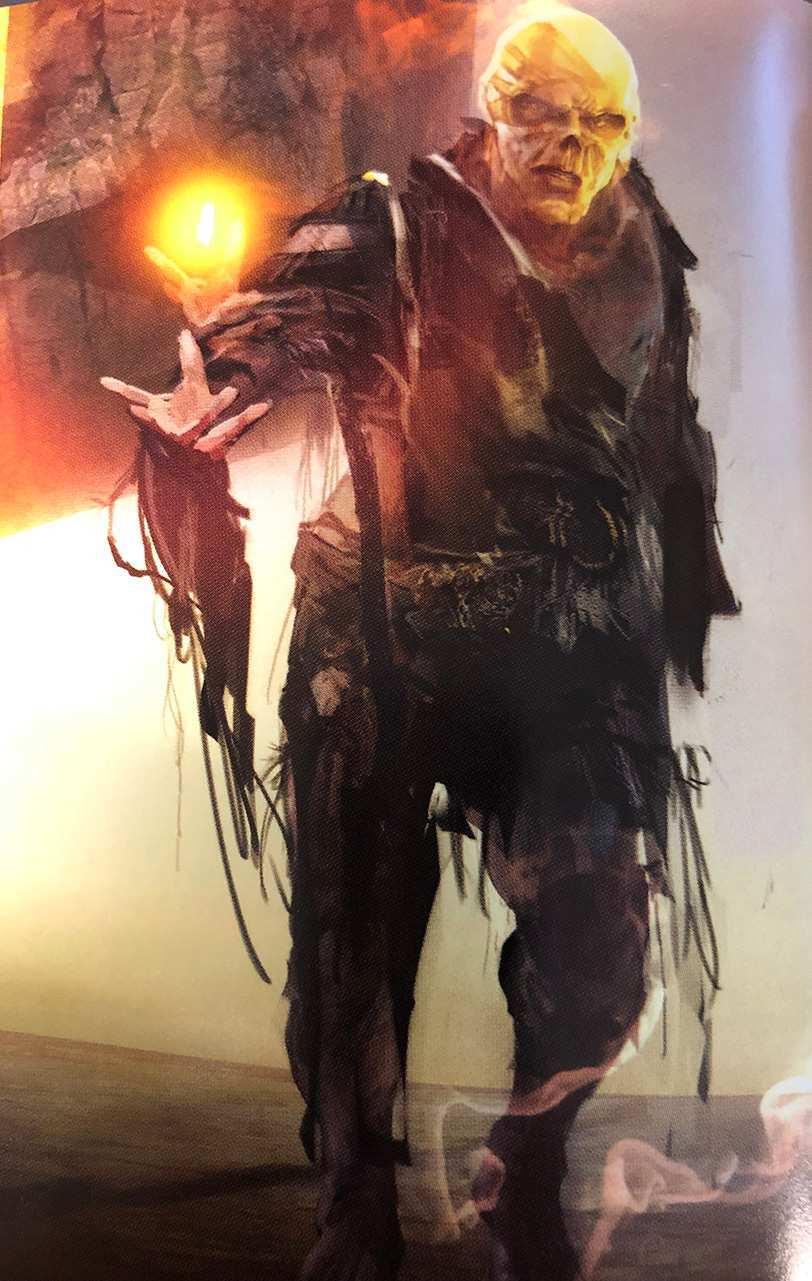 While these do look pretty cool, we are happy with what we ultimately got. What's fascinating about Red Skull here is that the development team of the film actually knew about the iconic villain's return much earlier than anyone else did. Here's what Rodney Fuentebella said about the Red Skull info: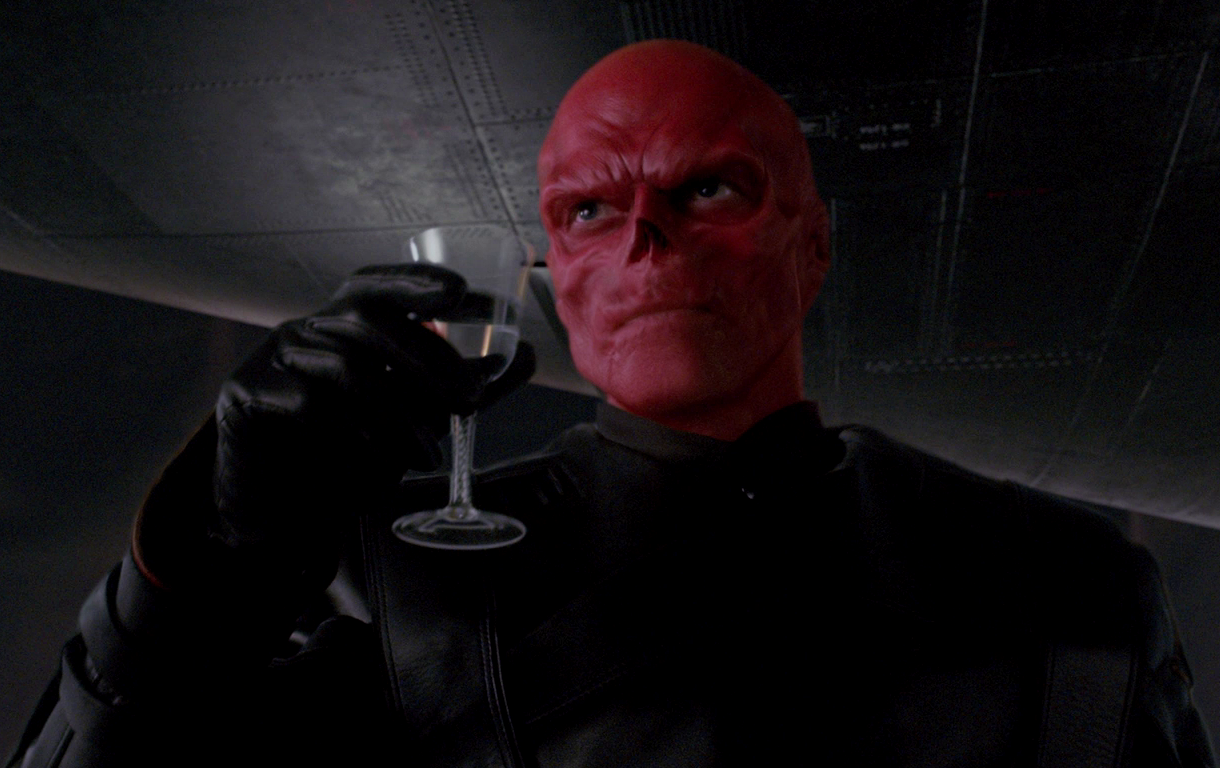 "We learned pretty early on that Red Skull was going to be returning. I was so excited to work on this character that has been pivotal in the MCU. I was playing with how early the audience should know that this character–previously called the Stonekeeper in the script–is the Red Skull. I designed versions hiding his face and versions showing how much life or soul the stone took from him. I wanted to play with the idea of what the Soul Stone had done to him and whether he is a ghostlike being now or something soulless."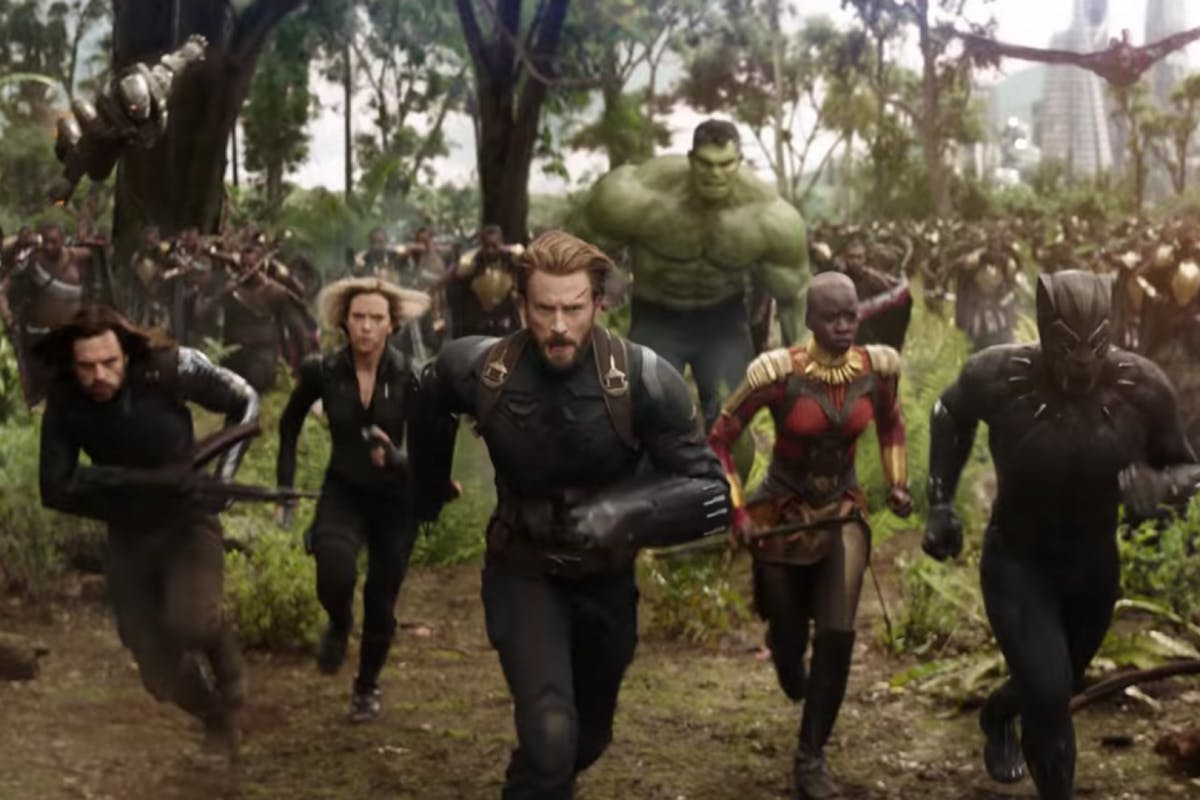 Here's the official Synopsis of Avengers: Infinity War:
"As the Avengers and their allies have continued to protect the world from threats too large for any one hero to handle, a new danger has emerged from the cosmic shadows: Thanos. A despot of intergalactic infamy, his goal is to collect all six Infinity Stones, artifacts of unimaginable power, and use them to inflict his twisted will on all of reality. Everything the Avengers have fought for has led up to this moment – the fate of Earth and existence itself has never been more uncertain".