Movies
Avengers: Endgame IMAX Trailer Released & It Reveals More Details
Avengers: Endgame IMAX Trailer –
The Avengers: Endgame trailer was what everyone was waiting for, and Marvel gave it to us on December 9. But now, an IMAX version of the trailer has also been released in the theatres along with Aquaman. As it was reported by MCU Cosmic's Jeremy Conrad recently, the IMAX trailer does reveal quite a few new details about the film. Have a look at the trailer:
Now that you've seen it you can figure out more intricate details hidden within the trailer. The bigger aspect ratio obviously helps much more with these kinds of films, and so if you weren't able to figure out much of a difference in the original trailer and the IMAX trailer, then here's a side by side comparison for you:
https://youtu.be/GBwOqKWLcRM
You can obviously see that the scope of the video is much better, and it actually helps us figure out some of the mysteries that were hidden in the trailer. For starters, it confirmed the time lapse that will happen through the plot of the film. Avengers: Endgame will seemingly start off in the aftermath of Avengers: Infinity War which will only be a few days or weeks after the Decimation.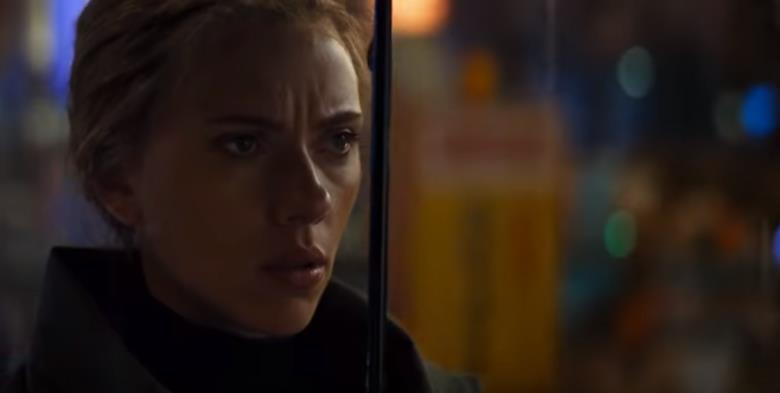 But as we go through the trailer, there is a piece of conclusive evidence that at least a year's time will pass as the plot of the film unravels. For instance, the IMAX trailer gives you a better look at the hair of Black Widow, which is clearly braided in the scene where she finds out the new identity of Hawkeye, i.e. Ronin.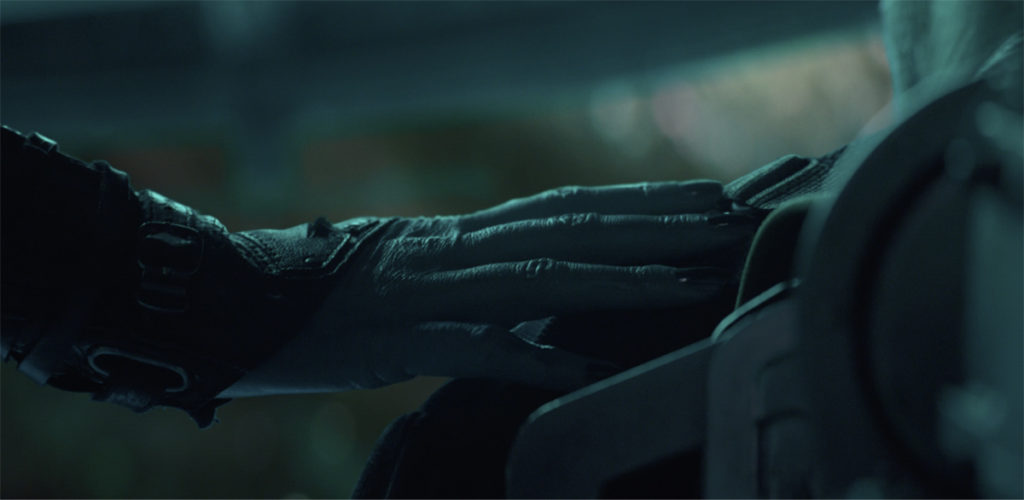 Similarly, we get a bigger and better look at whose Shoulder Nebula is touching in the trailer. It is obviously Tony's, which proves that both Nebula and Tony are on the Benatar together, facing the crisis that they are in. There is no promise of a Rescue, but we know that it will be Pepper who will end up rescuing these two using the Rescue Armor, probably with the help of Rocket Raccoon.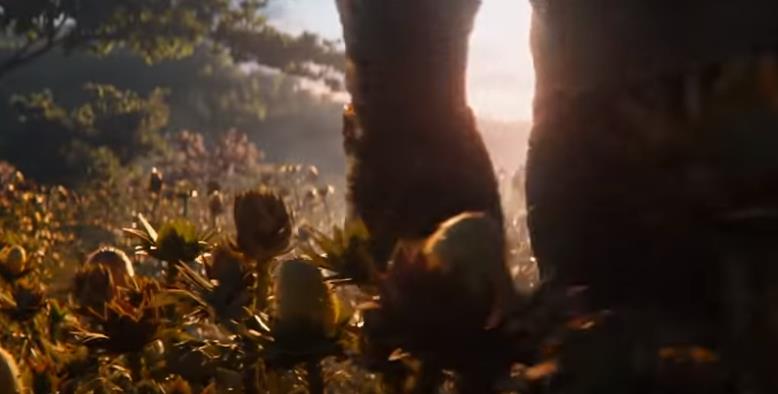 The third detail that this trailer reveals is a better look at Thanos' new White shirt. The original trailer only gives us a minor glimpse at the white Tank top farmer Thanos but now we get a much better look at his get up.

Another different aspect of this trailer is the difference in the Marvel Logos. The original trailer dusted a 10 year anniversary "Marvel Stud10s" logo while the IMAX trailer shows us the "Marvel" logo that was prevalent throughout Phase 1 and 2.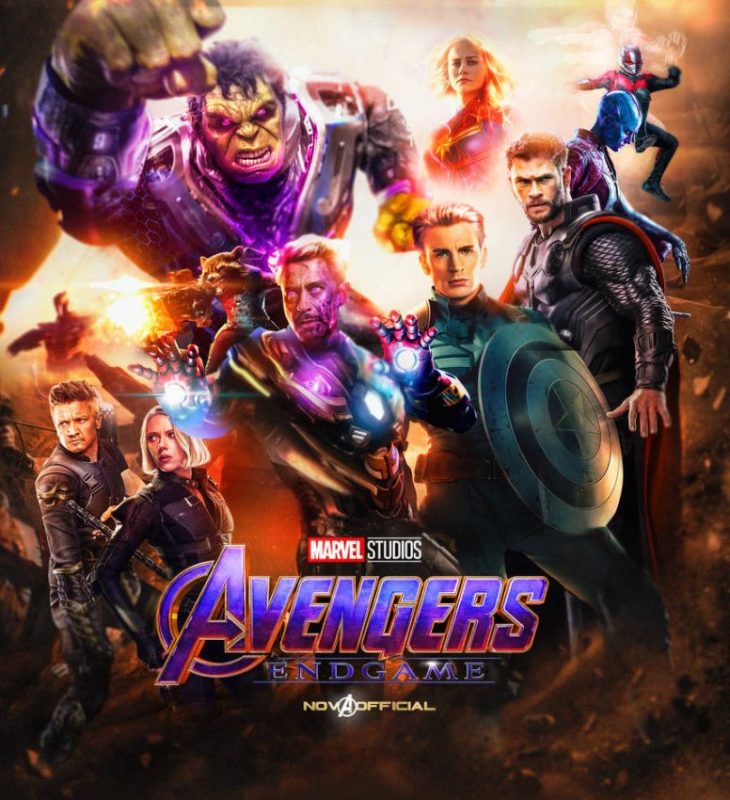 So that's about it from the reveals that'll come with the IMAX trailer. There are a lot of aspects that will come in play within Avengers: Endgame. The Infinity Stones, the Quantum Realm, the BARF tech and obviously Time Travel. Perhaps the upcoming trailers will not play coy with us and give us a real look into the story of this film. Expect a new TV spot on February the 3rd, at Superbowl 2019 and that will probably be followed by the big trailer which comes out either in late March or mid-April.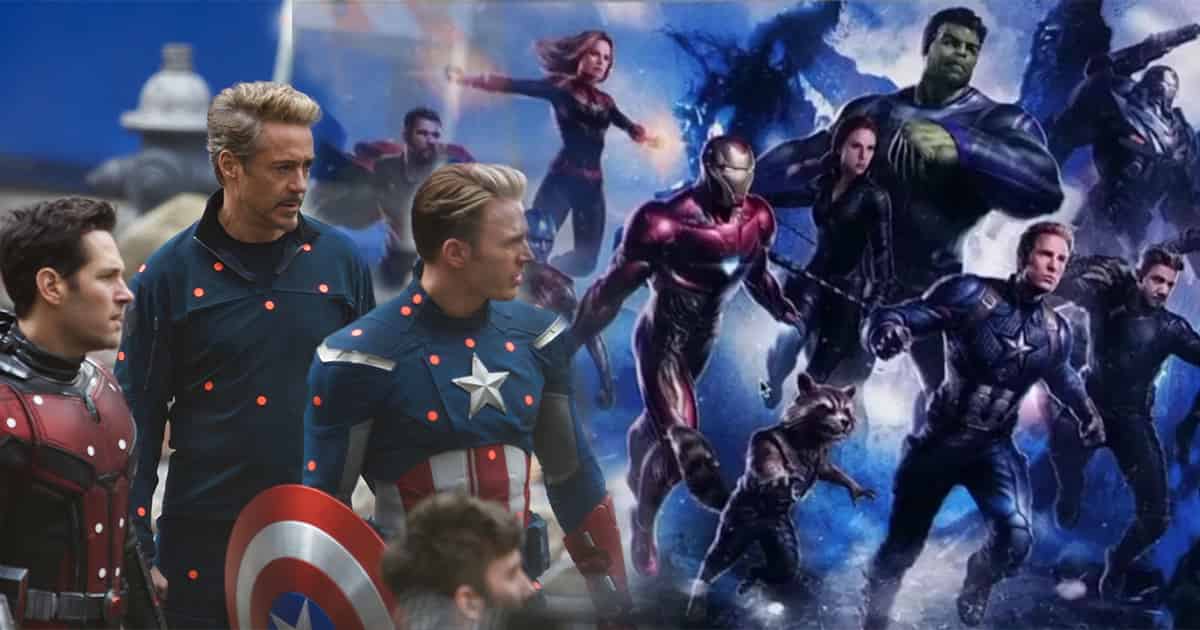 The landscape of the Marvel Cinematic Universe is going to be changed forever, and here's what Kevin Feige had to say about it:
"You start to think differently about how the characters are interacting, what character's stories are coming to a close, and what character's stories are only just beginning. Those stories will continue. I think they'll continue in surprisingly different and unexpected ways after these two Avengers films." Which characters will survive long enough to see the shift, though? No one knows just yet."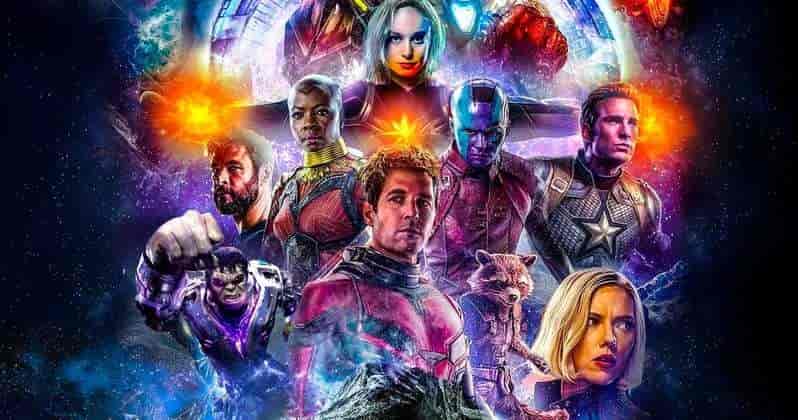 Directed by Joe & Anthony Russo, Avengers: Endgame comes out on April 26 and it will presumably star Robert Downey Jr., Chris Hemsworth, Mark Ruffalo, Chris Evans, Scarlett Johansson, Benedict Cumberbatch, Jeremy Renner Don Cheadle, Tom Holland, Chadwick Boseman, Paul Bettany, Tom Hiddleston, Idris Elba, Danai Gurira, Peter Dinklage, Benedict Wong, Elizabeth Olsen, Anthony Mackie, Sebastian Stan, Gwyneth Paltrow, Benicio del Toro, Josh Brolin, Pom Klementieff, Karen Gillan, Dave Bautista, Zoe Saldana, Vin Diesel, Bradley Cooper, Chris Pratt, Paul Rudd, Samuel L. Jackson, Cobie Smulders, Tessa Thompson, Evangeline Lilly, Aaron Taylor Johnson, Cate Blanchett, Michelle Pfeiffer, Michael Douglas, Tilda Swinton, Jeff Goldblum, Katherine Langford, Stellan Skarsgard and Brie Larson.