Movies
Avengers: Endgame – First Look at Hawkeye/Ronin's Full Suit Revealed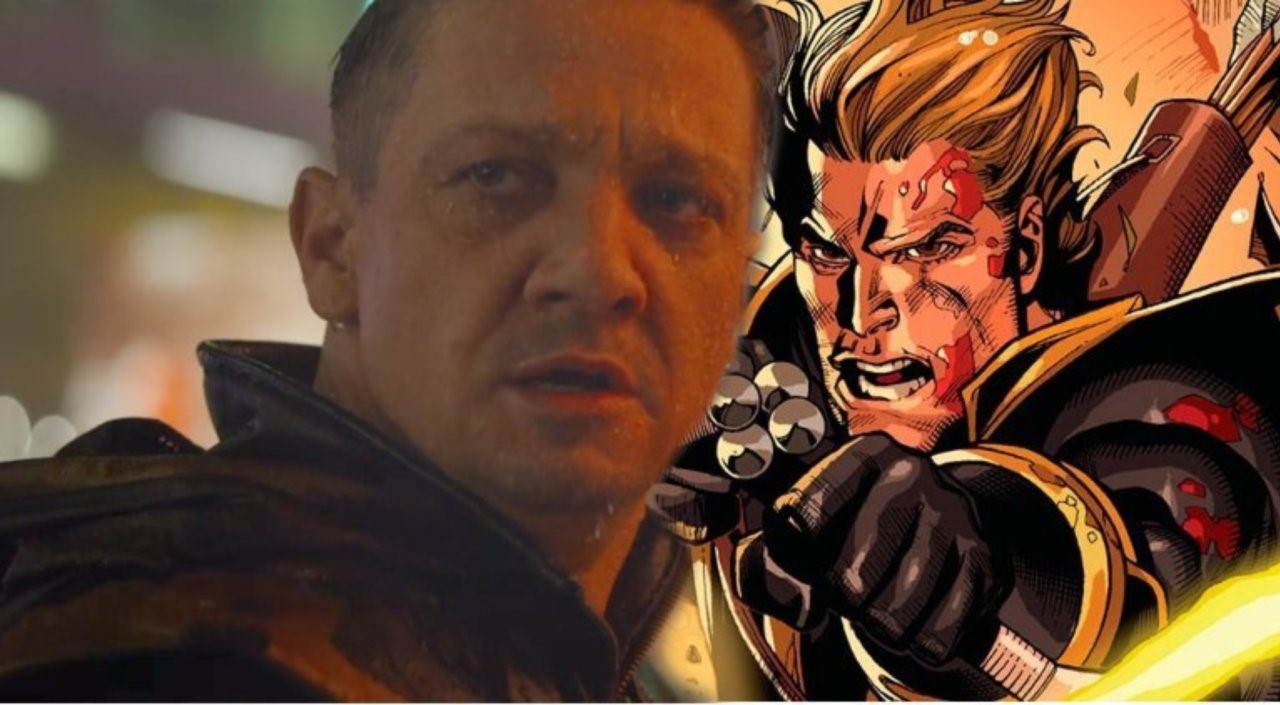 Avengers: Endgame is going to bring almost all the MCU characters together once and for all. A moment like this may never arrive again as most of the original Avengers are going to be done after this finale event. It will surely be the final movie for Iron Man and Captain America, but what people don't realize that it may also be the final film for Hawkeye. He may not one anyone's favorite Avenger but he surely completes the bunch.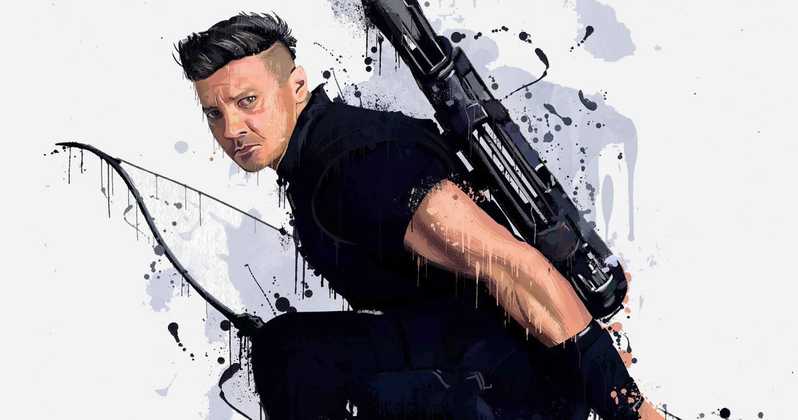 As we all learned the hard way, Hawkeye missed out in Infinity War as his story arc was written out to be later in the final 2 Avengers films. The new Avengers: Endgame trailer made it apparent that Hawkeye is going to come in with a new Avatar and he will be called Ronin from here on. His character motivation seems changed as he is probably on a darker path due to what the aftermath of Thanos' snap brought for his family.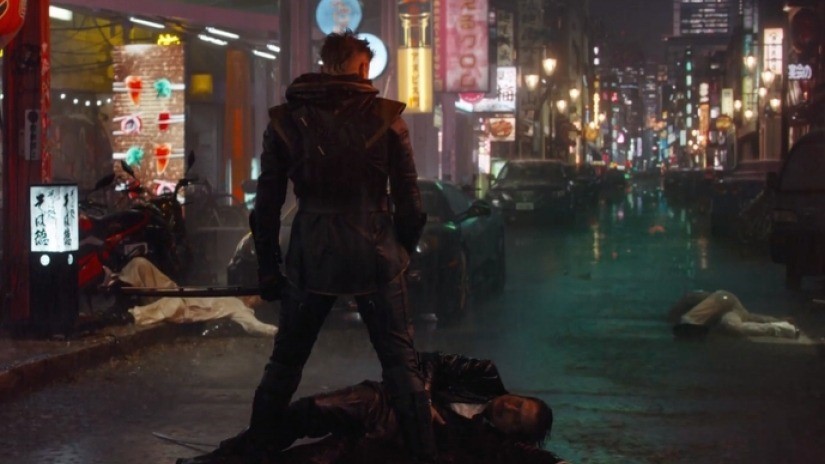 The trailer gave us the first look at his suit, but we never got the front on look at his whole Armor. Well today is our lucky day as 2 of the concept arts of his suit have hit the internet, and the least we can say about it is that he looks like a freakin' Ninja! Have a look: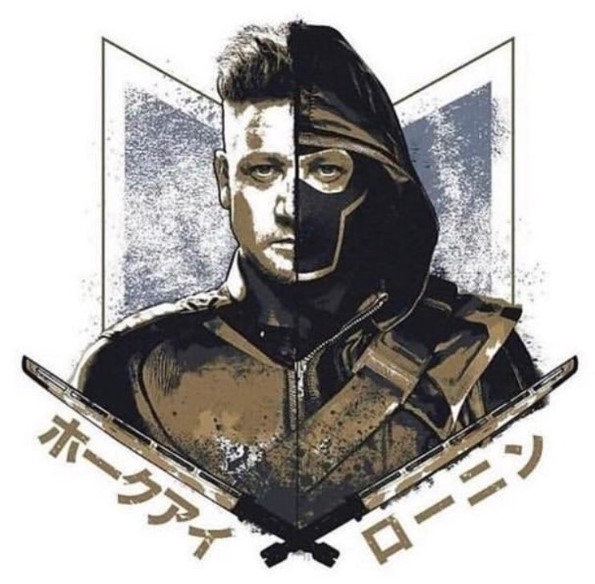 It does seem that he has given up the bow and arrow for good, and his new weapon of choice is in fact two Katanas. Sure, the Bow, Arrow and Quiver may return when we watch the final cut of the film, but don't expect it to be there in the first act of the film. Here's the full front on look at Ronin's whole Ninja armor.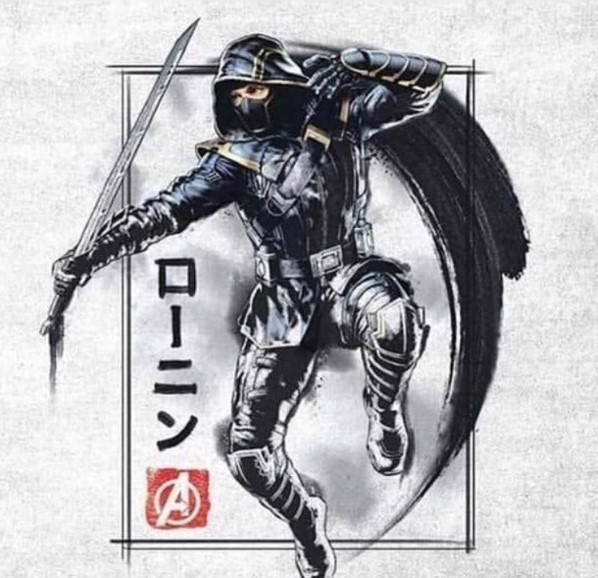 From what we saw in the Avengers: Endgame trailer, we were able to decipher the fact that Ronin may show up a little later in the film as Natasha had different hair when she sees Ronin for the first time in his new Avatar. At the start of the trailer she has her Infinity War short Bob cut, while when she sees Ronin, her hair are braided and grown. So a little time would have lapsed and Ronin will probably show up around 30 minutes later in the film. But this is the best of Hawkeye that we are going to get, so buckle up!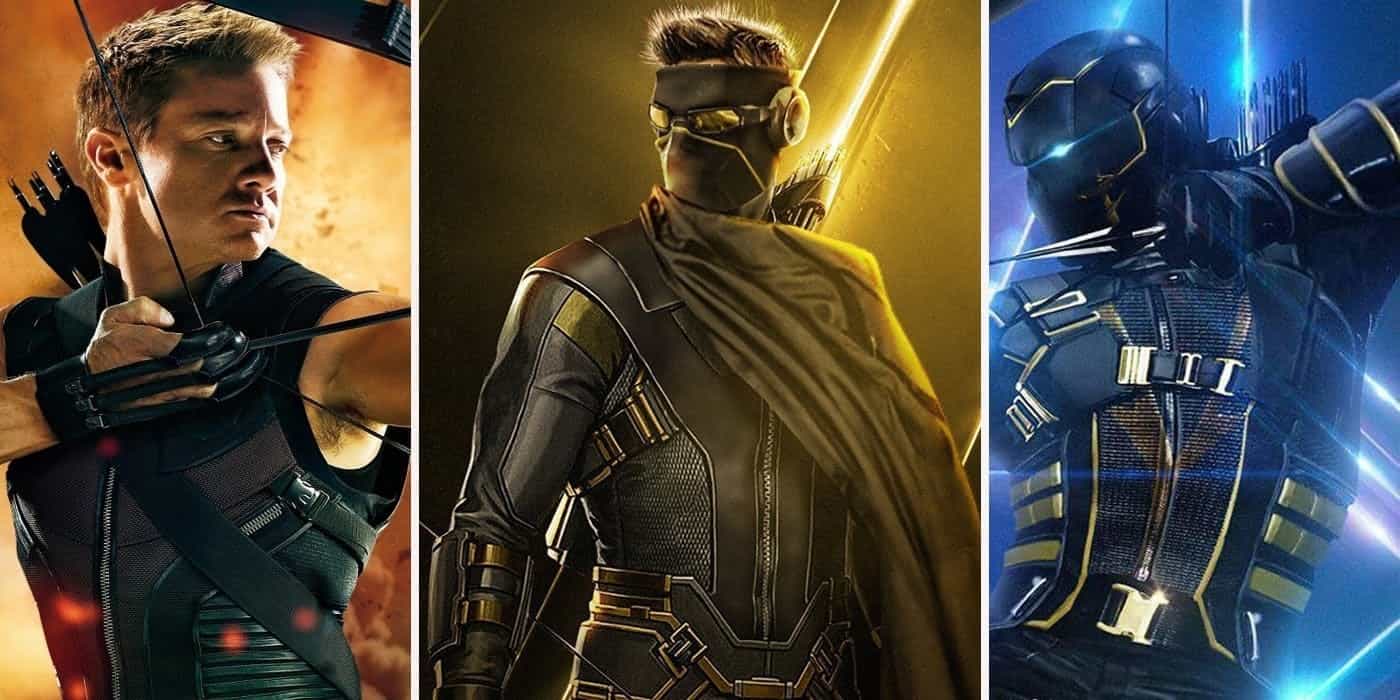 Along with Ronin, Avengers: Endgame is going to surprise us all in ways that we cannot even imagine. The film will include aspects of the Quantum Realm, Time Travel, BARF tech and more. Here's what the writers of the film had to say about the unexpectedness of the film:
"Christopher Markus – [Avengers 4] doesn't do what you think it does. It is a different movie than you think it is…Also…[the deaths are] real. I just want to tell you it's real, and the sooner you accept that, the sooner you will be able to move on to the next stage of grief.
Stephen McFeely – Put it this way, I think [Infinity War] is a fairly mature movie for a blockbuster. It's got a lot of fun in it, obviously, but boy, it gets very mature. The second one is also mature. We're going to own these choices, and hopefully surprise and delight you and get you invested. It's by the same studio, the same filmmaking team. They were written at the same time, shot at the same time. They're clearly connected, but they are definitely two different movies, one of which is dependent on what happened previous."

Directed by Joe & Anthony Russo, Avengers: Endgame comes out on April 26 and it will presumably star Robert Downey Jr., Chris Hemsworth, Mark Ruffalo, Chris Evans, Scarlett Johansson, Benedict Cumberbatch, Jeremy Renner Don Cheadle, Tom Holland, Chadwick Boseman, Paul Bettany, Tom Hiddleston, Idris Elba, Danai Gurira, Peter Dinklage, Benedict Wong, Elizabeth Olsen, Anthony Mackie, Sebastian Stan, Gwyneth Paltrow, Benicio del Toro, Josh Brolin, Pom Klementieff, Karen Gillan, Dave Bautista, Zoe Saldana, Vin Diesel, Bradley Cooper, Chris Pratt, Paul Rudd, Samuel L. Jackson, Cobie Smulders, Tessa Thompson, Evangeline Lilly, Aaron Taylor Johnson, Cate Blanchett, Michelle Pfeiffer, Michael Douglas, Tilda Swinton, Jeff Goldblum, Katherine Langford, Stellan Skarsgard and Brie Larson.