Movies
Zack Snyder Trolled WB Over Justice League in The Most Epic Way Ever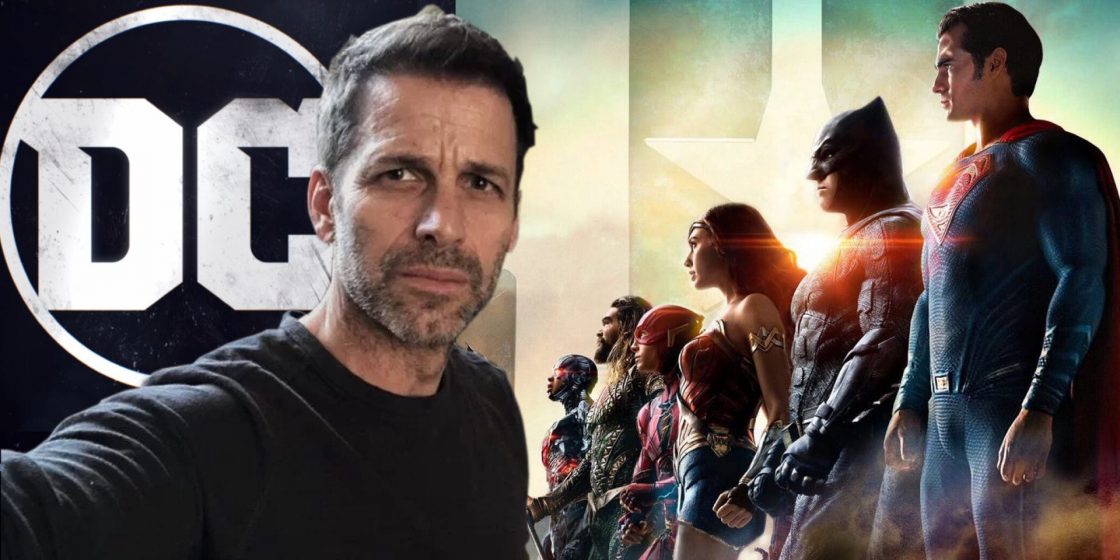 Sometimes I really feel that Zack Snyder is going to join Marvel Studios in the coming years after seeing his Snyder cuts and revelations making their way on the internet and then the trolling of DC will begin. Again, this time he came with the runtime of the movie Justice League as the topic of trolling Warner Bros.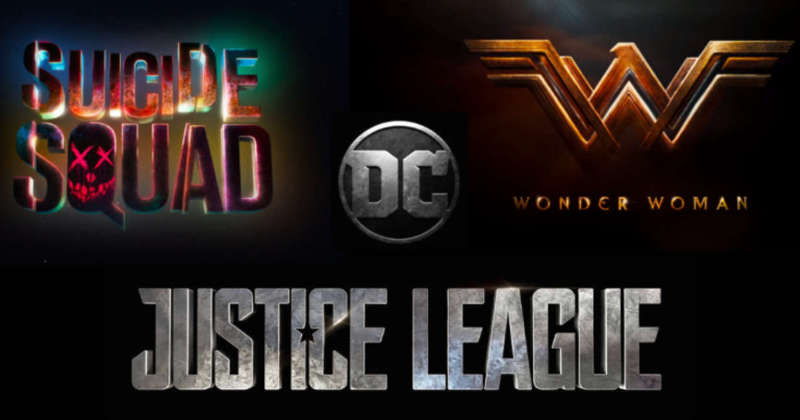 We all know that DC likes to make people sit in theatres and viewers also don't have any problem in that but, no one wants to yawn and run their smartphones in theatres but that's what happens when DC movies are running in theatres.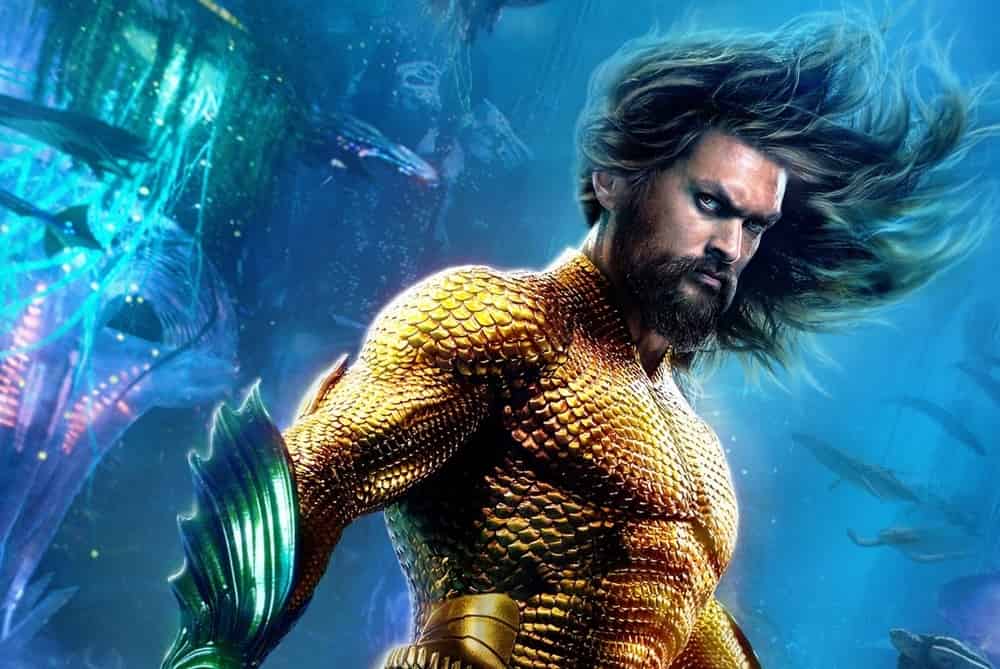 You may call me too brutal but believe me, I'm really excited and hopeful for the movie Aquaman and I think this movie can change the way we look towards DC. Well, don't break my concentration from making DC embarrassed.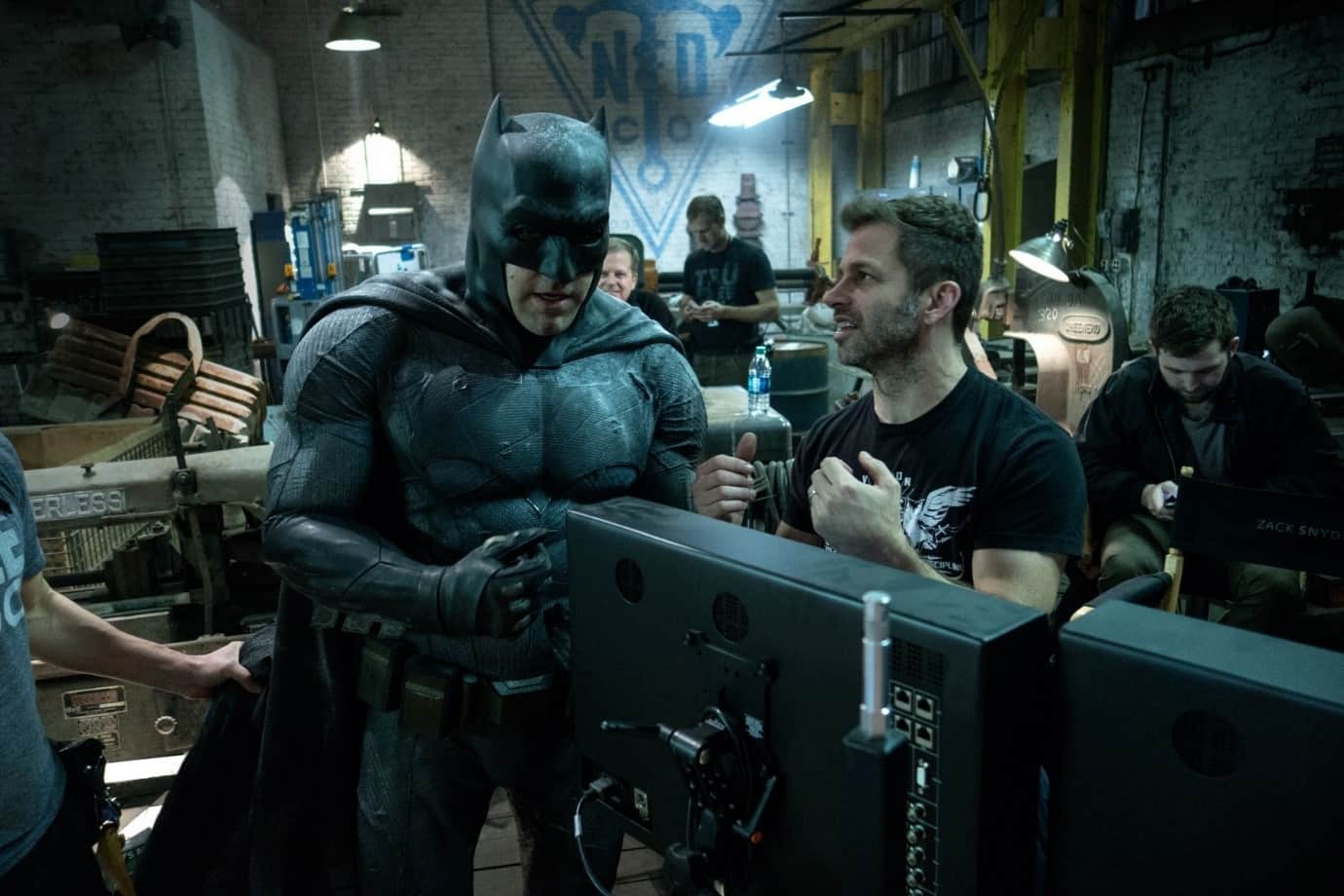 So, it is none other than Zack Snyder who is trolling DC over the runtime of the movie Justice league and he has done this in a very creative and a very poised with sarcasm-ly manner. As we all know that Snyder was the one whose original plans has been cut-down by the people at DC after his departure from the sets because of a family tragedy.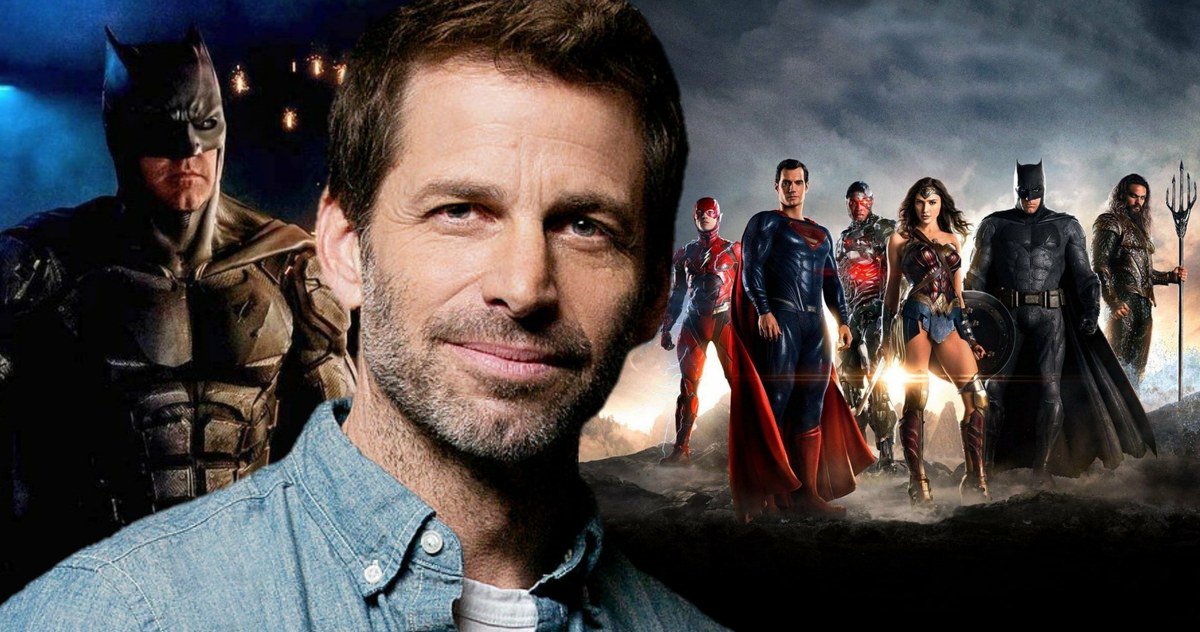 So, because of that anger, Snyder is nowadays revealing a lot of things on Vero in front of the fans and this time he has trolled the makers at DC over the choice of having a runtime of 120 minutes.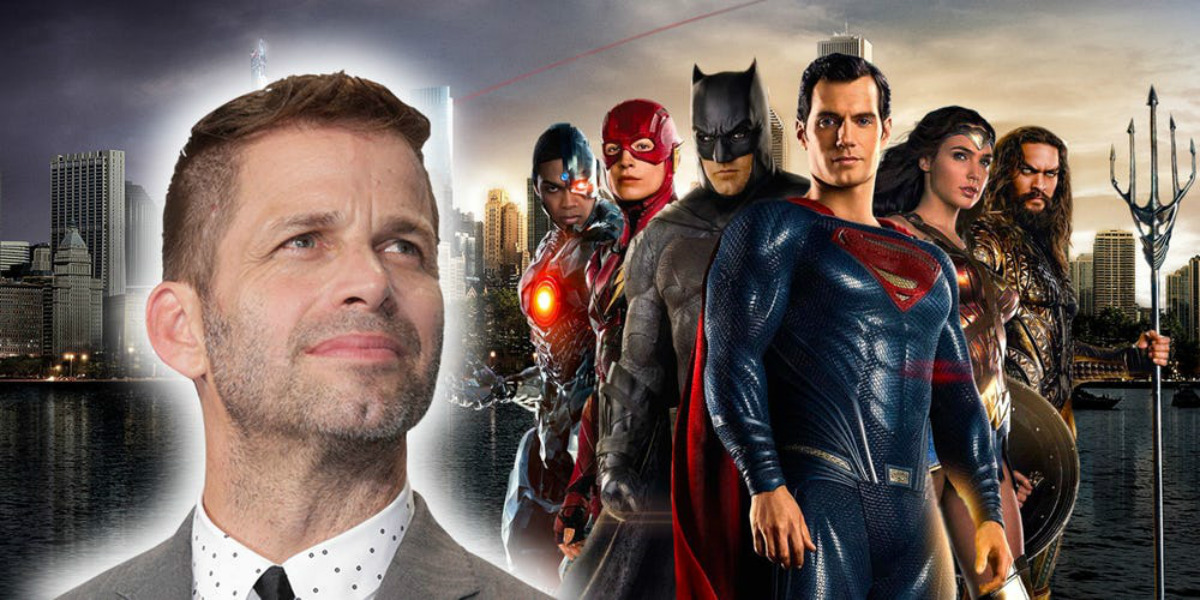 Snyder is has posted a photo in which he sarcastically wrote that "an hour more at least" which clearly tells us that he is referring to his Snyder cut which is rumored and reported to be one hour more and the whole movie would've been divided into two parts with 180 minutes in total. Fans were also disappointed to see the fight wrapping up this early.
As we have seen in the movie that, Steppenwolf who was doing quite good against all the superheroes of the team Justice League and the moment Superman came, it was like Steppenwolf is a street punk because he was so weak in front of Superman. The picture Snyder posted is down below: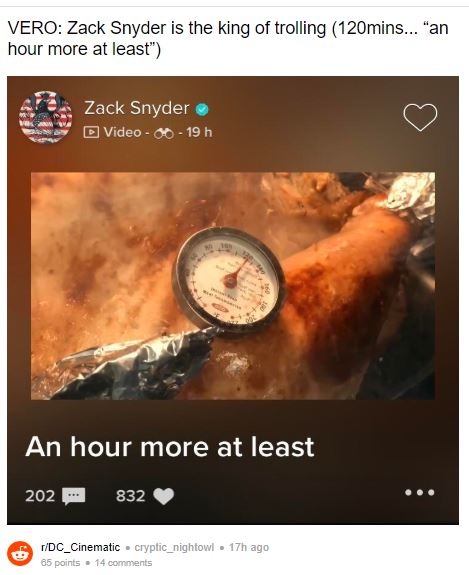 There are a lot of reports according to the reports by Zack Snyder that he wanted to reveal Darkseid right at the end of the movie and will take Steppenwolf with him and which will be continued to the second part of the movie.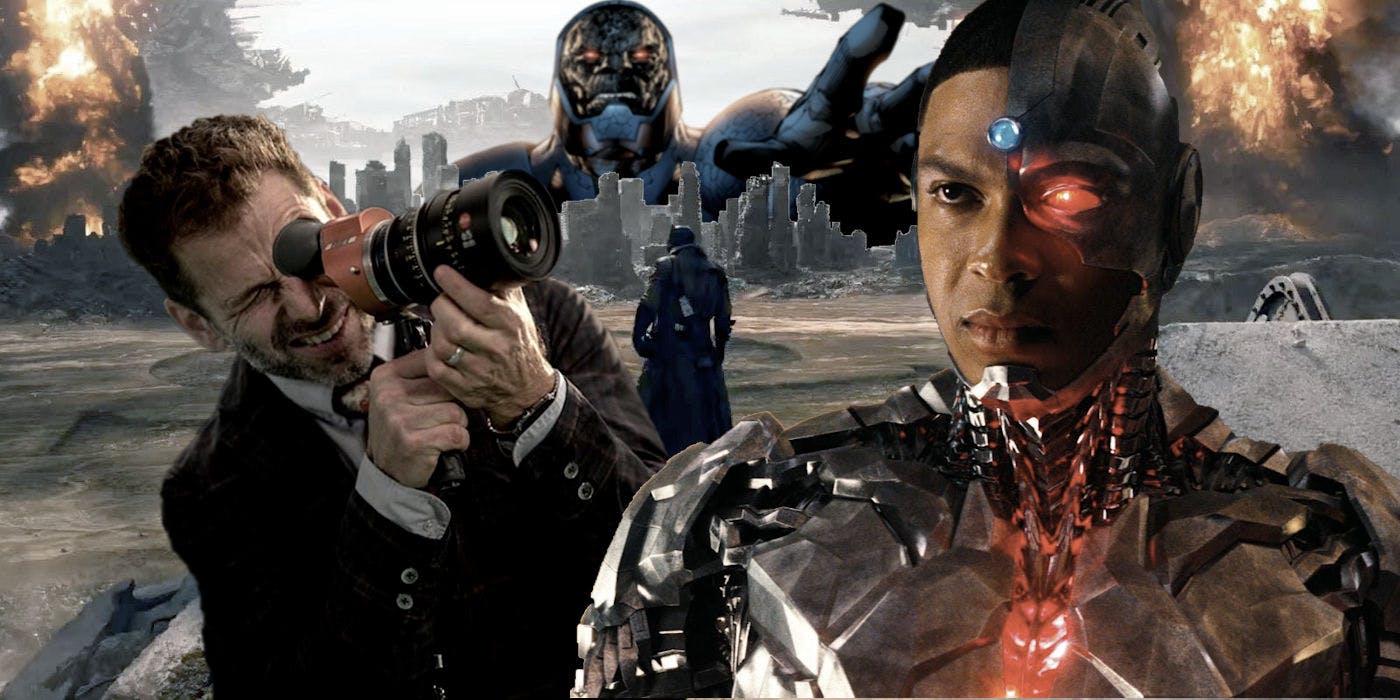 But, it seems like the people at DC were convinced by the thoughts of Joss Wheadon and we all know how people and fans reacted to his version of Justice League.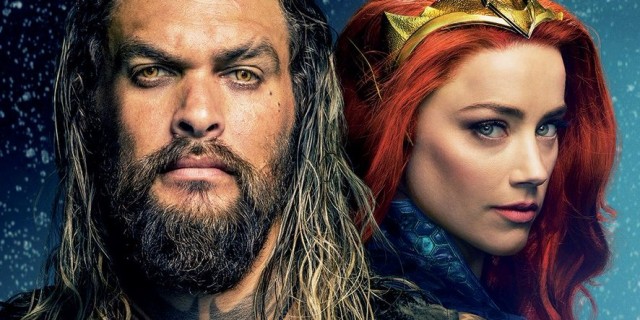 If we talk about the runtime of the movies from the side of DC then we can clearly say this that DC is a fan of long movies as the upcoming movie Aquaman is also reported to be of almost 2 hrs and 23 minutes according to many sources. Also, we have seen in the past that movies like Wonder Woman were of 141 minutes, Man of Steel was of 143 minutes, and the longest one is Batman v Superman: Dawn of Justice which was of 151 minutes.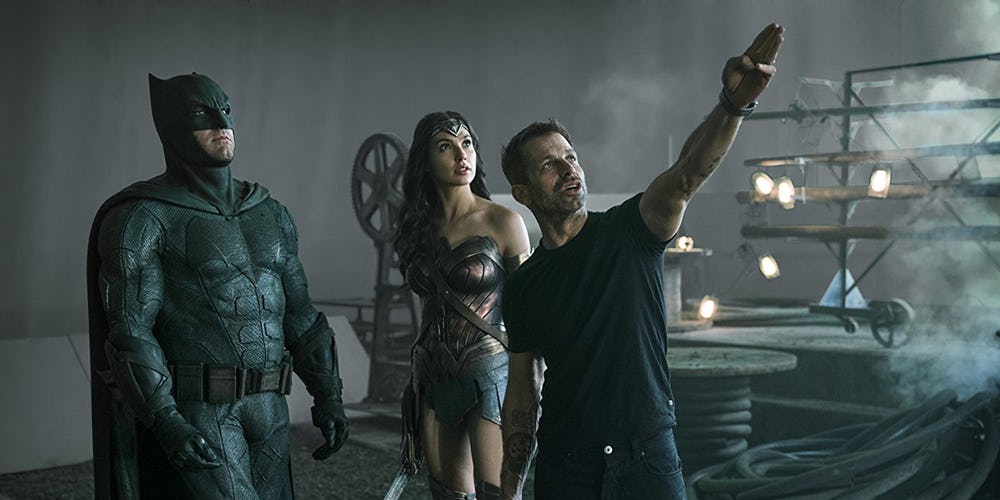 So, long time isn't a matter of worry for DC and for fans also, until and unless they're showing something reasonable and beautiful.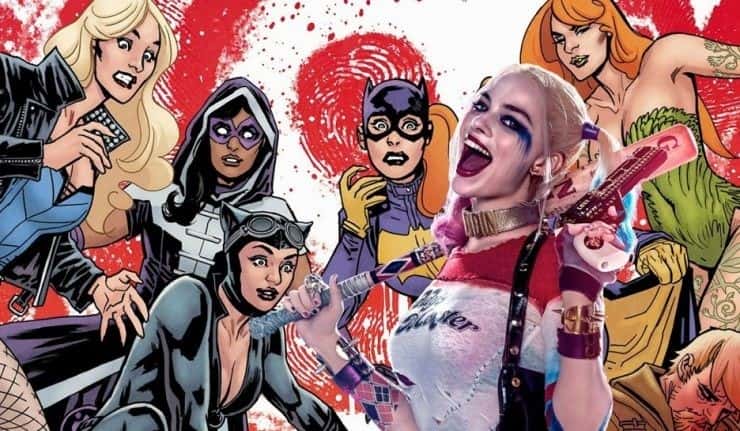 As for now there aren't any reports signalling towards the release fo the famous Snyder Cut as with the departure of Henry Cavill and more focus of DC turning towards Joaquin Phoenix's Joker, Margot Robbie's Birds of Prey (Kill me but I'm not going to type the full name), Aquaman, Shazam, Wonder Woman 1984, and more movies and projects in the line. With all these projects and movies coming, I'm really hopeful with the future of DC and maybe this is the time when they're going to come closer to Marvel Studios.
So, what do you want to say about the trolling of Warner Bros. By the hands of Zack Snyder again? Tell us in the comments section below.