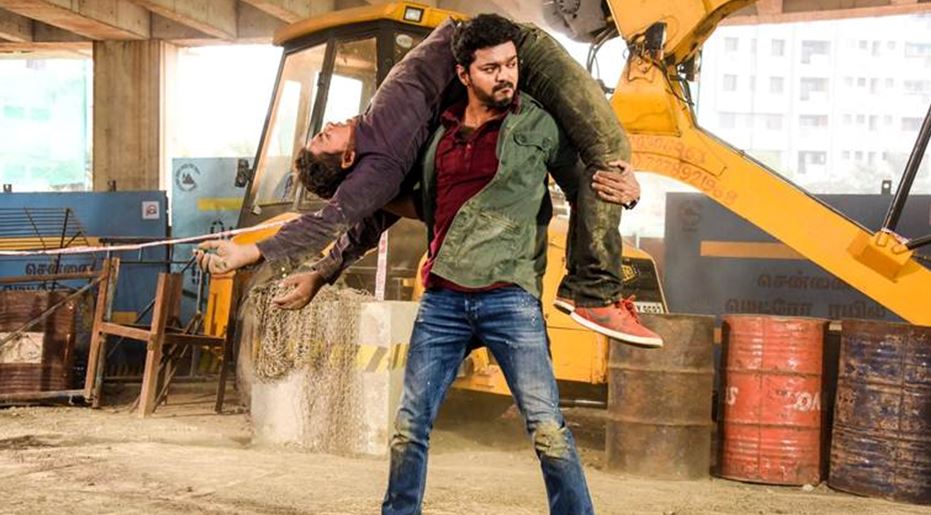 Sarkar Movie Review:
Sarkar is an action thriller is undoubtedly the most awaited movie of 2018.
Sarkar movie cast: Vijay, Varalaxmi Sarath Kumar, Radha Ravi, Pazha Karuppiah, Keerthy Suresh
Sarkar movie director: AR Murugadoss
The director tries to establish that politics is no different from business and that if marketing, branding and strategizing are used wisely then you can win the support of the people and change the corrupt system.
The movie starts by introducing Sundar, a 'corporate monster' who not only conquers his competition but annihilates them. His visit to India has many firms worried about his agenda, which as it turns out is to cast his vote.
However, at the ballot, he is informed that his vote has already been cast. This leads him taking the legal route to reclaim his right. But an incident involving a family who sets themselves ablaze owing to their debt and a challenge by a politician forces him to stay back to change the system, and make people aware of the difference a single vote can make.
The movie though a little long has been executed well by the director. It is a well-paced movie though you might feel a little let down by the songs and action sequences which were not required in the first place.
Sundar has been portrayed well by Vijay. His portrayal as a corporate honcho adds to his weight as a character in the movie. The romantic interest played by Keerthy Suresh as Nila is very forgettable. The first half is lackluster until the entry of Varalaxmi"s character Komalavally who raises the stakes.
Music by AR Rahman is melodious and adds character to the film.though the film is a little long but Sarkar is a good movie with a strong storyline. All in all, it is a well-packaged movie which would've been even better if the length was short.