Movies
15 Marvel Villains Who Should Have Their Own Solo Movies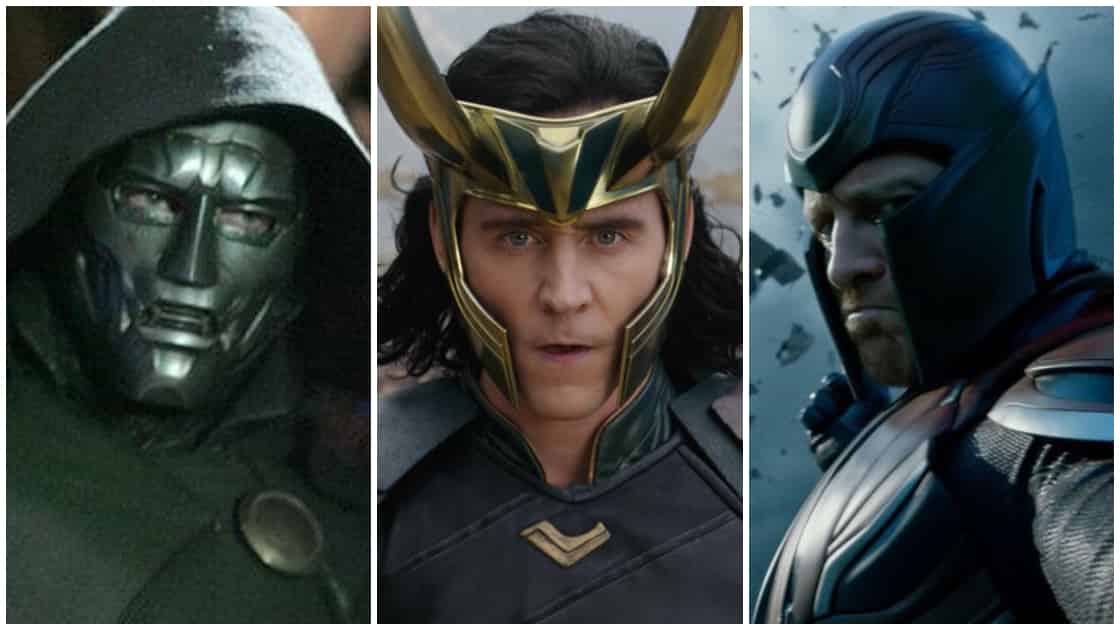 There are a lot of villains in the library of Marvel and some of them are really popular and vicious but we couldn't be able to get solo movies of them for different reasons. But, we all know that the sudden rise in the love people have towards Marvel villains is the reason why the makers at Marvel Studios should focus on the movies based on the backstory of villains as they have a lot of interesting villains with them and a lot of promises and rumors has been made about the starting of these projects but the truth is we didn't get anything of these villains.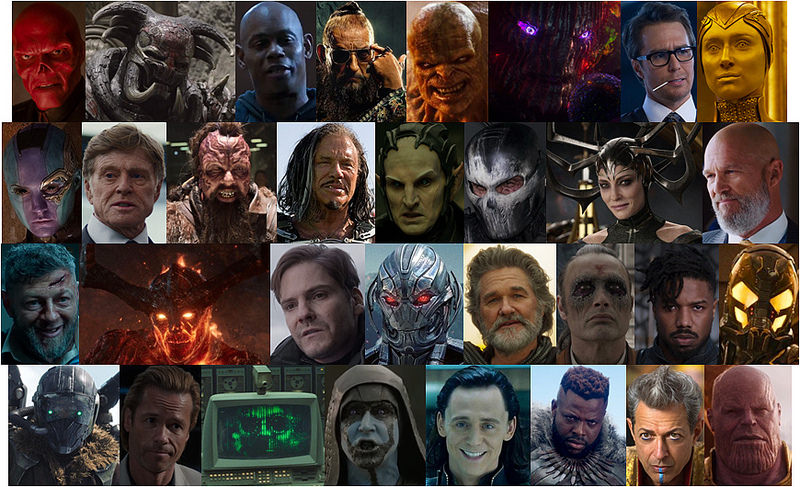 Today, again we are going to talk about the villains who really deserves solo movies of their own soon because they can provide a lot of success to Marvel Studios because their history, popularity, and powers need no introduction.
1. Magneto:
Magneto is really one of the most popular and powerful villains of Marvel and we all know that somewhere deep down he still has something good in him and believe me or not this is the thing which makes him even more deadly and vicious because you simply can't put your trust on this person.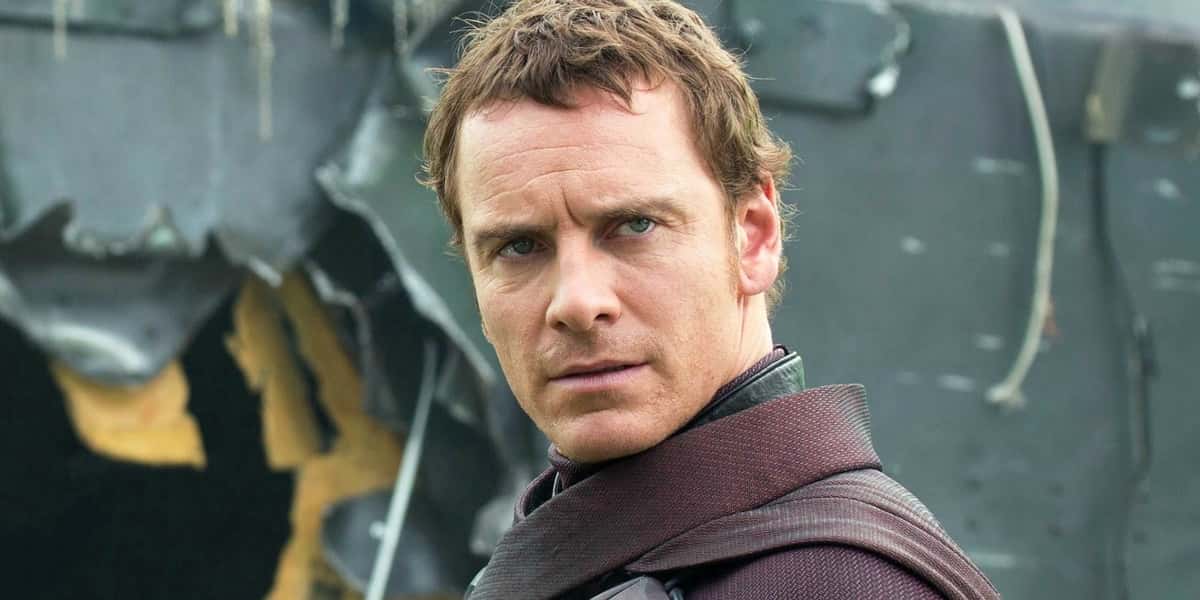 There were reports and rumors in the past that we are going to get a movie based on the life story of Magneto soon after the X-Men Trilogy was finished. After the release of X-Men Origins, there were reports that this movie is going to open a lot of gates for more villains to come up on the big screen and Magneto was one of them.
We got something of him in the next trilogy of the X-Men series but it was with Charles Xavier and we don't have a solo movie of him till now, despite knowing that he is still one of the most popular villains of all-time.
2. Loki: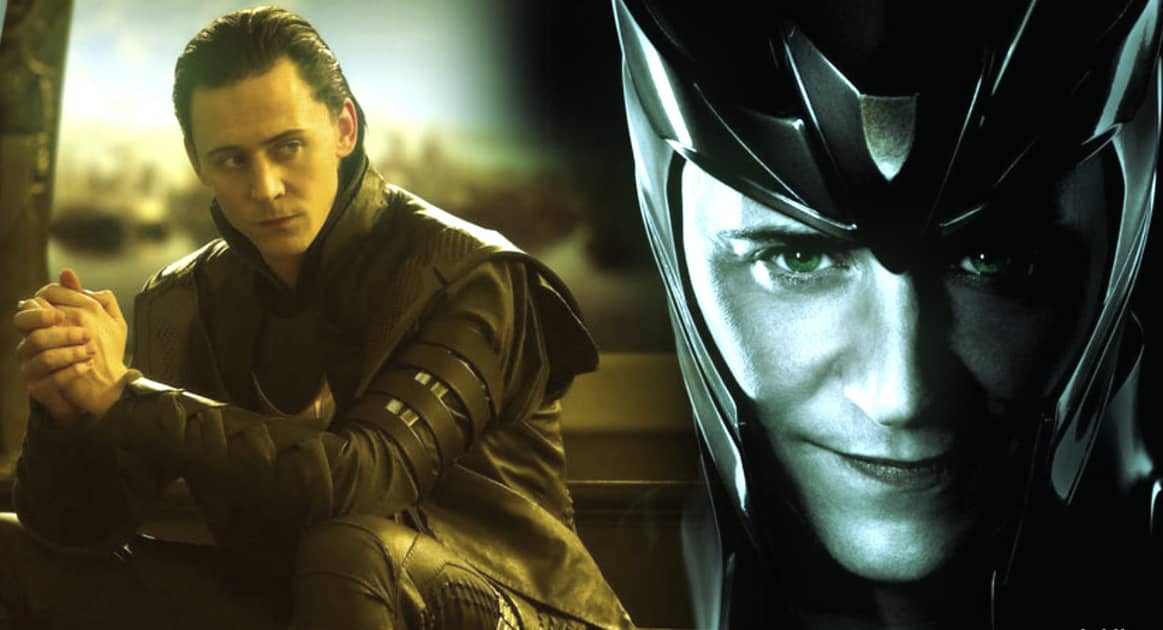 They say he is the God of Mischief and also a person whom you should not trust but you will because of his antics and tricks. Loki has been one of the key villains of the MCU and also one of the most memorable characters.
We simply can't fully believe that he is dead in the movie Avengers: Infinity War because such is his image and powers. Loki is really powerful and is a clear example of beating his big enemies with a brain. Although, there are reports that Loki is going to get his own show on the streaming service of Disney which is going to launch soon.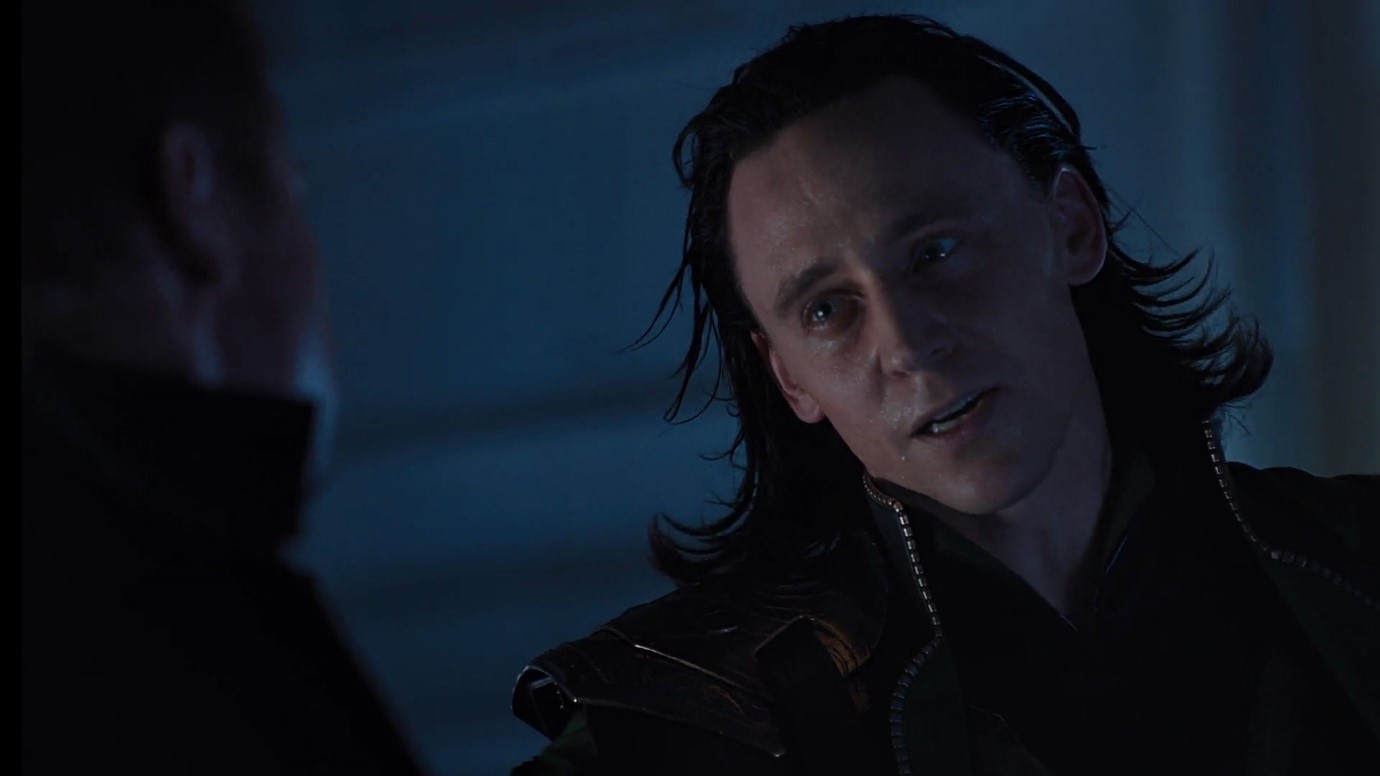 But, we simply can't trust the rumors about Loki as they're just like him. But, we really hope to see a solo movie focusing on different aspects of his life and also the reason for being this worse.
3. Sinister Six: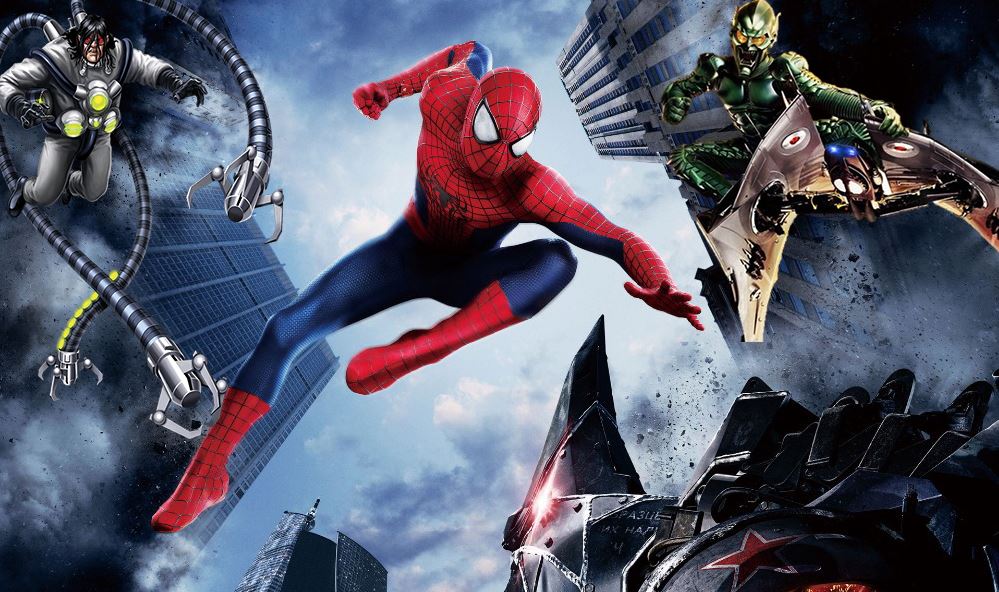 We all know how much successful Sony has been with Venom and also there are strong reports that they're going to come up with a movie on Morbius as they know that the world of Spider-Man is quite enough for them in order to beat the other biggies like Fox, Warner Bros., Marvel, and others who are bringing superheroes movies.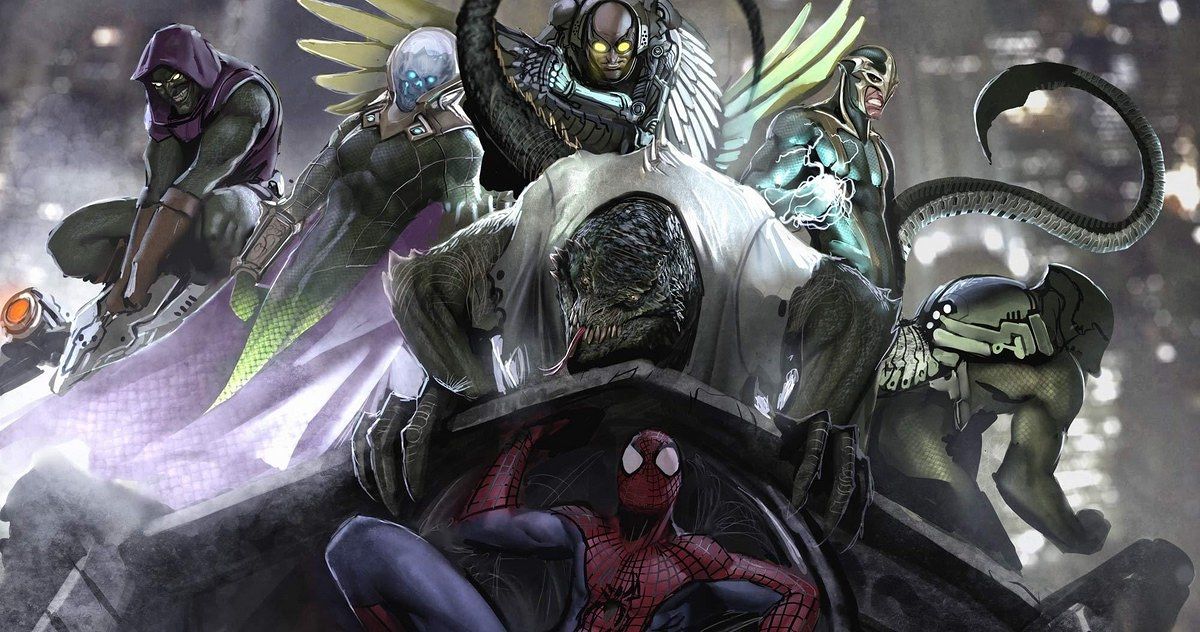 So, as we all know that Sinister Six is one of the most popular and menacing names of the Spiderverse. But, there are chances that we are going to get this movie because Vulture, Morbius, and Mysterio are already in there and maybe Sony will go for this solo film without Spider-Man and solely focuses on the lives of all these villains of Sinister Six team which includes Doctor Octopus, Electro, Kraven, Mysterio, Sandman, and Vulture.
4. Kingpin:
Kingpin is one of the biggest examples of humans who have been a pain to the superheroes for all these years in the comic books and movies also. We all know how big Kingpin is and also how lethal of a gangster he is. It's become very hard even for Spider-Man to get rid of this giant and a man of great intelligence.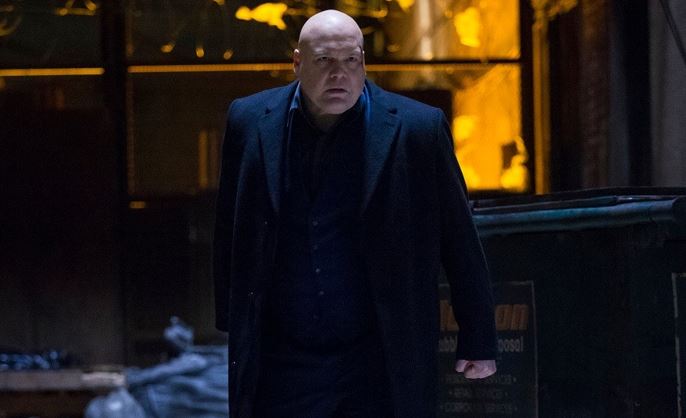 The empire of a crime he has developed in the city and the fear people have in their hearts by hearing his name is far bigger than the relax people have in their hearts after hearing that some superhero is coming in order to save them from Kingpin.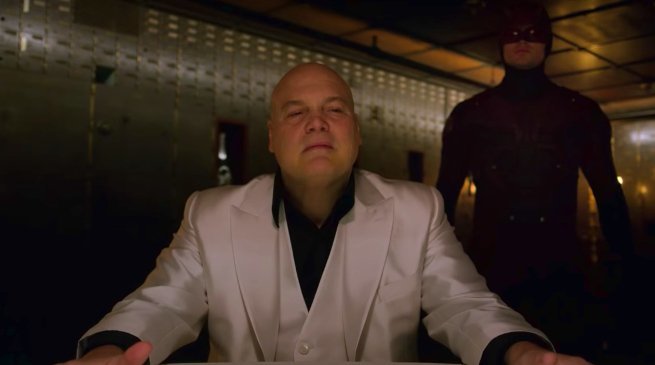 All the credits of his great empire go to the long journey he had in his life and also the decisions he has taken which made this character one of the deadliest characters of all-time. Kingpin is simply one of the greatest villains of Spider-Man. We have seen Kingpin in movies and television shows both but having a movie of his own in which we can see all the stories of his origin, rise, and fall.
5. Vulcan: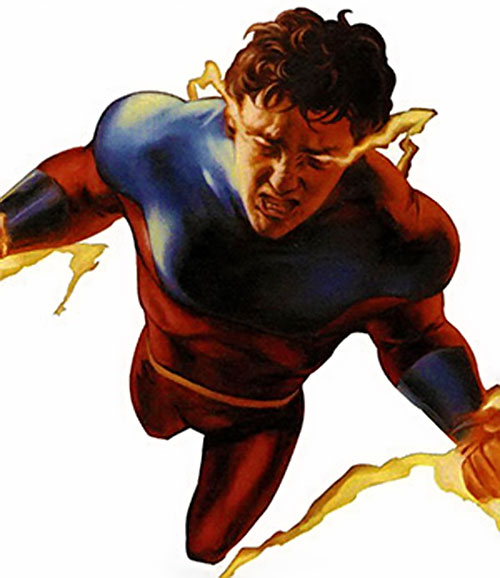 Not many know about this but Vulcan is one of the kinds of supervillains who can have his own solo movie because of the connections and the deep story he has in the comic books. The interesting part is that he is the brother of Cyclops and it was Professor X who washed off all the memories of Vulcan after he and a lot of people thought he was killed during a mission in space.
But, Vulcan started taking revenge from Charles but soon got calmed down instead of that moved her eyes towards the Shi'ar empire which he thought and believes that is his birthright. So, there can be a lot of interesting stories to be told about him and a movie can surely make out of his character.
6. The Hood: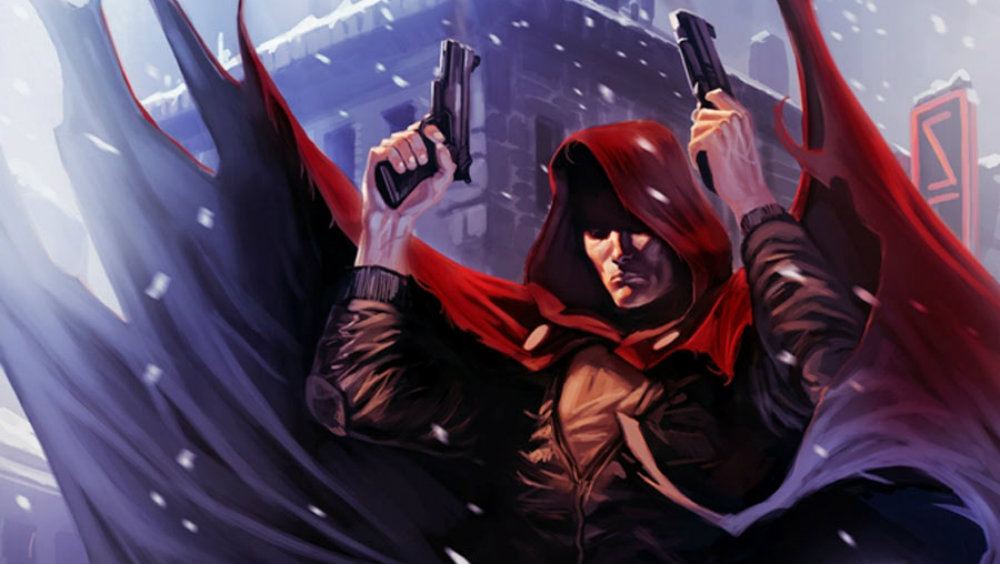 The story of this supervillain is really interesting and emotional as not many know this but Parker Collins aka. The Hood was a young and frightening punk who always had a dream of becoming a super-powerful crook. One day he came across a hood and all the things around his story are really good. A movie is going to be the next big thing in Marvel Studios. So, we really hope to see this story unfolding on the big screen soon.
7. Kang -The Conqueror: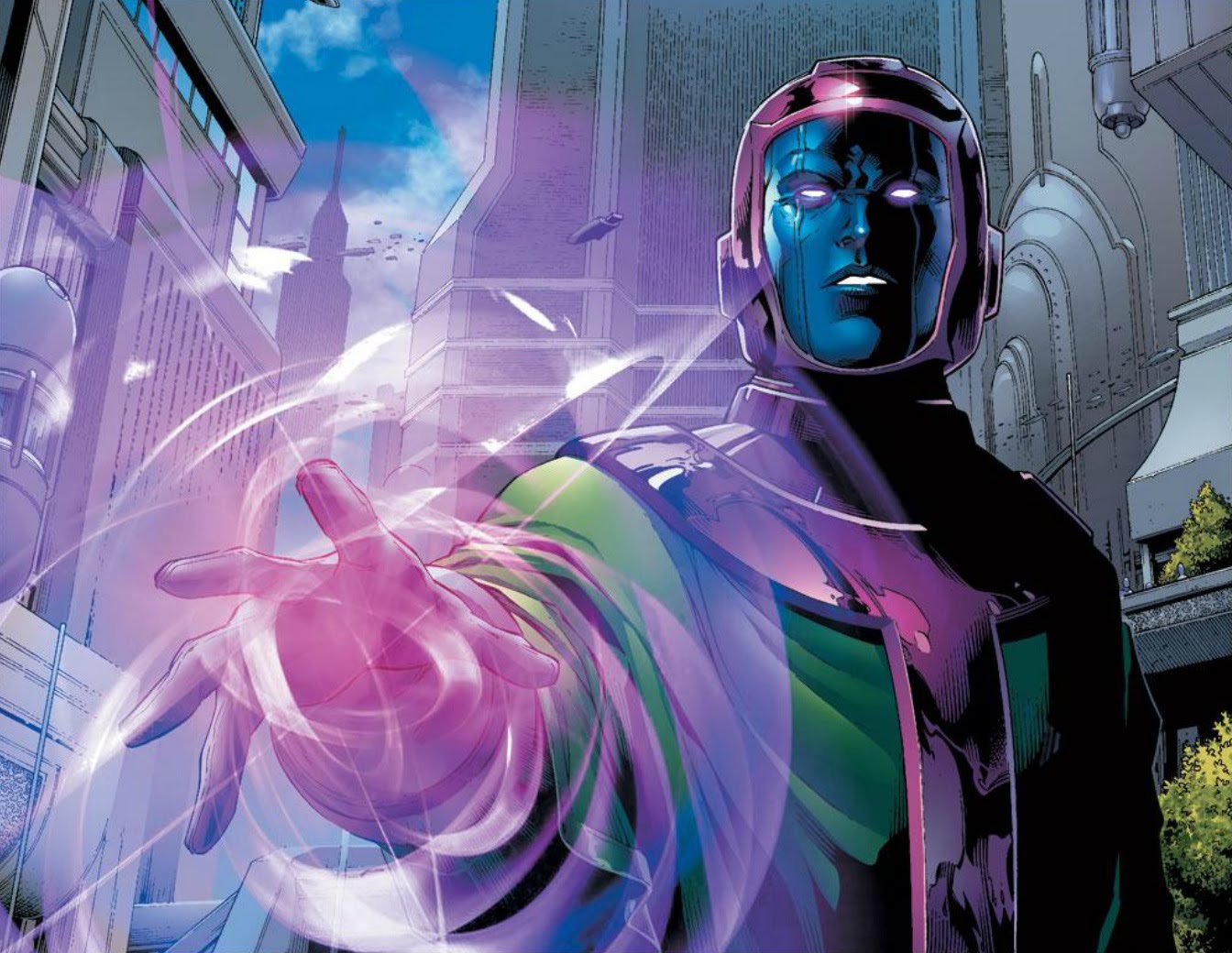 We all know that Kang is the biggest and most deadly villain in the LEGO game but it's not enough to be the main villain of an Avengers movie but as for now we really don't know when we are going to see Avengers again as Avengers 4 is going to be the last movie of Phase 3 and Phase 4 is going to start after the arrival of SPdier-Man: Far From Home.
But, Marvel Studios should look out for this villain after Thanos as it's going to really hard for Avengers to kill him as he is really powerful and the fans of comic books will surely know about his powers and also how menacing he can be.
8. Ikari: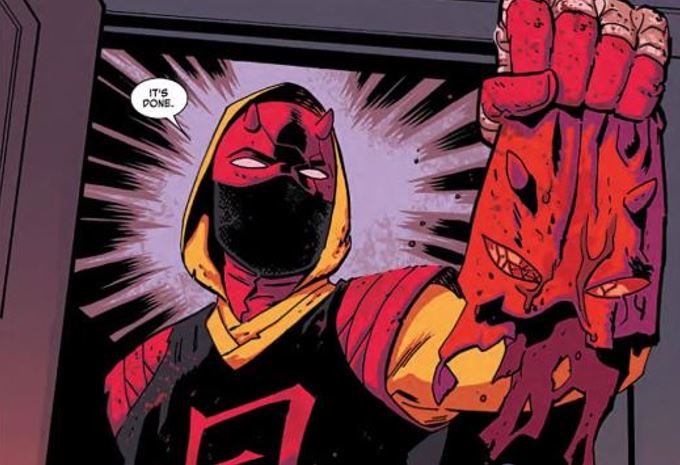 Ikari is the assassin which was created by Mark Waid and Chris Samnee in order to get their revenge from the Daredevil as a result of which Ikari is somehow very similar and familiar to the Daredevil. The character has all kinds of powers like Daredevil as he also has a very incredible sensory system which allows him in order to feel and kill his opponents.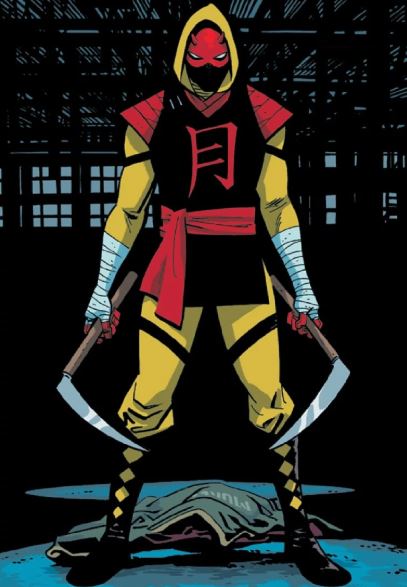 The biggest difference between the two is that Ikari is very brutal in nature and is regarded as one of the most lethal and also most as a killing machine in the world. Ikari is the Japanese version of Daredevil and is little more powerful than Daredevil because of all the skills and flexibility he has and on top of that the history he has in the comics where he mercilessly beat the Daredevil and almost killing him.
9. Taskmaster: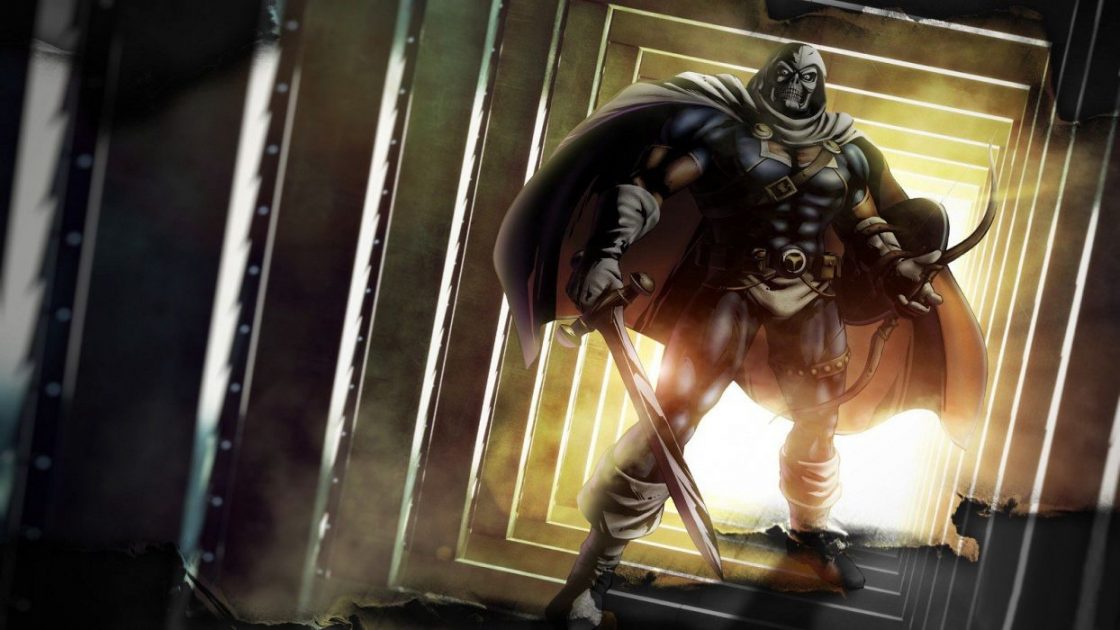 Taskmaster's powers came through an injection as the muscle memory and also the eidetic memory of this superhuman is second to none and as a result of this, he is very deadly and powerful in nature. Also, there are many powers of Taskmaster as he has incredible photographic reflexes as a result of which he can duplicate any sort of act physically after seeing that act done by someone else.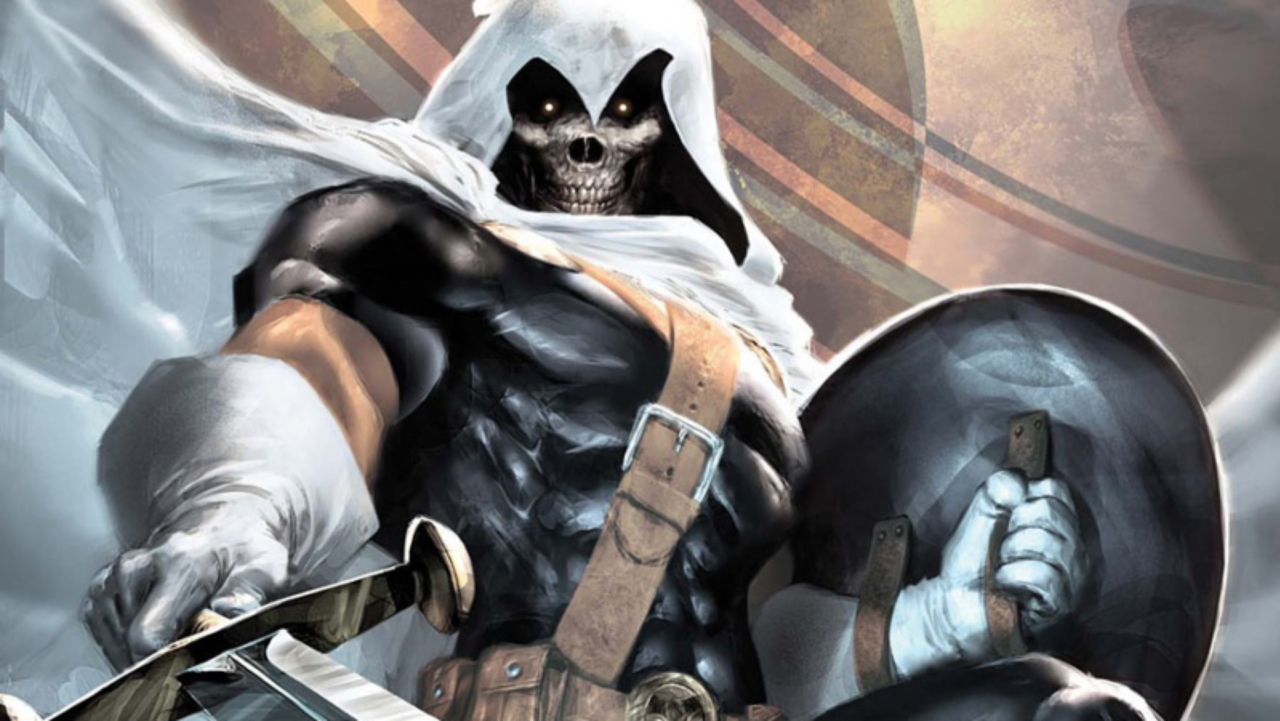 Also, as we all know he has a duplicate shield of Captain America also with him. So, it's not easy to beat Taskmaster with all these abilities in his arsenal and also the menacing mind he has with all that brutal characteristics of his. But, it's really hard to digest the fact that we still haven't seen anything of him yet on the big screen.
10. Emma Frost: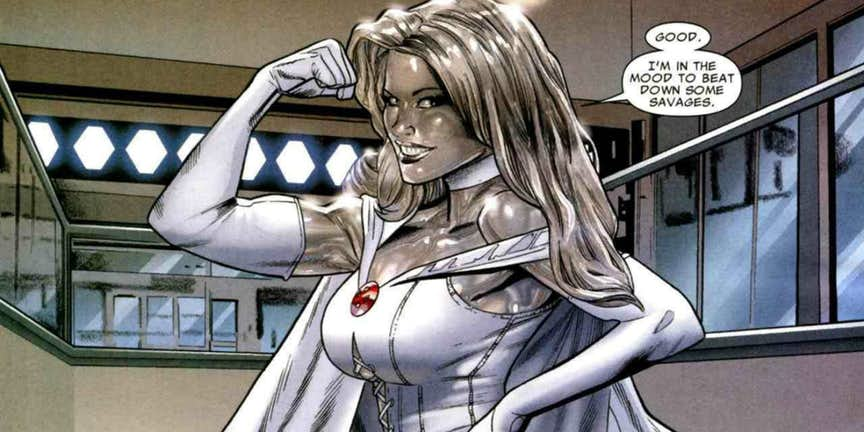 If there is one villain who didn't get the kind of introduction it deserves is none other than the character of Emma Frost as we all know that she is really powerful and simply can get through anybody but the way Fox portrayed her in the movie X-Men: First Class as she was nothing more than just an eye candy in the movie.
Also, it will be really better not to talk about the way they showcased her in the movie X-Men Origins: Wolverine because it was more terrible than the first embarrassment. Maybe after the deal between Fox and Disney, Disney is the one who is going to work on this villain and will give them the place Emma Frost deserves to be on.
11. Kraven-The Hunter: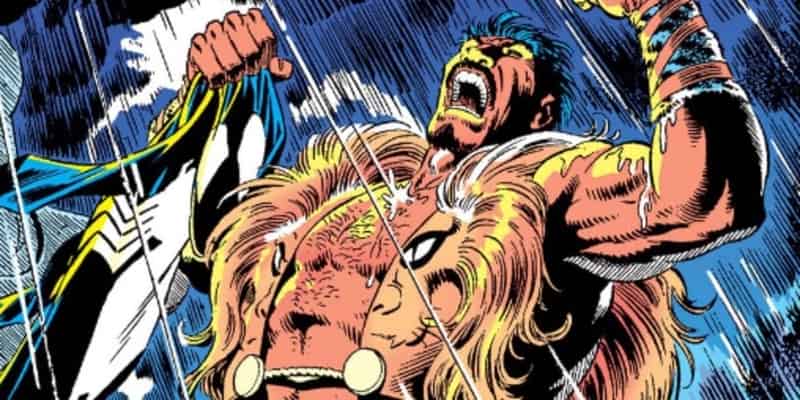 We all what a great Hunter Kraven is and even without the help of latest technologies or weapons he is still one of the deadliest villains of Marvel as he possesses very deadly and extremely powerful instincts which are no match for his enemies sometimes. Also, he has an amazing endurance and agility which makes him close to the level of Olympic-level athleticism in his body.
Kraven isn't a normal superhuman as he possesses very great abilities and also the mad mind he has in his head which drives him crazy and close to a killing machine. He can tear people with his bare hands and all those big muscles he has built by doing some inhuman training is the thing which most of the enemies can't bear.
But, still we haven't heard him coming on the big screen but maybe the success Sony is having and also plans for a Morbius movie there are hopes that we are going to have him soon also.
12. Bullseye: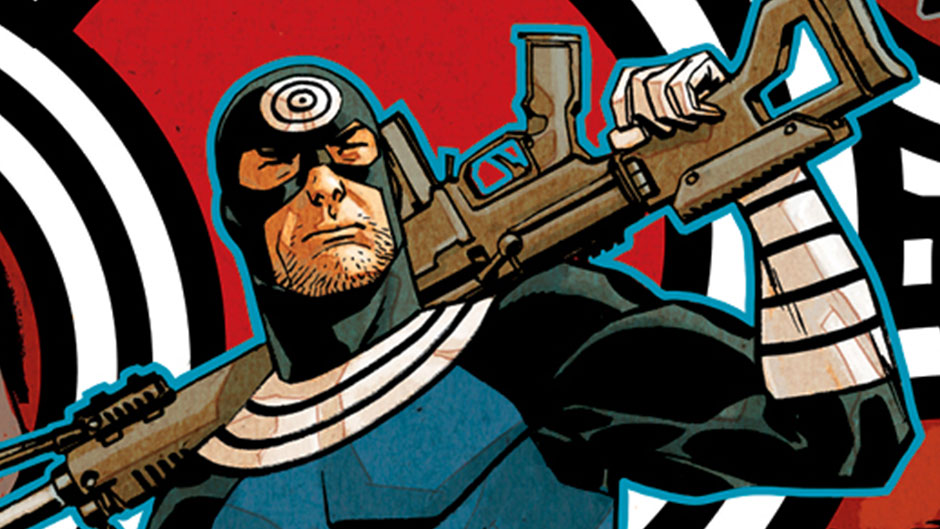 We all know that Bullseye is more accurate and lethal than Hawkeye and he possesses exactly the same powers as Hawkeye do but the amount and level of these powers are quite high and powerful. The best part of Bullseye is that he can throw any object on his enemies after shaping it according to his need and desire and with a better accuracy than Hawkeye.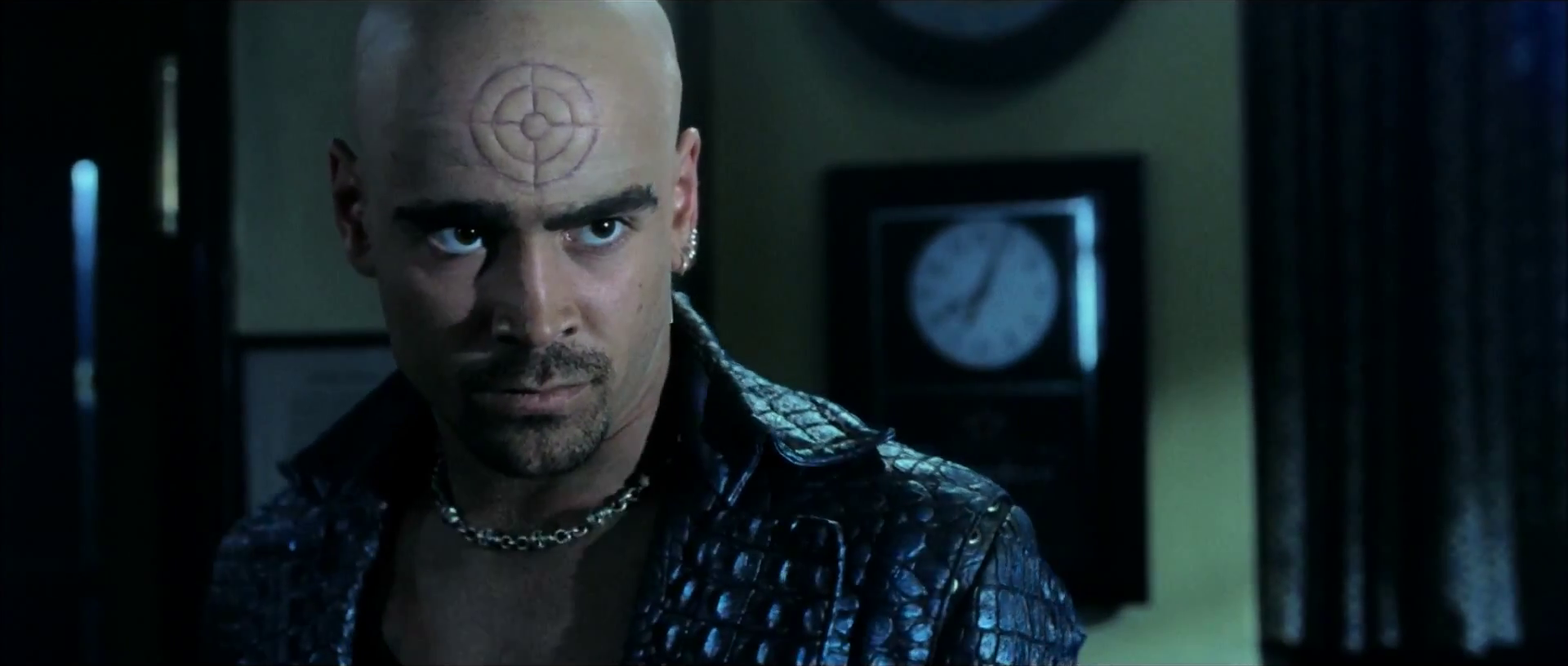 If we neglect the mental disability he has sometimes, then without a doubt Bullseye is one of the most lethal and deadliest assassins in the Marvel Universe. So, a Bullseye movie will be a great decision by the makers at Marvel Studios because of all the connections this character have in the comics.
13. Sabretooth:
We have seen Sabretooth in the movie X-Men Origins: Wolverine, where we got to see some of the things of his past but still a lot of focus, was on Hugh Jackman's Wolverine, which is quite reasonable and I don't have any complaints about that.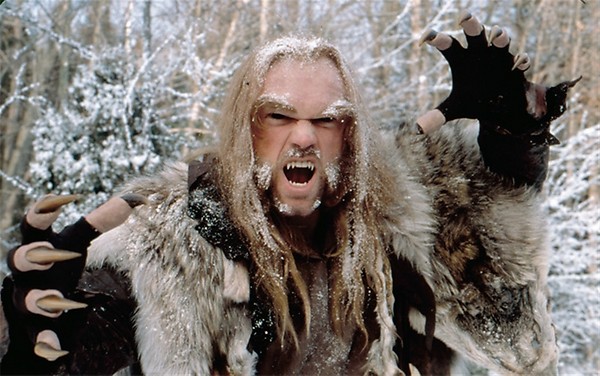 But I think Sabretooth is a kind of character who deserves a movie of his own as he has always been under the shadow of Wolverine and I really don't want to talk about the appearance he made in the first X-Men movie because that was really embarrassing from Tyler Mane. But, a solo movie of Sabretooth in which we can able to see the nuances this villain is capable of doing.
14. Norman Osborn: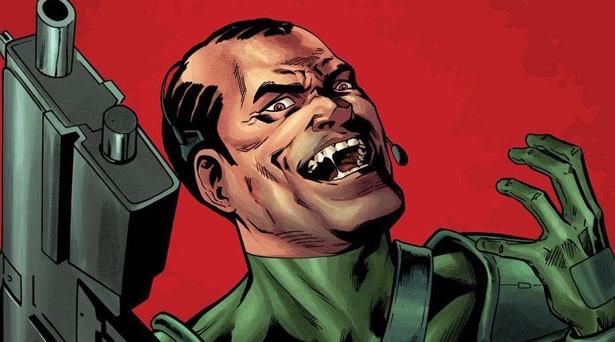 We have seen Norman Osborn in a lot of movies of Spider-Man but I really don't want to talk about his Green Goblin part because besides that he is really menacing and has been behind the rise of Dark Avengers and I think not much focus has been provided on the character fo Norman Osborn as his other side which is Green Goblin has been cherished by the makers more and also the throne fo the menace was later on passed to his son Harry Osborn.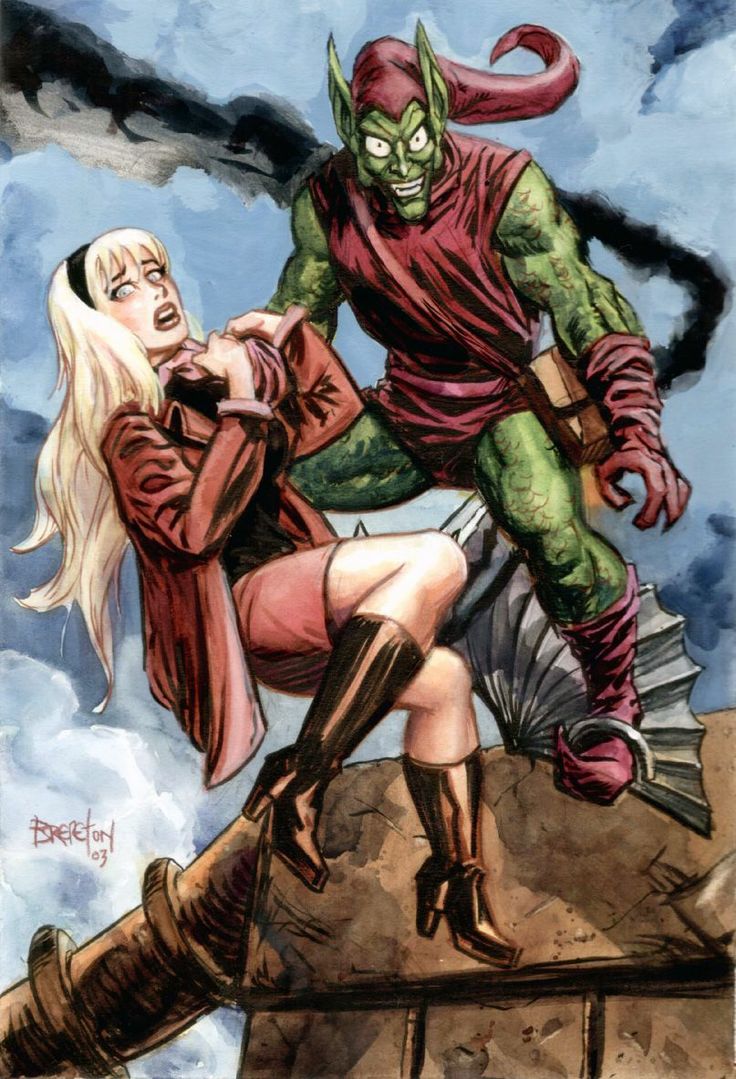 But, we all really want to see a movie focusing on the life and decisions of Norman Osborn as he has been part of some really amazing and vicious things.
15. Doctor Doom: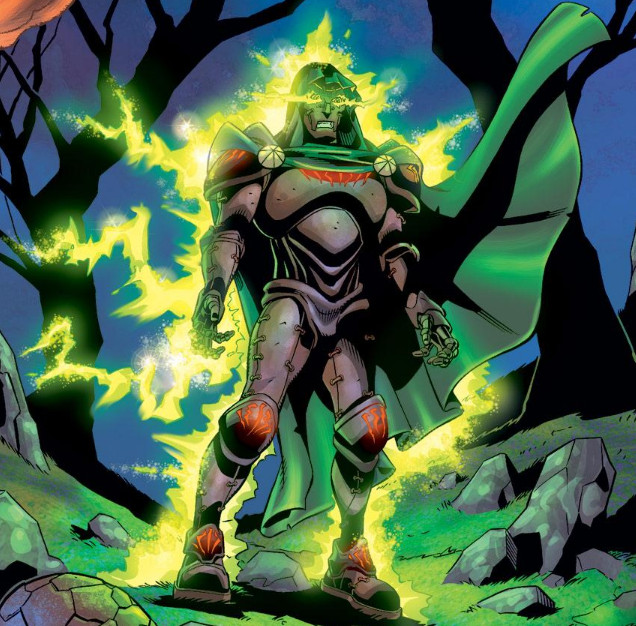 Doctor Doom really need a movie of his own because the version we have seen of him in the Fantastic Four movie series is really not as menacing as it is in the comics and should be on the big screen. It really is the case that Fox doesn't really know how to make good solo movies, especially of a villain.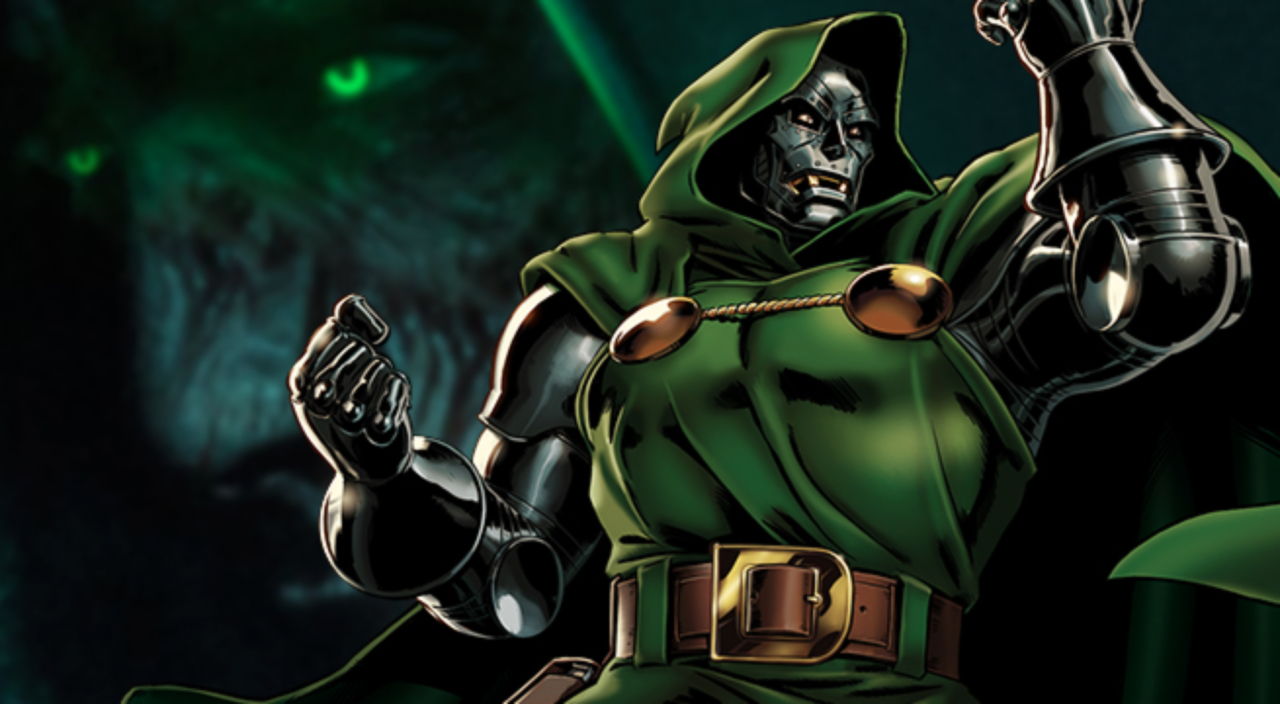 But, hopefully after the deal between Disney and Fox, We will be able to get our hands on a Doctor Doom movie and it is going to be really good because we all know about the powers he possesses and also the interesting missions he has been on with lots of secrets behind him.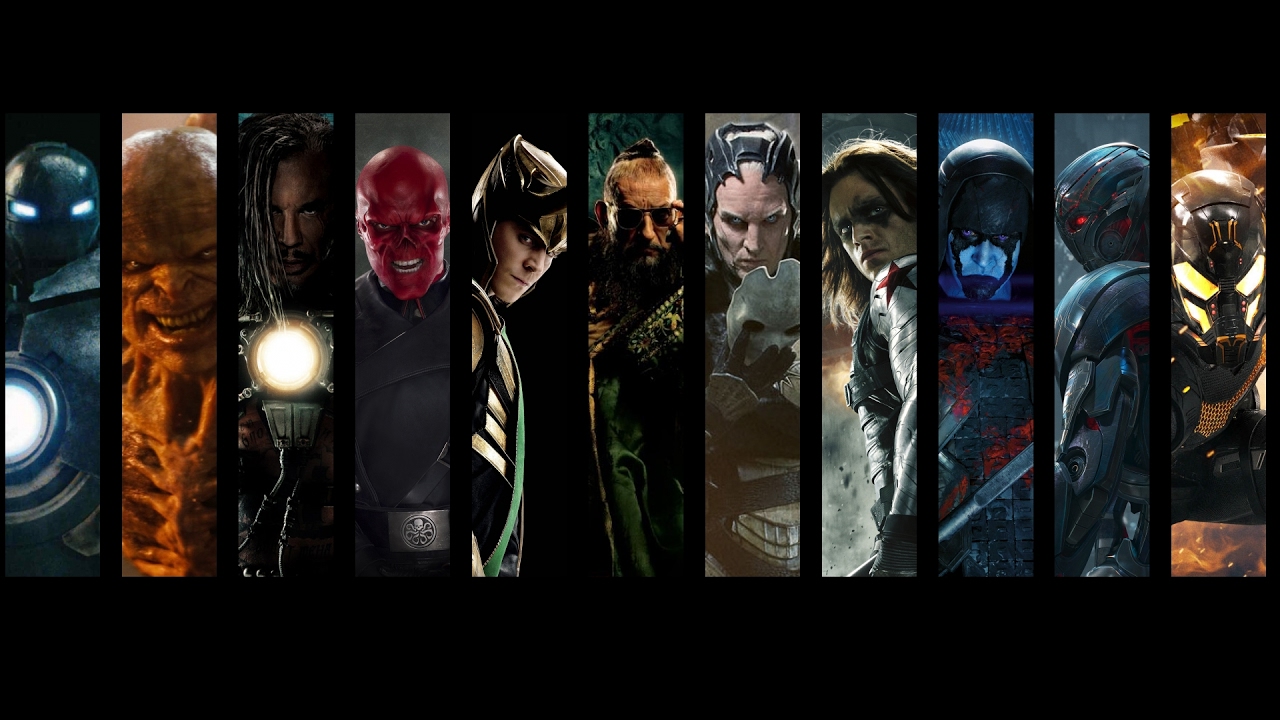 So, these are the Marvel villains who deserve and are in desperate need of a solo movie in which they can tell us everything about themselves. which villain's solo movie you want right now? Tell us in the comments section below.