Celebs
Marvel Stars & More Celebrities Give a Heartfelt Remembrance Tribute to Stan Lee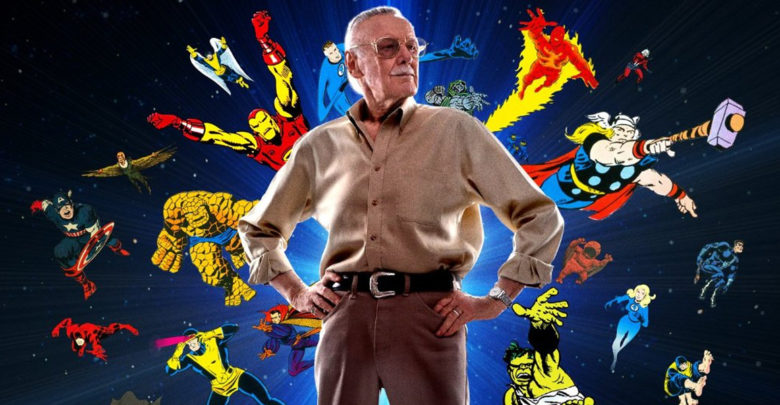 The Marvel Cinematic Universe is the biggest thing in Hollywood now and the biggest credit for that should go to Stan Lee and Jack Kirby. Stan the Man is the one who created this magical Universe in the comics along with Jack Kirby and now the creatives are using that as Source Material to create something incredibly awesome on the Big Screen having Stan Lee making some amazing cameos in the Marvel movies. But unfortunately, we will not get to be waiting to see Lee in future films as he is no more.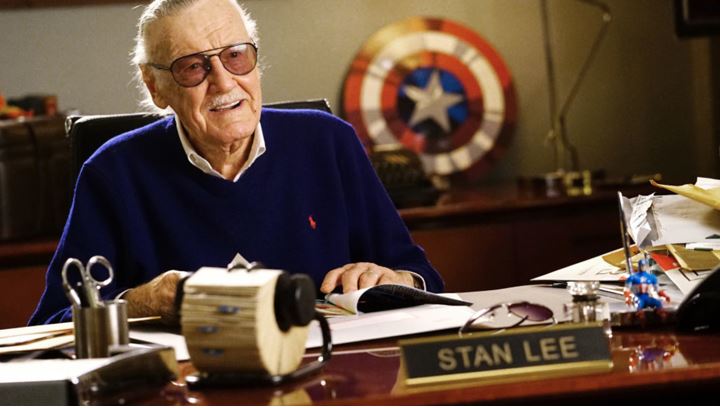 Apart from the upcoming few movies, Stan Lee will only be seen in the photos, billboards, posters and paintings, just the way the Marvel Netflix shows and Deadpool 2 portrayed it. Stan Lee will always be a very special figure for us because he is the one who brought our childhood dreams to life.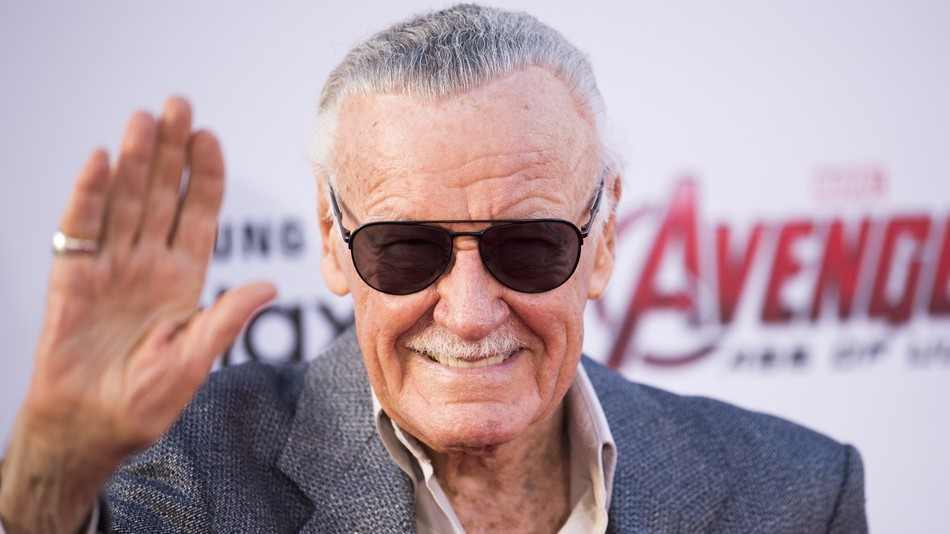 He gave children hope, allowed Adults to believe in fantasies and we will always remember him through the characters that he created along with Jack Kirby.
His world has actually spawned millions of jobs! Just imagine a world with no Iron Man or Spider-Man in it. These characters have driven our lives right from the beginning, and now we are forever indebted to the man who gave us a great amount of happiness. My favorite hero is indeed Stan the Man!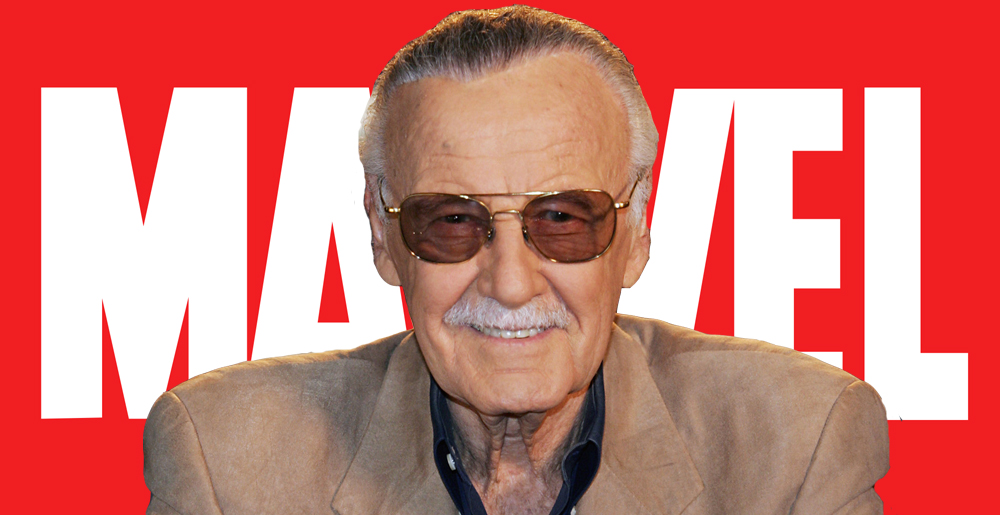 There's a reason why the Marvel brand prospers while DC tends to fall behind and that X-Factor is the old guy that always surprises us.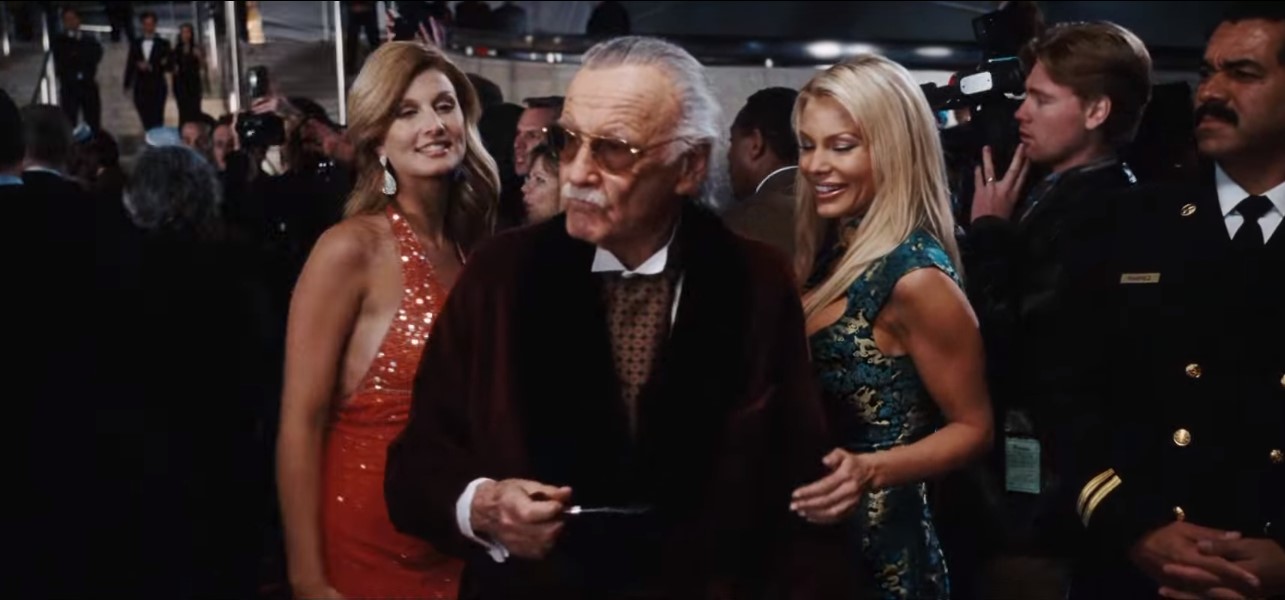 You could actually say that Marvel makes movies around Stan Lee's cameos, and not the other way around. It is a sad day for all of us. Just imagine if we as fans feel so sad, then how exactly would the celebs who have worked close to him in the industry be feeling.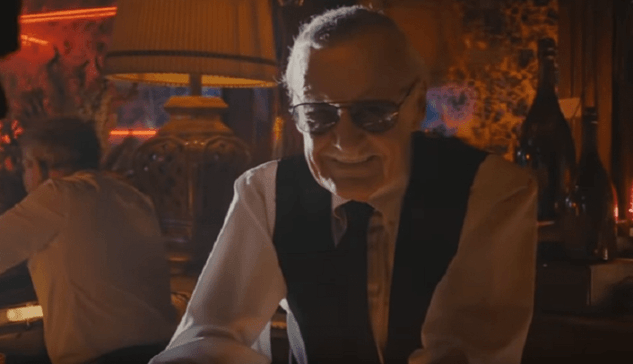 It would be heart breaking! Stars from Marvel and Hollywood have all shared their bit of tribute for Lee, and it is good to see the amount of respect that this legend is getting from everyone!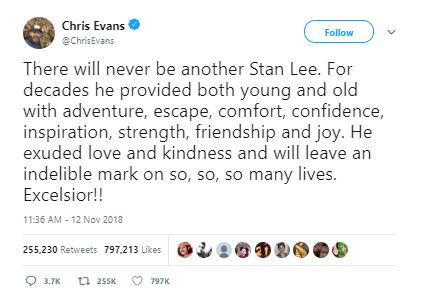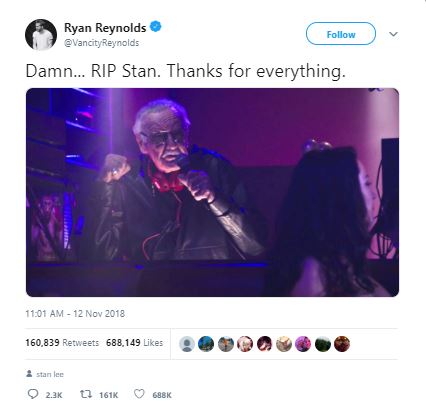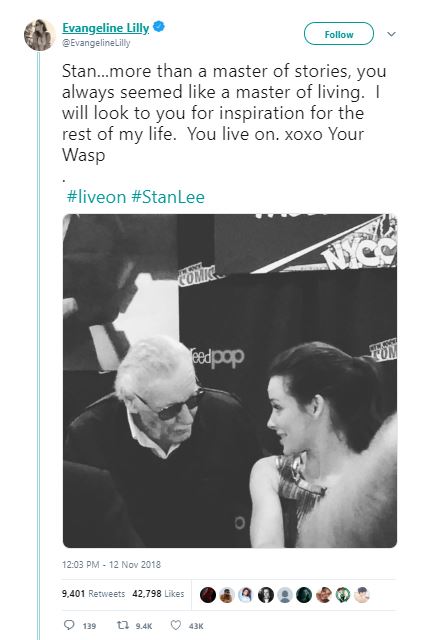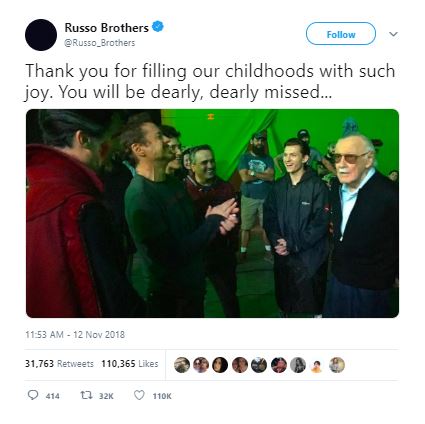 You'd have to be more than just a man to be loved so much by the entire world. You would have to be a Legend, and that is what Stan Lee is for all of us!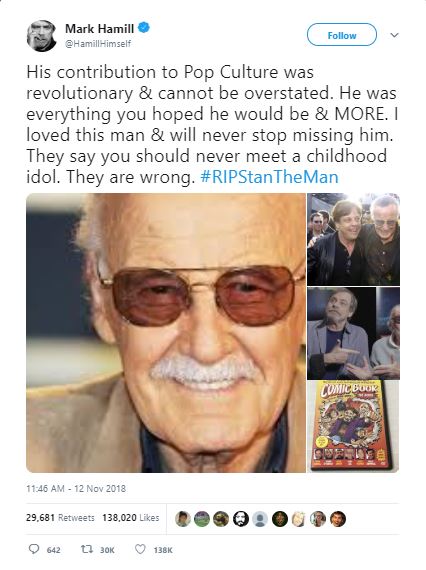 RIP @TheRealStanLee. You will be missed my friend.
–
Joe Manganiello – Bonus Extended Cut – Cocktails with Stan https://t.co/O44mJQTqoT via @YouTube

— JOE MANGANIELLO (@JoeManganiello) November 12, 2018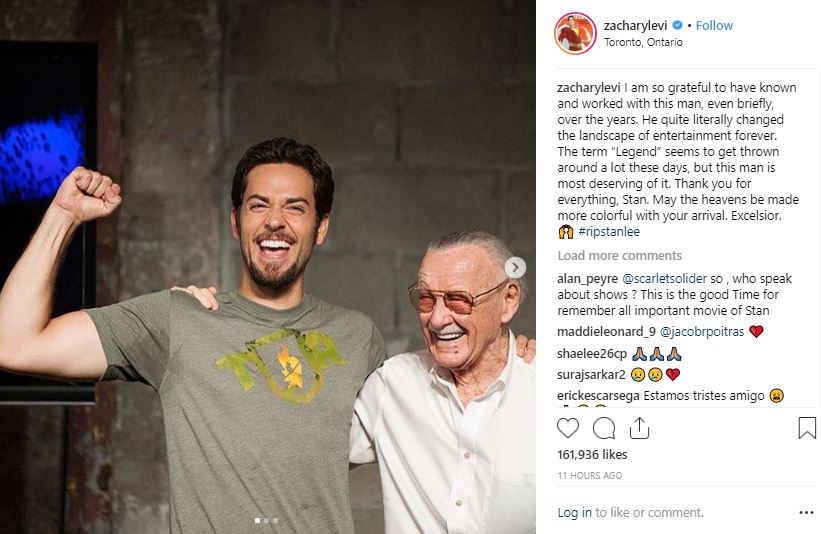 https://www.instagram.com/p/BqGAN-Snib6/?utm_source=ig_embed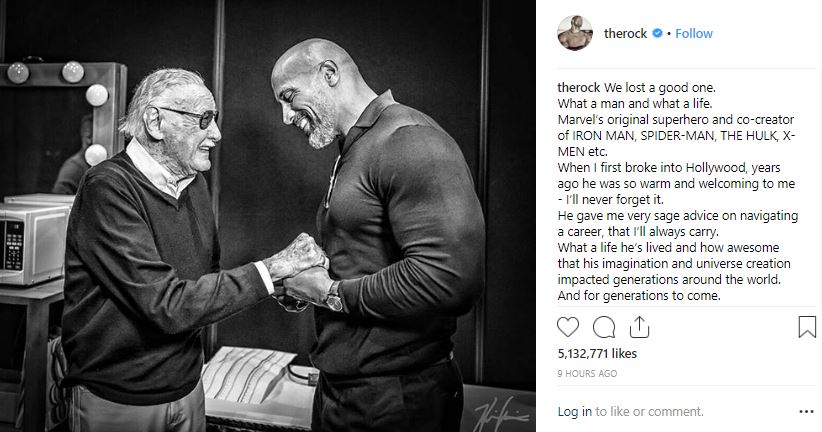 Reading the tweets and posts of all these stars proves what a lovable person Stan Lee was. There are no hard feelings for him. It's just tears of joy and sorrow!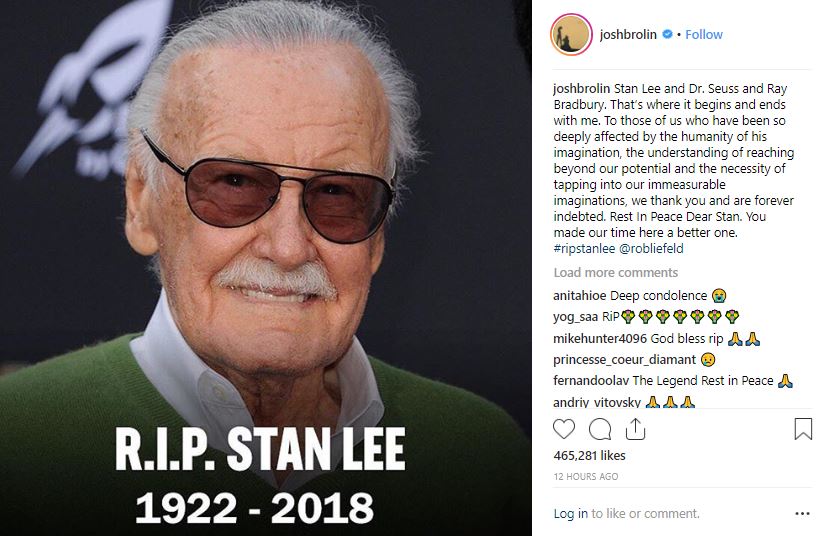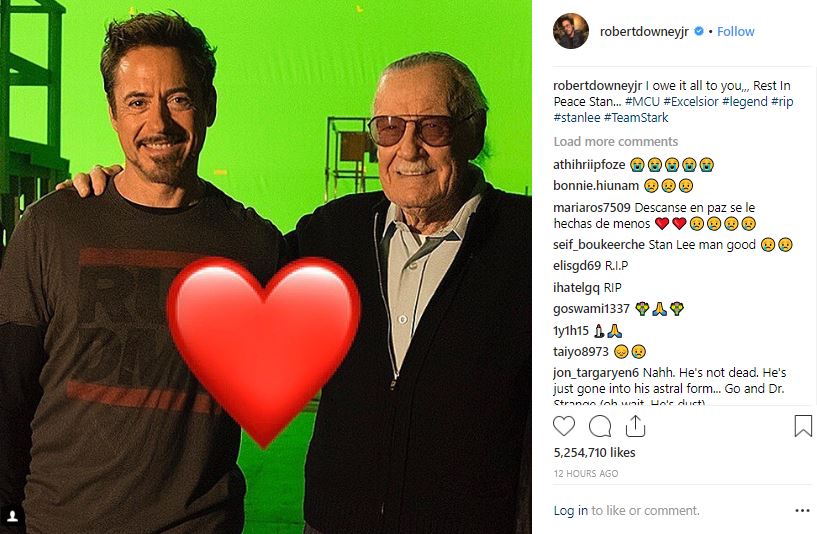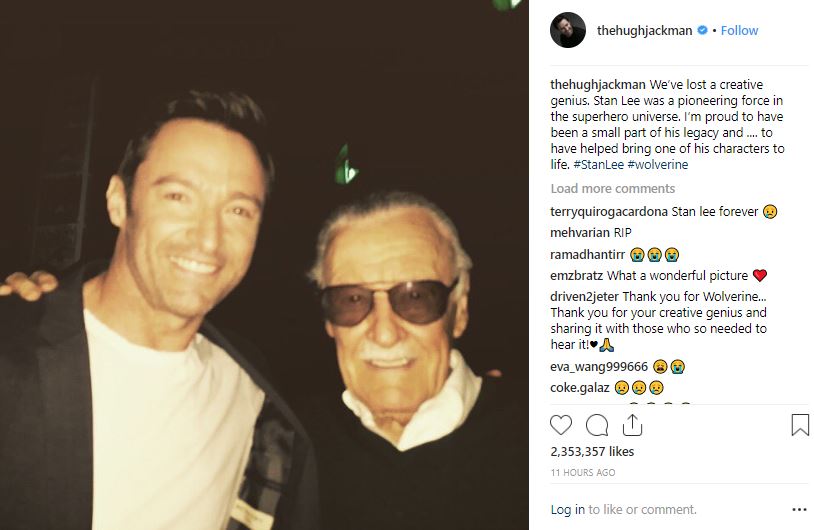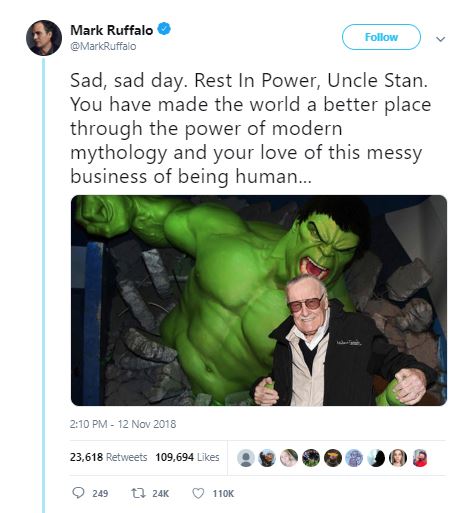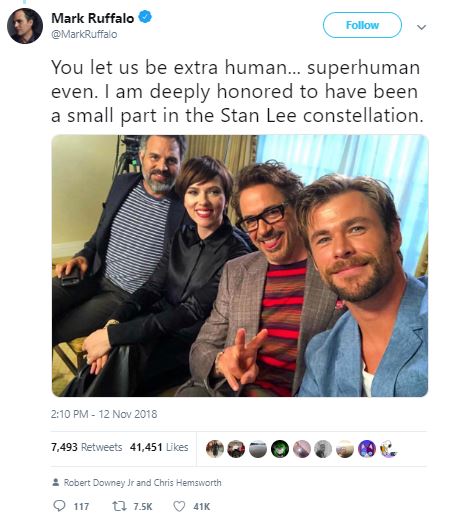 Here's what Marvel Studios President Kevin Feige had to say about Lee:
"The amazing thing to be thankful for is that Stan got to see it all happen. Stan dominated pop culture. He saw it and was aware and he loved it. I've been saying for years that the characters he created will outlive all of us making the movies, and enter the pantheon of myth which he read and was inspired by as a kid. "Stan was always very gracious with all of us at Marvel Studios and very encouraging. Despite his persona on stage, Stan was very humble. He was not the type to come in and tell us how to be, but he encouraged us to follow his lead."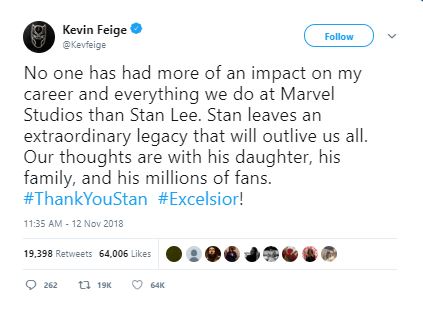 Even DC Comics have issued a statement following Lee's death:
"He changed the way we look at heroes, and modern comics will always bear his indelible mark. His infectious enthusiasm reminded us why we all fell in love with these stories in the first place. Excelsior, Stan."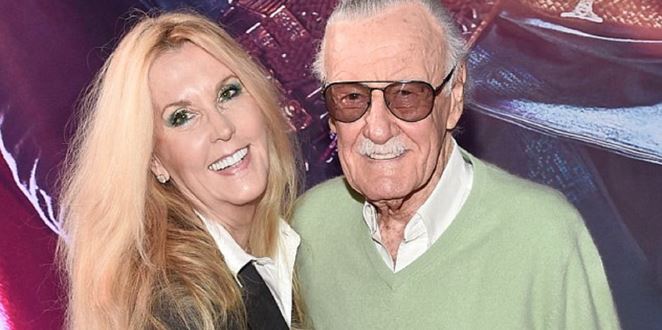 Here's what Lee's daughter J.C. said:
"My father loved all of his fans. He was the greatest, most decent man."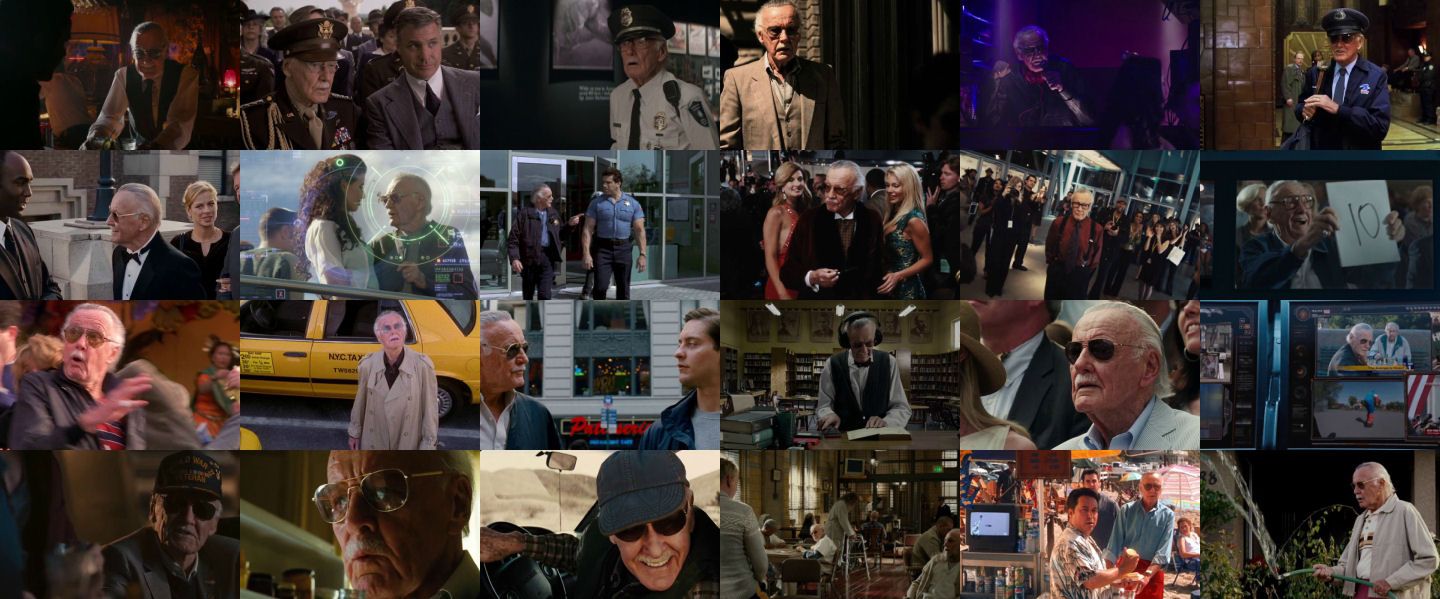 He indeed was. Amongst so many cameos that San Lee had, he actually loved the one from Age of Ultron the most! Uncle Stan revealed the reason for it:
"Well, I think the cameo that's my favorite is the one I did [with] Thor. I'm standing in a bar with him and he's drinking this Asgardian drink, which is very powerful, and I ask for a sip and he says, 'No, it would kill you,' and I insist. And he gives me a sip and then in the next scene, they're carrying me out. Now you're saying to yourself, 'Why is this Stan's favorite cameo?' and you haven't thought of the real reason. It's the only one I did that has two scenes. So I'm hoping it does well. Next time, they'll give me three scenes. You never know where it'll end."
We will always remember you, sir.
Stan Lee 1922-2018.