Movies
Aquaman: Incredible New Character Posters Revealed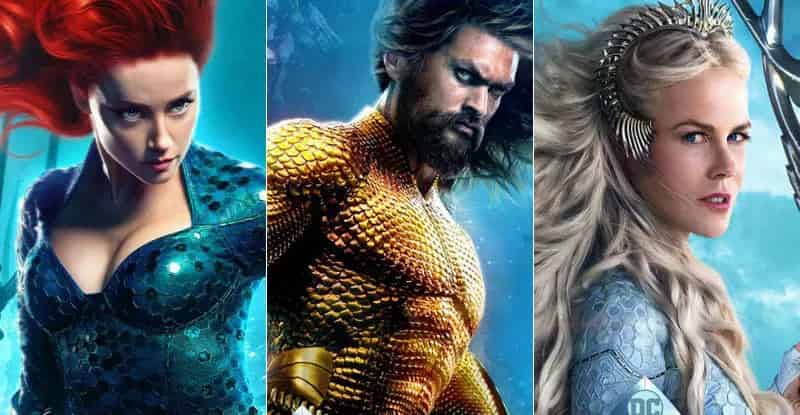 2018 has been a full-on Marvel-lous year and there is still one Marvel movie left to hit the theatres. It is obviously an animated adventure picked up by Sony as for the first time they will explore the story of a different version of Spider-Man. These days, 3D Animated films turn out to be quite profitable but this one is going against a live-action DC adventure that has been amongst the most anticipated films of the year throughout. So, there is going to be a tough competition in the month of December as Aquaman is bringing us his journey of becoming the new King of Atlantis.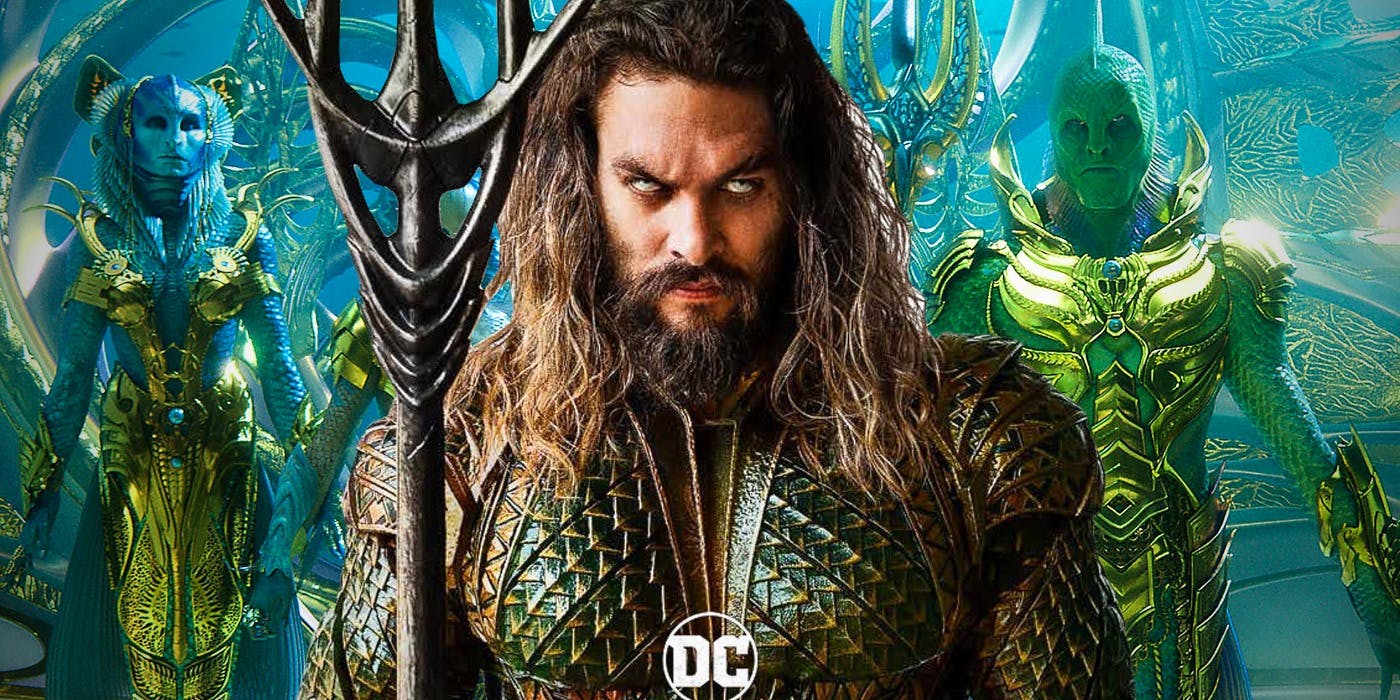 There is still more than a month before we could witness the potential Masterpiece that James Gunn has brought to life. This is supposed to be the first feature-length live-action movie that will portray an underwater world of awesomeness!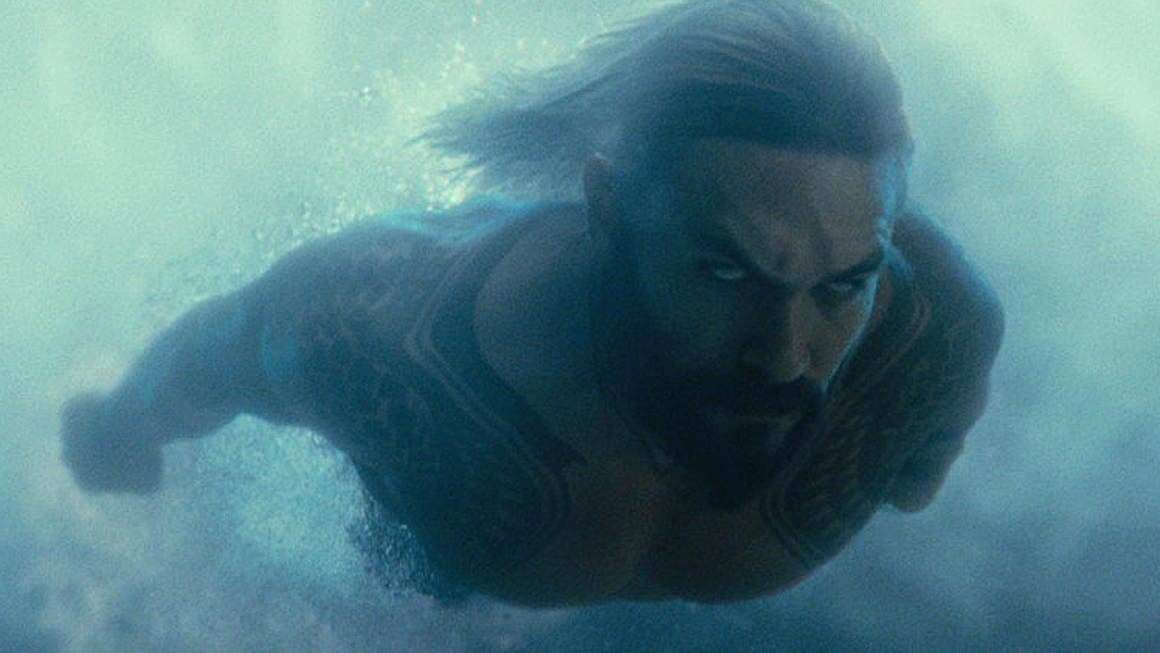 The upcoming Avatar films will supposedly take a dive into the waters but Aquaman will be termed as the first one to do so. DC may be termed as the second fiddle to Marvel for now, but you have to give credit to them for exploring new boundaries before Marvel.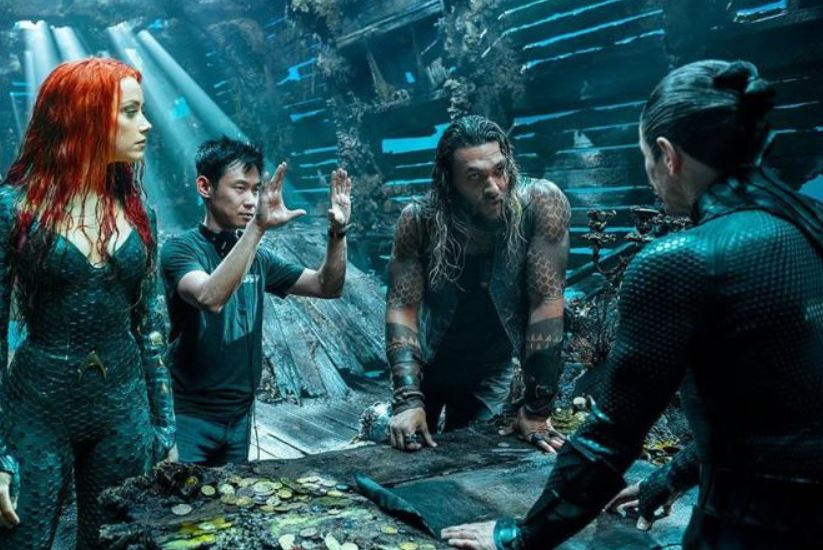 They were the first ones to officially pit two Superheroes against each other, brought us the first Villains team up film, produced a great female-led Superhero film ahead of Marvel, and now they will become the first ones to explore Atlantis as well.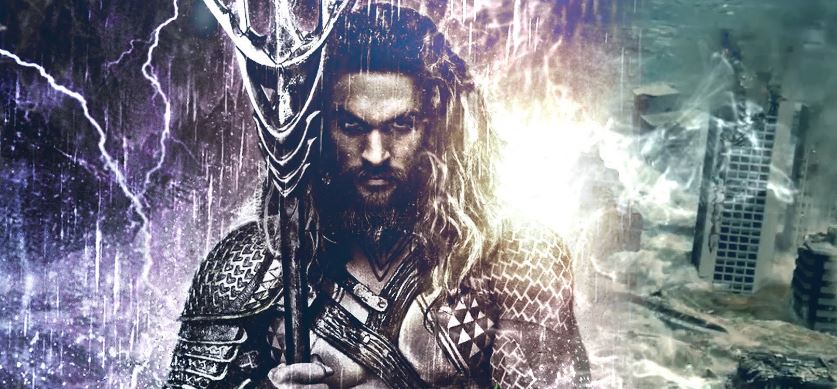 The ideas behind all the DC films that we have seen till now have been remarkably amazing, but due to circumstances mostly created by Warner Bros., the films have not been as up to the mark as they should have been.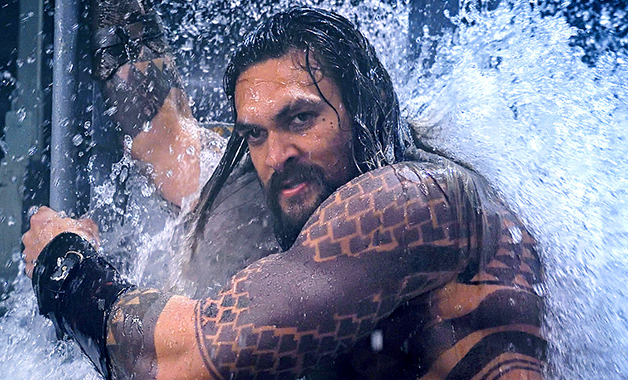 Now, Aquaman does look to be a potential success and since we are in the final month before the film will hit the theatres, it is obvious that the major marketing campaign will take form now. For all its worth, it has already begun and WB has given us seven different posters from the movie.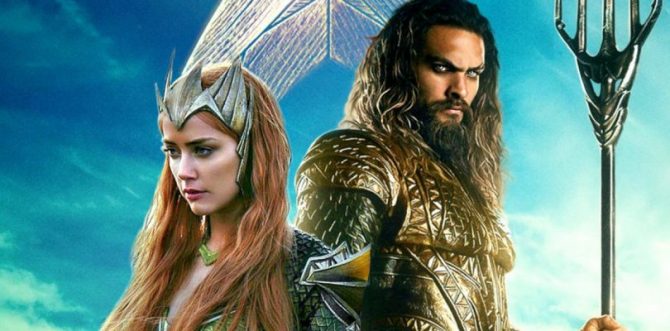 Each of these posters focuses on one of the major characters of the film which include Aquaman, Black Manta, Orm aka Ocean Master, Mera, Queen Atana, King Nereus and Nuidis Vulko.
Arthur Curry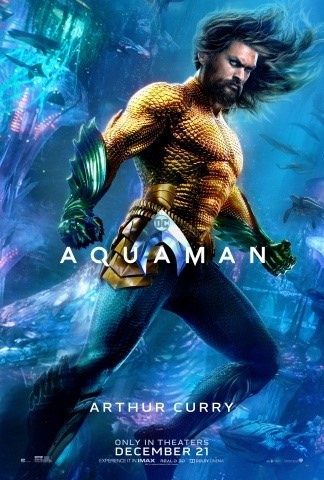 It is known to all that Jason Momoa would be leading his first big budget film in the Worlds of DC as the son of Land & Sea, Arthur Curry. He has a certain mission in the film: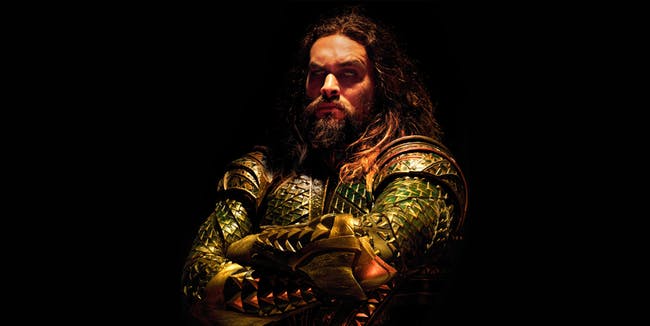 "Aquaman goes on this quest to find out where the true trident, the king's trident, is. Not this trident (shown in Justice League), the dead king's trident which is really the trident you want. With this trident, you can control the whole ocean, everything. But only a true king can wield it in their culture."
Princess Mera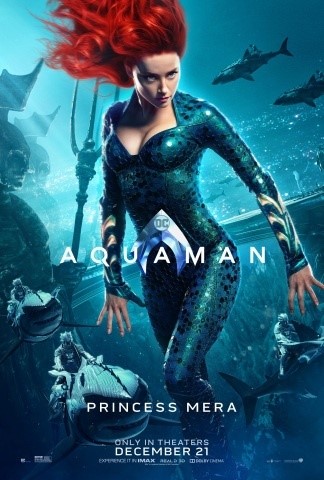 Amber Heard is returning after his brief cameo in Justice League as the female lead in the film, and the hottest woman of the Worlds of DC!
Queen Atlanna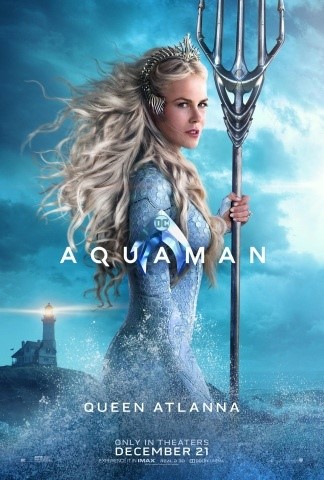 Nicole Kidman's Queen Atlanna will have a very important role to play in the film, and it has been given away by the trailers that she is certainly alive and well.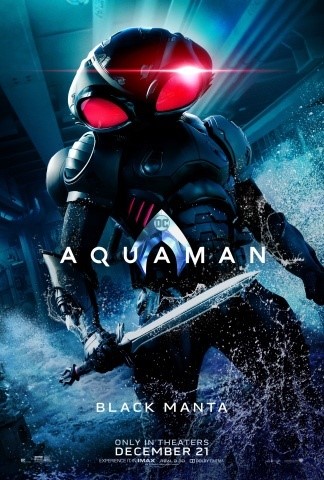 Yahya Abdul-Mateen II will bring us the first ever live-action version of the bad-ass Aquaman villain Black Manta. He will obviously play the second fiddle to King Orm but will certainly have a bright future in the Worlds of DC.
King Orm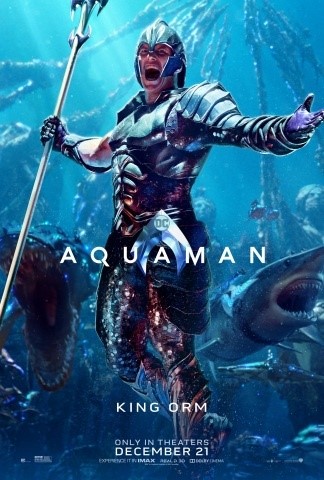 Patrick Wilson is now amongst one of the most beloved actors of Hollywood and team up with James Wan goes way back, so there is no doubt in the fact that he will prove to be one of the most formidable foes any Superhero film has ever seen.
King Nereus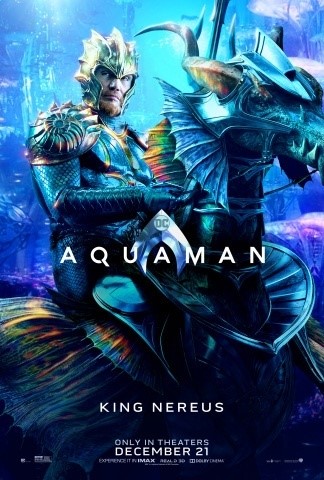 Little is known about Dolph Lundgren's supporting character in the film, but we do know for a fact that he will portray the father of Mera and will be at War with King Orm.
Nuidis Vulko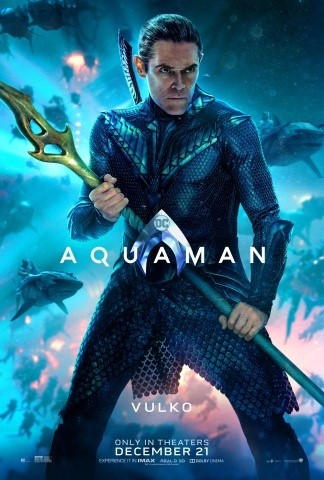 This is one of the very first reveals of Willem Dafoe's Nuidis Vulko who is supposed to be the mentor of Arthur in the film. Given the star stature of Ser Dafoe, it is obvious that he will play a vital role in the story of Aquaman.
Aquaman will be going on a long worldwide press tour and in addition to the posters, Warner Bros. unveiled a schedule of dates and locations of the tour which will see the cast of Aquaman travel around the world: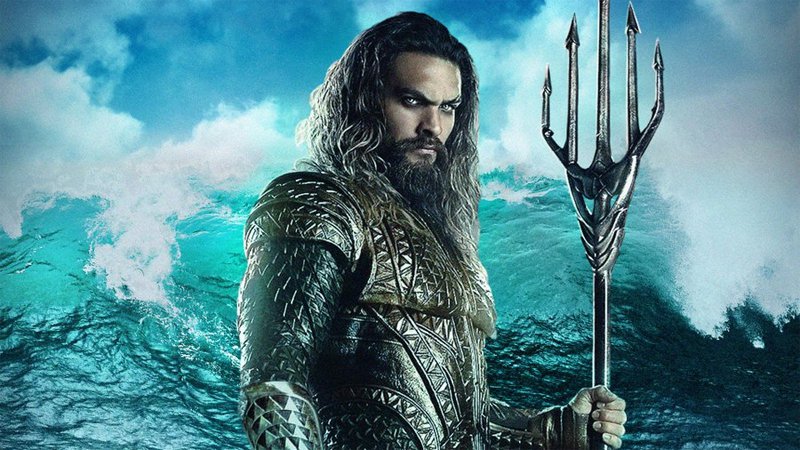 "November 18 – Beijin: Film Footage Screening and Fan Event

November 26 – London: Live Stream World Premiere

December 1 – New York City: Fan Event

December 11 – Manilla: Asian Premiere and Fan Event

December 12 – Los Angeles: Live Stream U.S. Premiere

December 14 – Miami: Press Day

December 18 – Gold Coast: Australian Premiere

December 19 – Sydney: Fan Event

December 21 – Hawaii: Special Event Screening"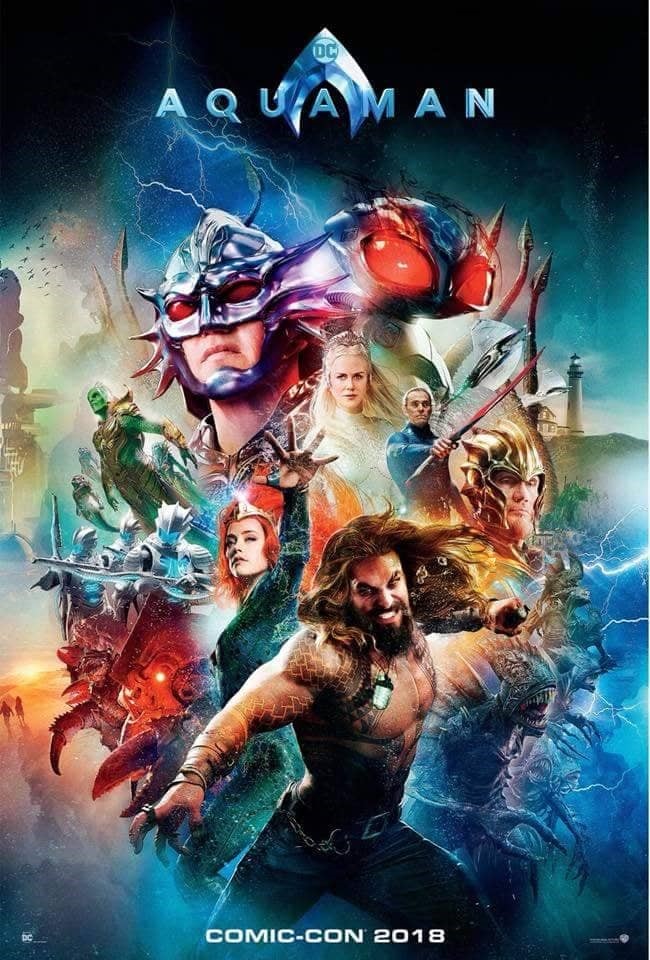 Since the premiere is on December 12, it is very plausible that the embargo of Aquaman will lift almost a week before the film's worldwide release and we will certainly know for sure whether DC has produced something better or not! The film comes out on December 21, 2018.